Can You Put Your Child up for Adoption While in the Military? [How It Actually Works]
Adoption Is Absolutely a Choice You Can Make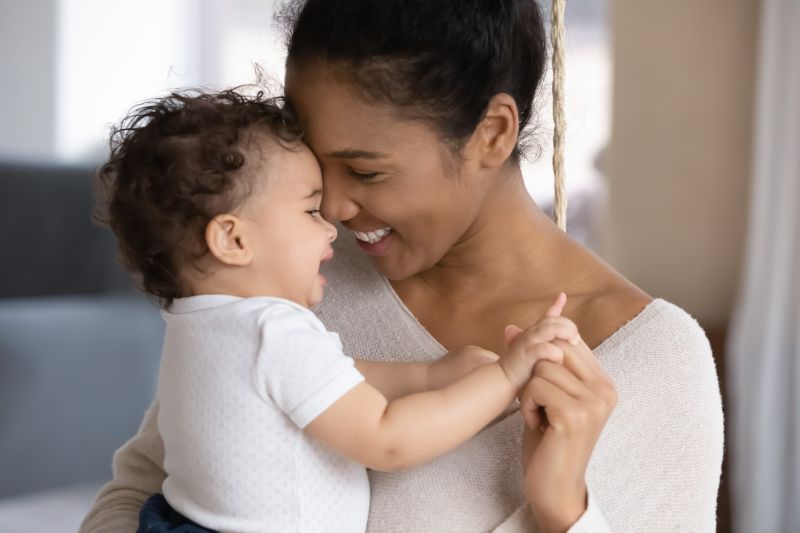 As someone experiencing an unplanned pregnancy while serving in the military, you are probably overwhelmed. Here's what you need to know:
Adoption is absolutely a choice you can make.
You can develop a lifelong bond with your child and their adoptive family.
Choosing adoption is selfless, loving and heroic.
If you're reading this article, then you're likely considering adoption for your child. That's where American Adoptions of Arizona comes in. When you work with our agency, you can feel confident in the adoption process because of our experience. We have systems for this type of adoption that smaller, less experienced agencies simply don't have.
You may be wondering, "Can you put your child up for adoption while in the military in Arizona?" The answer is always yes. That's why we've put together this guide on "giving your baby up" for adoption in the army.
If you have any more questions as you're reading along, then please don't hesitate to give us a call at 1-800-ADOPTION. You'll speak with one of our experienced adoption professionals. We're ready to help you whenever you need us. Also, you can get more adoption information now.
Military Members "Giving Kids up" for Adoption in Arizona [What You Need to Know]
If you are considering "giving your baby up" for adoption in the army in Arizona, then know that you can still choose adoption. Adoption is always an option, whether you are an active military member or not. For the most part, your adoption process will largely be the same as a non-military person choosing adoption.
Remember that adoption is a permanent decision, so if you're looking for someone to care for your children temporarily, then you still have options. For instance, you can create a family care plan or set up a temporary guardianship. This is when a close friend or family member cares for your child for a set timeframe, which could range anywhere from a weekend to a couple of months.
Once you have decided that adoption is the right path for you, American Adoptions of Arizona can help you complete your adoption from start to finish. Our staff comprises birth parents, adoptive parents and adoptees, so we truly understand what the adoption experience is like. We've also worked with many military members "giving kids up" for adoption before, so we know exactly how to help you.
Also, you may have noticed that we use the phrase "giving your baby up for adoption" in quotes. That's because you don't "give up" when you choose adoption. Instead, you are giving your child a life of love and opportunity. Although this is one of the most common phrases people use when they talk about adoption, it completely misses the point. Their hearts are likely in the right place, but the phrase itself is inaccurate. Adoption is a beautiful, brave and loving decision that places your child's needs before your own.
How Do I Put My Baby up for Adoption If I'm on Active Duty in the Military?
Whether you are stationed in Arizona, another U.S. state or even abroad, you can still choose adoption. The basic steps of adoption are generally the same for active military members as they are for anyone else. Below, we will go over each step of adoption. Remember that, when you work with American Adoptions of Arizona, we will guide you every step of the way.
Generally, there are five steps for a prospective birth mother pursuing adoption:
If you're thinking about "giving your baby up" for adoption in the army, then remember that you can always choose adoption for your child. Not only are you doing something heroic and beautiful for your baby, but you are also helping another family realize their dreams of parenthood. That's how Candice, a birth mother who worked with American Adoptions, felt when she placed her son with his adoptive parents.
"Jeff and Amanda are wonderful, and I am so thankful I could give them such a gift," she said. "We still email, and I get pictures. Our little boy is so handsome. They are amazing parents, and I know my son has a huge family who loves and cares so much for him. I am forever thankful for that. Jeff and Amanda saved my baby's life! With having three kids already, I know what I needed to do. They deserve a beautiful family, and I am so happy they trusted me to give them that."
***
We understand if this is a lot of information to take in at once. It's OK if you have some more questions about "giving your baby up" for adoption in the army in Arizona. That's why we're always a phone call away at 1-800-ADOPTION. We can't wait to hear from you! You can also get more free information now.
Disclaimer
Information available through these links is the sole property of the companies and organizations listed therein. America Adoptions, Inc. provides this information as a courtesy and is in no way responsible for its content or accuracy.