3 Helpful Things to Know When Dealing with a Second Unplanned Pregnancy in Arizona
Placing a Second, Third or Fourth Child for Adoption in AZ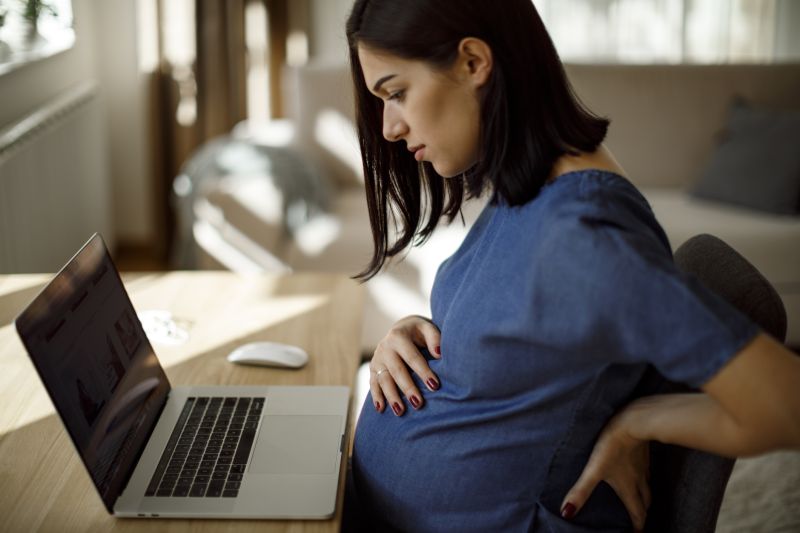 There is a big misunderstanding when it comes to adoption. Plenty of people think that only young, single women on their first unplanned pregnancy choose adoption. That's not the case at all.
Many people who are older and already parenting choose adoption.
Many people choose adoption for more than one pregnancy.
If you are reading this article, then you have likely already experienced an unplanned pregnancy. You could be on your second, third or fourth unplanned pregnancy. As a result, you may be wondering if you can still choose adoption. The short answer is that you can always choose adoption. Whether you are on your second unplanned pregnancy in Arizona or your fourth, placing a child for adoption is a selfless, heroic and loving decision.
Take it from us. American Adoptions of Arizona is an agency with a staff that comprises birth parents, adoptive parents and adoptees, so we truly understand what the adoption experience is like. This means that, when you work with our agency, we ensure that your adoption process is as smooth and stress-free as possible.
That's also why we have put together this guide on three helpful things to know when dealing with an unplanned second pregnancy in Arizona, or even a third or fourth one. If you have any questions that we don't answer in this guide, then please don't hesitate to call us at 1-800-ADOPTION. You'll talk to one of our experienced adoption professionals, and we would love to help you at any time! Also, you can get more free information now.
In the meantime, continue reading to learn three important things to know about second, third and unplanned fourth pregnancy help in the Grand Canyon State.
1. How to Explain Putting a Second Child up for Adoption to Your Children
Many prospective birth mothers facing a second unwanted pregnancy in Arizona already have children. Because of this, they worry about how they'll talk to them about their adoption plan for a second, third or fourth child. The first thing you'll want to do is speak with your adoption professional. They'll help you form a plan to talk to your children.
At American Adoptions of Arizona, one of our professionals will also help arrange education and support for your child. This will help them have a better grasp of your decision and why you're choosing adoption. Also, be sure to talk about adoption while you are still pregnant and use general terms. Once they better understand it as a concept, you can explain how you're choosing adoption for the new baby.
When you sit down to discuss your choice, try to use positive adoption language. Although "giving a baby up" is one of the most common phrases that people use when they talk about adoption, it misses the point. You are not "giving up." Instead, you are giving a child a life of love and opportunity. You are making a selfless and heroic decision when you're putting a second child up for adoption in Arizona. You can also involve your children in the adoption journey by looking through adoptive family profiles together!
Also, allow your children to express how they're feeling. Just as you may have some complicated emotions, your child could have them, too. There isn't a specific timeline for processing these feelings, and they could take some time. If you're feeling overwhelmed by your second unplanned pregnancy in Arizona, then you can call our adoption hotline at 1-800-ADOPTION whenever you may need it.
2. How to Decide If Adoption Is the Right Path for You
You may feel unsure if adoption is the right choice for your unplanned third pregnancy in Arizona. It's normal to feel uncertain about what the best path is for you and your child. That's why you must research all your unplanned pregnancy options. Once you have decided that adoption is right for your situation, American Adoptions of Arizona can guide you through your adoption journey from start to finish.
Adoption is a life-changing decision, and, if you already have children, then it is also a life-changing decision for them. But, when we say that it's life-changing, that doesn't mean that it's bad. When you choose adoption for your second unplanned pregnancy, you can develop a beautiful, lifelong bond with both your child and their adoptive family. Many prospective birth mothers feel that the adoptive family is like extended family.
This is how Sara, a birth mother who worked with American Adoptions, felt when she met her child's adoptive parents.
"After a couple of phone calls, we met for the first time on March 31, a day I will never forget," she said. "The hugs and kisses lasted forever between us, and we just meshed. It felt like I had known them my entire life. I was more confident in my choice – not just in adoption but in picking the perfect couple to raise the baby."
3. How to Find the Perfect Adoptive Family for Your Child
You may be confident that adoption is right for your unplanned second pregnancy in Arizona, but you don't know how to find the perfect adoptive parents. You can start by thinking about what you're looking for in adoptive parents. Here are some questions that you can ask yourself:
Do I imagine my child growing up with siblings or family pets?
Do I picture them in an urban, suburban or rural environment?
Are there any values that I want to pass on to my child?
At American Adoptions of Arizona, our team has over 30 years of experience. We've spent that time continually refining our adoption screening process, so you have only the best adoptive families to select from. You can also speak with your adoption professional about your preferences, and they'll show you adoptive family profiles that match those preferences. In other words, our agency is perfectly equipped to find the best adoptive parents for your unplanned third pregnancy.
***
To learn more about choosing adoption for your second unplanned pregnancy, or even your third or fourth one, call us at 1-800-ADOPTION. We would love to hear from you! You can also get free adoption information now.
Disclaimer
Information available through these links is the sole property of the companies and organizations listed therein. American Adoptions provides this information as a courtesy and is in no way responsible for its content or accuracy.