Open Adoption Benefits in Arizona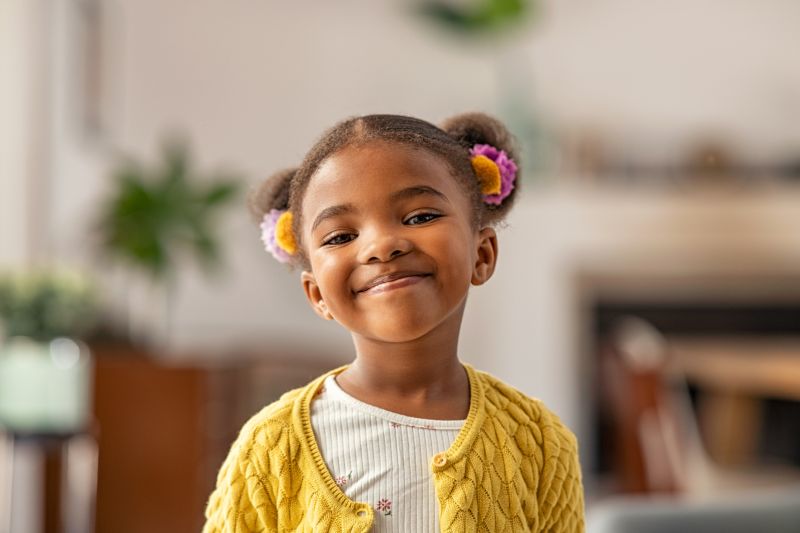 Chances are you're familiar with the different types of adoption, but you still have some questions about the pros and cons of open adoption in Arizona.
Open adoption remains the most popular type of post-placement contact for birth parents and adoptive families alike. But it's up to you to decide if it's right for you. In this guide, we'll outline everything you need to know. If you're looking for more information, please give us a call at 1-800-ADOPTION.
In the meantime, here's what you need to know.
What Are the Pros and Cons of Open Adoption in Arizona?
Each style of adoption has its own pros and cons. Let's talk a little about open adoption.
Open adoption is the most common type of adoption practiced in the United States today. Adoptions of the past were often shrouded in secrecy. Adoptive families didn't always tell their children that they were adopted, and even if they did, there was little to no chance of the adoptees being able to contact their birth mothers.
Now, most adoptions are open adoptions because of the incredible number of benefits.
Here are just a few of the perks of open adoption:
Ability to communicate – When you choose open adoption, you'll have the chance to talk with your child's birth mother as often as you'd like to. You don't need to get special permission to talk, and you don't need your adoption specialist to facilitate communication.
Access to medical information – As an adoptive family, you might have questions about your child's family medical history. One of the open adoption benefits in Arizona is that you'll be able to access this information easily because your child's birth mother is just a phone call away.
Support for the adoptee – Sometimes adoptees feel out of place. Being able to ask questions directly about their adoption can provide them with the support and encouragement they need as they grow up. Additionally, there are many community support groups for adoptees that your child can be a part of.
Peace of mind for the birth mother – One of the biggest open adoption benefits in Arizona is that this adoption style means that birth mothers don't need to worry that they made the right choice. They'll know.
Experiencing a larger family – When you pursue open adoption, you won't just be welcoming your child to your family. You'll be welcoming their birth family, too. With open communication, you'll be able to talk to your child's birth parents and extended family. This means you'll have a stronger understanding of your child's heritage and traditions as your baby grows up.
As you can see, there are quite a few open adoption benefits in Arizona. With so many perks, what would cause a birth mother to consider a closed adoption?
It's important to understand that each birth mother's situation is different, which means that their reasons for choosing adoption will vary.
Closed adoption may be the right choice for birth mothers who:
Desire immediate closure
Don't want anyone to know about their pregnancy
Are in an unsafe situation
It's important to approach adoption with a willingness to pursue openness; however, keep in mind that birth mothers have the right to choose the type of adoption they feel is best for their baby.
What Does Open Adoption Look Like?
As you read about open adoptions pros and cons in Arizona, keep in mind that adoption looks different for each and every family.
At the very least, you can expect to contact your child's birth mother annually to send a letter and photographs of your child's life. This will let your child's birth mother know how your baby is doing, what kind of things they like and what activities they've been participating in.
With changing technology comes different opportunities for communication, however, so you might communicate with your child's birth mother by:
Calling each other on the phone
Texting each other
Video chatting
Emailing
Connecting through social media
Talk with your child's birth mother prior to placement about the type of communication they would like to have with you. It's important to focus on communicating in ways that work well for your baby's birth mother. Keep in mind that no two birth mothers are alike, so having conversations about communication expectations is important and is one of the open adoption benefits in Arizona.
Adopt a Baby
When you're ready to make the loving decision to welcome a child to your family through adoption, reach out to American Adoptions by calling 1-800-ADOPTION.
Did you know that our team consists of adoptees, adoptive families and experienced birth mothers?
We have personal experience with every part of the adoption experience, so we're ready to answer your questions and help you through the process.
When you choose to work with American Adoptions, you can rest assured that our team has:
Helped create 13,000 families
100% financial protection for adoption disruptions
Licensed professionals
National reach
And more
Don't wait. Call us now or get free information when you fill out our online contact form today to learn more about the benefits of open adoption in Arizona.
Disclaimer
Information available through these links is the sole property of the companies and organizations listed therein. American Adoptions provides this information as a courtesy and is in no way responsible for its content or accuracy.