Average Wait Time for Adoption in Arizona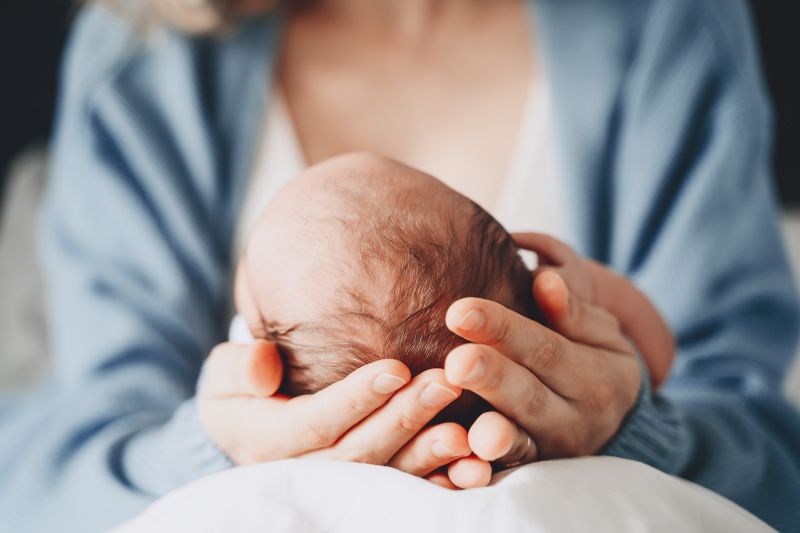 Families hoping to adopt a child generally have one major question: "What is the average time to adopt a child in Arizona?"
If you've been planning to welcome a child to your family through adoption, you might be curious as to how long you can expect the process to take.
That's normal!
The average time to adopt a child in Arizona varies for each family and will depend on many circumstances. The good news is that there are steps you can take to minimize the average wait time for domestic adoption in Arizona.
The best way to get started with preparing for adoption and to find out what you can expect for your average adoption wait time in Arizona is to call 1-800-ADOPTION and speak with a team member at American Adoptions.
You can also keep reading to learn more about the average adoption wait time in Arizona.
Finding the Right Adoption Professional
If you've been planning to adopt a child, chances are that you're aware of your different options when it comes to adopting a child.
You can choose to pursue:
International adoption
Foster care adoption
Private domestic adoption
When you're concerned about the average adoption wait time in Arizona, it's even more important to find an adoption professional who knows what you're going through and who can help take steps to minimize your wait.
As you search for the right adoption professional, you'll want to ask a lot of questions, such as:
What steps do you take to reduce the average adoption wait time in Arizona?
How do you support birth mothers throughout the adoption process?
What kind of support do you offer post-placement?
What is the cost of adoption?
What aspects of the adoption process (home study, matching, etc.) do you handle?
The more questions you ask, the more likely you are to find the right adoption professional for your needs in a timely manner.
Reducing the Average Adoption Wait Time in Arizona
While the average time it takes to adopt a child in Arizona will vary, you can expect a wait time of around 9 to 12 months when you work with American Adoptions.
Our team takes several steps to minimize your average time for adoption in Arizona.
Here's how.
National Advertising and Reach
You've probably been dreaming of becoming a parent for a very long time. Chances are that you've already planned your baby's nursery, and you have some names picked out. When you make the decision to adopt, you don't want to keep waiting even longer.
That's why a national reach is important.
American Adoptions is a national adoption agency. This means that we operate in almost every state. Because of this, we have a larger number of birth mothers and adoptive families that we can match. This is just one of the ways that we can help reduce your wait time.
If you work with a local adoption agency, there may be only a few birth mothers available. Each potential birth mother has a huge choice. They have to find the perfect family for their baby. Most birth mothers have some preferences when it comes to the family they choose. These preferences might include location, current family size or even religion.
Because we're working with larger numbers of people, the chances of each birth mother finding the ideal family for their child is much higher. This can help reduce the average time for adoption in Arizona.
Home Study Guidance
One of the most important parts of any adoption is the home study.
During your home study, you'll meet with your adoption professional. They'll ensure that you're ready for parenting by having you complete a background check, a home inspection and a personal interview.
For many hopeful adoptive parents, the home study is the most stressful part of the adoption experience; however, it can also be something that takes a while.
When you're preparing to deal with the average wait time to adopt a newborn in Arizona, keep in mind that you can minimize your wait time by completing your home study quickly.
One of the best ways to complete your home study promptly is to get organized.
You'll need a lot of paperwork when you move through the home study process. Sometimes, this paperwork isn't always easy to acquire. Make sure you plan ahead and order copies of any vital records you may need, including birth certificates and marriage certificates.
Remember that you'll need to provide proof of identity for everyone who lives in your home – even if they aren't the ones adopting your child.
When you work with American Adoptions, you don't have to go to an independent home study provider. Our team handles everything in-house to ensure that your adoption is completed as promptly as possible. This can further help reduce your average wait time for adoption in Arizona.
Waiting Family Profile
One of the most important ways that American Adoptions helps connect potential birth mothers with hopeful adoptive families is by ensuring that each family completes a waiting family profile.
Your waiting family profile offers birth mothers a glimpse into who you are – and what's important to you.
It also allows birth mothers to develop a strong understanding of how you'll parent their child.
Each family who works with American Adoptions will complete a waiting family profile that includes a video. This is one of the most powerful ways to help a birth mother connect with you as a potential parent for their child.
Getting Started
Don't wait any longer to start the adoption process. Call 1-800-ADOPTION now so we can talk with you about your dream of becoming a parent.
Disclaimer
Information available through these links is the sole property of the companies and organizations listed therein. American Adoptions provides this information as a courtesy and is in no way responsible for its content or accuracy.