"Giving up" a Child with Disabilities for Adoption in Arizona [How It Actually Works]
Adoption Is Always an Option for You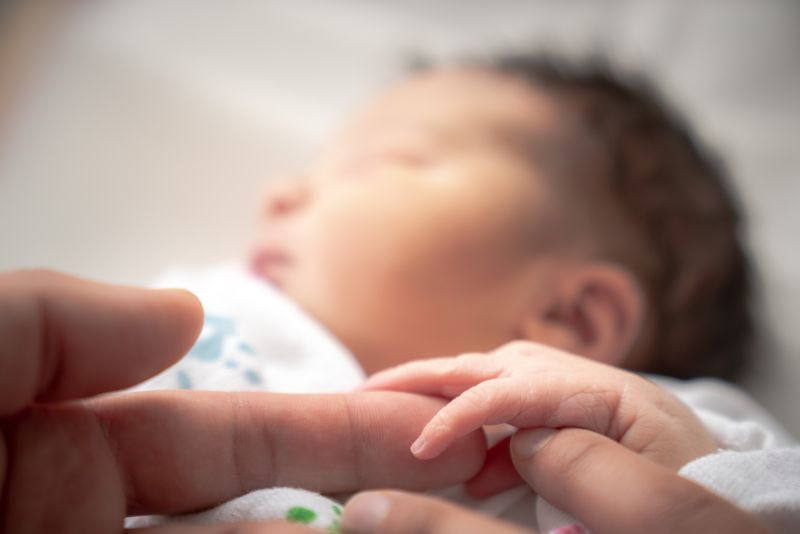 If you are a prospective birth mother wondering, "Can you put a disabled child up for adoption in Arizona?" then the answer is yes. These are a few important things worth noting:
You can always choose adoption for your baby.
There is an adoptive family for every child.
Adoption is a selfless, loving and heroic decision.
There are adoption agencies that specialize in placing children with special needs for adoption, and you can find a list of these agencies below. Additionally, our team at American Adoptions of Arizona has helped parents in your situation place their baby with disabilities for adoption. Depending on the extent of your baby's needs, we may even network with a specialized agency to find the right adoptive family.
In other words, when it comes to "giving up" a child with disabilities for adoption in Arizona, there is help available. To learn more, contact one of the specializes agencies listed below, or you can give us a call at 1-800-ADOPTION to speak with one of our experienced adoption professionals. You can also get free adoption information now.
In the meantime, continue reading our guide on putting a disabled child up for adoption in the Grand Canyon State.
How Does Putting a Child with Down Syndrome up for Adoption Work?
Placing a baby with Down syndrome for adoption works largely the same as it would for an abled-bodied baby. When you're "giving up" a child for adoption with Down syndrome in Arizona, you'll work with an adoption agency, browse hopeful adoptive families and go through the adoption process that anyone else would.
But, we want to be clear about something. There is a reason that we use the phrase "giving up" in quotes. "Giving up for adoption" is one of the most common phrases that people use when they talk about adoption, and their hearts may be in the right place. But, this phrase completely misses the point. When you choose adoption, you aren't "giving up." You are giving your child a life of love and opportunity through this selfless, loving and heroic decision.
So, when you're "giving up" a child for adoption with Down syndrome, you can work with an agency with experience and expertise supporting children with disabilities. They can gather some background information on both you and your child, and you can talk about what you want out of the adoption.
Some agencies that you may want to consider are:
Of course, you can also give us a call at 1-800-ADOPTION whenever you feel ready. We want to help in any way we can.
Can You Put Your Autistic Child up for Adoption in Arizona?
As we mentioned earlier, putting a disabled child up for adoption in Arizona isn't that different from placing an abled-bodied child. When you work with American Adoptions of Arizona, you will have access to the same benefits and services that all prospective birth mothers do. Here are some of those benefits:
Many prospective birth mothers have chosen to work with American Adoptions because our staff comprises birth parents, adoptive parents and adoptees, so we truly understand what the adoption experience is like. This firsthand knowledge ensures that your adoption journey is as smooth and stress-free as possible. We've been exactly where you are, and that's what makes us one of the best adoption agencies not just in Arizona, but also one of the best adoption agencies across the United States. The adoption agencies listed above have also helped prospective birth mothers like you for over 30 years. While our team is always eager to help, we understand that some situations require specialized support. "Giving your disabled child up" for adoption in Arizona could be one of those situations. Because of this, you may be best served reaching out to one of the specialized adoption agencies listed above.
How Does "Giving up" Your Baby with Major Health Issues Work in Arizona?
Your baby may not have any disabilities, but they could have particular medical conditions or needs. If you're considering "giving up" your baby with major health issues in Arizona, then you can rest assured knowing that you can still choose adoption. Adoption is always an option, regardless of the health conditions of your child.
Also, you can still find the perfect adoptive parents for your child. Once you have stumbled upon the right family, you will likely have a great "gut" feeling about it. So, be sure to listen to your gut as you're browsing hopeful adoptive families.
That's how Brittnee, a birth mother who worked with us, found her child's adoptive parents.
"I was lucky enough to find American Adoptions, who immediately took some of that weight away by walking me through the steps and supporting whatever decision I made," she said. "They sent me several wonderful profiles of hopeful parents, and I just knew right off when I found the right one. They were the perfect family, the type of family I had pictured for myself as I looked forward to my own future."
You can find the right family for your baby, like Brittnee did, by either connecting with an adoption agency that specializes in adoption for children with disabilities, or by contacting us today.
***
You can always choose adoption for your baby, regardless of what disabilities they may have.
To learn more about "giving up" a disabled child for adoption in Arizona, please reach out to one of the adoption agencies listed above.
You can also get more free information now from our agency.
Disclaimer
Information available through these links is the sole property of the companies and organizations listed therein. America Adoptions, Inc. provides this information as a courtesy and is in no way responsible for its content or accuracy.