Unplanned Pregnancy Help in Arizona [A Complete Guide]
What You Need to Know about Unplanned Pregnancy Counseling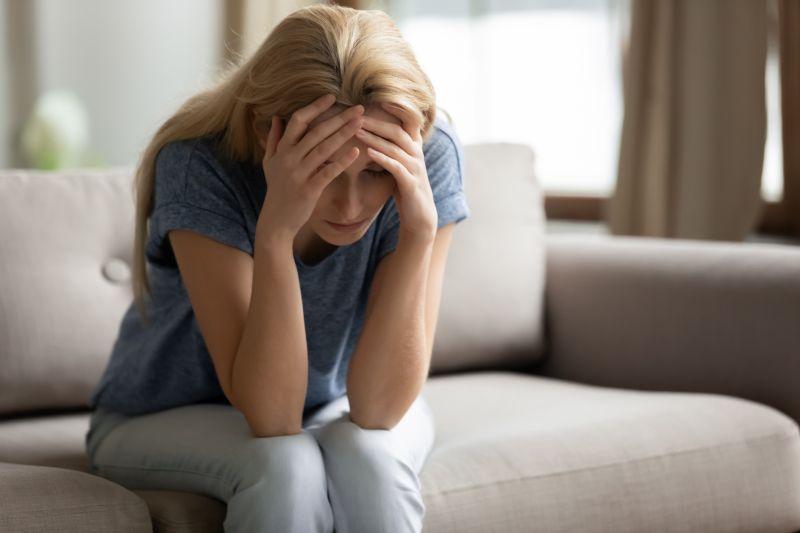 We understand if you're feeling overwhelmed because of your unplanned pregnancy. Right off the bat, here's what we want you to know:
It's normal for people to have some complex emotions when they discover their unplanned pregnancy. That's why there's unplanned pregnancy counseling to help you process these complicated feelings.
American Adoptions offers free, 24/7 counseling at our 1-800-ADOPTION hotline whenever you need it. Whether it's 4 p.m. or 4 a.m., one of our experienced professionals is here to help you.
If you're looking for unplanned pregnancy help in Arizona, then you're in the right place. We've put together this detailed guide on everything you need to know about unplanned pregnancy support in the Grand Canyon State.
You may have some more questions as you're reading, and that's OK! Please don't hesitate to call us at 1-800-ADOPTION at any time to speak with one of our trusted professionals. Also, you can get more free information now. In the meantime, continue reading to learn more about unplanned pregnancy services in Arizona.
What Is Pregnancy Options Counseling in Arizona?
As you've been researching your unplanned pregnancy, you have likely stumbled upon the term "pregnancy option counseling." You may have guessed it already, but counseling for pregnancy options is for people facing an unplanned pregnancy, and it helps them decide what will be best for their future.
Unplanned pregnancy counseling can help you determine what path you want to pursue, and you can get started with your counseling today by calling us at 1-800-ADOPTION. Also, be sure to find reliable information from trustworthy sources to get a well-rounded view of all options you might be considering. Generally, there are three unplanned pregnancy options:
Parenting: There's no doubt that parenting is expensive, so make sure that you consider the financial aspects of this unplanned pregnancy option. On top of this, it is also a significant time commitment to raise a child, so think about how parenthood could affect any life goals you have set for yourself, whether that's finishing your education or moving up in your career.
Abortion: This procedure's availability depends on how far along you are in your pregnancy. For more unplanned pregnancy help in Arizona, visit the Guttmacher Institute for the specific details on Arizona's abortion laws. Be sure to speak with your doctor first, too, so that they can address any potential health concerns that they may have.
Adoption: If you're considering adoption for your unplanned pregnancy, then American Adoptions can help you complete your adoption process from start to finish. You get to call all the shots, and we'll do all the heavy lifting. Also, through open adoption, you'll watch your child grow up in a loving home with a family of your choosing.
After you consider each of these three options, choose the path that is best for you and your circumstances. No one else can make this decision for you because only you know what is best for you. We can provide any unwanted pregnancy advice that you need, but this choice is ultimately yours.
What Unplanned Pregnancy Services Can I Receive?
As a national adoption agency, American Adoptions can provide you with all the unplanned pregnancy help in Arizona you need if you choose adoption. Our agency consists of birth parents, adoptive parents and adoptees. Through this personal experience, we can relate to what you are going through. We are always here to talk, and we are prepared to help you feel safe, confident and hopeful instead of scared, confused and anxious.
With our help, you'll have only the best of the best adoptive families to choose from as you're browsing hopeful adoptive family profiles. We have more than 30 years of experience, and we've spent those three decades continually refining our adoption screening process to find the best families.
One bit of unwanted pregnancy advice we can pass on is that you'll likely have a "gut" feeling when you've found the perfect adoptive family for your baby. This is how Brittnee, a birth mother who worked with our agency, felt when she found her daughter's adoptive parents.
"I was lucky enough to find American Adoptions, who immediately took some of that weight away by walking me through the steps and supporting whatever decision I made," she said. "They sent me several wonderful profiles of hopeful parents, and I just knew right off when I found the right one. They were the perfect family, the type of family I had pictured for myself as I looked forward to my own future."
When you work with American Adoptions, you can rest assured that you are never alone. Although you will have full control of your adoption plan from the beginning to the end, one of our trusted adoption professionals will be there to guide you through each step. We are here to provide you with any unplanned pregnancy support that you need.
Patricia, a young woman who experienced unplanned pregnancy as a teenager, wasn't sure what to do when she got the news. But after finding American Adoptions, she regained control of her life and her future.
"I was scared, being I was only 19 and on my second pregnancy," Patricia, said. "I sat for about two hours just thinking about what I should do. I talked to the father, and we both agreed on adoption. I called another adoption company first and then American Adoptions, and I instantly fell in love with Felicia Pham. She was so caring, and I felt I could trust her with anything."
***
Unplanned pregnancy is far from simple, so that's why counseling for pregnancy options in Arizona is available whenever you need it. By choosing adoption, you get to help another family realize their dreams of parenthood, and that is beautiful. Adoption isn't "goodbye;" it is simply "see you later."
To get started on your adoption journey today, please don't hesitate to call us at 1-800-ADOPTION whenever you're ready. You'll speak with one of our experienced adoption professionals, and we would love to help you at any time! We are always here to answer any questions you may have about pregnancy options counseling in Arizona. Also, you can get free adoption information now.
Disclaimer
Information available through these links is the sole property of the companies and organizations listed therein. America Adoptions, Inc. provides this information as a courtesy and is in no way responsible for its content or accuracy.