How to Find Adoptive Parents [in Arizona]
5 FAQs about Finding an Adoptive Family in Arizona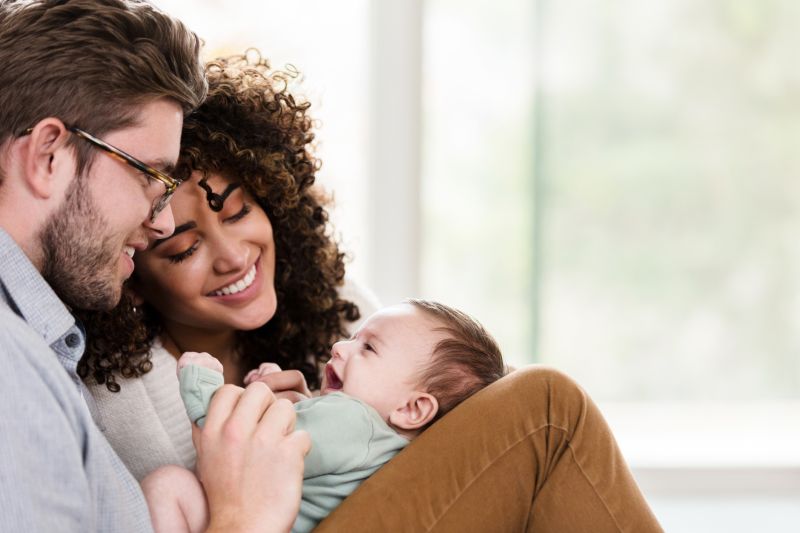 You can find the best adoptive parents for your baby in Arizona with our help.
When you're facing an unplanned pregnancy and considering adoption in Arizona, figuring out each aspect of the adoption process can be overwhelming. You may be unsure how to find the right adoptive family for your baby. Don't worry; American Adoptions of Arizona is here to help with answers to five FAQs.
Here are a few things to know that may ease your mind:
Hundreds of hopeful adoptive families are waiting.
Selecting the right adoption agency gives you access to a wider pool of waiting adoptive parents.
The right adoption professional can help you find a family that fits your child's needs and your own.
We know that you want nothing but the best for your baby, and, despite the language we use to talk about adoption, you're not "giving up." You're giving your child a life of love and opportunity. That's why choosing the right adoptive parents is so important.
But, how do you find adoptive families in Arizona? That's where American Adoptions of Arizona comes in. We would love to help you find the best possible fit for your child.
If you feel ready to begin your search for the right adoptive family, then reach out to us today by calling 1-800-ADOPTION. You'll speak with one of our experienced adoption professionals. You can also get free adoption information now or browse adoption profiles.
1.How Do I Find Adoptive Parents for My Baby in Arizona?
With hundreds of families looking to adopt in Arizona and across the country, it's important to narrow down your search. This is where an adoption agency, such as American Adoptions of Arizona, can help.
We're a national adoption agency, which means we offer major benefits for you. American Adoptions of Arizona can help you find adoptive parents in Arizona or any other state across the country. Location is just one of many factors you can choose about your child's adoptive parents – you don't have to choose a family in Arizona if you don't want to. This means you have a wider array of hopeful adoptive families to select from, making it more likely to find the right family.
American Adoptions of Arizona can also help you make an adoption plan for you and your baby, no matter where you live in the Grand Canyon State. We simply want to connect you with the adoptive family that best suits your child's needs.
Are you ready to begin searching for families looking to adopt? Speak with one of our trusted adoption professionals by calling 1-800-ADOPTION at any time. You can also fill out our online contact form here. Hopeful adoptive families can fill out our online form here.
In the meantime, below are some other FAQs about finding adoptive parents for children in Arizona.
2.Can I Pick the Adoptive Parents for My Baby in Arizona?
Yes, you can! You're in full control of your adoption journey, which includes choosing a family for your child. You can work with your adoption professional at American Adoptions of Arizona to best determine what kind of family you're looking for. Your adoption professional will use this information to search for couples looking to adopt in Arizona and across the U.S. that may be a great fit.
You'll review these adoptive parent profiles, which give some details on their lifestyles, personalities and reasons for choosing adoption. When you're browsing adoption profiles online, let your adoption professional know when one stands out to you. From that point, your adoption professional can connect you through phone calls, emails, texts or whatever form of communication you're comfortable with. You may even get to meet in person in Arizona.
3.How Many Families Looking to Adopt a Baby in Arizona Are There?
Approximately 2 million couples want to adopt a child in the United States. If you want to find adoptive parents, then you have plenty to choose from – but only if you work with the right adoption agency.
Although local agencies work with only a small handful of hopeful adoptive families, American Adoptions of Arizona works with hundreds of them at once. In other words, our national reach gives you the best chance of finding the right adoptive family for your baby.
4.When Looking for Parents to Adopt My Baby, What Should I Look for?
For every prospective birth mother in Arizona looking for adoptive parents, the answer to this question varies. Here are some questions you can ask yourself:
Do you want to find adoptive parents in Arizona or another state?
Do you want your child to grow up with siblings or as an only child?
Do you want them to grow up with pets?
Do you imagine them in an urban, suburban or rural environment?
How much contact do you want to have with the adoptive family after placement?
If you want the adoptive family to live in Arizona, then there are some things that you may want your child to grow up near. This includes the gorgeous Grand Canyon, the culturally rich Phoenix Art Museum or the beautiful hiking trails in Sedona.
With some adoption agencies, you may not be able to check all the boxes that you want. But, with American Adoptions of Arizona, you can find adoptive parents that are perfect for your child.
"Although it has been five years, my experience with American Adoptions cannot be forgotten," Alexandra, a birth mother who worked with us, said. "I cannot express how blessed I feel to have found an agency so genuinely sincere in their efforts to ease the process of adoption."
5.What If I Already Know Who I Want As Adoptive Parents?
Even if you already know who you want to adopt your baby in Arizona, then our agency can still help! You can still receive the free birth mother services you need, such as:
You may know who you want as your child's adoptive parents, but it is always recommended that you complete your adoption through a trusted, reputable adoption agency. This way, you can access any professional services that you need both before and after the adoption.
***
If you would like to start your adoption journey today, then call us at 1-800-ADOPTION. We would love to help you at any time! You can also get more information now by filling out our online contact form. For hopeful adoptive families that want information on adopting a child, click here.
Disclaimer
Information available through these links is the sole property of the companies and organizations listed therein. American Adoptions provides this information as a courtesy and is in no way responsible for its content or accuracy.