Adoption Timeline in Arizona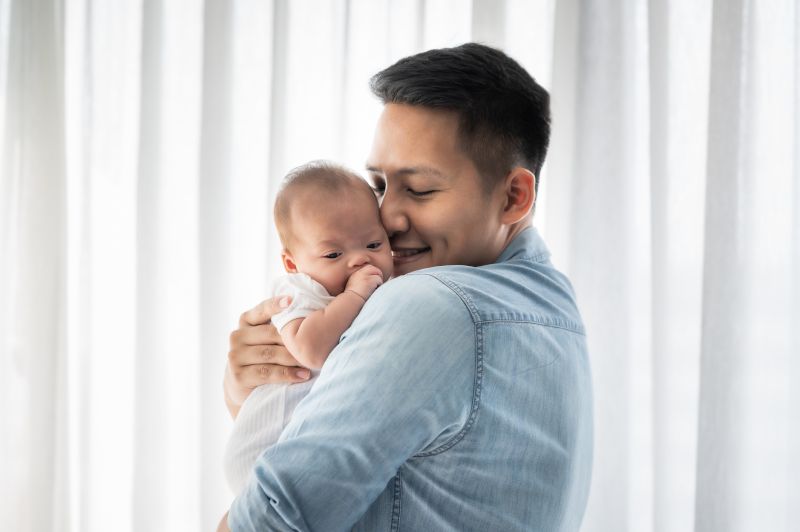 If you're curious about the adoption time frame in Arizona, you're not alone.
Most hopeful adoptive families want to know what they can expect when it comes to the time it takes to adopt in Arizona. When you've been waiting to begin building your family, chances are that you're anxious for the process to move forward as quickly as possible.
Before you begin the adoption process, you can reach out to American Adoptions to ask about the adoption time frame in Arizona. Talking with an adoption professional can give you a clearer understanding of how long you can expect to wait when you're ready to adopt a child.
Our team would love the chance to help guide you through your adoption journey.
You can contact us now by calling 1-800-ADOPTION or keep reading to learn more.
What is the Adoption Timeline in Arizona?
Are you curious about adoption wait times in Arizona?
Your adoption timeline in Arizona will depend on many factors. While some elements of adoption are out of your control, the good news is that there are some things you can control when it comes to adopting a child.
One of the best ways you can ensure that your adoption timeline in Arizona isn't too long is by working with a national adoption agency like American Adoptions.
When you work with a local adoption agency or an adoption law office, you may find that many aspects of the adoption are outsourced.
This can lengthen your adoption time.
With American Adoptions, you'll find that we're able to complete each aspect of your adoption in-house, which means that your adoption wait will generally be just 9 to 12 months long.
Benefits of Working With American Adoptions
When you're worried about the waiting times for adoption in Arizona, it's important that you reach out to an adoption specialist who can help encourage you in your adoption journey.
The right adoption professional will do more than just help match you with a potential birth mom.
They'll also guide you as you're dealing with the waiting times for adoption in Arizona.
When you work with American Adoptions, you can count on experiencing several benefits throughout the adoption process.
First of all, we offer 24/7 phone support. This means that you can call in anytime to request information about adoption or to find answers to your questions about the waiting times for adoption in Arizona. Our team believes that adoptive families and birth mothers should be able to get answers to the questions they have when they need it, so we're ready to help you at any time.
Secondly, our team believes in offering emotional support to everyone involved in the adoption process. As you consider the adoption time frames in Arizona, keep in mind that we believe in caring for both birth mothers and adoptive families. Each person who comes to American Adoptions will be assigned a support specialist to guide them through the process. Potential birth mothers will work with a birth parent specialist. Adoptive families will work with an adoption specialist. Your specialist will be there to walk you through the steps of the adoption and to ensure that you know what's happening every step of the way.
Finally, American Adoptions can help ensure that your adoption is timely. While you can't control every aspect of the time to adoption in Arizona, our team operates on a national level. This means that we work with birth mothers in almost every state. Because of this, we're able to match adoptive families and birth mothers much more quickly than many local agencies.
Our team wants you to have the best experience possible when you're planning for the time to adoption in Arizona, so we'll be with you every step of the way.
What Are the Steps of Adoption?
As you're preparing for a timely adoption in Arizona, make sure you understand each of the steps of adoption in order to evaluate how long the process might take. While the steps of adoption might feel overwhelming, remember that your adoption specialist is there to help you throughout the entire process.
The steps of adoption include:
Your APQ
Your home study
Creating a waiting family profile
Matching with a birth mother
Placement
Finalization
The most important thing to remember is that staying organized and honest is key. The more documentation you have ready in advance, the faster your adoption process will be. Similarly, being open with your adoption specialist about your hopes for adoption can help the process advance more smoothly.
Getting Started With Adoption
If you've been researching adoption wait times in Arizona and you're ready to talk with someone about starting the adoption process, there's no need to wait.
You can call American Adoptions anytime at 1-800-ADOPTION to speak with one of our experienced team members about how you can start the adoption process.
Our team consists of people who have personal experience with adoption, including birth mothers and adoptive families.
Disclaimer
Information available through these links is the sole property of the companies and organizations listed therein. America Adoptions, Inc. provides this information as a courtesy and is in no way responsible for its content or accuracy.