5 Steps on How to Put a Baby Up for Adoption in Arizona
A Complete Guide to Placing a Child for Adoption in AZ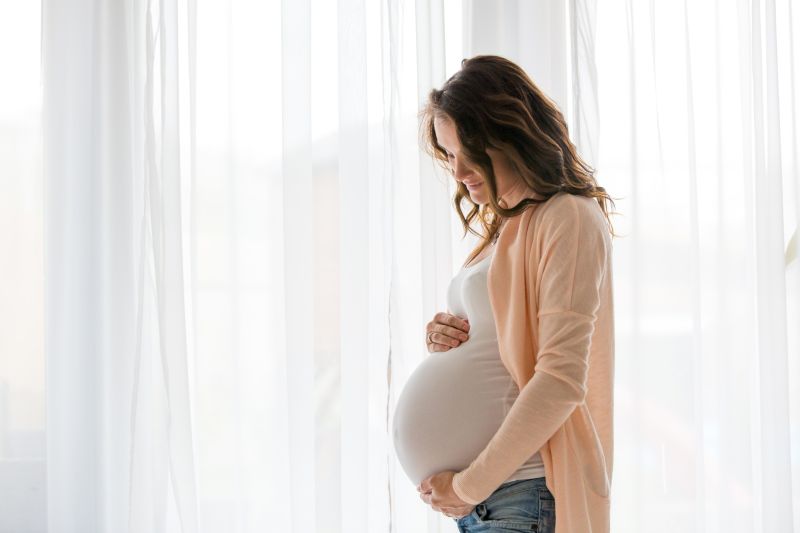 If you're considering adoption in Arizona, then there are many benefits that you should know about:
Working with the right adoption agency is a great way to ensure that these benefits come to fruition.
Though the thought of placing your child for adoption can be stressful. American Adoptions of Arizona is here to support you. If you need any help on how to put a baby up for adoption in Arizona, or if you are ready to begin your adoption journey today, give us a call at 1-800-ADOPTION to speak with one of our experienced adoption professionals. You can also get free adoption information now.
In the meantime, learn more about how to start the adoption process in Arizona with these five steps.
Step 1: Decide If Adoption Is Right for You
Adoption isn't always an easy choice, but it is a selfless one. When you choose adoption, you do it to give your child the best life they can have. One of the first steps for adoption in Arizona that you'll need to take is educating yourself about the three unplanned pregnancy options in Arizona:
You have probably heard the phrase "give up baby for adoption." You may have even asked yourself how to "give a baby up for adoption." But, the truth is that birth mothers do not "give up" when they choose adoption. Although this is probably not what you or others intend, this language suggests that adoption is a negative choice. This phrase completely misses the point.
If you're worried about placing your baby for adoption because you don't want to "give them up," then you should know that you would actually be giving them a life full of love and opportunity.
Step 2: Create Your Arizona Adoption Plan
If you find yourself asking, "How does adoption work in Arizona?" then you should know that you're in full control of your adoption plan. Here are some of the things that you get to call the shots on:
You won't be alone when you're making these decisions, either. We will guide you through each choice and educate you about your options. If you feel ready to speak with one of our experienced adoption professionals, then call us at 1-800-ADOPTION or fill out our online contact form here.
Step 3: Select the Adoptive Family
Many prospective birth mothers considering adoption worry that selecting an adoptive family will be overwhelming. But, they usually feel assured after viewing some adoptive family profiles.
When you're thinking about how to start the adoption process in Arizona, you can rest easy knowing that American Adoptions of Arizona will provide you with:
24/7 counseling and educational resources throughout your adoption journey
Hundreds of hopeful adoptive families to choose from; we give you the best chance of finding the right family for your baby
An adoption plan that suits your personal needs
Also, our staff is made up of adoptees, adoptive families and birth parents, so when you work with American Adoptions of Arizona, you're working with people who truly understand what adoption is like. Our firsthand experience not only ensures that you get incredible benefits, but it also means that we sincerely care about giving you the best adoption journey possible.
What is it like to work with an adoption agency staffed by people who have personally experienced adoption? Find out for yourself. Michelle, a birth parent specialist who has also placed a child for adoption, is waiting to talk. Click here to ask Michelle a question about your adoption plan today.
Many birth mothers who have placed their children for adoption feel that they've gained a new family. It can be a lifelong bond built through love. When you're thinking about how to "give your baby up for adoption" in Arizona, you can envision a life filled with beauty and joy for your child.
Step 4: Create Your Hospital Plan
Forming a birth and hospital plan for your Arizona adoption can bring you some peace of mind. When you work with American Adoptions of Arizona, your experienced adoption professional will help you create a birth plan that's right for you. You'll choose:
Who is in the hospital room with you for support
How much you want the adoptive family to be involved in your hospital stay
Who will hold the baby first
How much time you want to spend with the adoptive family and your baby
If you want to give your baby a small gift to commemorate this beautiful day
And more
According to Arizona adoption laws, you will have to wait at least 72 hours before signing your adoption paperwork. This will occur when you complete the adoption paperwork. This is one of the final steps for adoption in Arizona, as you will officially place your child with the adoptive family after you finish the paperwork.
Step 5: Adjust to Post-Placement Life
Now that you've learned how to "give your child up for adoption" in Arizona, you will adjust to post-placement life in your new role as an official "birth parent." Birth parents play special roles in their children's lives.
You get to decide how much post-placement contact you wish to have with your child and their family. This includes phone calls, letters, emails, in-person visits or whatever you want it to be. Open adoption in Arizona is tailored for your comfort level.
Some birth mothers feel uncomfortable communicating with the adoptive family directly, so American Adoptions of Arizona can mediate contact for up to 18 years after the adoption.
***
If you have any questions about how to start the adoption process in Arizona, then call us at 1-800-ADOPTION. Our team of experienced adoption professionals would love to help you get started at any time! You can get free information now by filling out our online contact form here. For hopeful adoptive families, you can get more information here.
Disclaimer
Information available through these links is the sole property of the companies and organizations listed therein. American Adoptions provides this information as a courtesy and is in no way responsible for its content or accuracy.