Why You Should Adopt in Arizona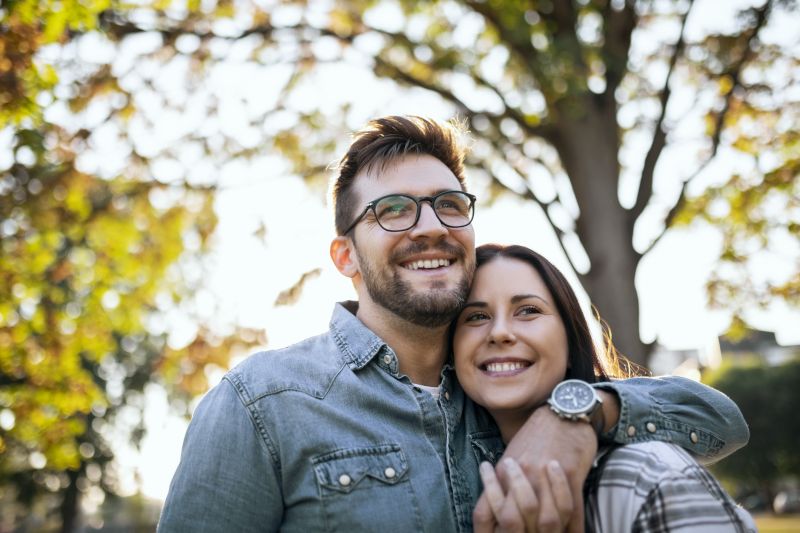 If you've been dealing with infertility, you might be wondering why you should adopt a child in Arizona.
Adoption is a beautiful, loving process that requires a lot of patience, dedication and determination from everyone involved.
It also allows you to not only welcome a child into your family but to help a birth mother in the process.
When you're considering your options for building your family, you know that you have a lot of choices, including:
In this article, we'll talk about some of the reasons couples consider IVF or surrogacy – and why you should adopt a child in Arizona.
If you're ready to talk with someone about your options for surrogacy or adoption, call American Adoptions now at 1-800-ADOPTION. You can also fill out our convenient website form and someone from our team will get back to you as soon as possible to help answer your questions.
Building a Family: Should We Adopt a Child in Arizona?
If you've been considering options for building your family, you might be wondering why you should adopt in Arizona.
The truth is that there are many reasons to consider adoption and that families choose adoption for many different reasons.
One of the best ways to decide why you should adopt in Arizona is to read adoptive family testimonials to learn more about other families who have chosen adoption as their family-building option.
One adoptive couple, Paul and Mike, knew from the start that adoption was right for them.
Paul and Mike both have family members who have been adopted, which made the decision easy. That said, their adoption journey had its own challenges.
Paul and Mike experienced several adoption disruptions which caused a lot of stress and anxiety surrounding the adoption process. An adoption disruption can happen for many reasons. Sometimes a birth mother decides to parent. Other times, a birth father may decide that he will.
Fortunately, American Adoptions does offer disruption protection for all adoptive families.
When Mike and Paul finally did get that one special call letting them know that there was an adoption opportunity for them, they were excited – and nervous. They knew that their lives were about to change, but they were ready for the hard work ahead.
"We realized he needed us, plain and simple," Mike adds. "If we weren't fully prepared for something, we would get prepared… We would do whatever we needed to do to give any child the best life that we could provide them."
Paul and Mike aren't alone in their adoption experiences.
Many families choose adoption for a myriad of reasons.
Sometimes, an adoptive family is facing infertility. Other times, a couple may turn to adoption because they want to give back to the adoption community. LGBTQ couples also may choose adoption as a way to welcome a child to their family.
The reasons why you should adopt in Arizona are endless.
IVF, Surrogacy or Adoption: Which is Best for Me?
You have a lot of options when it comes to preparing for building your family. While there are many reasons why you should adopt in Arizona, not every family wants to choose adoption.
It's a good idea to consider some of the differences between each of your family-building options so that you can prepare yourself for the experience.
Couples who want to experience a pregnancy may decide that IVF is the best choice for them.
When a couple experiences infertility, there are often treatment options available. IVF is one of those options. Keep in mind that IVF may take multiple treatments to result in a viable pregnancy, so it can be a time consuming and emotional process. It can also be physically demanding on the parent who carries the child, as they may need to take medication to prepare for pregnancy.
Another option for families is surrogacy. With this type of family-building choice, you'll be able to choose your gestational carrier and get to know them before you start the surrogacy process. Surrogacy can be very exciting since it means you'll have a chance to be present for each part of the pregnancy from start to finish. With surrogacy, you'll also be able to ensure that your baby shares your genetic makeup.
Of course, there are also some reasons why you should adopt in Arizona. Adoption means that you'll have the chance to help a birth mother who might not be ready for parenting. Additionally, your wait time may be much shorter. This is because you might match with a birth mother at any point in her pregnancy – including after delivery!
Preparing for Parenting
As you consider your options and why you should adopt in Arizona, don't be afraid to reach out to American Adoptions to request more information on the adoption process.
Our team would be happy to talk with you about your adoption journey and how you can decide if it's right for you.
You can call us 24/7 at 1-800-ADOPTION.
We'd love the chance to talk with you.
Disclaimer
Information available through these links is the sole property of the companies and organizations listed therein. American Adoptions provides this information as a courtesy and is in no way responsible for its content or accuracy.