Understanding the Differences Between the Types of Adoption in Arizona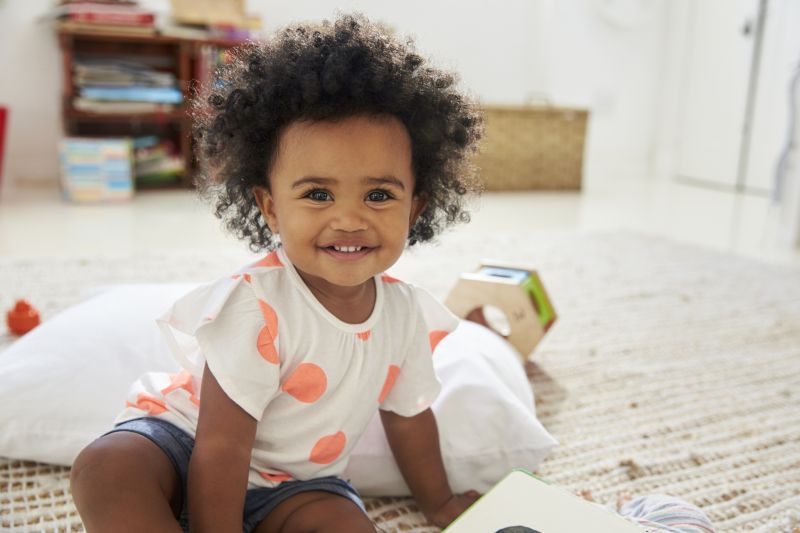 Are you considering adoption as an expectant birth parent or a hopeful adoptive family? If you've looked into adoption, one of the first things you probably learned is that it's a complex process. Complicating things further is the variety of types of adoption in Arizona, as each has its own positives, negatives, and requirements.
We understand that you may be overwhelmed with information about the different types of adoption in AZ, and we want to help. We've helped more than 13,000 families with their adoptions, and we'd be honored to help you get the answers you need, too.
To discuss the types of adoptions in AZ with one of our experienced adoption specialists or get free adoption information today, just call 1-800-ADOPTION or complete our free online form to connect. For now, continue reading to find out what you need to know about the most common types of adoption in Arizona.
What Are the Different Types of Adoption in Arizona?
There are three forms of adoption options in Arizona if you want to adopt a child. The three types of adoption in Arizona are domestic infant adoption, foster care adoption and international adoption. There are some other types (such as adult adoption) that may be available in certain circumstances; the three mentioned above are the most common.
The primary distinction between the three types of adoption in AZ is where they occur. Domestic and foster care adoptions involve children living in the U.S. who were born in this country. Private infant adoptions may even cross state lines. International adoptions, however, involve kids from nations other than the U.S.
Some of the other points of distinction between the different types of adoption in Arizona include:
Let's take a closer look at each of the three types of adoptions in Arizona, how each one is completed, and the types of adoption agencies in AZ that can assist you with each.
Types of Adoption in AZ: Domestic Infant Adoption
Private infant adoption, also known as domestic infant adoption, is when an expectant birth mother elects to place her baby with a waiting adoptive family of her choosing. This type of adoption in AZ occurs within the U.S. and involves the placement of newborns and babies rather than older children.
With this type of adoption in AZ, the decision to place the child is made by the expectant birth mother. She creates an adoption plan and works with her adoption professional to find the perfect family matching her preferences. After the child's birth, she gives consent to adopt, and the child is placed with the adoptive family until a finalization hearing occurs several months later.
The average cost of this type of adoption in Arizona can be as much as $60,000. American Adoptions provides 100% financial protection for our active families. We're also committed to reducing wait times, as we offer 800x the marketing of other leading competitors to give improved chances of an expedited match and tremendous value for your buck.
In Arizona, we can even handle the required home study, which means you'll find all the services you need for one price within our national adoption agency.
If private domestic adoption category seems right for you, you should know there are three types of post-placement contact arrangements available. They are:
You may be asking, "What are the different types of adoption agencies in Arizona, and what do they do?" Though independent adoption is possible in private domestic adoptions, it's not recommended. Working with an adoption agency improves your chances of a smooth, legal and ethical process.
There's no better agency to work with than American Adoptions when you're ready to start your own journey adopting a baby is your chosen type of adoption in Arizona. We offer expectant birth mothers and prospective adoptive families a long list of advantages, such as:
No other agency has the resources to provide the level of support you get from American Adoptions. Birth mothers and adoptive families have entrusted us with their adoptions for decades, and we've helped in the creation of over 13,000 families.
If you're ready to begin your domestic infant adoption journey at American Adoptions, contact us by calling 1-800-ADOPTION or completing our online contact form.
Types of Adoption in AZ: Foster Care Adoption
Another of the types of adoption in AZ you can pursue in the state is foster care adoption. These types of adoptions in Arizona involve the adoption of a child who is currently under the care of the state foster system.
The primary point of differentiation between foster care adoption and the other different types of adoption in AZ is the age of the adoptee. Foster care adoption lets hopeful parents adopt an older child or sibling group rather than an infant.
Another difference is the expense associated with foster care adoption. The cost is significantly less than the other two types of adoption in AZ. Prospective parents adopting from the foster system can even apply for subsidies from the state.
It's worth noting that adoption is the secondary goal of the foster system. Reunification with the biological family is always the primary goal. That can lead to longer wait times if a permanent adoption opportunity even emerges at all. Foster care adoption can't happen if the parental rights of the birth parents are never terminated by the family court.
If you plan to adopt from foster care instead of pursuing other types of adoption in AZ, you'll work with foster care adoption agencies. Below is a list of foster care adoption professionals in AZ that can help you:
Types of Adoption in AZ: International Adoption
Adopting a child from outside of the U.S. is the third types of adoption in Arizona that you can pursue. Known as international adoption, the practice is complex and time-consuming because the laws of two different countries must be satisfied. Other challenges include language barriers and travel logistics.
If you're considering international adoption, you'll need to partner with a Hague-certified agency to make sure the adoption is fair, legal, and ethical. International adoption is the rarest of the types of adoption in AZ, but a few families adopt from other countries each year. Below you'll find international adoption professionals who can help with this type of adoption:
Final Thoughts on the Different Types of Adoptions in Arizona
Getting a firm grasp on the types of adoption in Arizona is difficult initially, and that's understandable. But with the help of an adoption professional, you can learn what you need to know about the different types of adoption in AZ and choose the right one for your family.
If you have additional questions about the types of adoption in Arizona, we're happy to help you find answers. To connect with one of our friendly, professional adoption specialists, simply call 1-800-ADOPTION or complete our free online form.
Disclaimer
Information available through these links is the sole property of the companies and organizations listed therein. American Adoptions provides this information as a courtesy and is in no way responsible for its content or accuracy.