Social Worker for Adoption Agencies in Arizona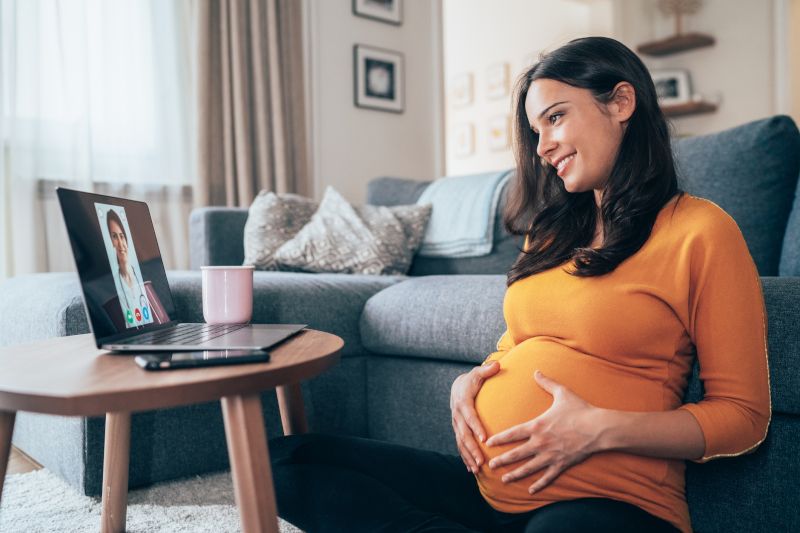 One of the most important parts of adoption is working with a supportive adoption professional.
If you've been planning to adopt a child in Arizona, it's important to find the right adoption professional who can guide you through the process. When you work with an adoption agency, you'll generally be assigned an adoption case worker in Arizona who will help you every step of the way.
But what exactly is a social worker adoption in Arizona?
And how can they help you?
Call 1-800-ADOPTION now to speak with an adoption professional who can help you get started, or keep reading to learn more about finding the right adoption agency worker in Arizona.
Here's How Your Adoption Social Worker in Arizona Can Help You
When you're adopting a child, you may feel overwhelmed.
There are a lot of adoption steps you'll need to complete, which means you might begin to feel stressed or anxious about the experience, but you don't have to.
The right social worker for adoption in Arizona will be by your side to help you every step of the way. Your adoption professional knows exactly what you're going through and can offer you advice and guidance anytime you need it.
Your social worker for adoption in Arizona will help you:
Complete your APQ to ensure you're matched with a birth mother who fits your needs
Prepare for your home study so you can pass it the first time
Create a waiting family profile that shows off who you are – and what kind of parent you'll be
Cope with the emotions and stresses of the adoption process
Stay focused and encouraged throughout the adoption process
Benefits of Working With American Adoptions
If you decide to work with American Adoptions – and we hope that you do – you'll be assigned your own social worker for adoption in Arizona.
Your case manager will work with you throughout the entire adoption process from start to finish.
They'll guide you through your home study and create a waiting family profile to ensure that you're able to move your adoption along promptly. They'll also help you with the matching process so that you're able to connect with a potential birth mother who wants to choose you for their baby.
Of course, you don't have to take our word for it.
Here's what other adoptive families have to say about completing their adoption through American Adoptions.
Lyndsey and Marie, a couple who adopted a child through American Adoptions, loved working with an agency that offers support and guidance to everyone involved in the adoption process – including the birth mothers.
"We just felt a lot more comfortable with the way American Adoptions supports expectant and birth mothers," Lyndsey says.
At American Adoptions, birth mothers will receive:
24/7 emotional guidance and support
Financial assistance for paying rent and utilities, as well as purchasing maternity clothes
Medical assistance throughout their pregnancy
Another adoptive couple, Andy and Nancy, adopted two children with American Adoptions.
The hardest part of the adoption process for them was the waiting.
"That was the hardest point from the very beginning: At what point do you stop trying to have a child?" Nancy asked. "This was the same thing: At what point do you stop waiting? Adellena's middle name is Hope, and we held out hope to the very end until it all came together. It was just meant to be."
Andy and Nancy appreciate the support and guidance they received throughout the adoption process with both of their adoptions.
One adoptive couple, Bethany and Marcus, believe that having a great adoption support system, including having the right social worker for adoption agencies in Arizona, is one of the most important parts of the adoption process.
"Looking at adoption, even considering it, is kind of a step in faith," Marcus says. "I think the work that adoption agencies do is excellent work. The product is something that society needs, but they don't know that they need it. Adoption is one of the few things left that is done absolutely selflessly."
Starting the Adoption Process
When you make the loving decision to pursue adoption, you'll need to find the right adoption specialist to help you.
The adoption agency you choose can help you:
Navigate the steps of adoption
Understand your rights, choices and obligations
Prepare for communicating with your child's birth mother
Understand the adoption process on a deeper level
Focus on having a great adoption experience
Find the right adoption agency worker in Arizona when you call American Adoptions today.
Our team consists of people who have personal experience with adoption. We have birth mothers, adoptive parents and even adoptees who work on our team. This means that your adoption will be handled by professionals who understand exactly what you're going through and what adoption is like on a personal level.
You can call our team 24/7 at 1-800-ADOPTION.
You can also fill out our contact form online to reach out.
Disclaimer
Information available through these links is the sole property of the companies and organizations listed therein. American Adoptions, Inc. provides this information as a courtesy and is in no way responsible for its content or accuracy.