5 Problems of Unwanted Pregnancy [And How to Fix Them]
Pros and Cons of Unplanned Pregnancy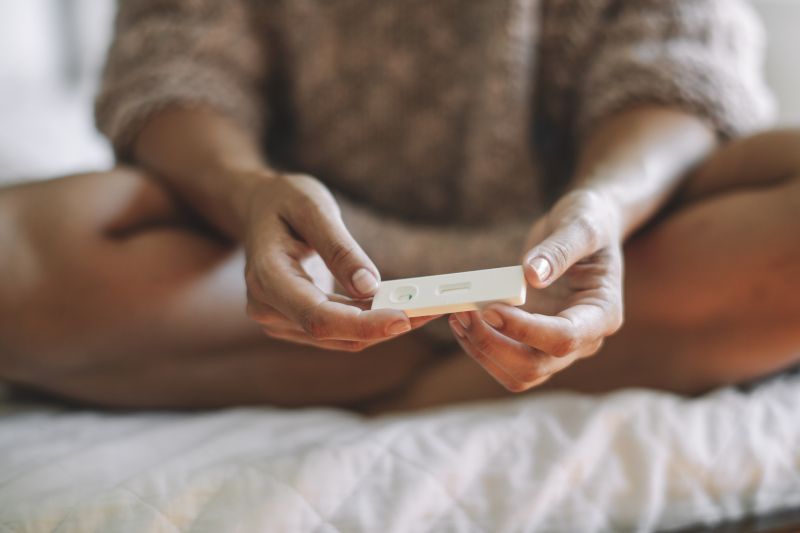 An unplanned pregnancy wasn't part of your plans. We can try to stick to the plans that we have made for ourselves, but that doesn't stop surprises from popping up, such as unexpected pregnancy. If this describes your situation, then you are likely stressed out. Here's what you should know:
It can be easy to see only the negatives of unwanted pregnancy, but there is a way to find the bright side in your situation. That's why we've created this guide of five problems of unwanted pregnancy in Arizona and how to fix them.
If you have any more questions about the pros and cons of unplanned pregnancy, then please don't hesitate to call us at 1-800-ADOPTION. You'll speak with one of our trusted professionals, and we would love to help you at any time. Also, you can get more free information now.
In the meantime, continue reading to learn how to turn the cons of unwanted pregnancy into pros.
1. You Will Need to Choose an Unplanned Pregnancy Option
Once you come to terms with your unplanned pregnancy, you will need to make a big decision. You may see such a stressful choice as one of the problems associated with unwanted pregnancy in Arizona. But, having several options is better than having no options.
If you feel overwhelmed about what option to pick, then know that this is completely normal. Take the time that you need to mull over each of your options before committing to a path. Generally speaking, there are three unplanned pregnancy options to select from:
Parenting: As you may have guessed, parenting is pricey. It is also a major time commitment. Think about both of these aspects before you decide that parenthood is the right path for you.
Abortion: This option depends on how far along you are in your pregnancy, as it may or may not be available depending on Arizona's adoption laws. Be sure to visit the Guttmacher Institute for more details on this unplanned pregnancy option.
Adoption: Many people find that choosing adoption is a way to find the pros of unplanned pregnancy. This is because, through open adoption, you get to watch your child thrive in a loving home with a family that you choose.
Though this is a life-changing decision, it doesn't have to be life-changing in a negative way. Making this choice can bring joy to the lives of others and yourself, and it's always better to have options than have none.
2. You May Need to Put Some of Your Life Goals on Hold
When you're facing an unplanned pregnancy, you might have to give some of your life goals a rain check. These could be aspirations such as finishing your high school or college education, or you may want to move up in your career. As a result, this is another one of the disadvantages of unplanned pregnancy in Arizona.
But, this doesn't mean that you have to put those goals away forever. This is temporary, so you can return to these aspirations once you have figured out how to approach your unplanned pregnancy. Also, if you decide to pursue adoption, then you can finish your education or move up the professional ladder while knowing that your child is growing up with a kind, caring adoptive family.
3. Your Pregnancy Will Change Your Body
One of the disadvantages of unwanted pregnancy is how pregnancy affects your body. It can be exhausting on both a physical and mental level, and you could experience morning sickness, fatigue and other unpleasant symptoms. This is why it's important to have proper medical care lined up.
Fortunately, if you're choosing adoption, then adoption financial assistance can cover any pregnancy-related costs so that you can get the health care you need. Also, many people find that the changes in their bodies can be enjoyable. They love watching their body transform as the baby takes shape and blossoms into a small bump.
4. Your Pregnancy Will Be an Emotional Experience
There's no doubt that an unplanned pregnancy can be an emotional journey. It's normal to experience a wide range of complicated emotions. This could span from happiness and eagerness to depression and fear, which can make this emotional experience one of the problems related to unwanted pregnancy in Arizona.
One way to cope with these emotions is to receive unplanned pregnancy counseling, which can help you process everything that's happening. Also, these feelings can flourish into a positive experience full of growth and joy. This is especially true if you choose adoption and maintain a lifelong bond with your child and their adoptive family.
5. Your Pregnancy May Affect Your Relationship with the Baby's Father
An unplanned pregnancy is a life-changing situation, so this could affect your relationship with the baby's father. You may be scared to talk to them about it, too, which could make this one of the problems of unwanted pregnancy. But, if you choose adoption and work with American Adoptions, then we can mediate this conversation for you. In particular circumstances, we can even talk to the baby's father for you if it seems dangerous.
Our agency offers several other benefits for prospective birth mothers, too. These include:
American Adoptions also has more than 30 years of experience, and we've spent those three decades continually refining our adoption screening process. This gives you the best chance possible of finding the right adoptive family for your child. In other words, our agency can help you find the pros of unplanned pregnancy in Arizona.
***
This can be a lot of information to soak in at once, so we understand if you have some more questions. We are always a phone call away at 1-800-ADOPTION. You'll speak with one of our experienced adoption professionals, and we would love to help you whenever you need us! You can also get free adoption information now.
Disclaimer
Information available through these links is the sole property of the companies and organizations listed therein. American Adoptions, Inc. provides this information as a courtesy and is in no way responsible for its content or accuracy.