1-800-ADOPTION
Thank you for viewing our profile
If you would like to learn more about us, please call 1-800-ADOPTION (2367846), fill out the form at the bottom of our on-line profile page, or email us at bp_information@americanadoptions.com.
To revisit our on-line profile page and view our profile video at American Adoptions, simply use your mobile phone to scan the QR code on the right. We are looking forward to hearing from you!
Anka & Maiara
Hi Friend, Thank you so much for reading our profile. We feel so blessed to be in this process of adoption with you. Our hearts are full of love and gratitude for this opportunity and we would love to share our lives with this child if you choose us. It would be a dream come true for us and we are honored to be considered as your child's parents. Many Blessings.
About Us
Job
Business Owner
Business Owner
Education
High School
Bachelor's Degree in Languages
Relationship
Legally Married
Our Cultural Heritage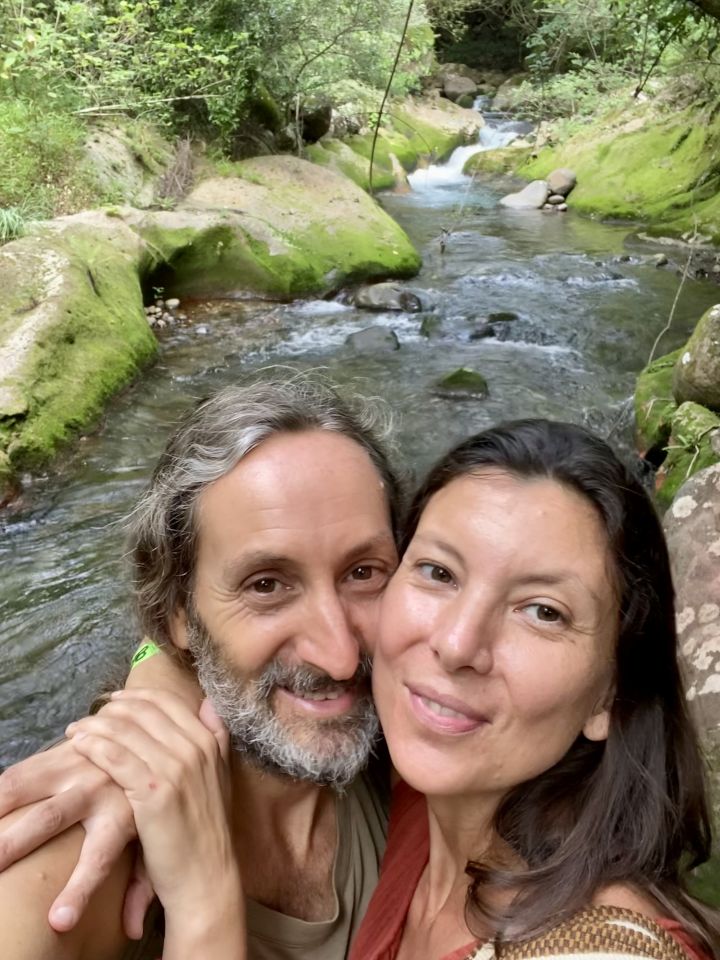 We both come from complete different cultural heritages. Anka is from Israel and Maiara is from Argentina. We both grew up with different traditions: Anka grew up celebrating Hanukkah, Shabbat, and many other Jewish holidays while Maiara had more of a Christian upbringing with Baptisms and Christmas celebrations. We both chose to travel in our 20s to explore the world and discover new cultures and diversity. This curiosity took Anka to India, Australia, Europe and South America. Maiara explored New Zealand, Australia, Argentina and Central America.
We met while we were both living in Costa Rica. There we lived and shared with people from all over the world, so cultural diversity became natural and an integrated part of our lives. We both have very good friends from different parts of the world, friends we call family and we rely on as such. We both love and celebrate cultural differences and welcome whoever brings their purest essence to our lives. We are both very open to learn new ways and share our ways with others and we like to incorporate different traditions. Our individual respect for diversity and differences was what made our relationship possible and what makes us stronger together.
Our Leisure Time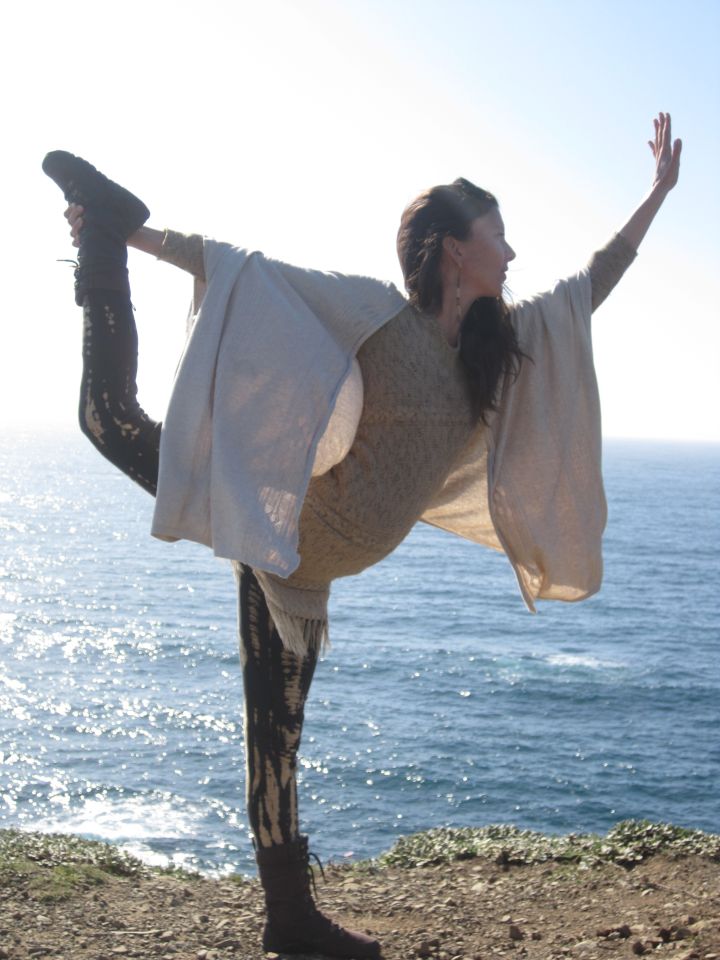 Maiara enjoys dancing, yoga, swimming and aerial acrobatics. Maiara loves spending time tending to our sheep and time in her sewing and painting studio at home where she creates nice clothing and paints pieces inspired by nature. She loves sharing all of this with children since she used to teach in alternative schools around the world. She also loves cooking and going on hikes.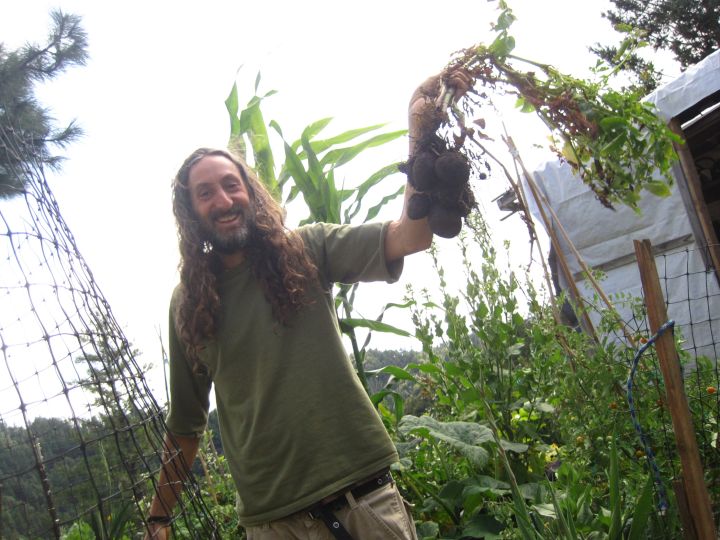 Anka is an amazing gardener, he loves spending time outside creating beautiful spaces for us to enjoy. He loves creating vegetable gardens to be able to sustain ourselves. He's a landscaper at heart and he's currently working on building two small ponds on our property to bring more birds and flowers to the landscape. He enjoys woodworking and creating small wooden furniture for the house. He's also a great beekeeper and spends time learning from our bees.
Together we enjoy going on trips and hiking to beautiful places discovering magical spots. We love taking out our kayak to the rivers nearby and exploring around. We also enjoy camping in the wild. Time with friends and family is also very important to us, sharing meals and gatherings around the fire.
We are excited for this child to enjoy time painting big canvases and dancing around the house with us, planting and harvesting the food we'll eat, and learning how to raise animals, as well as enjoying the nature that surrounds us when we go on trips with friends.
Our Family Dream
We have been dreaming about expanding our family for a few years now. Life led us to adoption to do so and although it has been a very intense process at times, we both agree that it has brought us to a solid and strong point as a couple.
We are currently living our dream of having a farm with animals and gardens to sustain us, a dream of creating art pieces and decorating our home with plants and furniture we make ourselves. This dream keeps unfolding with the possibility of this child who will bring endless gifts to our lives and who will show us how to grow together into better humans.
We would like this child to grow healthy, happy and in harmony with who he or she is. Knowing they were very loved even before they were born and that we have been preparing for them long before they were here.
Photos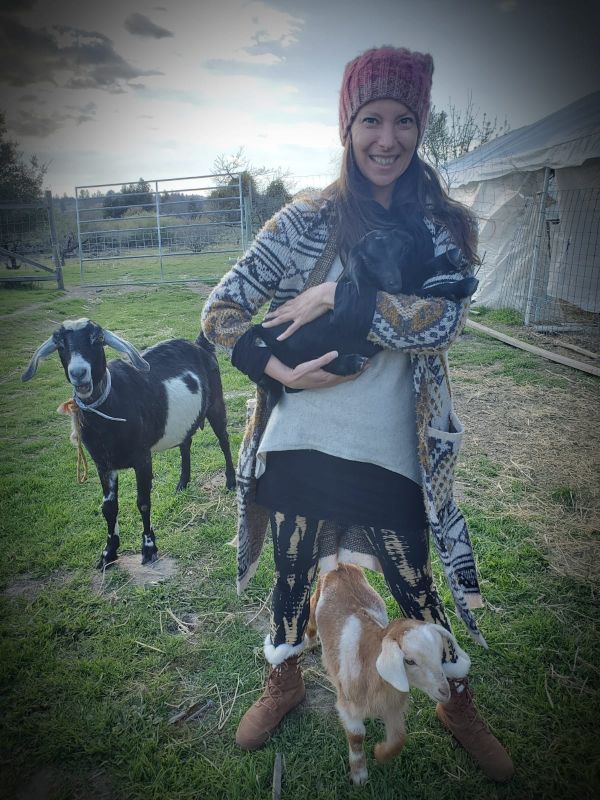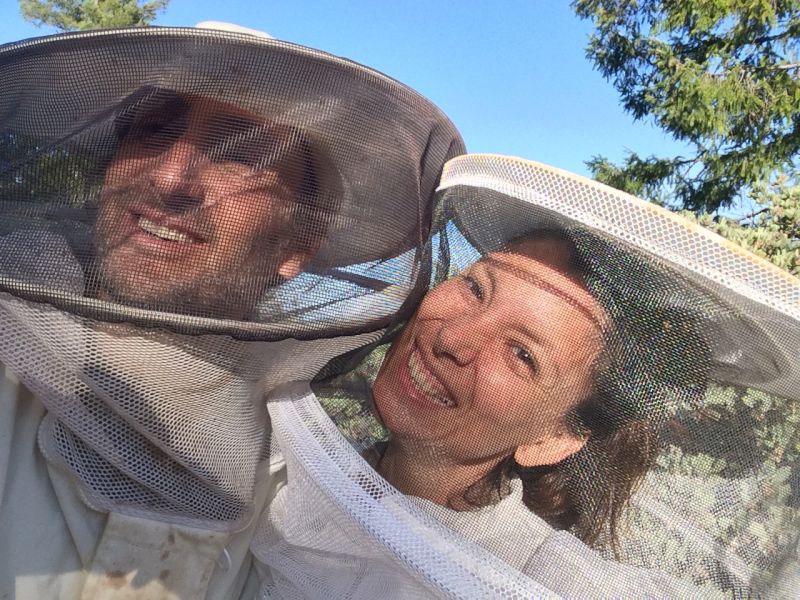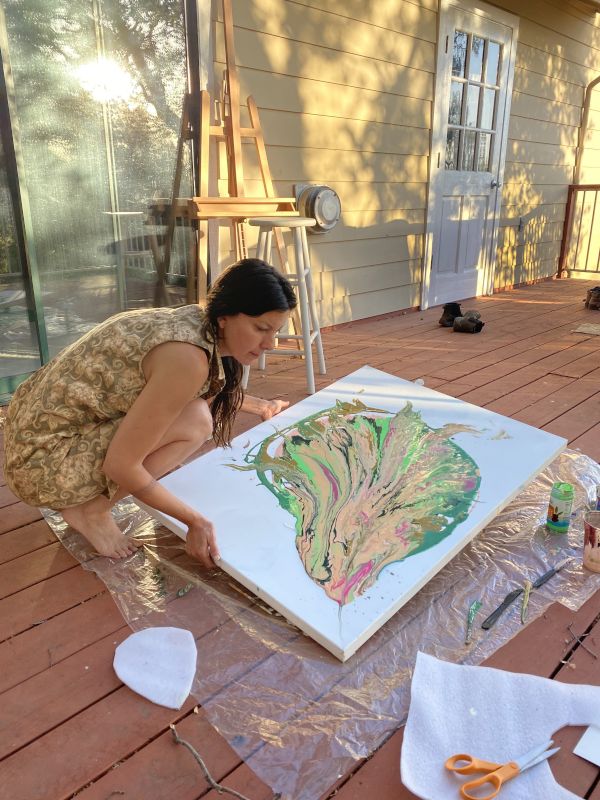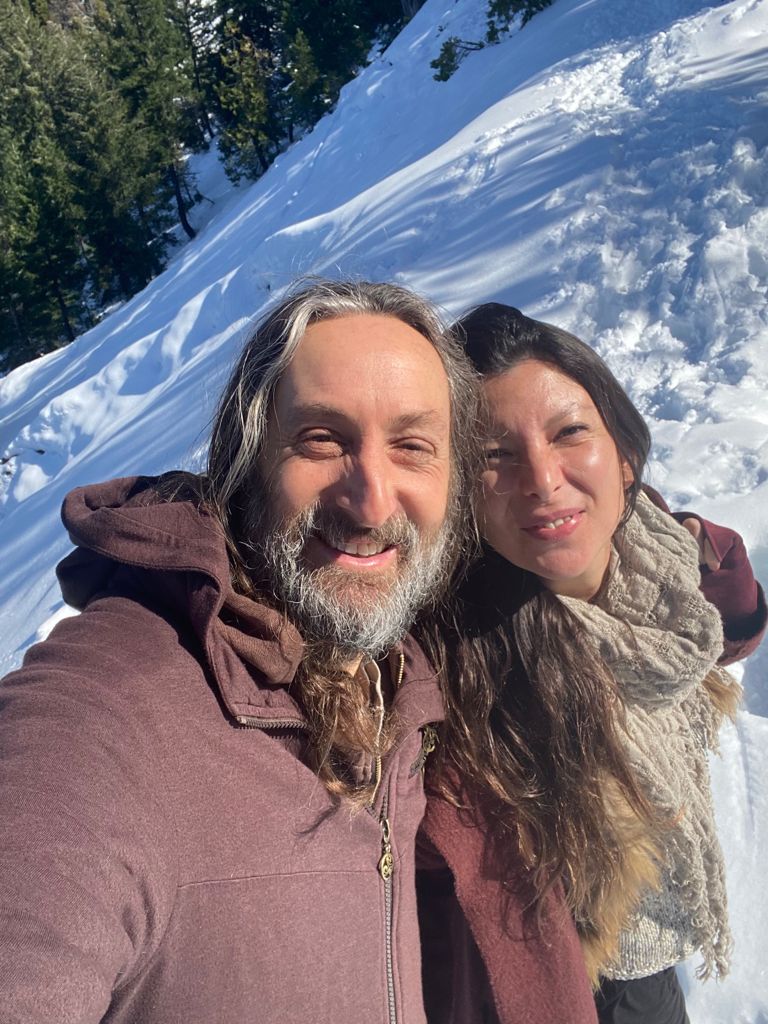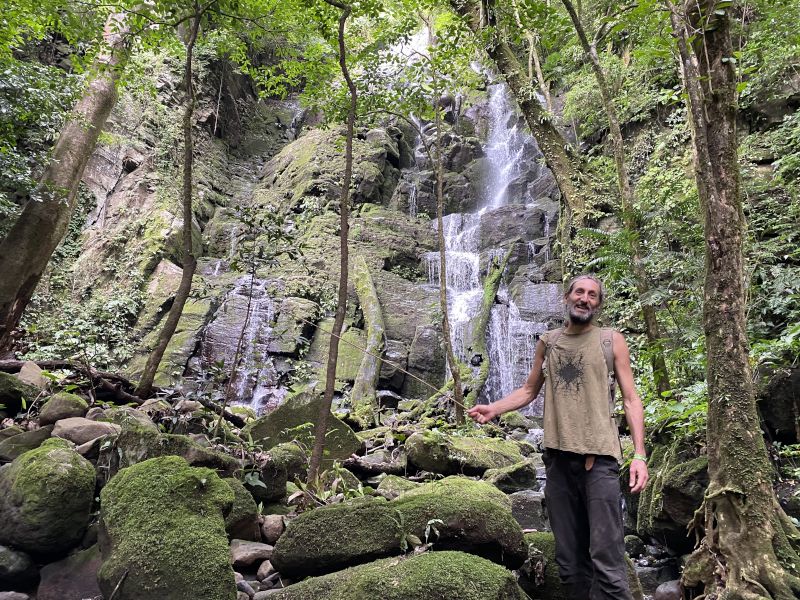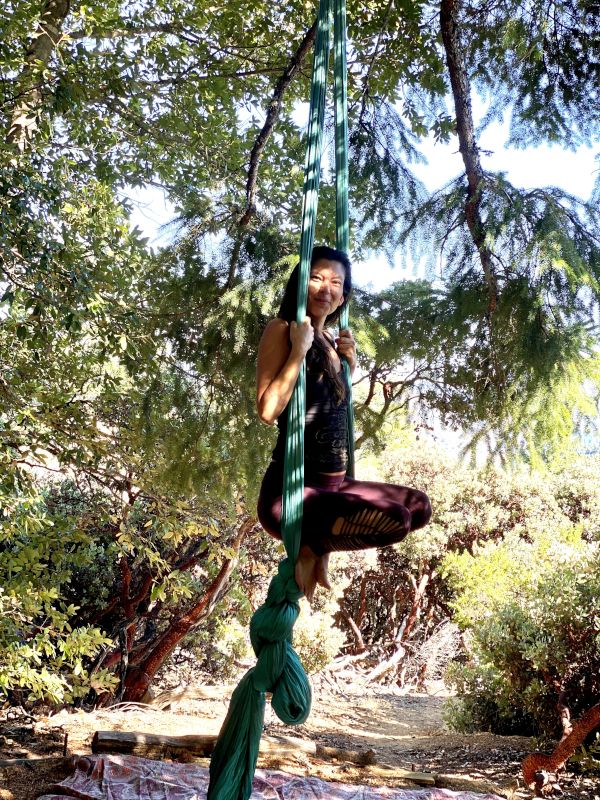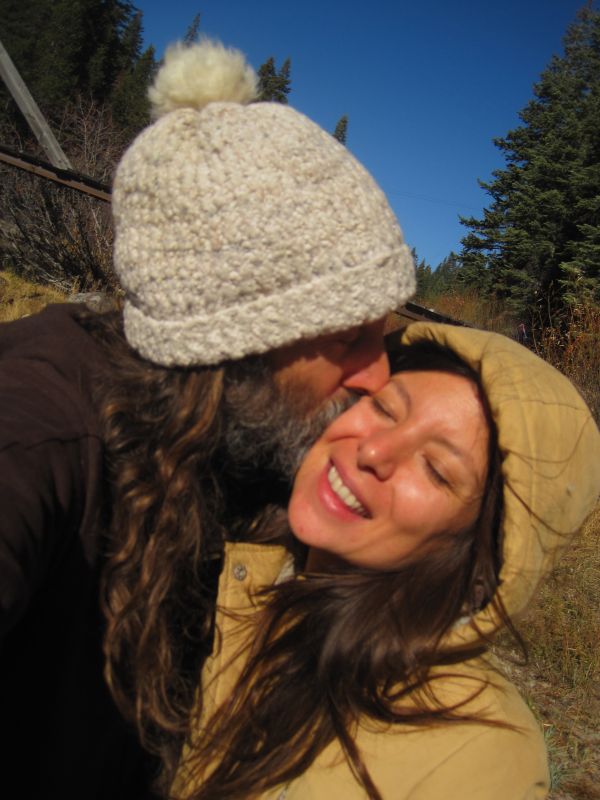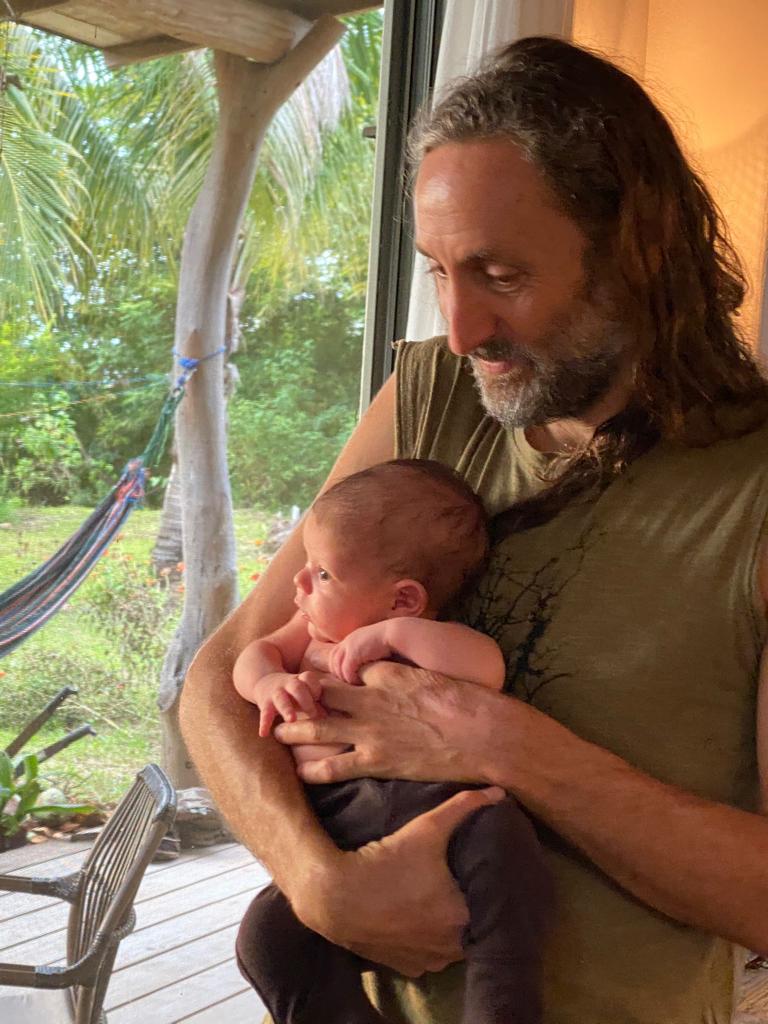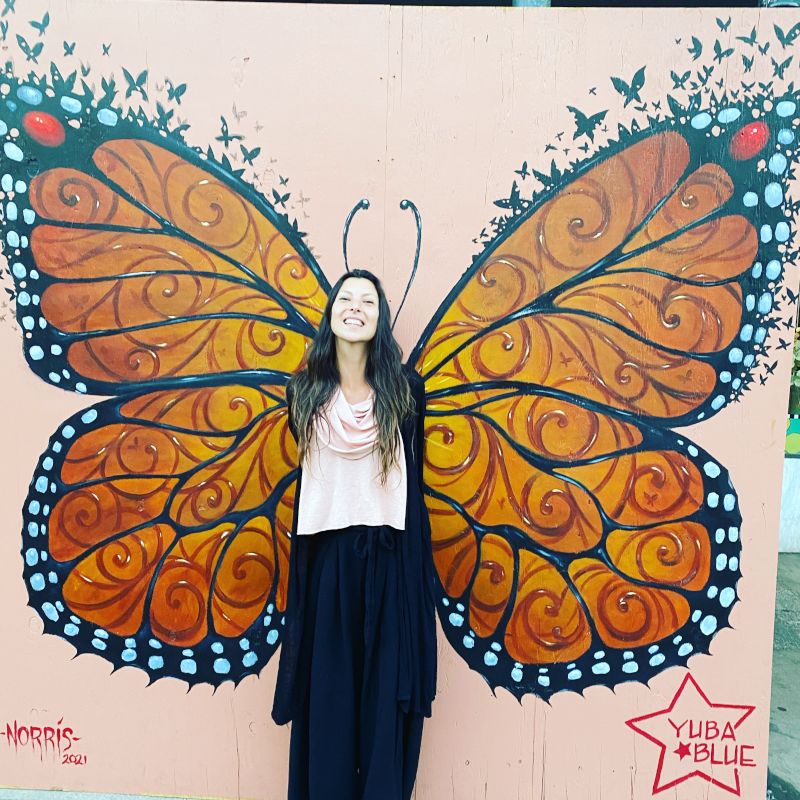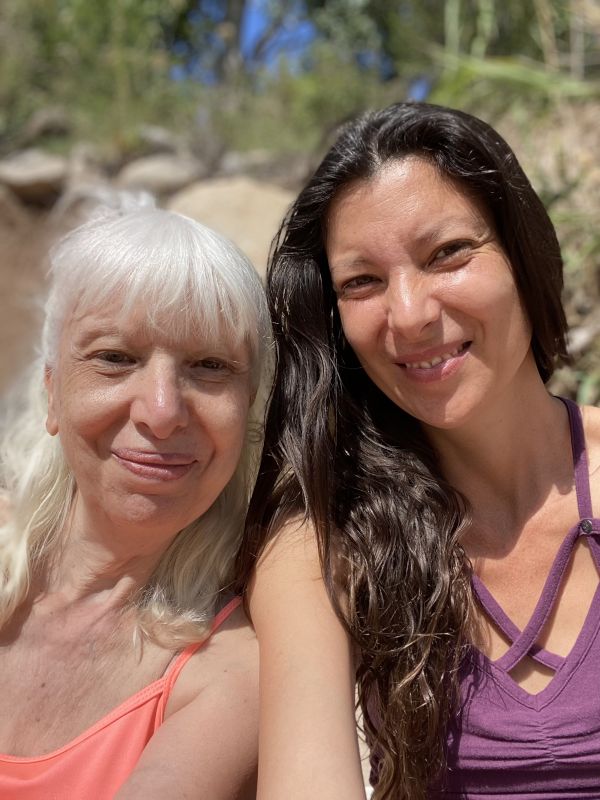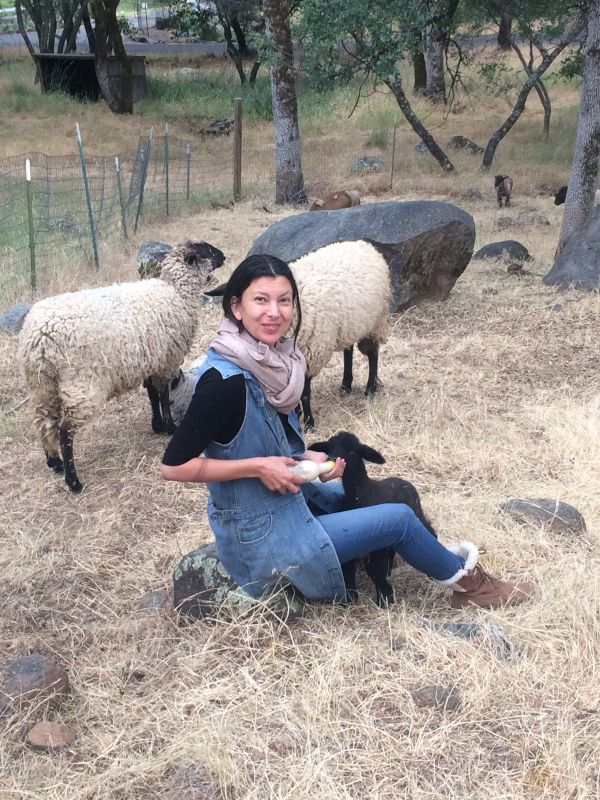 ×
1 / 12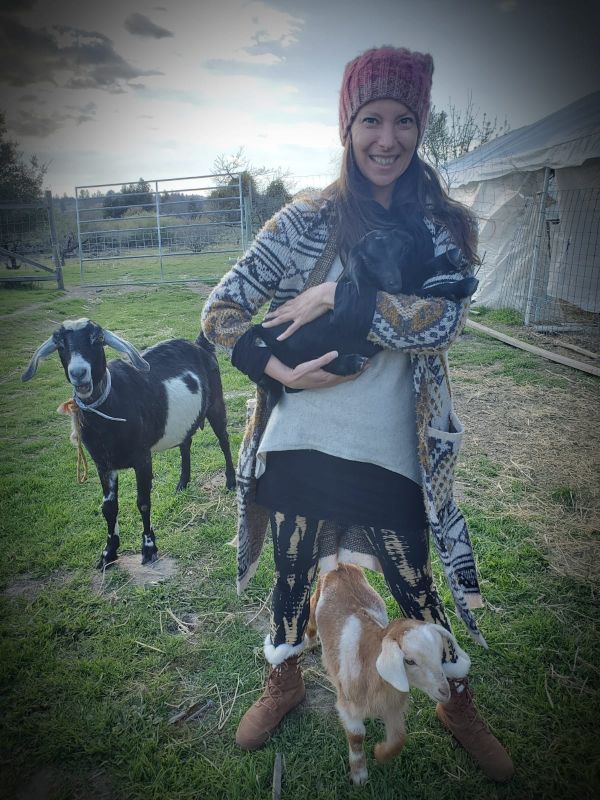 2 / 12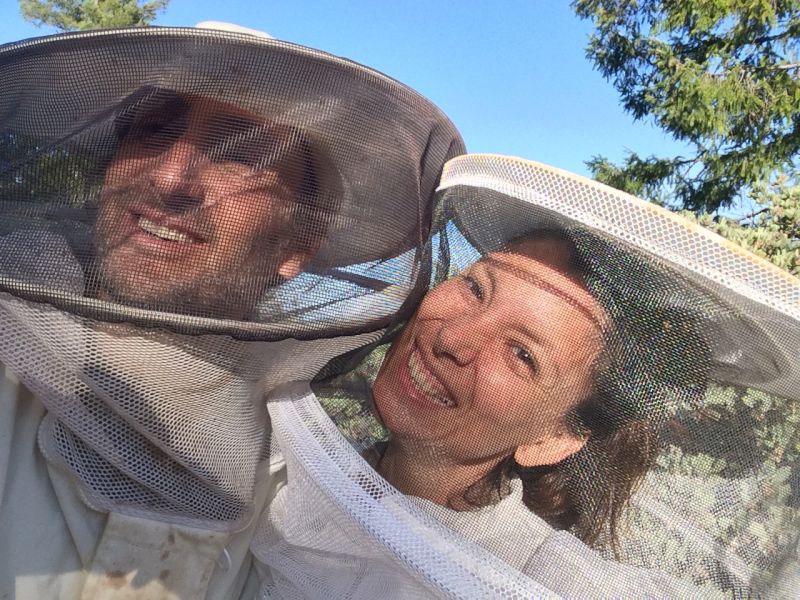 3 / 12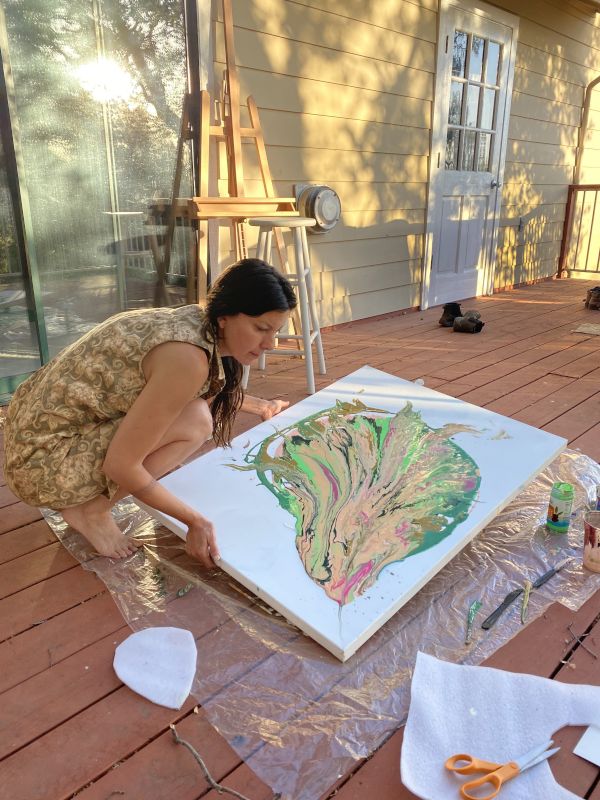 4 / 12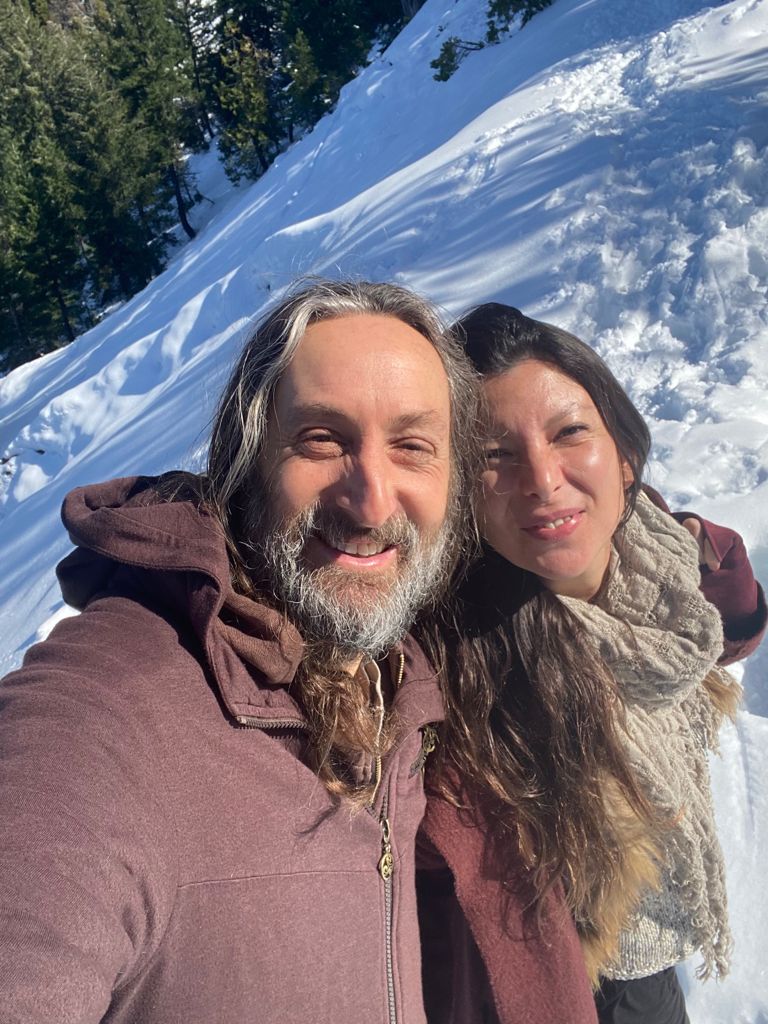 5 / 12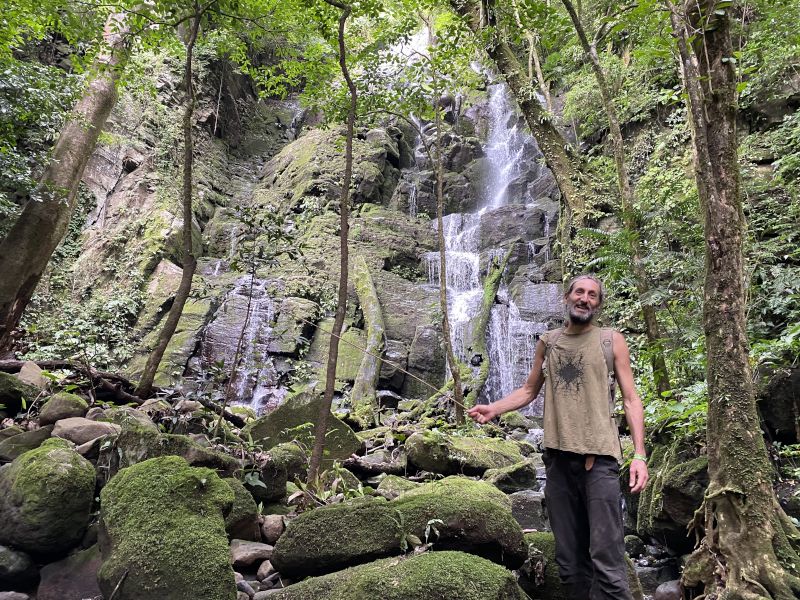 6 / 12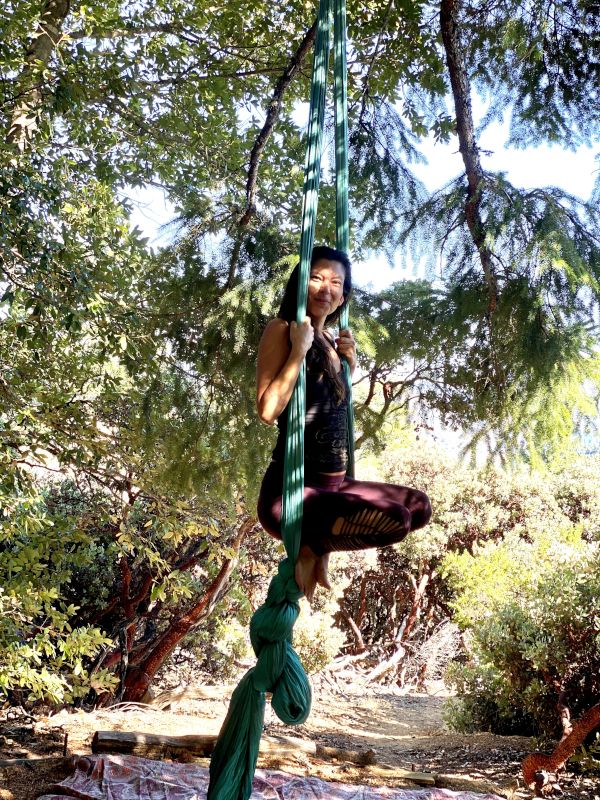 7 / 12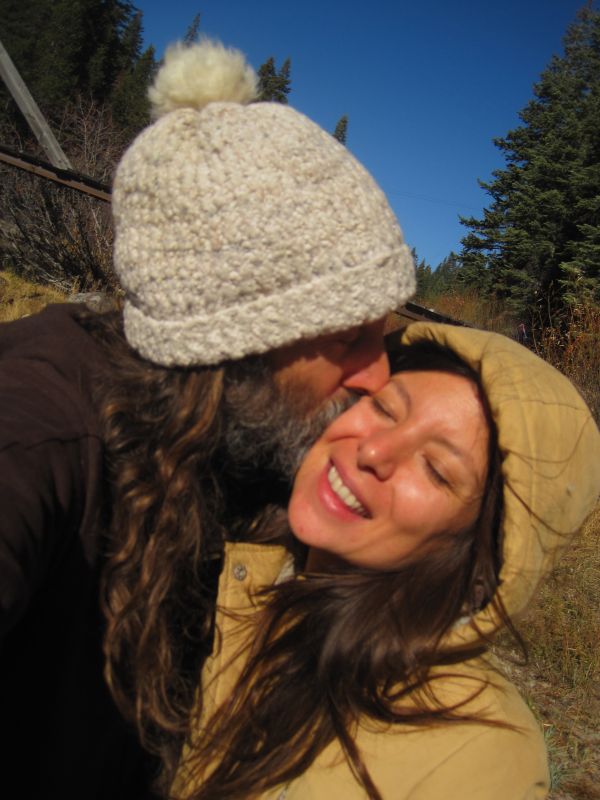 8 / 12
9 / 12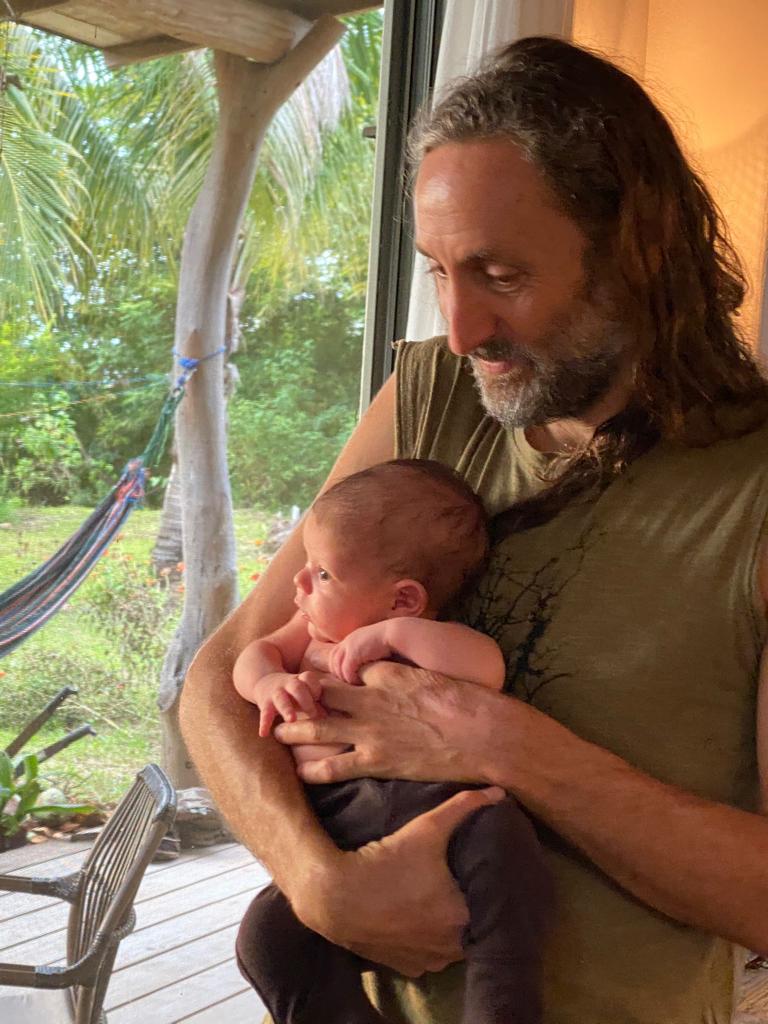 10 / 12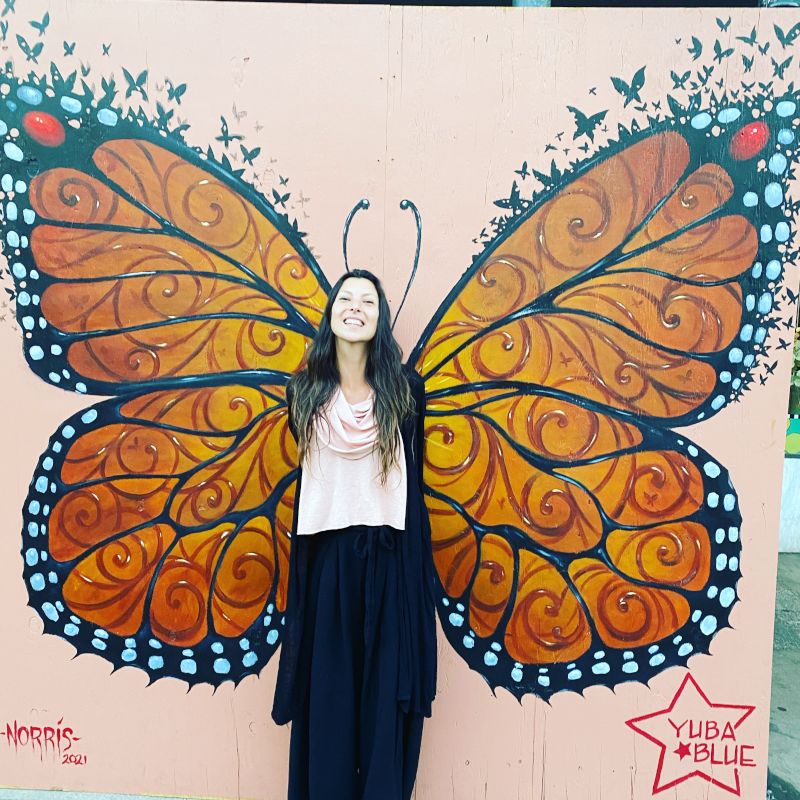 11 / 12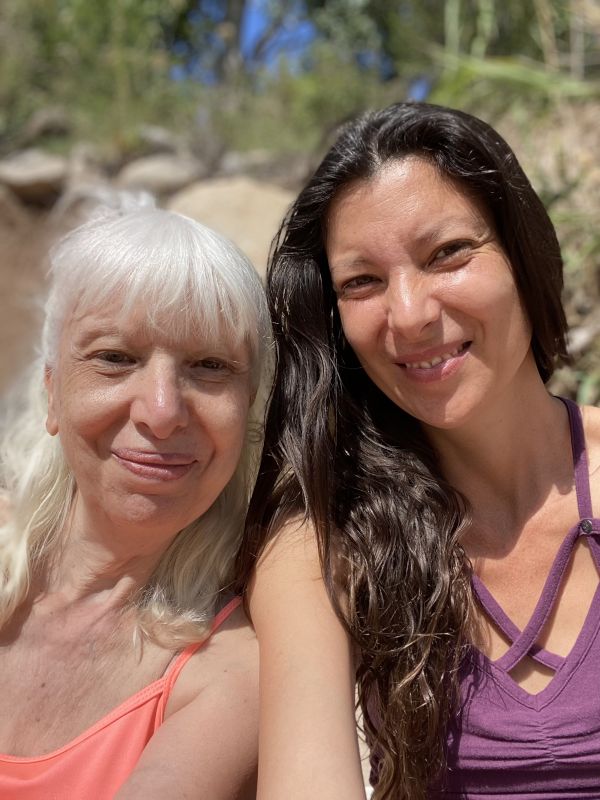 12 / 12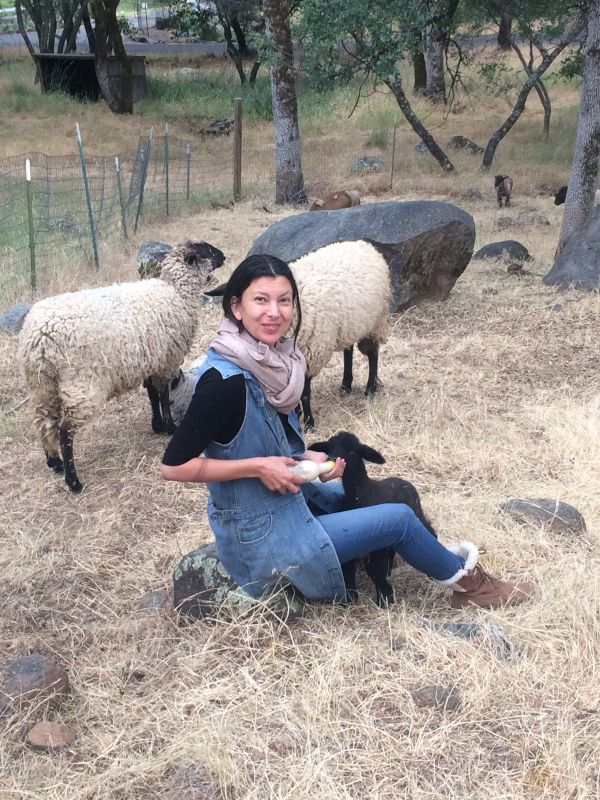 ❮
❯
Our House and Neighborhood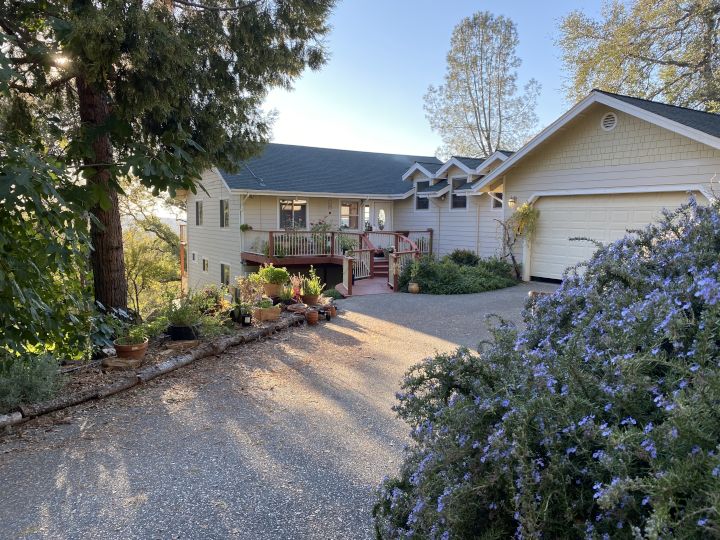 Our house is in California, on a six acres of land with lots of deer and many other wildlife around, coexisting with our sheep, our bees and their delicious honey, and our cat. The house has four bedrooms and three bathrooms. We love dancing and doing yoga in our living room. The light in the house is amazing because of all the windows, overlooking sunset in the valley. There is also a separate guest house for our family to stay longer periods when they visit. Our home is very spacious with many flowers and plants all around. We also have two large veggie gardens and fruit trees.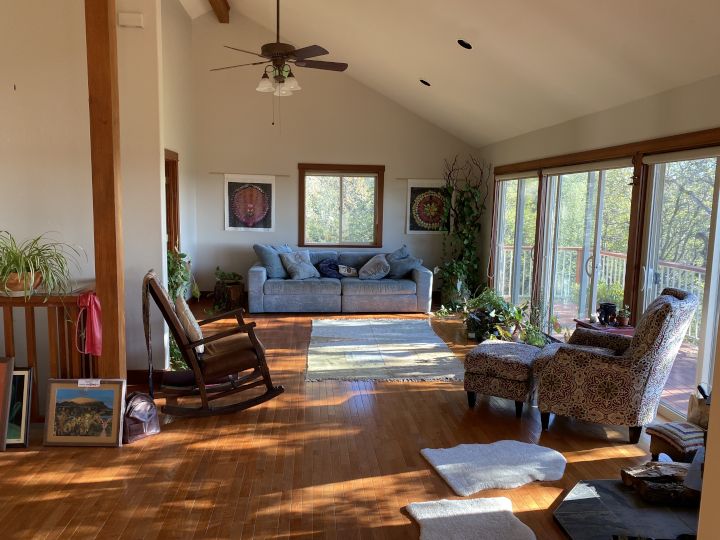 The town closeby is very colorful and vibrant. There are many great schools around which attract many families to the area, so there are plenty of activities for children. There are many parks in town and natural reserves and rivers very close where families go for hiking, picnicking or simply for a fun day out. Many of our friends' children are already looking forward to meeting this child and share great moments together.
There are many events around: a dance in the park in summer, many animal fairs, and also farmers markets every weekend where people gather to exchange homegrown goods and is also a great meeting point to socialize. There's also a sports club with a swimming pool and the lake to swim and practice water sports. Halloween and Christmas are also very present in town when they arrive.
Our Extended Families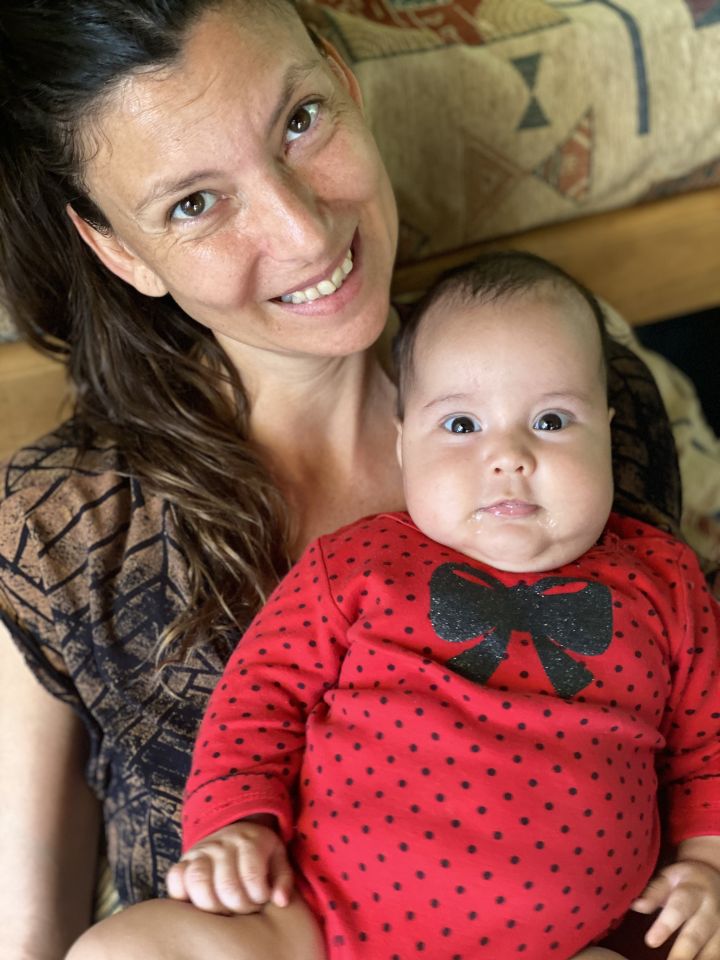 Since we both come from different backgrounds, our family is very rich in diversity of languages, traditions, music and food, We all enjoy diversity and discovering new traditions. This child will be showered with love from all over the world and our families are extremely happy to receive them.
Kiki is Maiara's niece and goddaughter. She's almost 10 months old and she's starting to walk. When Maiara went to Argentina to meet her, they fell in love with each other immediately. Maiara and her sister video call or speak almost daily, and Kiki looks for Maiara just by hearing her voice on the phone. Soon they will come to visit us.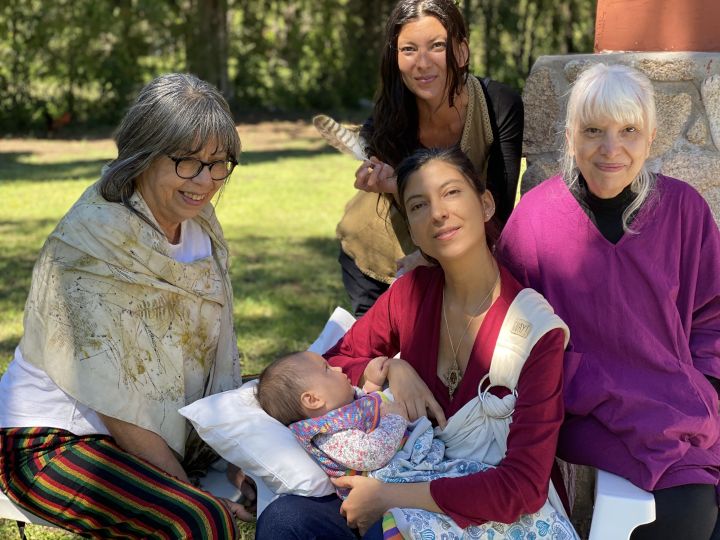 Anka's family like to have Shabbat dinners, a Jewish dinner party with special meals, candles and songs. Maiara's family like gathering for Christmas Eve and New Year's Eve and have especial meals with music to wait for midnight and receive gifts for Christmas or dance and celebrate the New Year. We both love celebrating any of these when they are around and also with friends who live close by.
When we meet with family we like to have meals or gather around the fire to sing songs and share memories together. We also like to take them to the river to hike or kayak and show them around. Every time we have our family around is really special because they don't live closeby, so we all share the best possible time we can.
From Us to You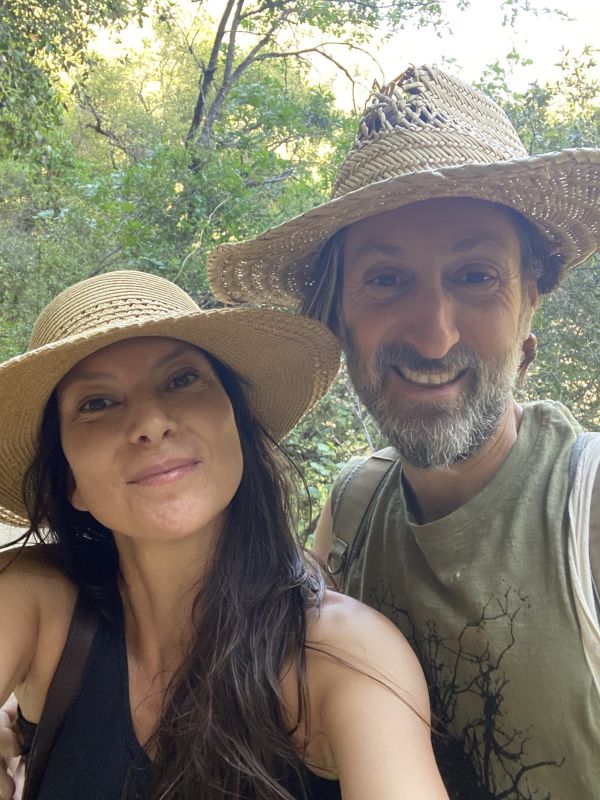 Thank you for reading our letter and for your courage to be in this process with us. We feel really humble and tender to be writing to you.
This process has been one of the deepest moments of our lives. After losing two pregnancies and feeling completely hopeless, we finally realized that what we want the most is to be a family together. We love each other and have walked together with understanding and respect for eight years now. We are already a family, we are just waiting for this child to join us.
We met traveling in Costa Rica and after some months of traveling apart, we decided we wanted to be with each other. We've spent eight years exploring life, learning from each other and getting ready for this moment.
Our hearts and our home are ready to receive this child. We are a strong couple with a lot of willingness to learn and to enjoy life with its ups and downs. We are blessed with a life full of adventures in the world, with a family that travels and likes exploring with us, and with many friends from different countries and cultures who like to gather with us and exchange life experiences. And we don't believe in coincidences, we believe that everything happens for a reason: we might have been preparing for your child to come to our family a long time before we even knew we would choose adoption. The paths of life connect and create beauty however they can. Life is a gift, growing and sheltering life is a gift, and the fact that we have the possibility to adopt and that you are choosing to give life to the world is a gift in common that we share.
We believe that life brings us together way before we are born, you and us have been connected for a long time to mother this child in the way we can. We feel you. We feel not only your courage, but also your doubts and fears, that may be different from ours, but in a way quite similar in essence we're sure. We are eternally grateful for this child you are carrying. We thank you for considering us as potential parents for your child and we will do absolutely everything that we can to honor you as a birth mother and as a woman by loving this child with our whole lives and respecting you, his/her birth family and his/her roots forever.
We will be honored to write letters and emails to you and send you photos of this child as they grow, so you can see they are cared for and protected.
We don't know what life will bring in the coming years, but we have the only certainty that we want to make whatever we can to honor and enjoy life with this child. We want to share all the love and gratitude that live in our hearts and make it grow very big.
Life is a mystery worth discovering little by little. We would love for this child to discover gardening, the importance of growing our own food, living in a respectful way with the earth we walk upon, enjoying different cultures, as well as playing while learning languages, music, dancing, all of this with community in a loving and nurturing environment.
Blessings to your life,
Anka & Maiara
Favorites
Actor
Bradley Cooper
Bradley Cooper
Actress
Jennifer Lawrence
Julia Roberts
Author
J.R.R. Tolkin
Nicole Apelian
Book
Lord of the rings
The Lost Book of Herbal Medicine
Candy Bar
Chocolate
Raw Chocolate
Cartoon
The Simpsons
Howl's Moving Castle
Childhood Memory
Gardening with my dad in our back yard
Going to the mountains with my cousins and my sister and playing in the snow till we were soaking wet.
Childhood Toy
Snoopy doll
Frutillitas D0ll (Strawberry Shortcakes)
Children's Book
winnie the poo
Los recreos del pequeno Nicolas, by Jean-Jacques Sempa
City
Barcelona ( Spain )
Wellington, New Zealand
Classic Movie
The Matrix
Labyrinth
Day of Week
Saturday
Saturday
Dessert
Tiramisu
Alfajores with Dulce de Leche
Disney Movie
Pirates the Caribbean
Aladdin
Dream Car
Toyota tacoma
The one I have
Dream Job
Permaculture farmer/natural home builder
Farmer
Dream Vacation
Road trip in Alaska
Iceland
Family Activity
Hiking together
Hiking
Flower / Plant
Morning glory /Corn plant
Succulents
Form of Exercise
Hiking, yoga
Yoga, Hiking, Kayaking in Summer
Fruit
Papaya
Strawberries with Banana
Hobby
Woodworking
Acrylic Painting, Sewing, Hiking, Yoga, Dancing
Holiday
Spending Time together with my beloved in Costa Rica
Costa Rica
Holiday Song
Sao Joao xango menino
Uma gota do mar, Trio Esperanca
Holiday Tradition
Exploring new places and going on little adventures together
Discover new beautiful places even if we have been there before.
Ice Cream
Pistachio
Cherry, with real cherries
Junk Food
Frapechino with whip cream
French Fries
Leisure Activity
Gardening
Hiking and finding a spot to contemplate nature in silence.
Magazine
National Geographic
I buy recipe magazines but I sneak peak at all the others when im in the supermarket line :)
Memory with a Child
Walking and holding my good friends first born child through a market in peru and being amazed by life's creation in the form o this beautiful baby in my arms
I was teaching a sewing lesson for the pre kindergarten and this beautiful 3 year old asked me help with threading her needle. when I was going to show her what to do next, she looked at me and said "Thank you, I already know" and she started sewing. It r
Memory with Spouse
Dancing together under the moon
This past weekend we went on a short vacation to Lake Tahoe. I felt we connected deeper maybe because of the process we are in with Adoption and we discovered so many beautiful spots so close to our home. It was a very important time that will stay with m
Movie
Pirates of the Caribbean
Pirates of the Caribbean
Movie Munchie
Popcorn
Pop corn or Flan or carrot cake
Movie Quote
'THE world world is about you , you can fence yourselves in , but you cannot forever fence it out '' GILDOR , LORD OF THE RINGS
"You have to let it all go, Neo: Fear, doubt, and disbelief. Free your mind", Morpheus. The Matrix
Movie Type
Adventure
Comedy, Fantasy and Sci fy
Musical Group
Pearl Jam
Soda Stereo, from Argentina
Nursery Rhyme
Twinkle Twinkle Little Star
Incy Winsy Arana ( Itsy Bitsy Spider )
Olympic Event
Soccer world cup
Acrobatic Gymnastics, Figure Skating
Personal Hero
My cousin ELAD
Jack Sparrow
Play
The Muppet Show
The Importance of being Earnest, William Shakespeare
Poet
YEHONATAN GEFEN
Jorge Luis Borges, William Shakespare
Quality about my Spouse
Playful, kind, compassionate , innocent
Loving, Protective, Caring, Pro Active.
Quote
Plan Kindness and Gather Love.
Restaurant
Thai food and Vietnamese food
Twelve 28 in Penn Valley
Sandwich
Shawarma in pita
Sourdough Bread with Chipotle Mayo, Avocado, Fried Egg, Roasted Egg plant and Peppers, Kimchi, Pickles and Sprouts.
Scripture
I dont read the bible in my adult life , only earlier when I was a boy
I used to read the Bible when I was Pre teen. Now I haven't in a long time but I found this and I loved it: I have told you these things, so that in me you may have peace. In this world you will have trouble. But take heart! I have overcome the world.
Shopping Store
All nursery's for plants
Briarpatch Coop, Farmer s Markets, sometimes SPD
Song
There are so many and they always change , its impossible to choose one ..
Saudacao as Deusas, Melissas
Sport to Play
Skateboarding
Beach Volleyball
Sport to Watch
Soccer, tough I seldom watch it
Figure Skating, soccer world cup, tennis
Sports Star
Serena Williams
Sports Team
Los Pumas, Rugby team
Subject in School
Biology
Biology, Geometry
Superhero
Neo from the Matrix
Jack Sparrow
Thing to Cook
Asian style stir fry and any food that involves pumpkins
Quiche, Shepards pie, Soups, Empanadas, Canelonni, Tacos, Stir Fries, Chicken with Rice, Stuffed Peppers, Veggies in the oven with Tahini and Salad, Slow-cooked Lamb with veggies, Tortilla Espanola
Time of Day
Dawn and early morning , I love the quietness and stillness of this time of day
Sunset
Tradition
Cultivating an open mind to invitations to Interfaith events, such as Shabbat Dinners, Christmas Gatherings, Native American Pow Wow, Summer Solstice, Winter Equinox.
Cultivating an open mind to invitations to Interfaith events, such as Shabbat Dinners, Christmas Gatherings, Native American Pow Wow, Summer Solstice, Winter Equinox.
TV Show Character
Ross from Friends
Phoebe
Type of Music
World music, Brazilian music and rock music
World Music
Vacation Spot
Costa Rica
the Ocean in Costa Rica or California and the Mountains of Argentina or California
Video Game
Mario Bros and Pac Man, im not updated with this :)
Get in Touch
Provide more information, so American Adoptions can connect you with this family.
---