1-800-ADOPTION
Thank you for viewing our profile
If you would like to learn more about us, please call 1-800-ADOPTION (2367846), fill out the form at the bottom of our on-line profile page, or email us at bp_information@americanadoptions.com.
To revisit our on-line profile page and view our profile video at American Adoptions, simply use your mobile phone to scan the QR code on the right. We are looking forward to hearing from you!
Alex & Garth
However you arrived at this moment, and wherever you go from here, we feel so thankful and humbled that you've taken the time to review our profile and consider us as adoptive parents. We look forward to getting to know you better! We hope that our profile showcases the love, joy, and life we hope to share with a child. Thank you for considering us to be a part of your story.
About Us
Job
Physician Assistant, Teaching Associate
Talent Acquisition Specialist
Education
Master's Degree in Physician Assistant Studies
Master's Degree in Human Resources
Relationship
Legally Married
Our Family Dream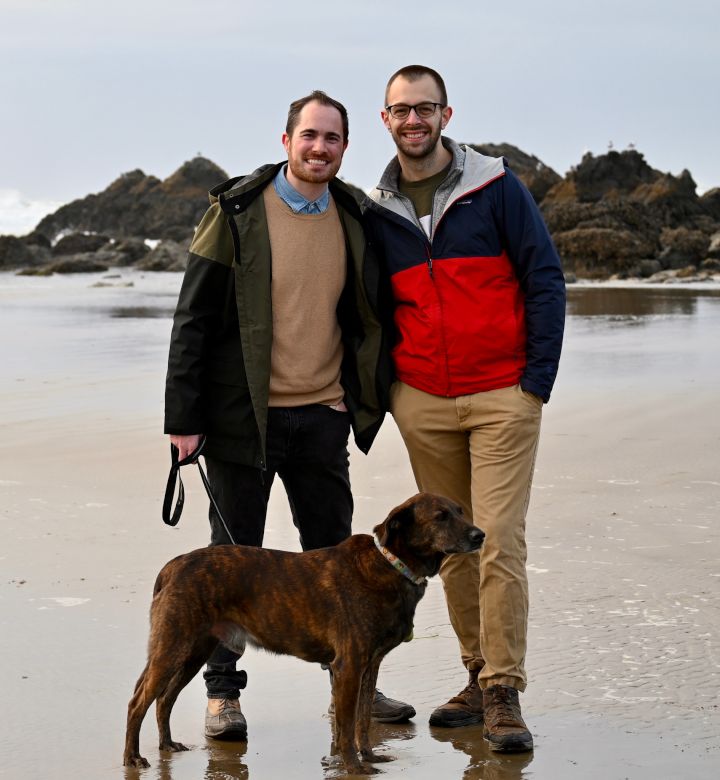 Every parent has hopes and dreams for their children, and we're no exception. However, our dreams may differ from others. We do not want to push a child into playing piano at Carnegie Hall by the age of five, attend an Ivy League school, be a future Olympic gymnast, millionaire, or the CEO of a mega corporation. Instead, we recognize that every child comes with their own personality, hopes, wishes, and dreams to pursue someday. While achievement is to be celebrated, we feel the content of a person's character is what really matters.
As parents, our hope and dream for a future child would be for them to grow up in a home feeling accepted and loved. We intend to teach values like kindness, love, honesty, respect, hard work, and integrity. We believe who someone is as a person is more important than any job title. We intend to raise a child who will one day be independent, self-driven, contributing members of society in whatever form they see fit. Our dream is to enable a child to feel secure, explore their own interests and dreams, and for us to be a part of their journey in discovering a life of meaning and purpose.
Cultural Diversity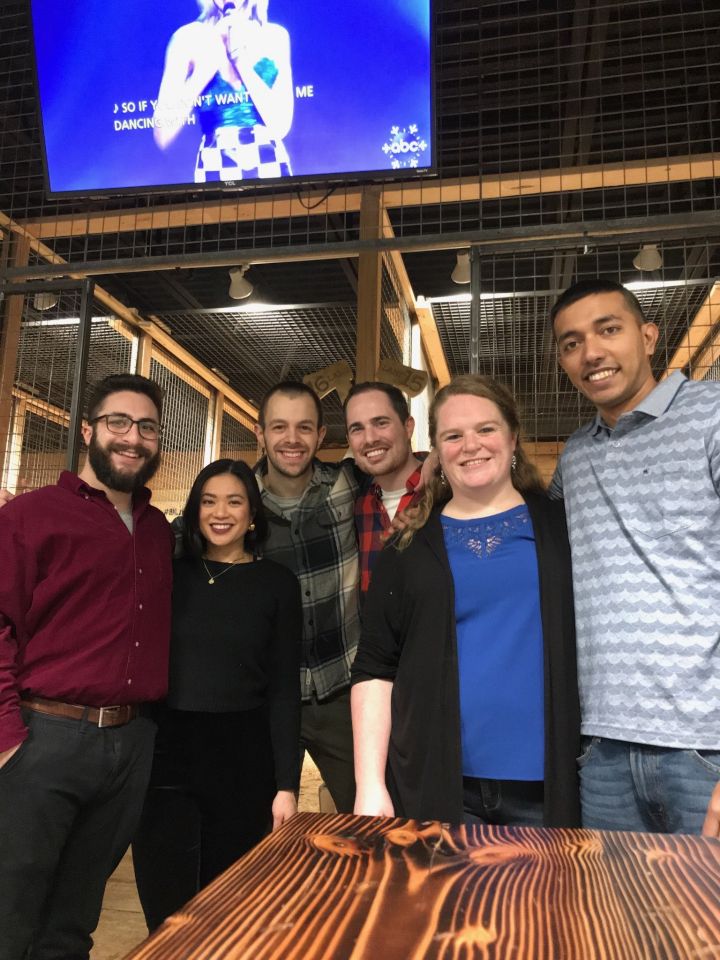 Cultural diversity, inclusion, and celebration is very important to us. As part of the LGBT+ community, we know the power of "chosen family."
Both of us are fortunate to have been exposed to many different cultures throughout our lives. While in school, Alex worked in Central America on humanitarian missions while Garth spent time teaching English in rural China. We both became fluent in Spanish through school and volunteering. Our local community is made up of folks from diverse social, ethnic, and cultural backgrounds.
We acknowledge that we walk through the world with certain privileges that inevitably create blindspots in our perspective, and we recognize that many BIPOC individuals and communities have endured/been shaped by experiences that are different from our own.
As a potential transracial family, we would make connection to our child's background and heritage a top priority. As such, we would deliberately plan to:

Continue learning, understanding, and celebrating our child's heritage as a family
Foster authentic relationships with BIPOC adults who can also serve as friends/mentors to our child
Ensure our child has access to friends, peers, and a community that look like and represents them
Actively seek events/media content/opportunities as a family that represent our child and help develop our family's cultural identity
We know we'll make mistakes at times, but humbly feel that we have the access, skills, connections, and community to support us and (most importantly) our child as a transracial family.
Qualities We Love, Admire and Respect in Each Other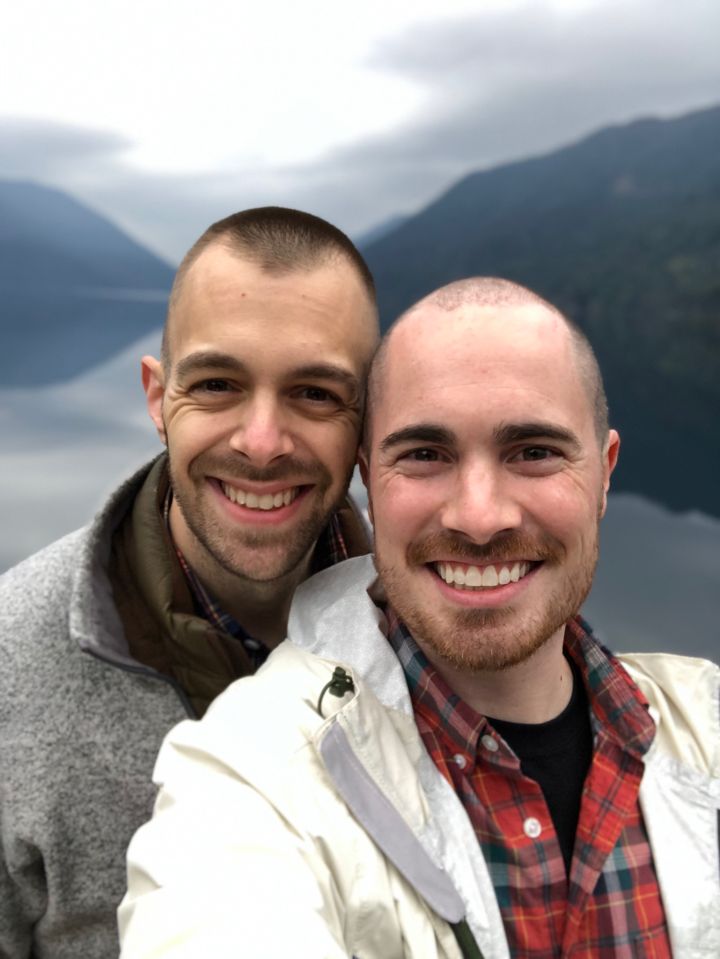 Garth About Alex: Alex is the most nurturing, intelligent, funny, and talented person I've ever met. He's my biggest supporter, best friend, and the wind beneath my wings. When I feel down or frustrated, he knows how to pick me right back up. Alex is always kind, warm, supportive, and knows how to make me laugh. I love that he never takes himself too seriously and lets his (proverbial) hair down. Silliness is one of our love languages, and happy dances are a regular part of life. I know he always has my back in every situation, and I feel like we're both extensions of each other. Through all the craziness of life, Alex has been my uncontested rock. I never feel "at home" without his presence.
Alex About Garth: Garth is kind, empathic, patient, and thoughtful. He has a way of intuiting what folks are thinking or feeling and is able to meet them where they are and make them feel validated. He doesn't take himself too seriously, and loves to laugh. He puts up with my antics and is my favorite co-conspirator. He loves adventure and takes me out of comfort zone in ways that make me grow and become a better person. I feel unbelievably lucking to have him in my life.
Photos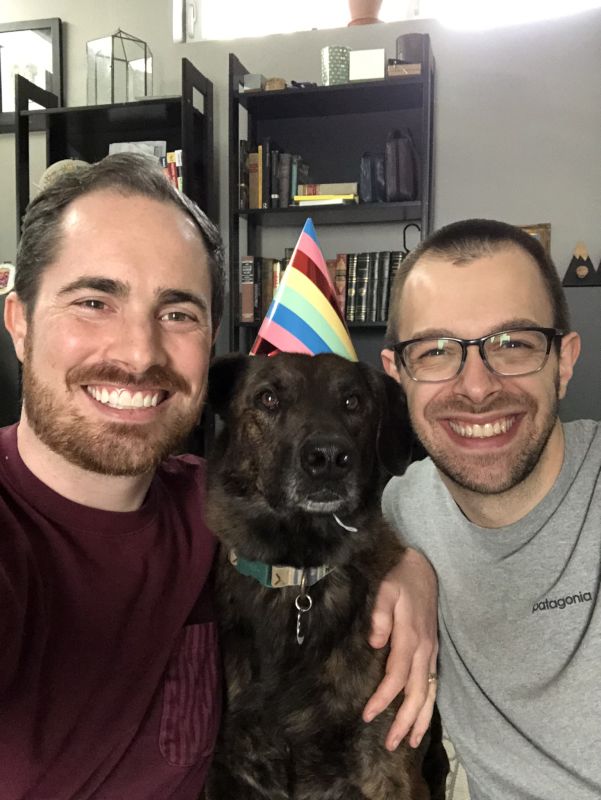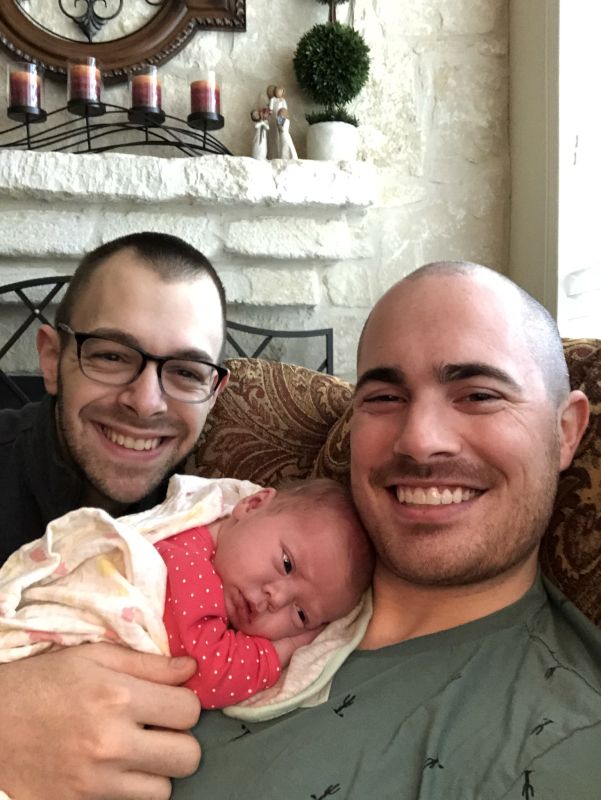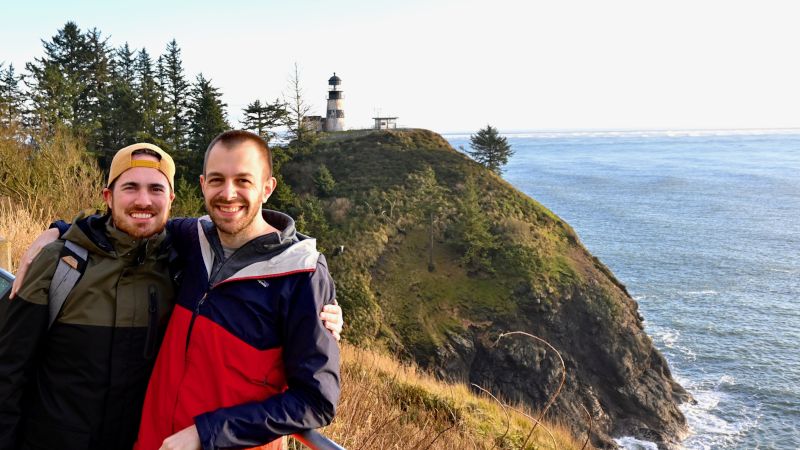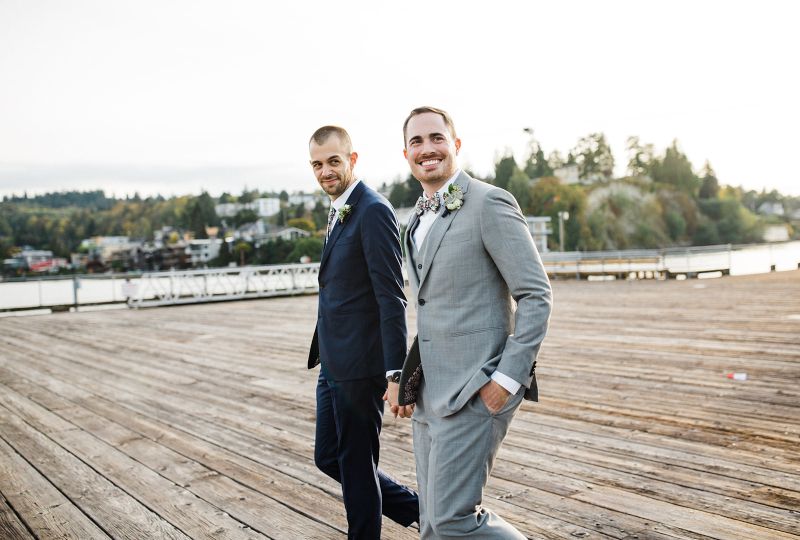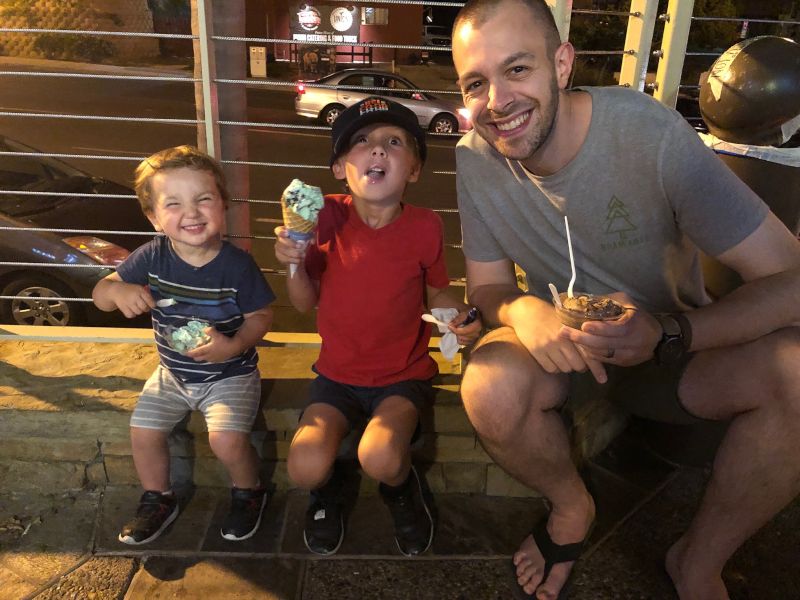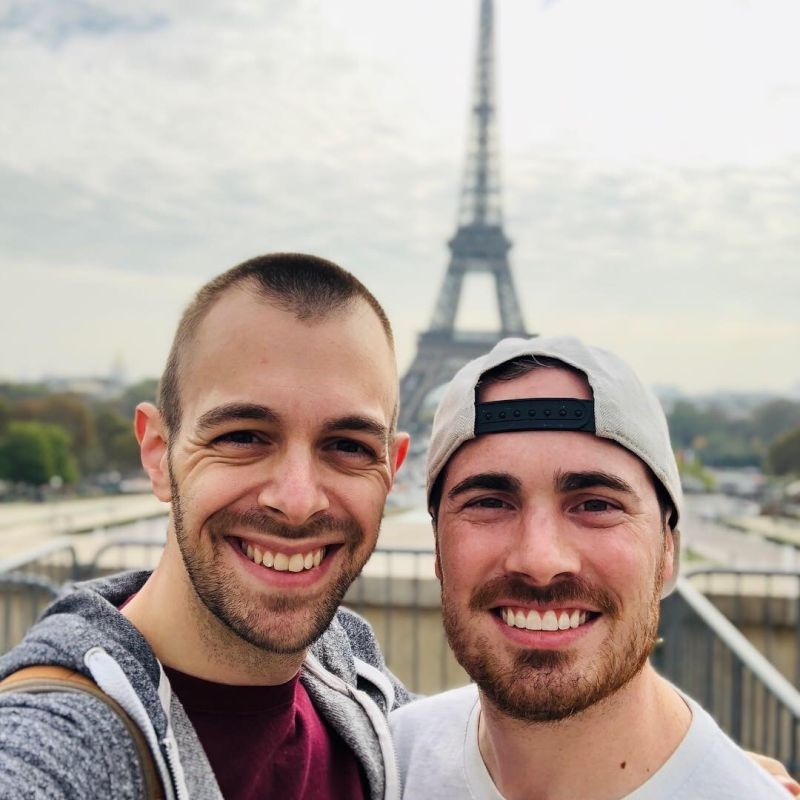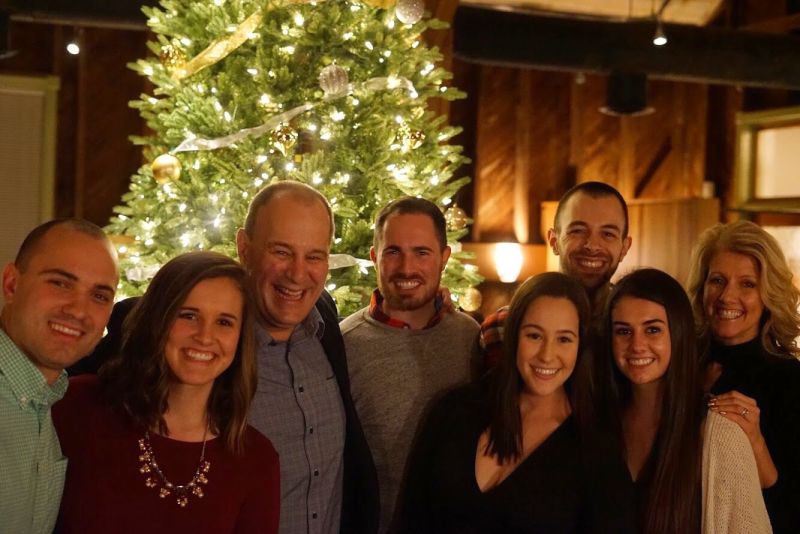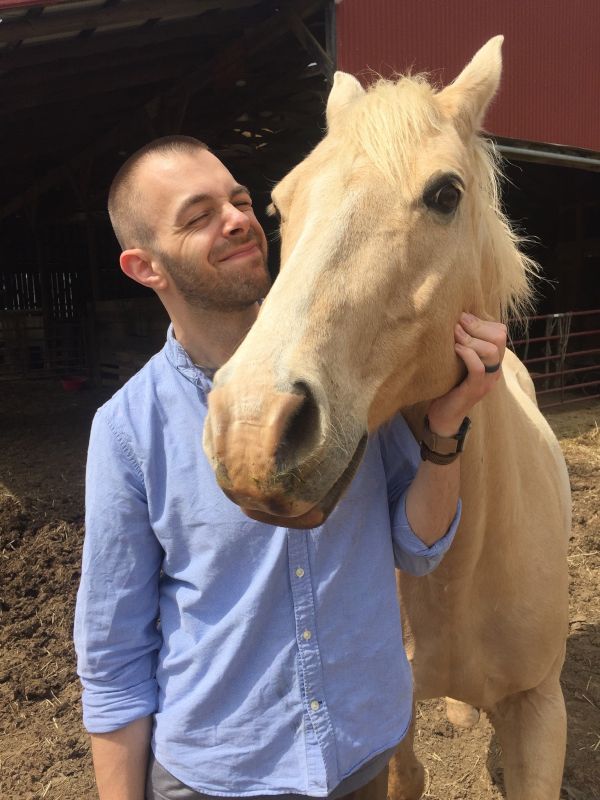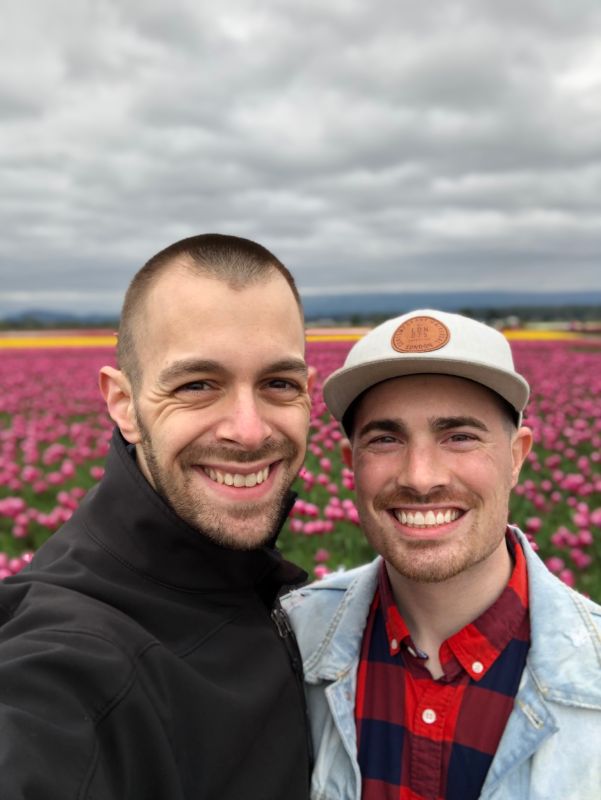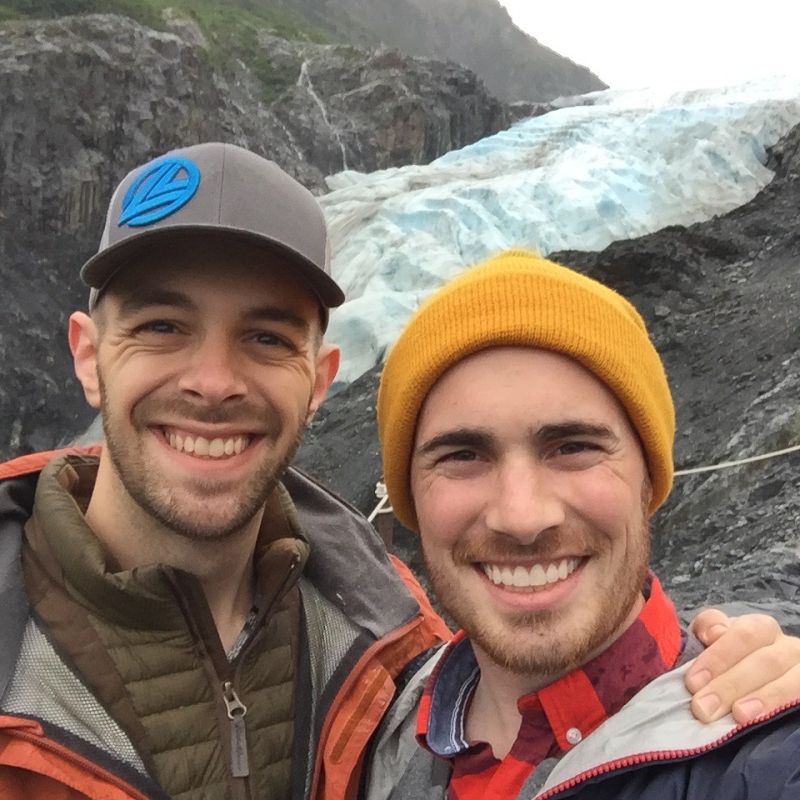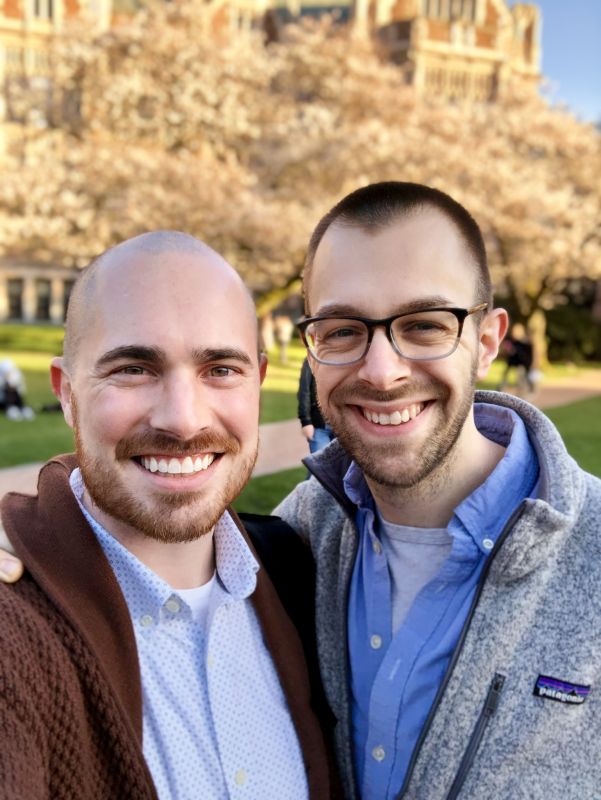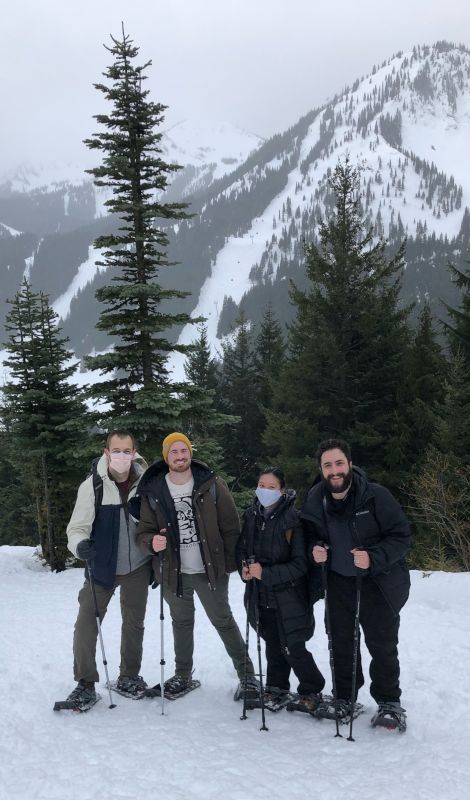 ×
1 / 12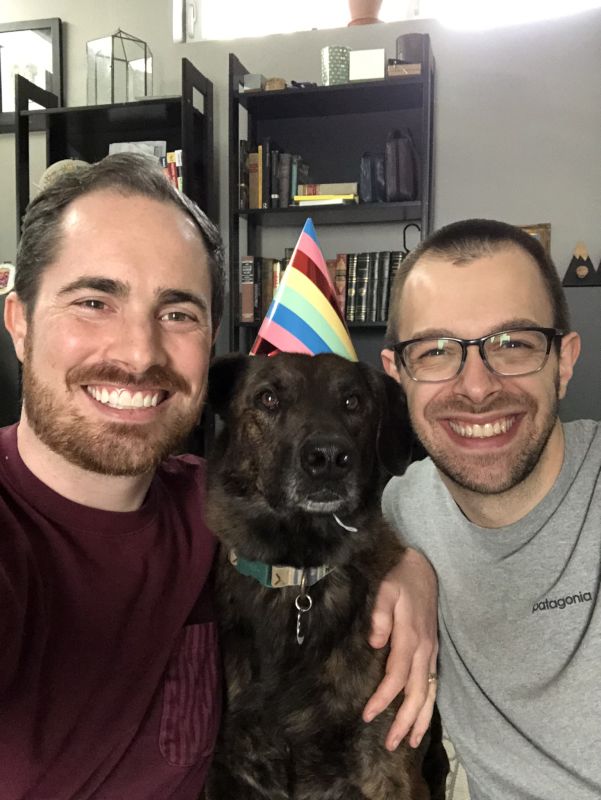 2 / 12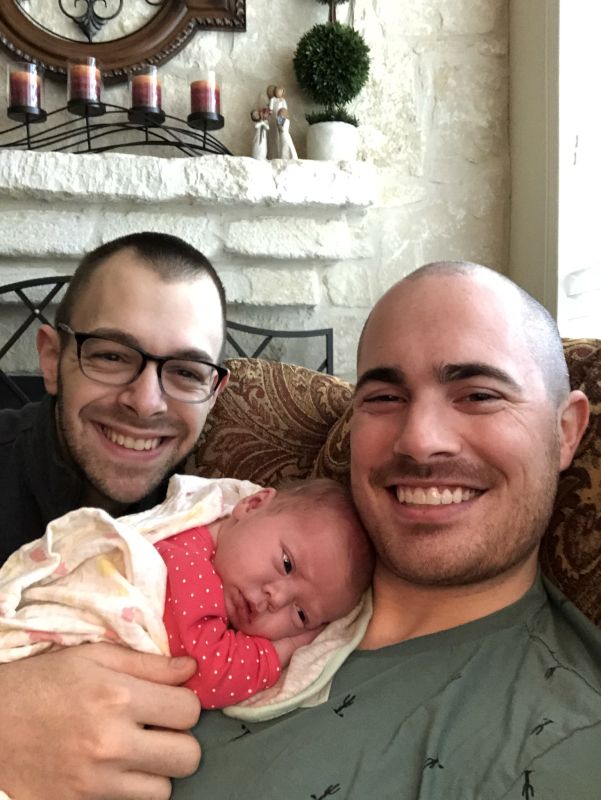 3 / 12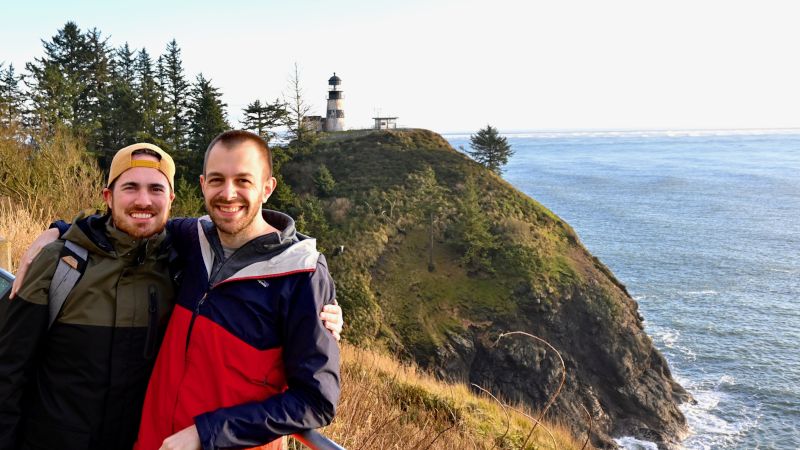 4 / 12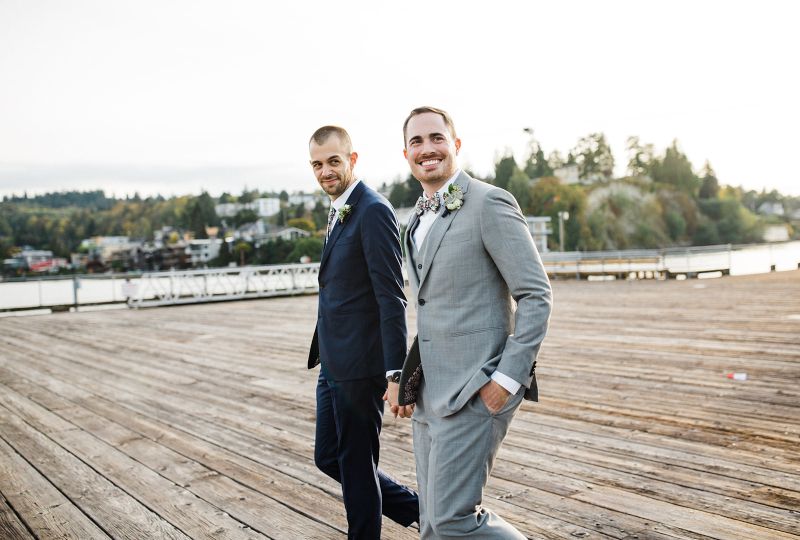 5 / 12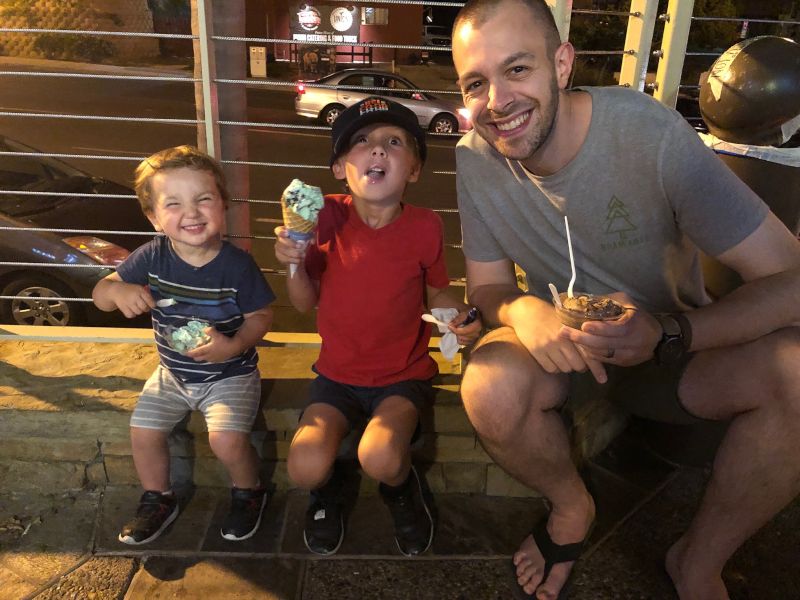 6 / 12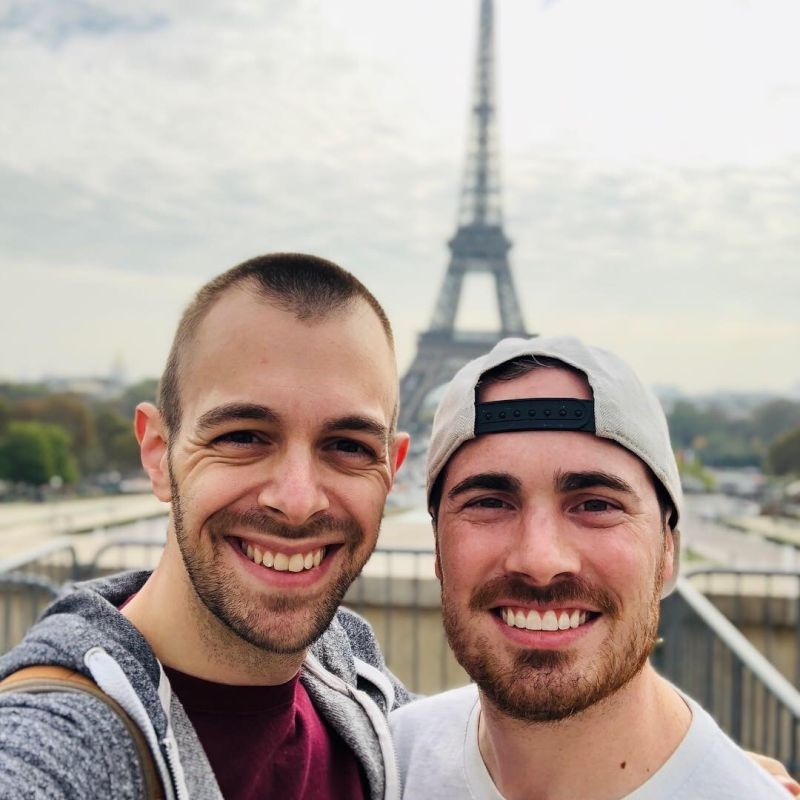 7 / 12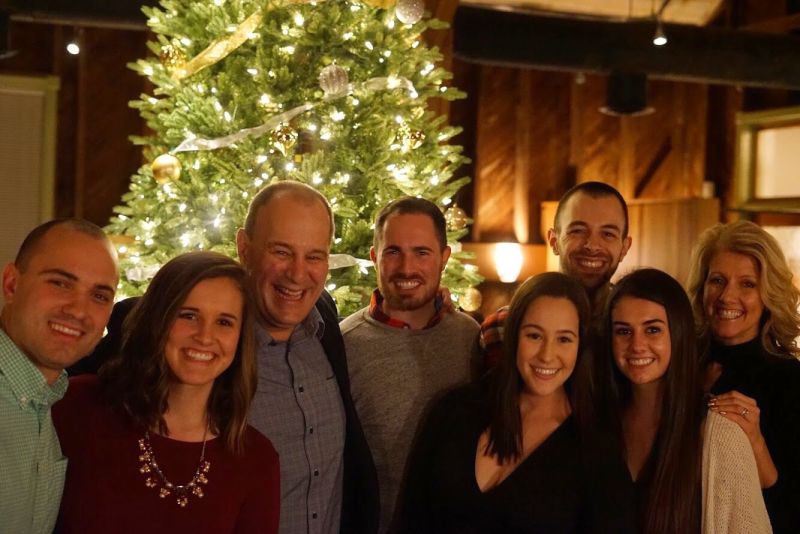 8 / 12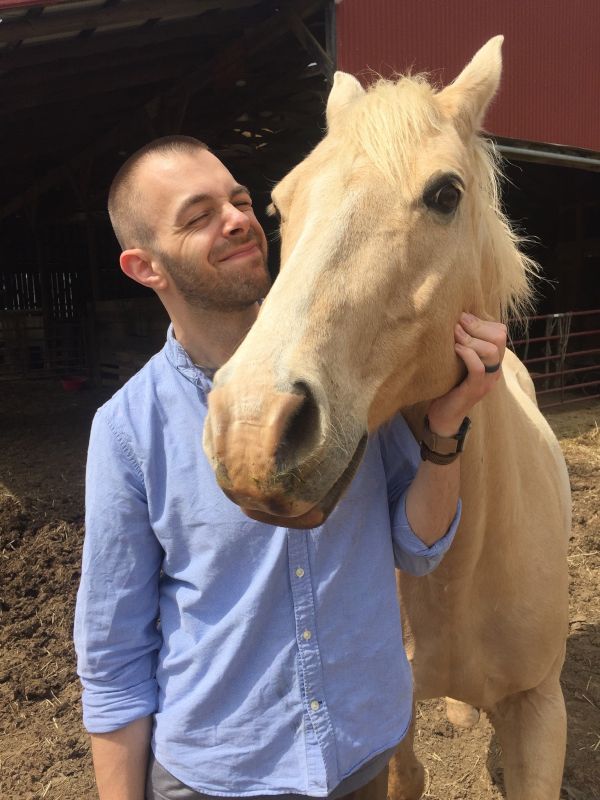 9 / 12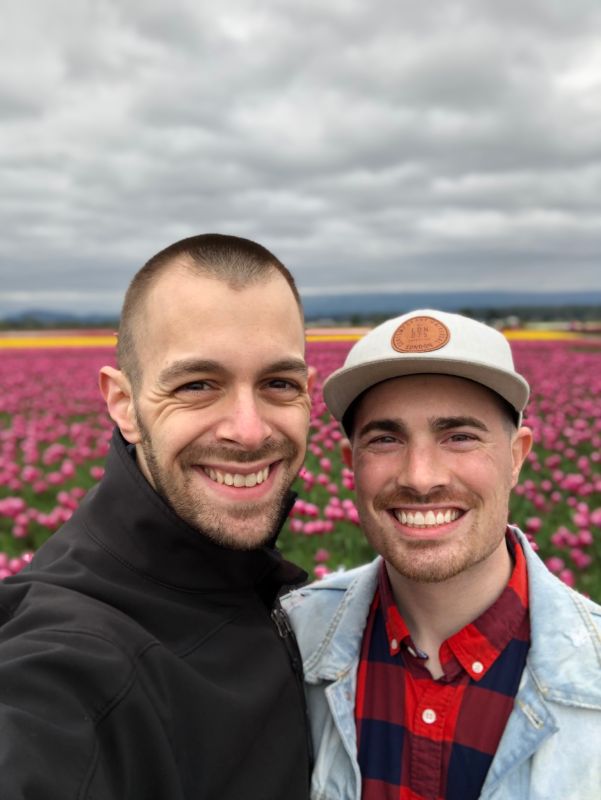 10 / 12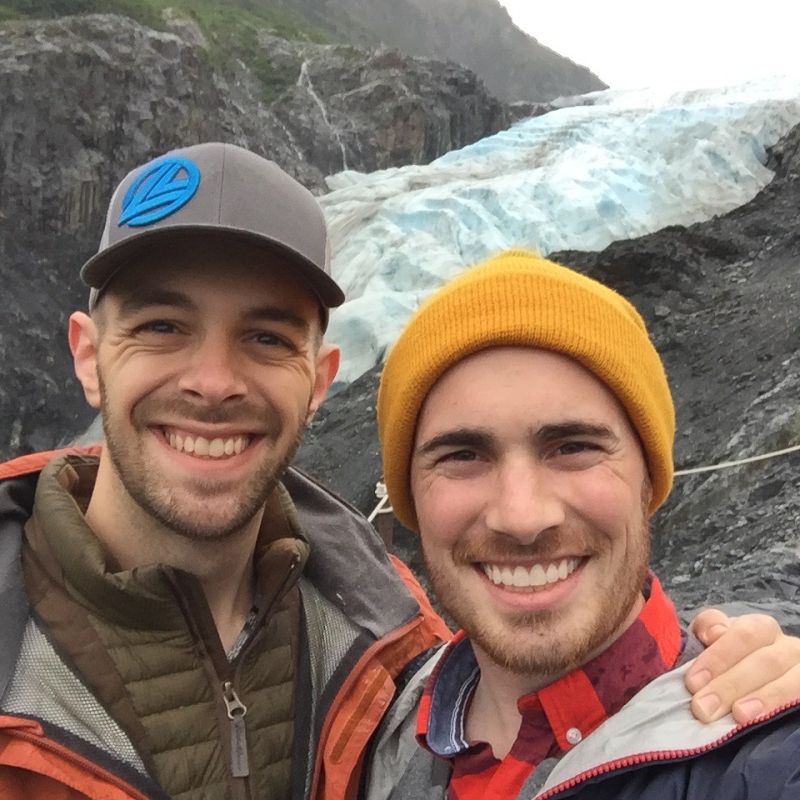 11 / 12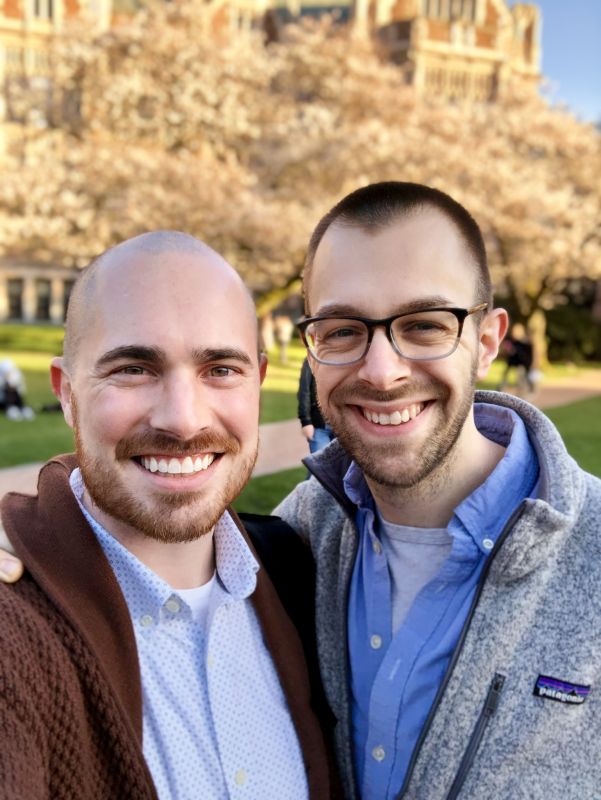 12 / 12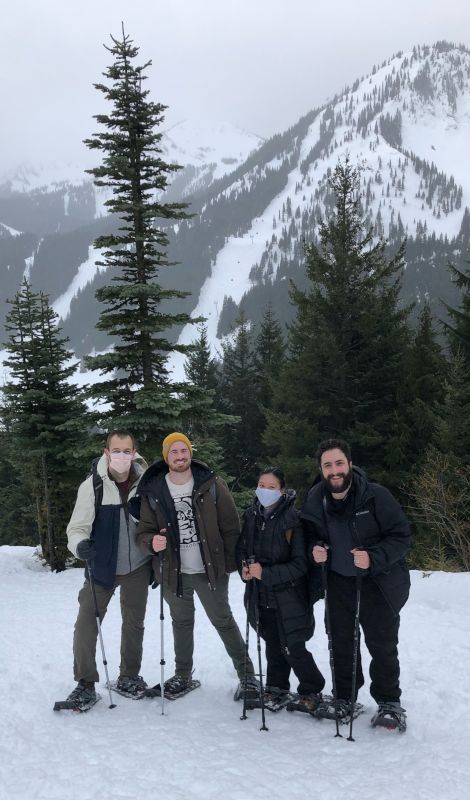 ❮
❯
Our House and Neighborhood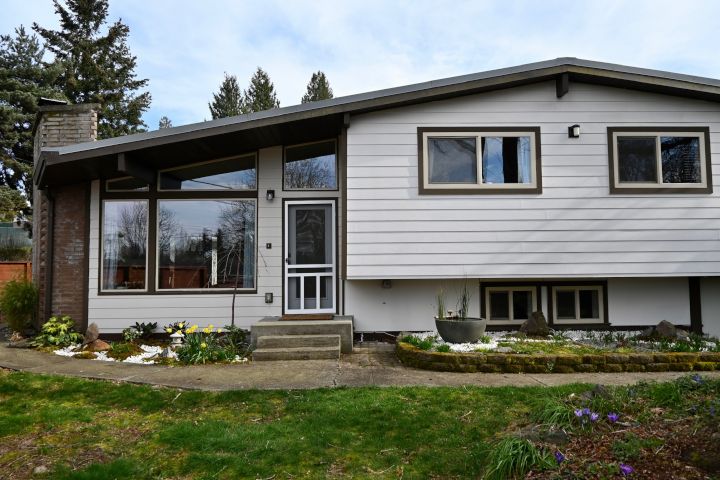 After years of saving, we bought a split-level house last summer in Washington State. We are in love with our home and community. Nestled on a forested hillside near a large PNW metropolitan area, we are surrounded by greenery, trees, mountains, beaches and water while enjoying a short commute to a thriving city scene. Our home is 1,600 square feet with three bedrooms, two bathrooms, and a fenced yard. Playing with our dog, gardening, and having friends over for bonfires are some of our favorite activities.
While looking for a home, we were attracted to our community for a number of reasons. First, we live in one of the most diverse communities in the PNW. Our community represents a wide range of nationalities, cultures, and racial backgrounds. There is every kind of restaurant, shop, art, cultural festivals, and parks imaginable within a short distance. Our favorite place to visit is the local Japanese Garden.
Our community also provides access to a number of activities both indoors and outdoors. We have everything from libraries, pools, and museums to outdoor activities like hiking trails, beaches, and places to see and enjoy wildlife. Our community is very well-rounded where opportunity and activities abound.
Our Extended Families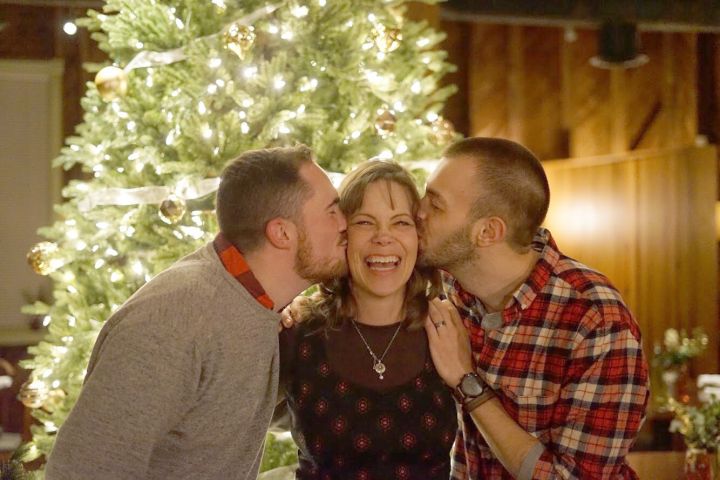 Family has always been really important to us and we both come from large families. Our families live out of state, but we enjoy facetiming and traveling to spend time with our parents, siblings, nieces, and nephews.
When we get together with Alex's family, we always have a good time. His dad and stepmom are the life of the party and have hearts of gold. We also love spending time with Alex's mom. She runs a historic hobby farm where we've ridden horses, shorn sheep, and tended to the chickens. Alex's biological sister is arguably the funniest person you've ever met with wit to match, and his stepsisters are outgoing and friendly.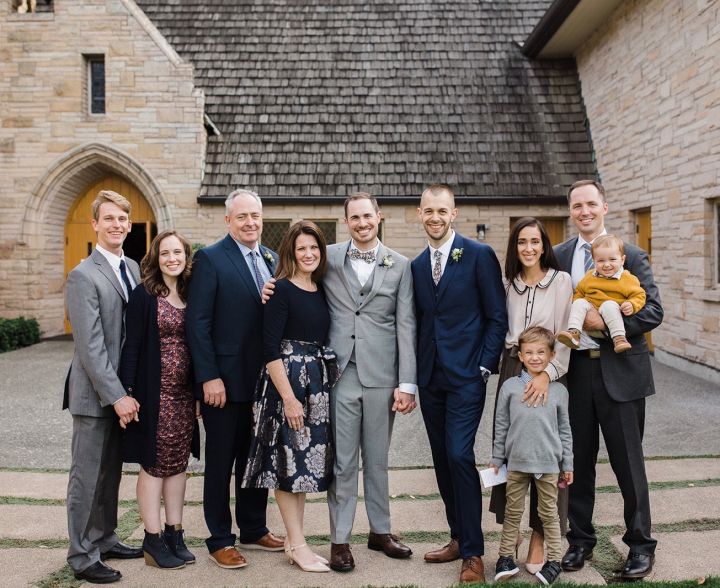 Garth grew up in a devout Christian household with his two older brothers and younger sister. His mom is very kind and a fantastic story-teller, and his dad works hard both professionally and as a volunteer in his religious community. When we get together with Garth's siblings, we love playing board games and chatting the night away. His in-laws feel like they've always been part of the family, and each of his nieces and nephews are adorable with big personalities for such tiny bodies.
All of our loved ones are thrilled for us to grow our family through adoption, and we've received a humbling amount of love and support.
From Us to You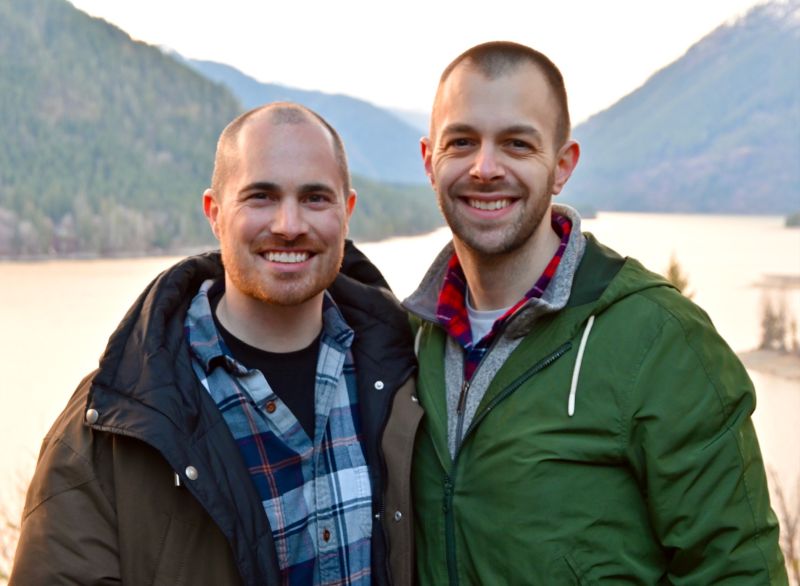 Whoever you are and whatever your journey has looked like leading up to this moment, we imagine it must have taken an incredible amount of courage and strength to be here. We hope you feel seen, heard, valued and supported. Please know that whatever decision you make, it will be the right one. We feel honored that you are reviewing our profile and considering us as potential adoptive parents. Thank you for taking the time to get to know us.
Our names are Alex and Garth and our story begins years before we met each other. As we both come from large families, we were both strongly drawn towards parenthood with the desire to have a family someday. The internet-dating stars aligned, and we met during the summer of 2015 and began dating long-distance. Garth was finishing up his undergrad degree in Utah, and Alex was wrapping up his medical training in Virginia.
We bonded over our mutual love of Tex-Mex food, shared knowledge of Spanish, similar backgrounds, and goofy senses of humor. We also felt drawn to each other because of our matching desire to have a family someday, however, we knew that as an LGBT couple, our journey to creating a family would look different than it did for our parents, siblings, and friends.
After countless bowls of guacamole, two cross-county moves, and a wedding, we've been together for six years (married for three of them). We've finished school, created a cozy home together, raised a pup named Timber, and have progressed in our careers. Alex works in a local clinic caring for patients of all ages and also teaches medical students. Garth works in Human Resources for a large Aviation company, but plans to make a temporary career change to meet our family's needs.
In recent years, we've felt the tug and desire for parenthood get stronger and stronger. We've been eagerly educating and preparing ourselves for adoption and feel like we've arrived at the right time to start this journey.
We're really excited for parenthood! As prospective parents, we're committed to providing a loving, happy, and secure home. We deeply believe that the core quality of one's character is much more important than someone's background, what they do for a living, or where they're from. Our approach to parenthood is led by our family's values of love, honesty, empathy, curiosity, courage, intentionality, kindness, gratitude, connectedness, patience, humility, balance, and creativity. Although we are imperfect people, we hope to exemplify these values in our home and raise a child who shares our love of laughter and fun, exploration, and nature. We're excited to share our lives and experiences with you via email, pictures, phones calls, texts, and even visits (with respect to your preferences and comfort level).
We look forward to getting to know you, virtually or in person, on your terms and in your own time. We know this is a big decision and want you to feel empowered and supported to make the decision you feel is right. We greatly appreciate your time and consideration.
Best,
Alex & Garth
Favorites
Actor
Hugh Laurie
Hugh Jackman
Actress
Tilda Swinton
Viola Davis
Author
Mary Roach
Brene Brown
Book
The Secret Life of Bees
Man's Search for Meaning
Candy Bar
Hershey's Dark Chocolate
Twix
Cartoon
Avatar the Last Airbender
Adventure Time
Childhood Memory
Fishing with my Mom, gardening with my Grandma
Roadtrips with Family
Childhood Toy
Batman Action Figure
Red Wagon
Children's Book
Goodnight Moon
Green Eggs and Ham
Classic Movie
The Goonies
The Wizard of Oz
Day of Week
Sunday
Saturday
Dessert
Anything Dark Chocolate
Chocolate Chip Cookies
Dream Job
My Current Job (Physician Assistant)
Be a Wildlife Photographer
Dream Vacation
Hiking in Patagonia
Japan
Family Activity
Going to the Dog Park
Running Errands together
Flower / Plant
Anthuriums
Dahlias
Food
Mac'n'cheese
Korean Food
Form of Exercise
Hiking
Yoga
Game
What Do You Meme?
Phase 10
Holiday
Christmas
Halloween
Holiday Song
Have Yourself a Merry Little Christmas
The Christmas Song
Holiday Tradition
Cutting down the Christmas Tree with Family
Decorating the Christmas Tree
Ice Cream
Mint Chocolate Chip
Cookie Dough
Junk Food
Dark Chocolate Covered Walnuts
Nutty Buddy Bar
Leisure Activity
Playing Guitar
Photography
Magazine
Scientific American
National Geographic
Memory with a Child
Laughing with my funny pediatric patients
Going to the beach with my nephews
Memory with Spouse
Hiking Lake 22
Exploring Edinburgh
Movie
The Devil Wears Prada
Interstellar
Movie Munchie
Popcorn
M&Ms
Movie Quote
"By all means, move at a glacial pace. You know how that thrills me"
"Frankly, my dear, I don't give a damn"
Movie Type
Historical Drama
Historical Dramas
Musical
The Book of Mormon
Wicked
Musical Group
The Head and the Heart
Ella Fitzgerald
Nursery Rhyme
Humpty Dumpty
This Little Piggy
Olympic Event
Pole Vaulting
Gymnastics
Personal Hero
Laverne Cox, Monty Don
Brene Brown
Play
Les Miserables
Twelfth Night
Poet
Amanda Gorman
Rupi Kaur
Quality about my Spouse
Empathic Listener
Nuturing
Quote
"Do or do not. There is no try"
"I am the master of my fate, the Captain of my soul"
Restaurant
Rise & Shine Bakery
Conveyor Belt Sushi
Sandwich
Chicken Sandwich
Banh Mi
Scripture
Micah 6:8
1 Timothy 4:12
Shopping Store
Target
IKEA
Song
"Love on Top" by Beyonce
I Wanna Dance with Somebody
Sport to Play
Pickle Ball
Running
Sport to Watch
Basketball
Gymnastics
Sports Star
Simone Biles (Woman's Gymnastics)
Venus and Serena Willams
Sports Team
Seattle Seahawks
OSU Buckeyes
Subject in School
Biology
Psychology
Thing to Cook
Tacos
Chocolate chip cookies
Time of Day
Mid-morning
Sunset
Tradition
Morning Coffee
Annual Tulip Festival
TV Show
Parenthood
RuPaul's Drag Race
TV Show Character
Zeke Braverman
Daria Morgandorfer
Type of Music
Indie Folk
R&B
Vacation Spot
Oregon Coast
Anywhere with Mountains
Video Game
Zelda
Super Smash Bros