1-800-ADOPTION
Thank you for viewing our profile
If you would like to learn more about us, please call 1-800-ADOPTION (2367846), fill out the form at the bottom of our on-line profile page, or email us at bp_information@americanadoptions.com.
To revisit our on-line profile page and view our profile video at American Adoptions, simply use your mobile phone to scan the QR code on the right. We are looking forward to hearing from you!
Marcos & Dena
We are so grateful for what you are doing. Considering adoption is a brave step to take. Thank you for considering us as adoptive parents. If you choose us, your child will be raised in a home of warmth, laughter, and love, with plenty of help to become their best self.
About Us
Job
Solution Architect
Optometrist
Education
Bachelor's Degree in Computer Science & Theater Arts
Doctor of Optometry
Relationship
Legally Married
Our Lifestyle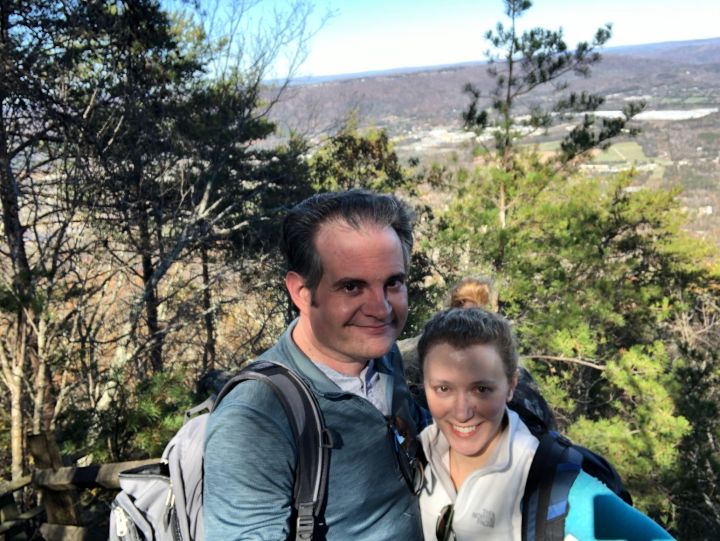 Our lifestyle involves balancing our physical, mental, and spiritual health.
Most of our meals are cooked from scratch at home. Dena does the grocery shopping for the week on Saturdays and does meal prep (often with Marcos helping) for the upcoming week on Sundays. That way, we don't have to stress about cooking during the week. We don't always feel like cooking, though. We typically order takeout once or twice a week, usually Indian or Vietnamese. About once a month, we'll go out to dinner with friends. When we feel like having a date night or are celebrating a special occasion, the two of us will go a restaurant and see a movie, concert, or play. We love that there are so many entertainment options near us.
For Dena, getting regular exercise several times a week is a priority, not just to stay fit but also to manage stress. We also have an exercise bike that Marcos makes use of at home. From time to time, we will go on walks through our neighborhood, which helps us to "check in" and connect with each other while getting some exercise at the same time. We both feed our creative sides by playing musical instruments: Marcos plays classical and electric guitar, and Dena plays fiddle. Dena "recharges her spiritual batteries" by attending church once or twice a month, where she helps serve the wine during Communion.
Qualities We Love, Admire and Respect in Each Other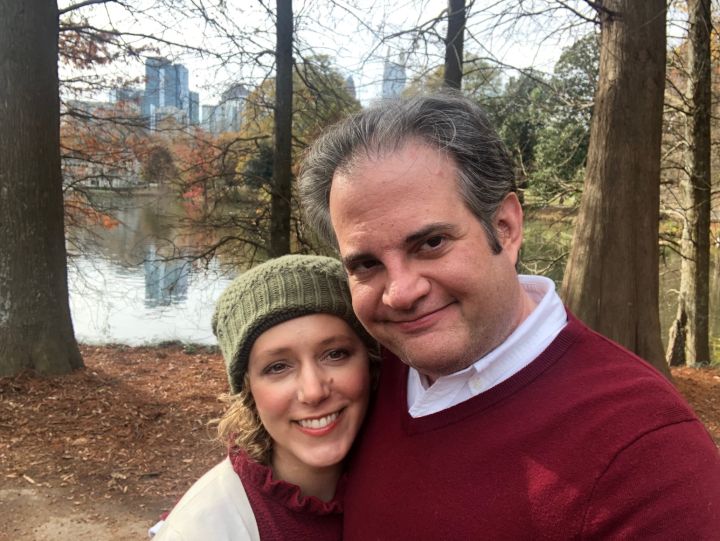 Marcos About Dena: Dena is very easy to get along with. She's wonderfully kind, loving, and sweet. She's also intelligent and strong, as evidenced by the fact that she has both a doctorate and a black belt. How many people could say that? She's been an amazing wife and partner. She has always been calm, comforting, and supportive, even in the most stressful of times. She's a remarkable woman, and will be a fantastic role model that any child would be lucky to call "Mom."
Dena About Marcos: Marcos is so easy to be around. His personality is usually very calm (but definitely not when watching football). He treats me with respect and affection, and he has been supportive of me since our dating days. While I was training for my black belt in karate, he would wait until I got home from practice at 8:30 in the evening and have dinner ready so we could eat together. He didn't complain once about me spending four or five evenings a week at karate or about being asked to help with the cooking! Instead, he made sure what time we did have together during those evenings could be spent together.
Our Promise to You
Our promise to you is that once your child is placed with us, we will love them like they were our own child. To us, being a parent means making their happiness, health and development the most important priority of our lives, and that's what we promise we will do for your child. We believe the best thing parents can do for their child is to love, support, protect, provide and guide them. That means nurturing their talents and passions. It means teaching them responsibility so that they learn to stand on their own as they grow into adulthood. And it means bringing out the best in them, so that they become the best possible version of themselves. If you place your child with us, they will be given the love and guidance that they need to thrive in this world. That is our promise to you.
Photos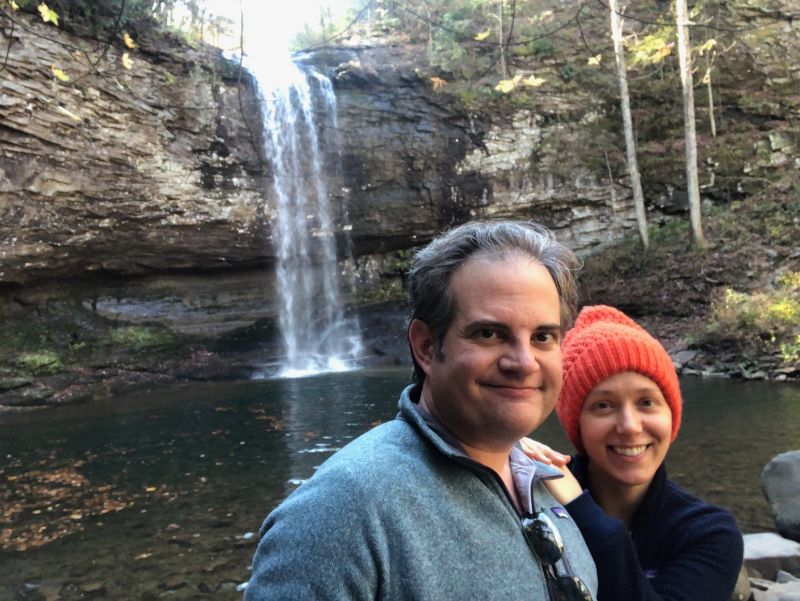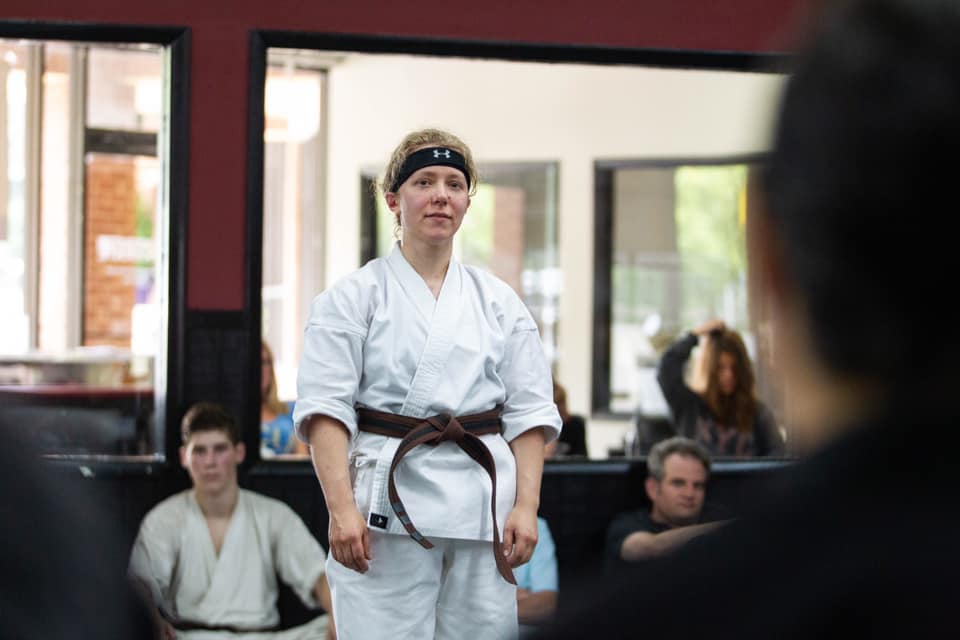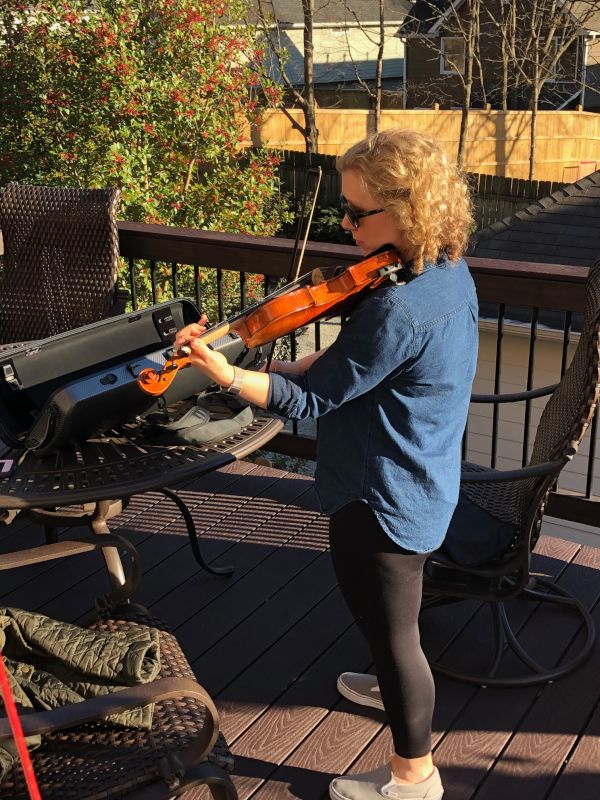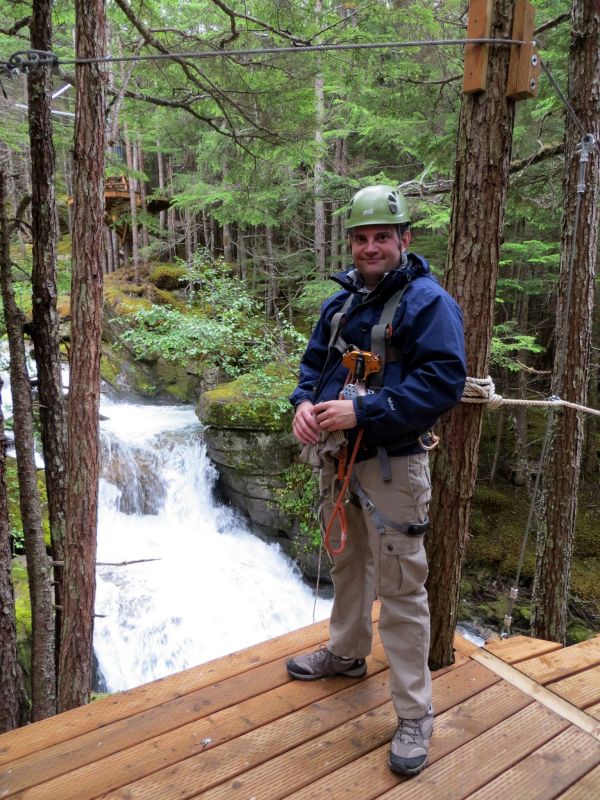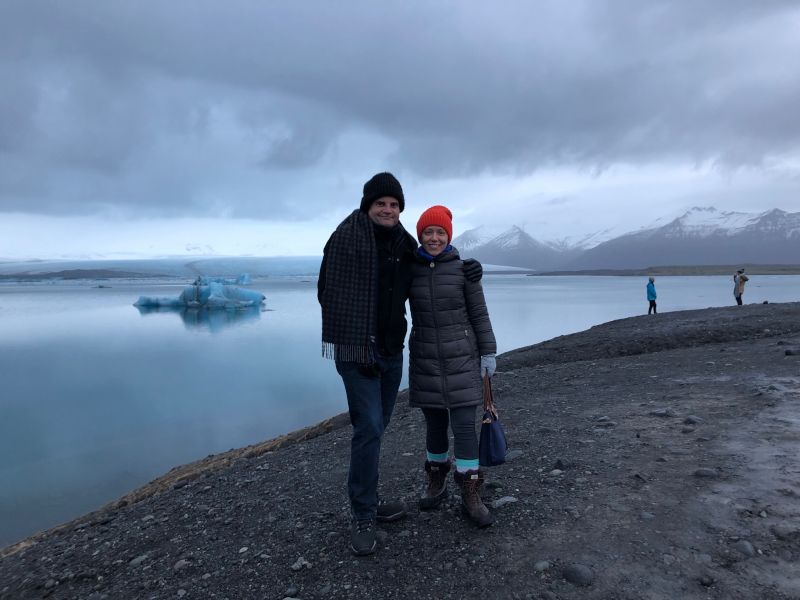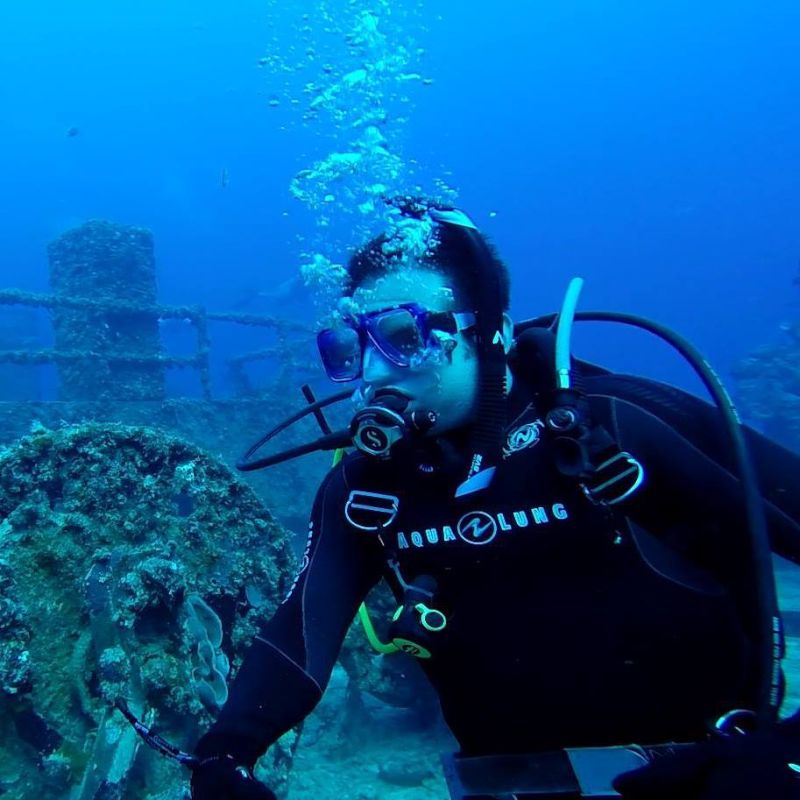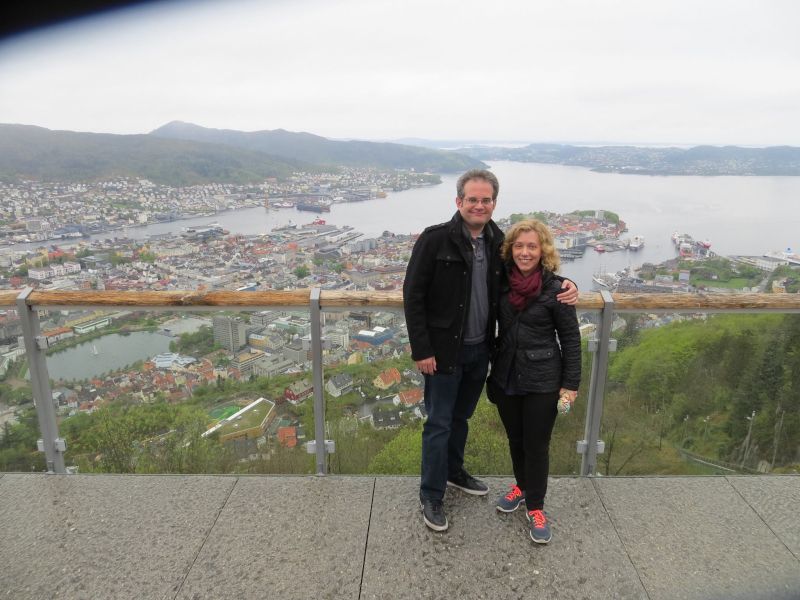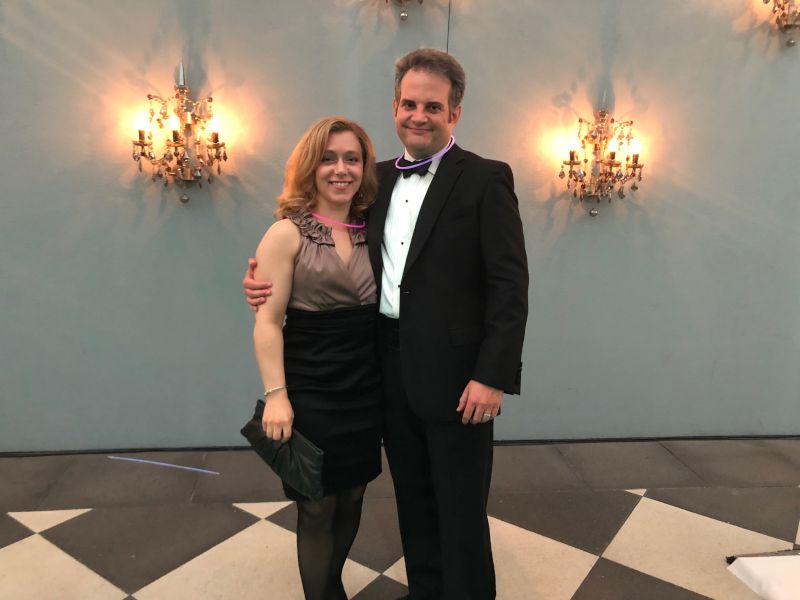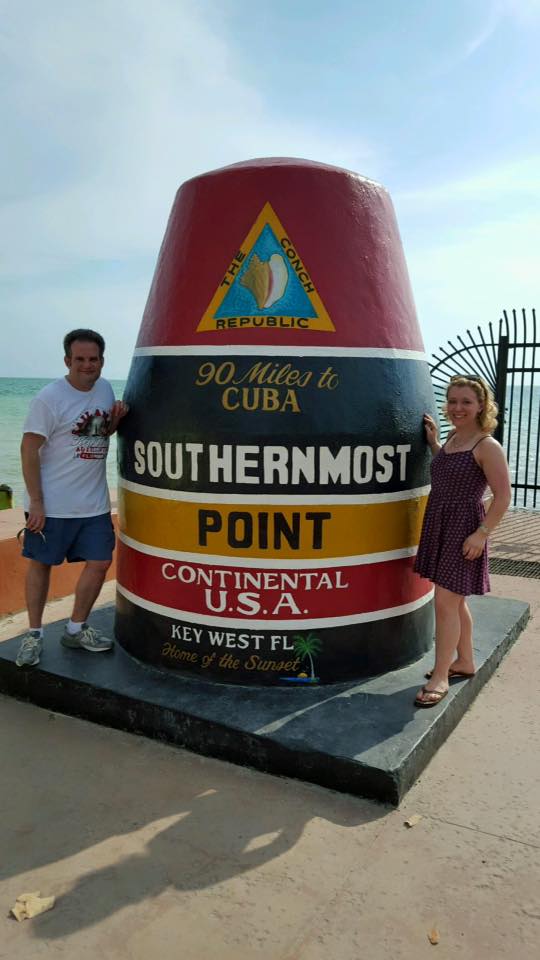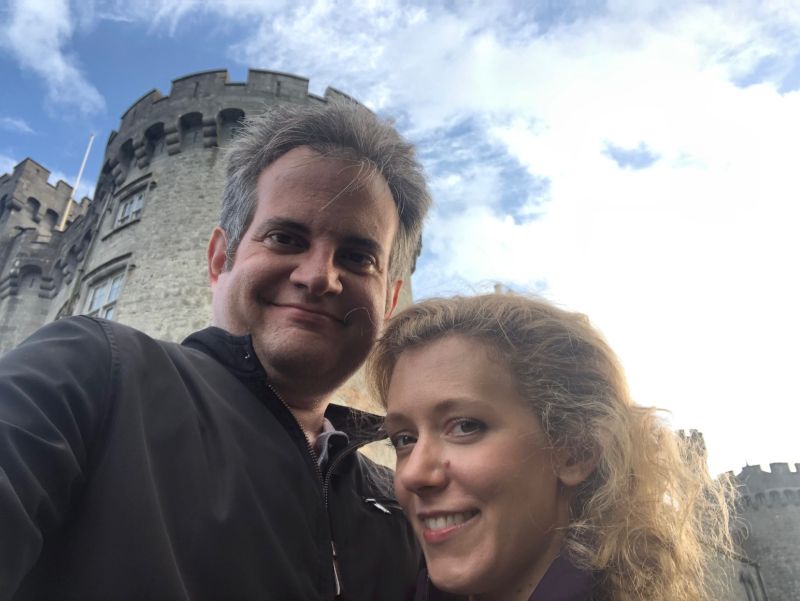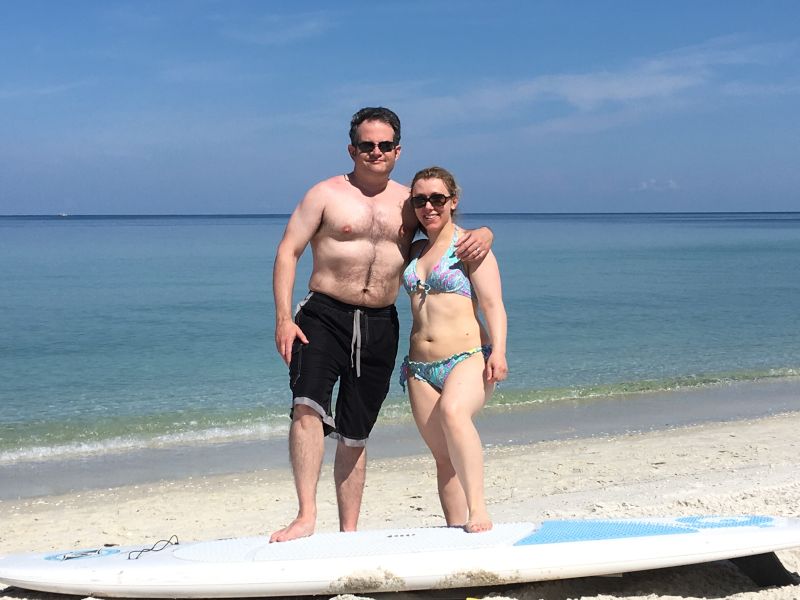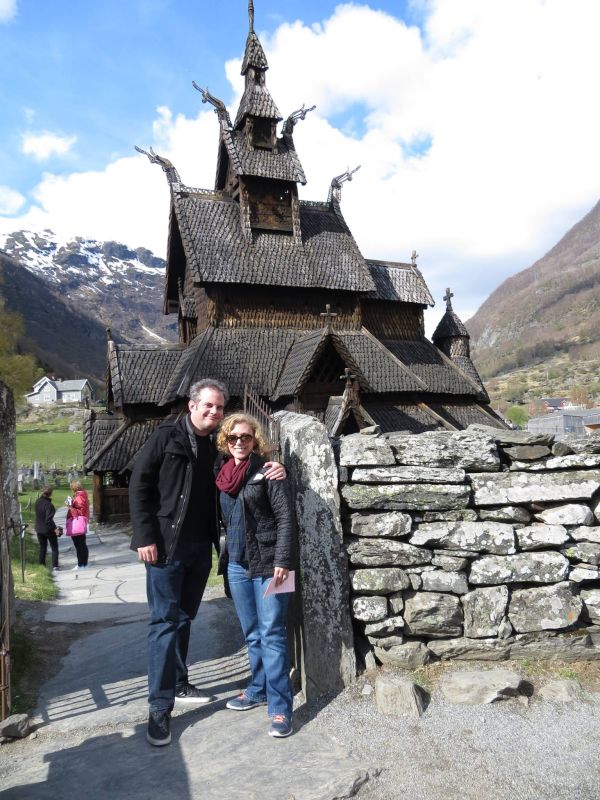 ×
1 / 12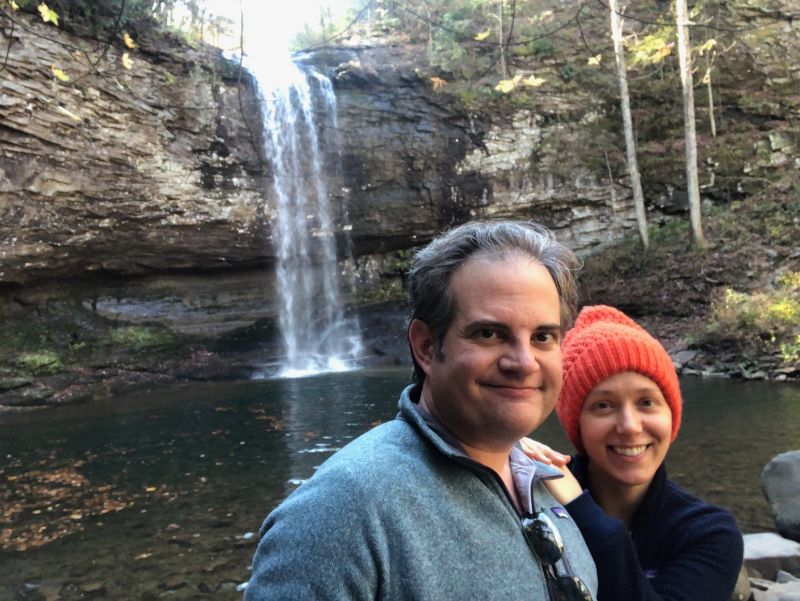 2 / 12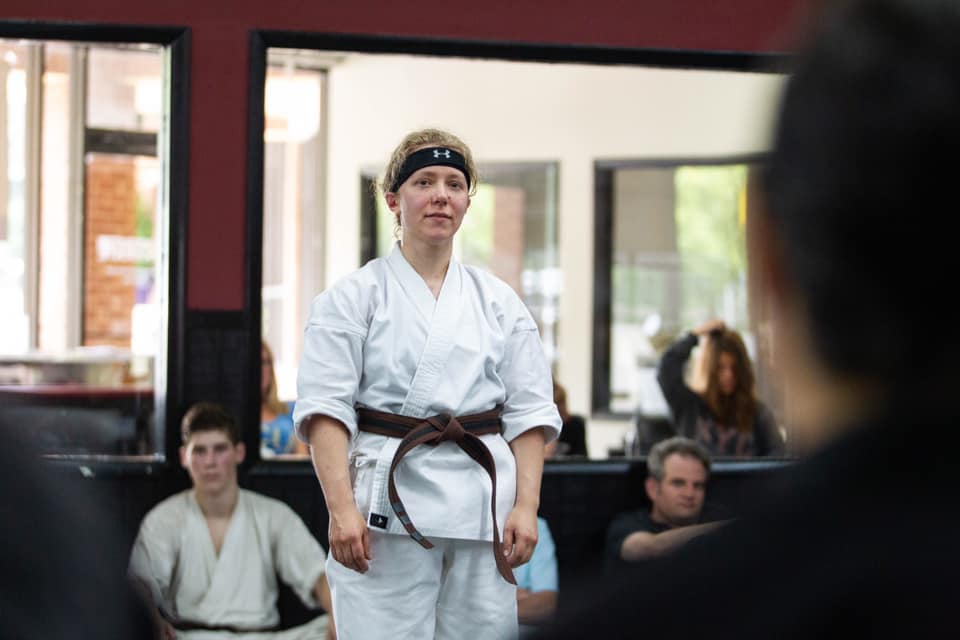 3 / 12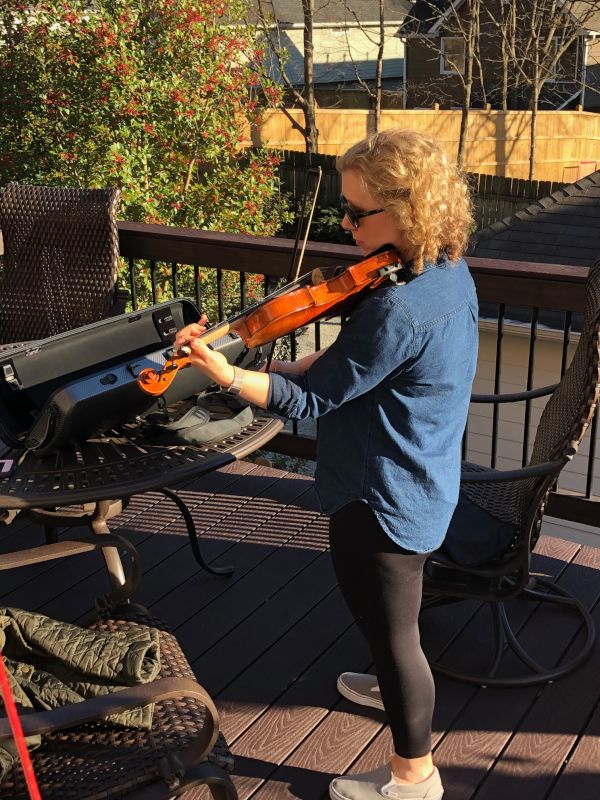 4 / 12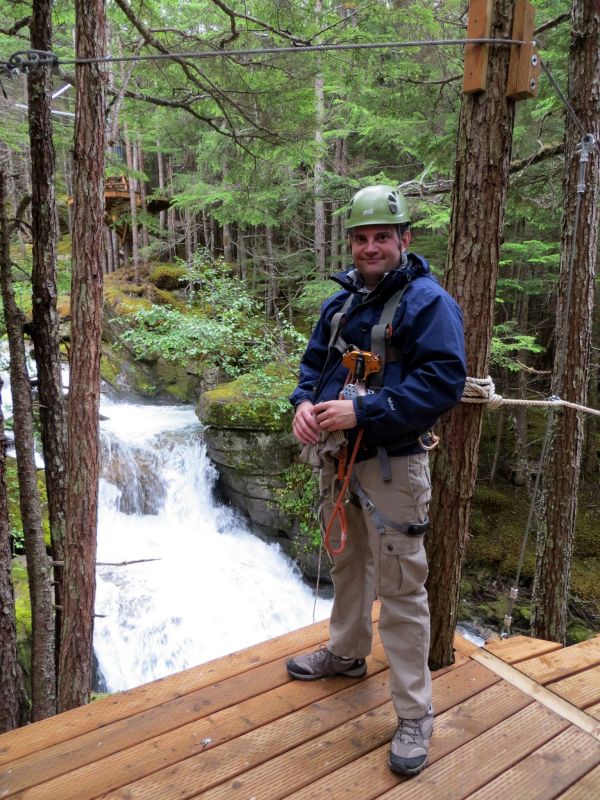 5 / 12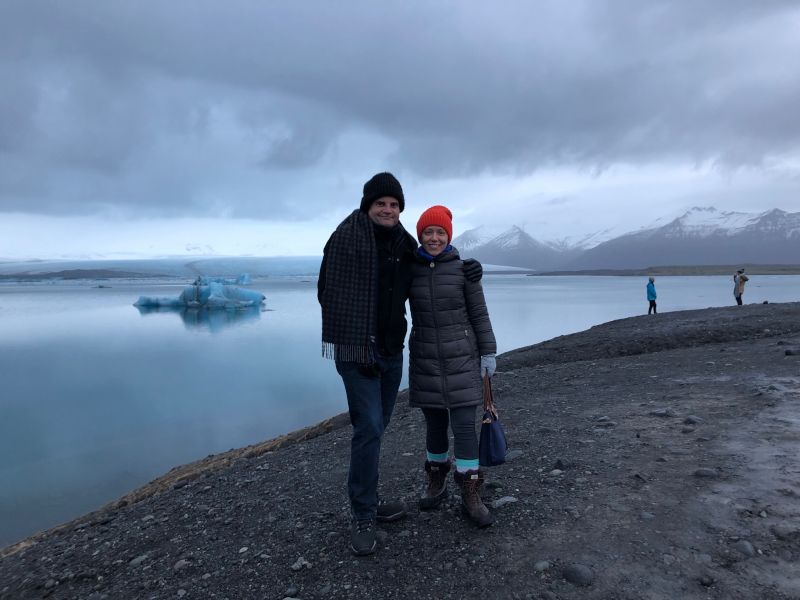 6 / 12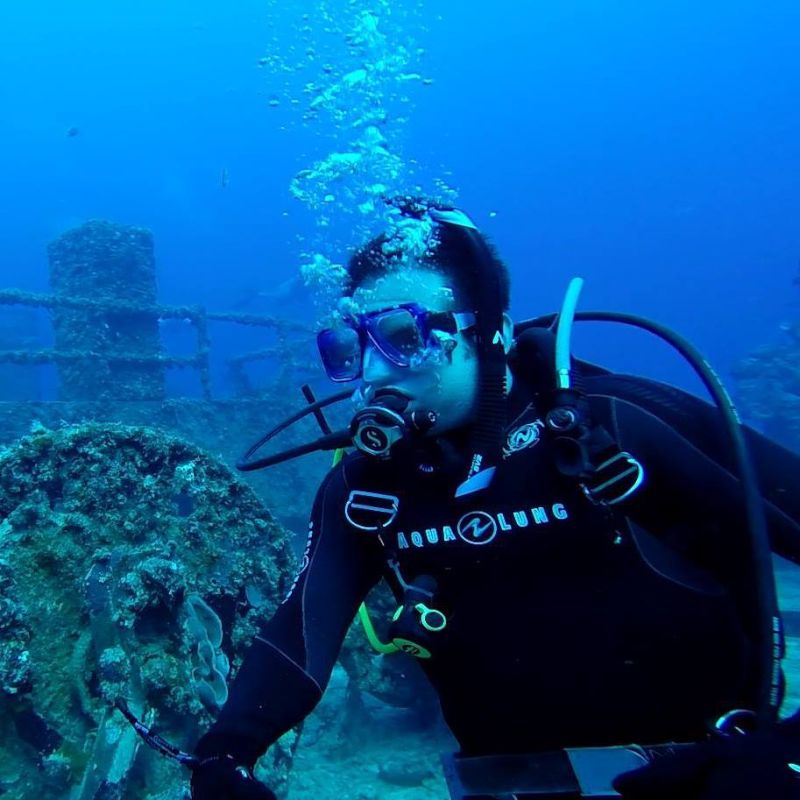 7 / 12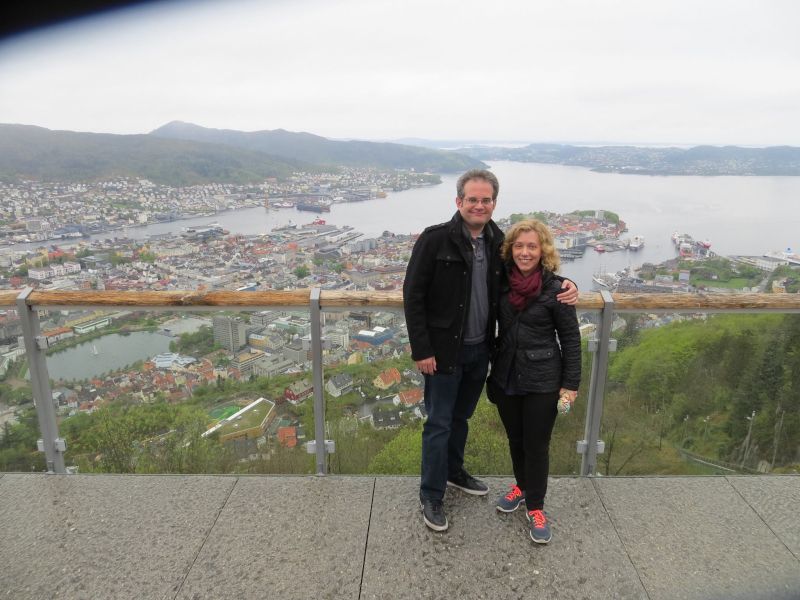 8 / 12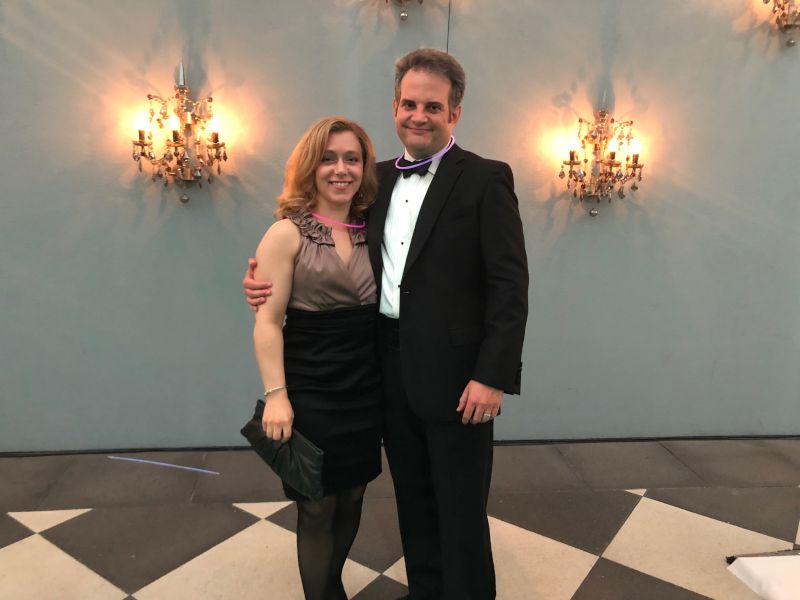 9 / 12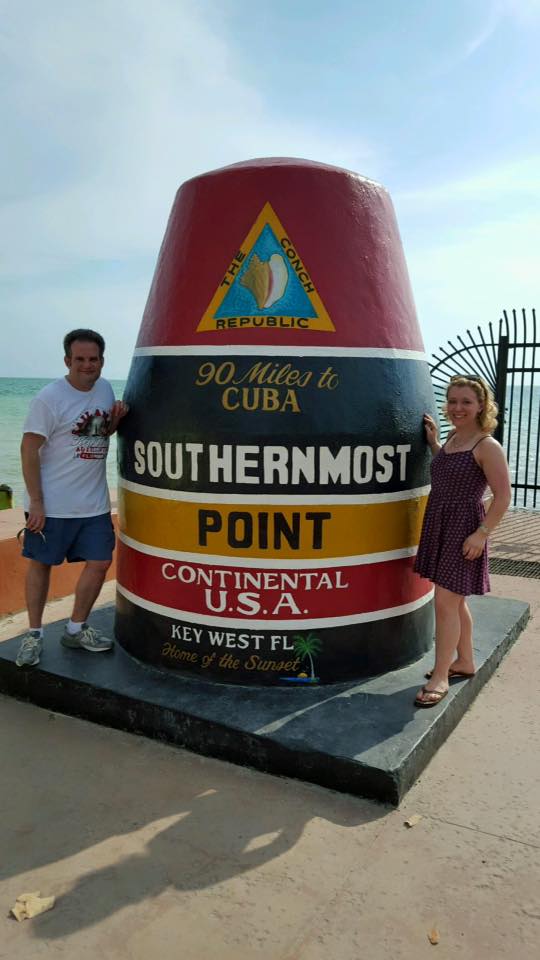 10 / 12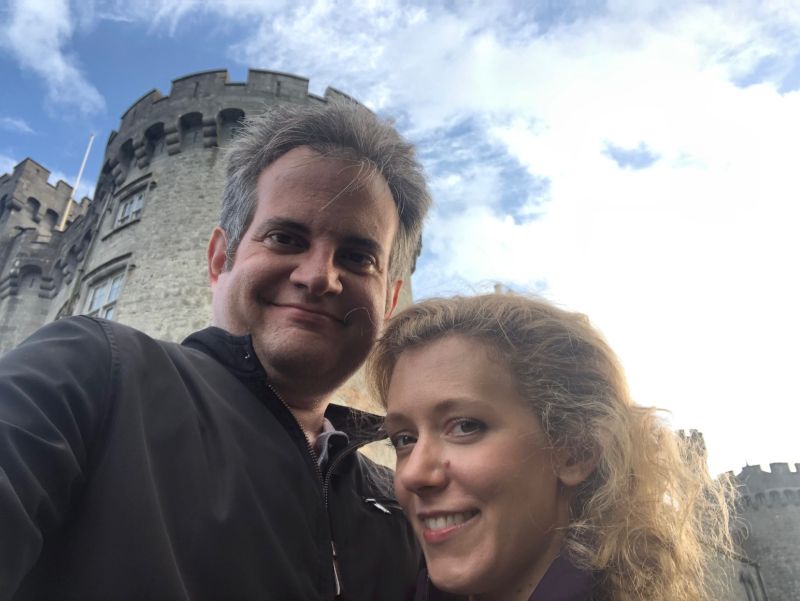 11 / 12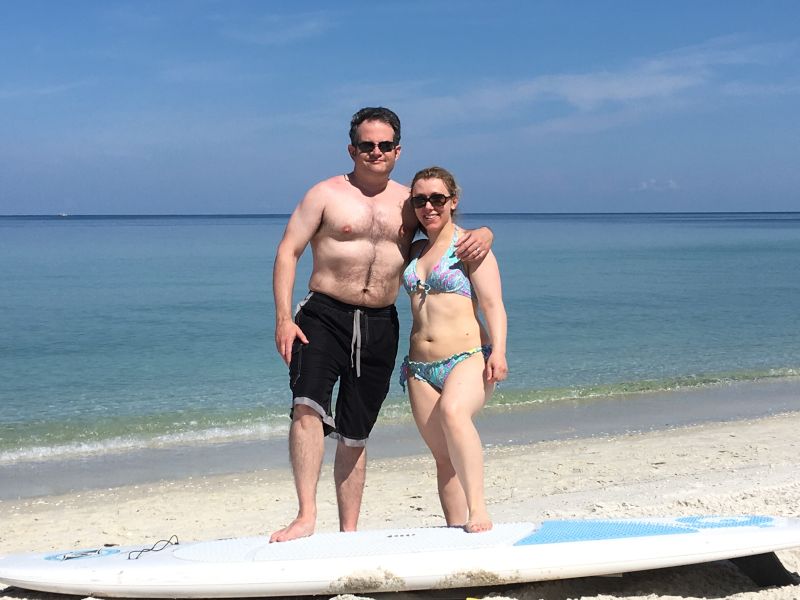 12 / 12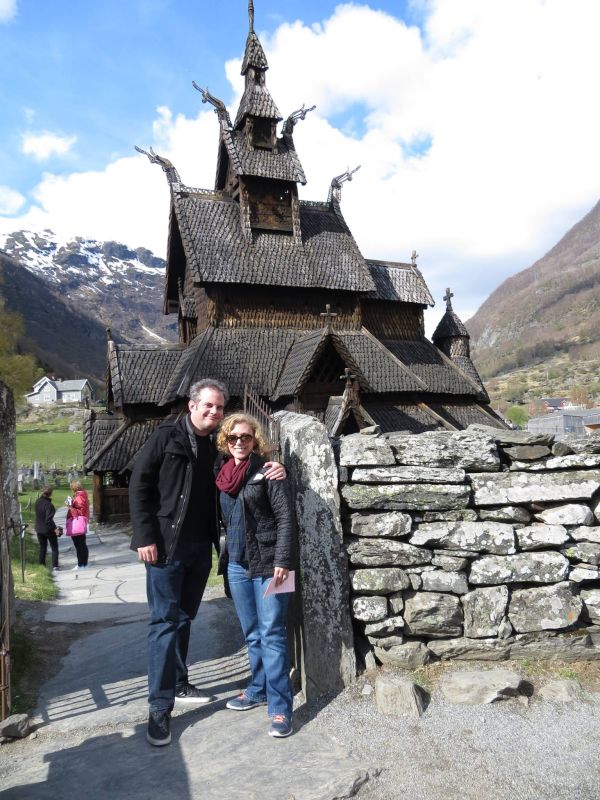 ❮
❯
Our House and Neighborhood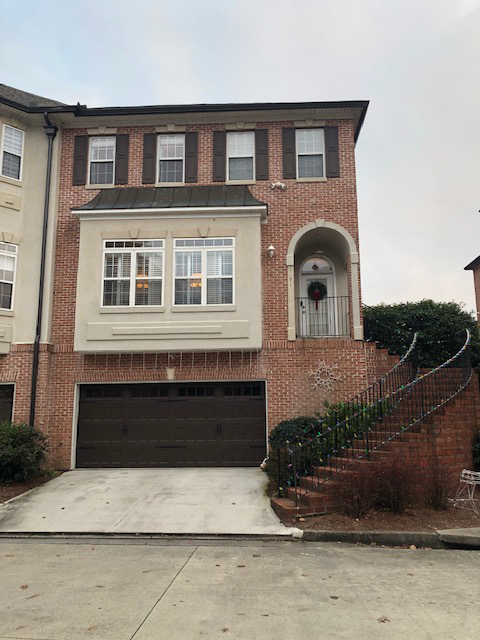 We live in a major city in the Southeast in a spacious (3,000 sq. ft.) townhouse with a large deck in the back. We have a garden on the deck where we like to grow herbs and vegetables for cooking, as well as flowers. A bird feeder hanging off the railing often attracts cardinals and other local wildlife, in addition to providing great entertainment for our cats.
Our neighborhood is pretty suburban, although we're in close walking distance of multiple parks, playgrounds, and family-friendly restaurants. It's a popular area for families. Whenever we go walking around our neighborhood, we see lots of children playing as well as couples with strollers. It's a safe area with highly rated nearby schools.
The local library (also within walking distance) has story time and book clubs for the local kids. One of the nearby playgrounds has a swimming pool where children can take swimming lessons. Plus, our area has community events like ice cream socials that are great for families to meet and enjoy spending time together.
Our Extended Families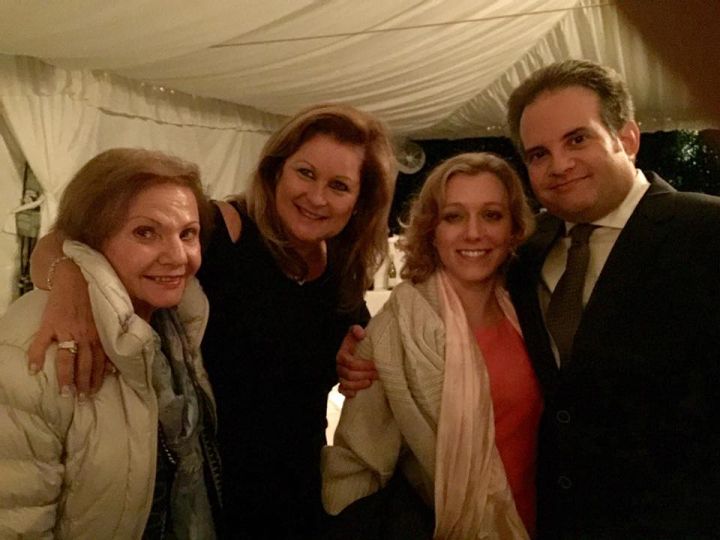 Our families are very different, but everyone gets along well. If you want a picture of how different, then consider watching My Big Fat Greek Wedding if you haven't already. Gender swap the main couple, and it's pretty close metaphor.
Dena's family is a mix of English, German, and Norwegian on one side and old South on the other. She grew up hearing stories from her grandfather about growing up in England. She also has a jet setting Aunt who's lived all over the world. Marcos's family is from Spain, by way of Cuba. He grew up with and older brother and sister, plus lots of cousins. Holidays and birthdays were always big parties.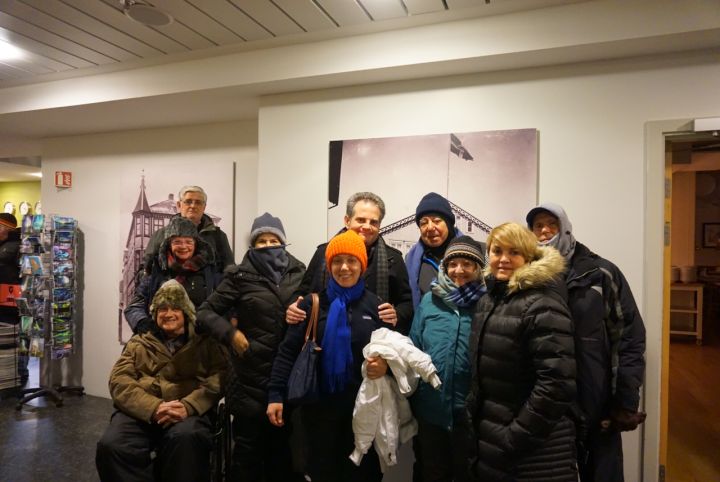 Dena's parents and brother live near us. We often invite each other over to dinner and talk about life over wine. We're also close with Dena's aunt and uncle who live about an hour away. Dena's father likes to relax on the weekends with gourmet cooking, and we've had plenty of impressive meals over at their place. Dena's parents have a condo in South Florida where they like to get away, and we've joined them a few times when we felt like a change of scenery.
Marcos' family lives in and around South Florida. In addition to his parents, he has an older brother and sister, both with teenage kids. We try to go down a couple of times a year to visit. Marcos's parents have a condo on the water in South Florida, and his brother has a place in the Florida Keys. Both are great places to relax and enjoy the water. This wouldn't be the first adoption we've experienced, since Marcos's sister also adopted a child.
From Us to You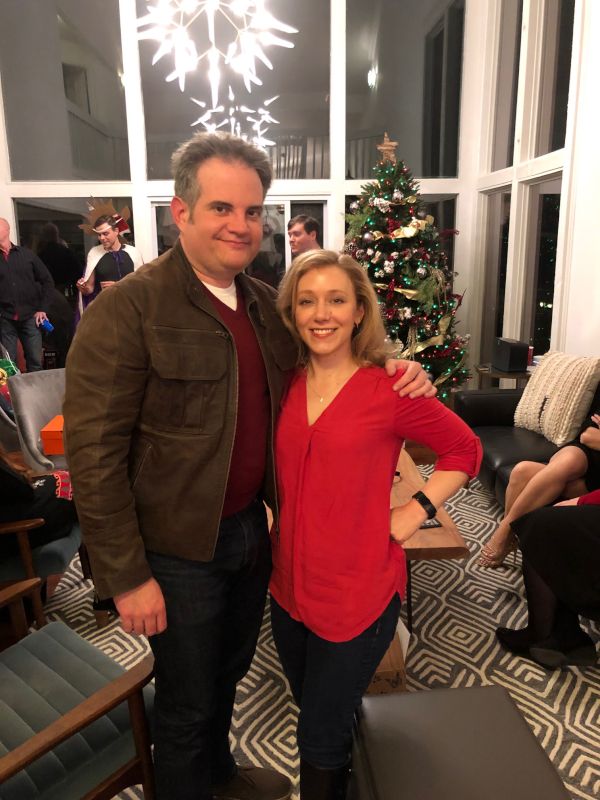 We can only try to imagine what you must be going through right now. This process must be incredibly difficult. What you are doing takes incredible strength and courage and for this reason, you have our admiration and our gratitude.
We're not sure that anything we say can make this easier, but what we can tell you is this: if you chose us as adoptive parents, we will make sure that your baby grows up strong and happy. We will give them a safe and loving home filled with warmth and laughter. We will show them how to achieve their dreams and we will help them to become the best possible version of themselves.
Since our dating days, we knew that we wanted to become parents. As it turned out, we're not able to conceive ourselves. Although that was a disappointment, once it was confirmed we had no doubt that we wanted to adopt. We've heard that other couples may struggle with the decision to adopt, but for us, it was no-brainer. We can't wait to adopt, and we hope you choose us to become your baby's family.
Being a parent not only entails providing a nurturing and loving environment, but it also involves teaching them responsibility so that they make the right choices in life. Besides making them feel safe and loved, the core responsibility of being a parent is to prepare a child for adulthood. That means teaching them right from wrong, and what it takes to achieve their goals. As parents, we want your child will grow into a strong, responsible, and proud adult, able to capably handle anything that life throws at them. They will be well-prepared for whatever path they wish to take in life, whether that means becoming an artist, an engineer, or a CEO.
Both of us have been blessed to have wonderful parents who gave us all of the above. We want to pass this gift along to your baby. We don't take this lightly. Once we become parents, your child's growth and happiness will become our life's work. We are ready and well-prepared for this. We have the money, stability, and emotional maturity to take on this monumental task.
We've been married for almost five years now, and those years have been the happiest of our lives. Our relationship is based on love, mutual respect, and equal partnership. We want to point that out, since the parents' relationship becomes the basis for what a child expects from their own relationships when they become an adult. We've both had shining examples of what a wonderful marriage looks like, and it has helped us find that for ourselves. In this too, we can pass this gift along to your child.
Of course, we want you to always know that you made the right decision. Should you desire, we will send you letters and pictures of your baby as they grow up. We are also open to periodic visits, and we can discuss what that would look like. Rest assured, you will not be making a mistake by entrusting us with this gift. We will not let you or your baby down.
Sincerely,
Marcos & Dena
Favorites
Actor
Tom Hanks, Will Smith, Robert Downey Jr., Peter Dinkledge
Tom Hanks, David Tennant
Actress
Scarlett Johansen, Maisie Williams, Kristin Bell
Meryl Streep, Olivia Colman
Author
Stephen King, Patrick Rothfuss, Jim Butcher
Barbara Brown Taylor
Book
Harry Potter series, Dresden files, Kingkiller Chronicles
Harry Potter series, Pride and Prejudice
Candy Bar
Twix, Kit Kat, Butterfinger
Snickers
Cartoon
South Park
Teenage Mutant Ninja Turtles
Childhood Memory
Christmas mornings, playing in the pool with cousins
Summer camps
Childhood Toy
Gizmo stuffed animal
American Girl dolls
Children's Book
Dr Suess
The Secret Garden
City
Miami, Atlanta
Atlanta
Classic Movie
It's a Wonderful Life, Forbidden Planet
Casablanca
Day of Week
Saturday
Saturday
Dessert
Caramel Mocha Frappe
Chocolate
Disney Movie
Star Wars, MCU (those count!), Lion King, Finding Nemo
Lion King
Dream Car
Anything fully self driving
Dream Vacation
Germany river cruise over the Rhine
Ireland
Family Activity
Movie/Game night
Food
Cuban, Indian, Thai
Thai, Indian
Form of Exercise
Cycling, Walking
Karate, Barre, Walking
Game
Settlers of Catan, Cards Against Humanity
Settlers of Catan
Hobby
Playing Guitar, Gaming, Watching Football
Karate, Playing Fiddle, Cooking, Hiking
Holiday
Halloween
Christmas
Holiday Song
Trans Siberian Orchestra - Christmas Eve/Sarajevo
Holiday Tradition
Pig Roast on Christmas Eve
Christmas tree
Ice Cream
Cookies and Cream
Chocolate
Junk Food
Swiss Rolls
Potato chips
Memory with Spouse
Musical Pub Crawl in Dublin
Vacation to Ireland
Movie
Infinity War/Endgame, Good Will Hunting, Deadpool 1/2
Star Wars (Episodes 4-6), Harry Potter series, Casablanca, It's a Wonderful Life, Monty Python and the Holy Grail
Movie Type
Romantic comedy
Musical Group
Sting, Barenaked Ladies, P!nk, Adele, Michael Buble
Queen, P!nk, Adele, Michael Buble
Nursery Rhyme
Frere Jacques; Rock-a-bye Baby; Row, Row, Row Your Boat
Olympic Event
Gymnastics, ice skating
Personal Hero
Martin Luther King Jr
Play
Wit (by Margaret Edson)
Poet
Shakespeare
William Shakespeare, Bob Dylan
Quality about my Spouse
Kindness
Thoughtfulness
Quote
"If all else fails, immortality can always be assured by spectacular error."
"What doesn't kill you makes you stronger." - Nietzche
Restaurant
Verde Taqueria
Thai
Sandwich
Cuban, Philly Cheesesteak
Peanut butter and banana
Song
Odds Are, Fields of Gold, Always Look on the Bright Side of Life
Here Comes the Sun (by the Beatles)
Sport to Watch
Football
Tennis
Sports Star
Dan Marino, Zack Thomas
Sports Team
Miami Hurricanes & Miami Dolphins
Atlanta Braves
Subject in School
Math
English
Thing to Cook
Omelette
Thai peanut noodles
TV Show
GoT, Buffy the Vampire Slayer, Breaking Bad, The Good Place, Community, Stranger Things
Dr. Who, House MD, Great British Baking Show
TV Show Character
Abed (Community), Arya (GoT), Chidi (The Good Place)
10th doctor from Doctor Who
Type of Music
Classic Rock
Video Game
Overwatch, World of Warcraft, Everquest, Stardew Valley, Skyrim
Get in Touch
Provide more information, so American Adoptions can connect you with this family.
---