1-800-ADOPTION
Thank you for viewing our profile
If you would like to learn more about us, please call 1-800-ADOPTION (2367846), fill out the form at the bottom of our on-line profile page, or email us at bp_information@americanadoptions.com.
To revisit our on-line profile page and view our profile video at American Adoptions, simply use your mobile phone to scan the QR code on the right. We are looking forward to hearing from you!
Patrick & Leia
We are excited to have the opportunity to grow our family through adoption. We want to share with you the love and adventure we have to give and most importantly we hope you feel that as you learn more about us. Your strength and courage is inspiring and we would feel grateful to walk alongside you on this journey.
About Us
Job
Contractor & Realtor
Director
Education
Bachelor's Degree in Business & Human Resources
Bachelor's Degree in Recreation, Parks & Leisure Services
Relationship
Legally Married
Why We Chose Adoption
Our journey to grow our family has been a mix of joy for the daughter we have and hope that adoption will lead us to our next child. It has taught us grace and how strong we are as individuals and a couple. We have been met with struggles and heartbreak along the way but have moved forward more compassionate, patient and empathetic people.
Before being married we decided having a family was a top priority for both of us. A year and half after we married, we welcomed our first daughter, Ava. Bringing her into our lives solidified that we wanted a big family and wanted her to have a sibling. We were no longer living for ourselves, we now had the privilege of becoming selfless and devoting our lives to making sure she becomes the best person she can. The next four years of trying to grow our family was met with two separate losses at 20 weeks, a diagnosis of infertility and advice from Leia's physician that it would not be safe to carry any more children.
We know that adoption is our path forward to completing our family we have always envisioned. Adoption keeps our dreams of having more children alive and we will be forever grateful for your selflessness and strength. We have so much love to give and your child will have a very excited big sister that is ready to love on them.
Our Leisure Time
We are a family that loves to be outdoors. During the summer we spend the majority of our free time on the boat at the lake. Whether it's tying up at a sand bar with other families, trying out a new restaurant on the lake or conquering a new water sport, we make sure to enjoy summer lake life to the fullest. We also love to camp and bike! We have a great trail system around our home but we also travel to other parts of the state to experience different camping areas and trail systems. Because we live in the Midwest with four seasons, we make it a priority to enjoy winter as well. During the winter months we enjoy snowmobiling, sledding and getting out on the slopes as a family.
Patrick is an amazing cook so we often entertain friends and family at our house. We are blessed to have many close friends who live in the same community, so we spend a lot of time together and make it a priority to have weekly dinners together. They also share the same sense of adventure for the outdoors, for themselves and their children, so we spend a lot of time together. Our friends are an extended part of our family and we feel very fortunate for that.
Qualities We Love, Admire and Respect in Each Other
Patrick: I admire a lot of things about Leia. When we first met, besides being beautiful and taller than me, I admired the permanent and infectious smile she had and she was a ton of fun to laugh and joke with. She shares my love of adventure, enjoying a good meal and traveling. She quickly made me realize how much better life is when you're sharing it with another person and working together as a team. I admire how much family means to her and how she has shared her extended family and traditions with me and my family. She is the most loving, kind and caring mother and wife I could have ever asked for.
Leia: I knew shortly into our relationship that Pat was going to be my forever person. He was fun, talented, loving, hard working, a fantastic cook, loyal, passionate and could make me laugh. I admire Pat's love he has for living his most authentic life. In a world where people try to mold themselves into what they think someone wants, he is unapologetically himself at all times, while remaining true to his values. People love to be around him and there is nothing he wouldn't do for someone he loves. I have more than a husband in Pat, I have a teammate in life. Nothing about parenting is beneath him; he truly is the best Dad. I believe that with Pat by my side, there is nothing that we can't do.
Photos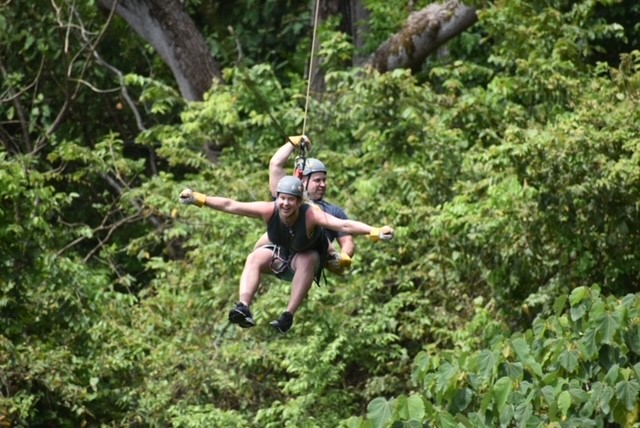 ×
1 / 12
2 / 12
3 / 12
4 / 12
5 / 12
6 / 12
7 / 12
8 / 12
9 / 12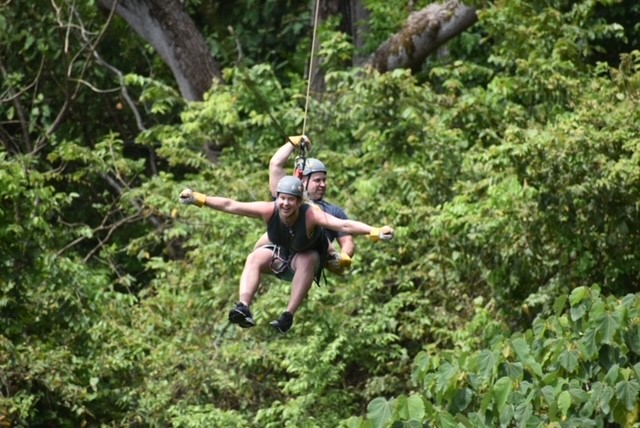 10 / 12
11 / 12
12 / 12
❮
❯
Our House and Neighborhood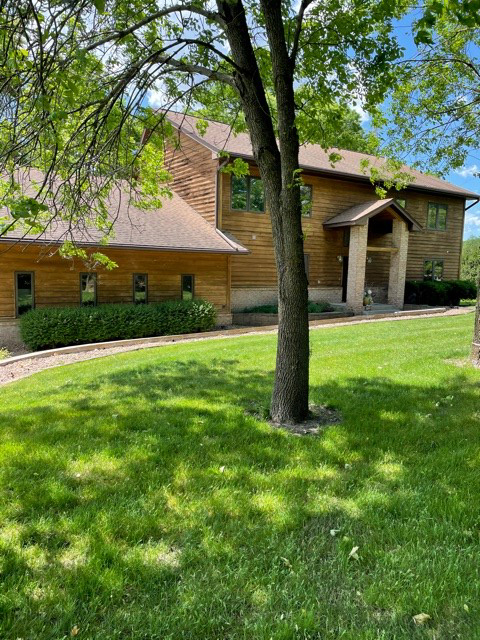 We live in a great area of Minnesota! Our home is on eight acres of land that is full of trees and open space for the kids and pets. Our home is open and has big windows in every room to enjoy the beautiful outdoors. We enjoy the small town community feel, quietness of the country and nature, while also having access to the city. Our home is set back from the road so kids are able to play freely. One of our favorite things is to enjoy the fire pit and relax in the hammocks we hang from the trees. You will always find family and friends gathered at our home having fun!
Our home is surrounded by parks, community centers, trail systems and lakes. Our community is a nature lovers dream and we take full advantage of it! It's also important to us that we are able to enjoy all four seasons Minnesota offers. Most weekends in the summer are spent on our boat, at the lake that is only 10 minutes from our home. During the fall and spring we take full advantage of the biking trails and in the winter we utilize the trails on our snowmobiles.
We are fortunate to live in a top school district. The class sizes are small and there is a strong focus on academics. Patrick is on the volunteer fire department, which allows us to stay connected in our community. We look forward to riding on the fire trucks in the community parades every summer!
Our Extended Families
Patrick's parents live 10 minutes away, so we see them often for family dinners and impromptu visits. They will do anything to help us with the house or pets and jump at any opportunity to spend time with our daughter, Ava. We spend summers at their house on the lake and they love welcoming all our friends families' there too. We love being so close to family and Ava is fortunate to grow up having a close and loving relationship with her Grandma and "Pop!"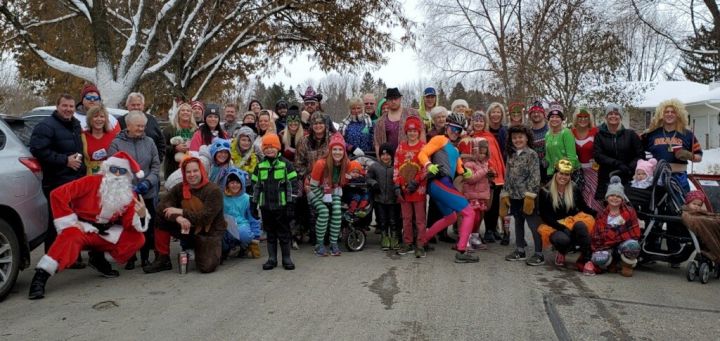 Leia's parents and four sisters all live within an hour of each other. It is a priority to have regular family events and vacations. The importance of keeping close family relationships has been instilled with each generation. Holidays are never dull and the tradition of celebrating each holiday together has remained a staple since Leia was a child. At any get together, you will find everyone gathered in a kitchen grazing on all the food, laughing, starting dance parties and there are usually costumes involved. Our favorite holiday traditions together are Christmas when we serve dinner to over 350 people who don't have families of their own and Thanksgiving when we start out the morning with a 5K run in costumes with over 75 family members.
We each feel very fortunate to have married into loving and supportive families. Everyone couldn't be more excited and ready to welcome another child into our village.
From Us to You
We are Patrick and Leia! We are so excited for you to get to know us, and we would feel very lucky to get to know you. Ironically we both went to the same college and had many mutual friends but we never crossed paths. It wasn't until after college in 2011 that we were introduced to each other and our story as a couple began. Love happened fast for us and we each knew that we had found "The One". We married in 2014 and have made having and growing our family a priority.
We are a team on the good days and the bad. No one gives you a manual on how to live life, have a great marriage, or raise kids. We put trust in each other and know how important it is to have honest communication. We think it's important to compromise and respect each other and our differences. We also try to have as much fun as possible. We made sure to enjoy each stage in our life, and relationship, to the fullest and we have!
We want to raise our kids showing them unconditional love in a strong family, rich in traditions and values. We have amazing extended families and friends who are very present in our lives and have taught us how important it is to have a village surrounding you to raise children.
We love being parents and although we feel very fortunate for everything we have, in our hearts, we know we are missing a piece of the puzzle that will complete our family. We are hopeful that adoption will lead us to the child that will complete our family.
We are grateful for your selfless heart and for the possibility of getting to know you. Our promise to you, and your child is:
We promise your child will grow up knowing and feeling constant love and support from family. We promise to give your child the tools to live a happy and successful life. We promise to share their adoption story with them from the very beginning and celebrate every milestone that happens. We promise your child will have the best big sister, who has been waiting for them as long as we have. We promise to encourage them to follow whatever dreams, no matter how big or small and help in whatever way we can to make sure they are achieved.
We promise to raise your child to be a kind, tolerant, empathetic, strong, hardworking and a loving human. We promise to hold them accountable when needed, be their biggest cheerleader, celebrate their achievements and be there to pick up the pieces on the hard days of life. We are not perfect, but we promise to be present and live in the moment to enjoy every milestone, achievement, failure and opportunity.
If there is one thing we have learned from each of our parents, it's the importance of family. The word family is not inclusive to blood, it's whatever you make it. You would always be a part of our family, however that looks. If it changes or evolves over the years, we will be here to support that relationship with us and your child. We promise to send letters and pictures so you can experience the milestones along with us. We promise to be open minded and respect the communication and relationship you want in the future. The most important promise we have is the promise that your child will never question how much you love them.
With Love,
Patrick & Leia
Favorites
Actor
Denzel Washington
Matthew McConaughey
Animal
Dog
Goldendoodle Dog
Book
Any autobiographies written by celebrities'
Candy Bar
Snickers
Almond Joy
Childhood Memory
Summer vacations to Myrtle Beach
Summers boating on the river
Childhood Toy
Bicycle
Cabbage Patch Dolls
Children's Book
The Day The Crayons Quit
Tickle Monster
City
Breckenridge, Co
New York City
Classic Movie
Christmas Vacation
Color
Blue
Love the color of a turquoise ocean
Day of Week
Saturday
Saturday
Dessert
Mint chocolate chip ice cream
Warm brownie and vanilla ice cream
Disney Movie
Frozen
The Incredibles
Dream Car
69' chevelle
Tesla
Dream Job
Running a real estate empire
Guitar or fiddle player for a band
Dream Vacation
Motorcycle trip from alaska through south america
Fiji
Family Activity
Boating in the summertime
Boating on the lake
Flower / Plant
Pine trees
Hydrangea
Food
Mexican food
Anything Mexican
Form of Exercise
Weightlifting
Pilates
Fruit
Pineapple
Fresh pineapple
Hobby
Carpentry, Camping, Boating, fishing, snowmobiling, snowboarding
Organizing and cleaning
Holiday
Christmas
Christmas. I love see lights on trees, the snow and the magical feeling
Holiday Song
Mariah Carey's All I Want For Christmas.
Holiday Tradition
Cutting down the Christmas tree
Serving Christmas Dinner to people that don't have anywhere to go and who want to join our family
Ice Cream
Mint Chocolate Chip
Coconut
Junk Food
Potato chips
Ice Cream, all things ice cream!
Leisure Activity
Relaxing watching a movie
Relaxing, however that looks. Laying on the couch, camping, biking, sitting outside
Magazine
Any outdoor magazine
Anything that will give ideas or inspiration to home remodeling
Memory with a Child
Taking my daughter fishing
Going to Hawaii with our daughter, Ava.
Memory with Spouse
Trip to Puerta Vallarta Mexico
Vacation to Costa Rica with 8 of our closest friends
Movie
Currently 'Chef'
Dazed and Confused and the original Footloose
Movie Munchie
Nachos
Popcorn with hot sauce.
Movie Quote
Check ya later
Movie Type
Documentary
Anything I don't fall asleep to.
Musical Group
Boyce Avenue
Nursery Rhyme
You Are My Sunshine
Twinkle Twinkle Little Star
Olympic Event
Snowboarding halfpipe
Gymnastics
Personal Hero
My Dad
My Mom and Dad
Quality about my Spouse
Very caring
Loving and fun
Restaurant
Broders Italian Pasta Bar
Yum. It's an amazing small, family owned restaurant in Minneapolis with the best food and bakery
Sandwich
Italian Hoagie
I love a good veggie sandwich, even though I'm far from a vegetarian.
Shopping Store
Cabela's
Target
Song
Into the Mystic. It happens to be our wedding song
Sport to Play
Softball, cycling
Dance. I danced when I was little and was on the dance team in high school.
Sport to Watch
Football
Dance is so fun to watch, especially when a team is good and football is a fun couch activity
Sports Team
Minnesota Vikings
Minnesota Vikings and Minnesota Twins. It's exciting to attend the games live, at the stadiums.
Subject in School
Business
Math. I'm not sure why because I'm not good at it anymore.
Superhero
Dead Pool
Family. They come and save the day all the time.
Thing to Cook
Smoking or Grilling meat
Patrick is the cook in our house but I do bake banana bread. I'm still trying to perfect it.
Time of Day
Early morning before anyone is up
Tradition
Cutting down our Christmas tree as a family
Hunting and cutting down our Christmas tree in the woods.
TV Show
Top Gear
Friends. No matter how many times I re-watch it, it's still funny.
TV Show Character
Ross from Friends. Funny, loyal, compassionate and socially awkward
Type of Music
I like it all
Lover of all music, especially when I get to see it performed live
Vacation Spot
Mexico, Florida, Colorado
Costa Rica
Video Game
Original Nintendo. Mario Bros 1, 2 and 3
Get in Touch
Provide more information, so American Adoptions can connect you with this family.
---