1-800-ADOPTION
Thank you for viewing our profile
If you would like to learn more about us, please call 1-800-ADOPTION (2367846), fill out the form at the bottom of our on-line profile page, or email us at bp_information@americanadoptions.com.
To revisit our on-line profile page and view our profile video at American Adoptions, simply use your mobile phone to scan the QR code on the right. We are looking forward to hearing from you!
Jordan & Maureen
Thank you for taking the time to view our profile and allowing us to share a little bit about ourselves. We are grateful and honored that you would consider choosing us to be your child's parents. We have always known that we wanted to be parents and are incredibly excited to be on this journey.
About Us
Job
Senior Manager
Librarian
Education
Master's Degree in Public Administration
Master's Degree in Library & Information Science
Relationship
Legally Married
Why We Chose Adoption
Adoption has always been our first choice to start a family. We knew when we first started talking about having a family that infertility would be a challenge, and at the same time we both felt called to build our family through adoption. We have family and friends who have grown their families through adoption, or been adopted themselves, and have always felt that we would be a good fit to be adoptive parents. We want to give a loving, supportive home to this child, and to share and pass along the opportunities and love that our parents gave us with our adopted child. We understand that there are many joys and challenges in adopting a child and we are ready and excited to experience them all together. For us, parenthood is the loving experience of supporting a new life to grow, learn, and love and ensuring our child knows that they are supported every step of the way.
Qualities We Love, Admire and Respect in Each Other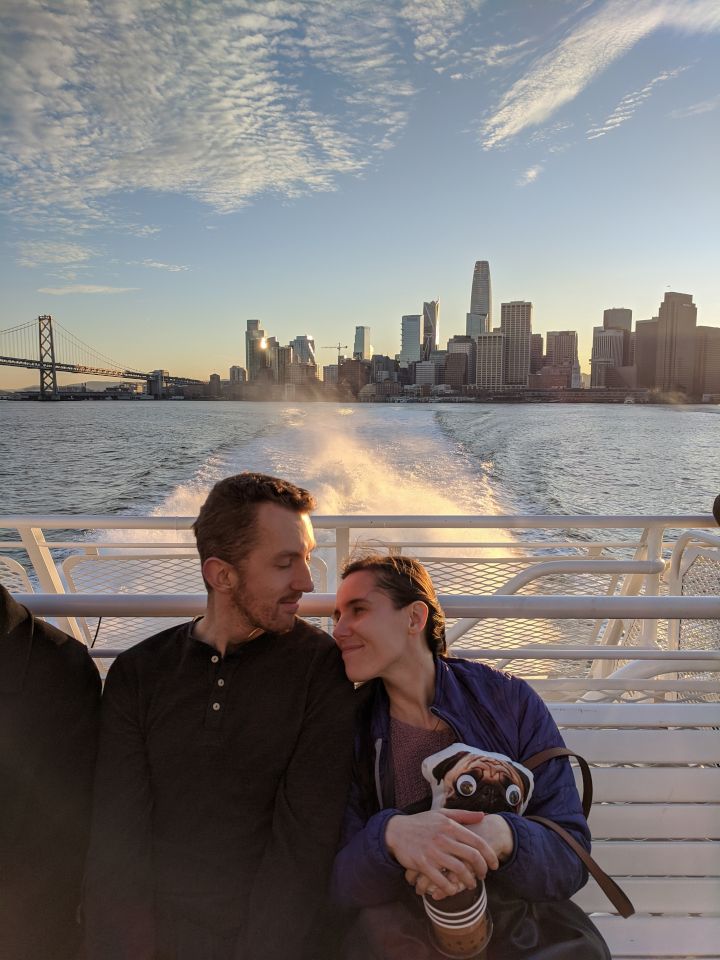 Maureen About Jordan: Jordan is an amazing person and someone I truly admire. Jordan's main goal in life is to make the world a better place. He does this through his work in an environmental nonprofit. He also works to make our community better by supporting causes that fight homelessness and hunger. Jordan says that he wants to ensure the world is a better place for this child and I love him more every day for that. I feel so lucky that Jordan is incredibly supportive, he encourages me to take chances and to achieve my life and career goals. He supported me through graduate school, encouraging me every step of the way. I admire that Jordan is never afraid to try new things. He wants to experience life to the fullest and I just know that he will instill that curiosity and love of life in this child.
Jordan About Maureen: There are so many qualities that I love and admire about Maureen. One quality that really stood out to me from the very beginning of our relationship was the sense of stability and calm that Maureen brings to others. She is a person you can always depend on for a helping hand, a listening ear, or a comforting hug. She has always been deeply focused on caring for the needs of others - whether that's close family and friends or people she just met.
Cultural Diversity
We both grew up surrounded by diverse cultural experiences, with both of us learning Spanish at a young age and growing up in multi-cultural communities. Jordan lived in South America for a semester and taught in a Spanish immersion classroom after finishing college.
We are dedicated to providing our child with a culturally diverse environment to grow up in. We want to provide a home for our child that celebrates and respects cultural differences and a diversity of experiences. Both our neighborhood and our families and friend circles value diversity. We are excited to celebrate our child's unique cultural heritage and racial identity, incorporating stories, history, and traditions into our daily life. And we will ensure that they have relationships and connections with peers, friends, and role models that share a similar background to them. We understand how important diverse representation is to children and we will work to make sure this child sees themselves in the books they read, the toys they play with, and the people they see every day. We want this child to know that they can do anything, and we will surround them with the diversity they need to support their dreams.
Photos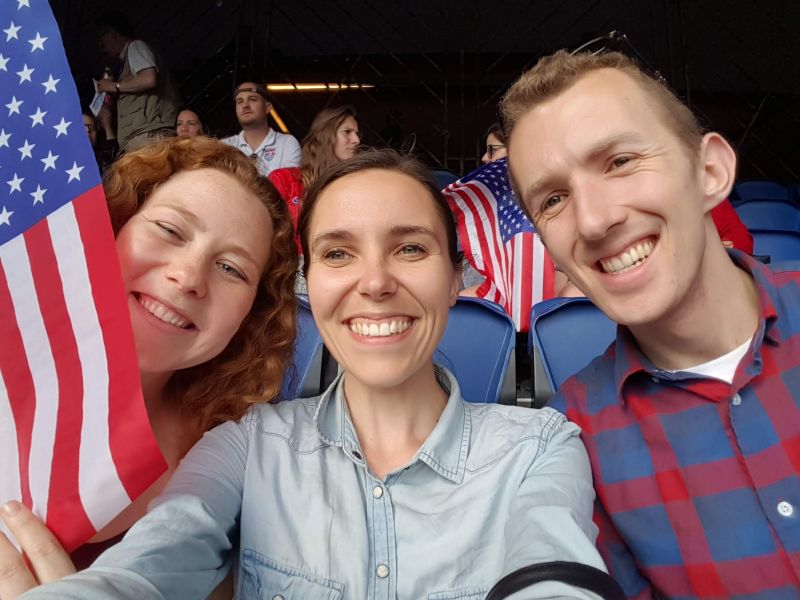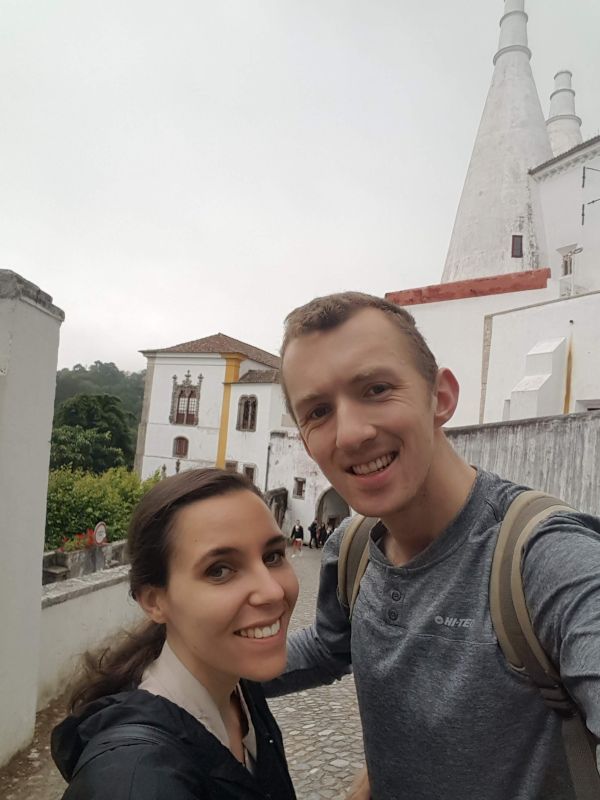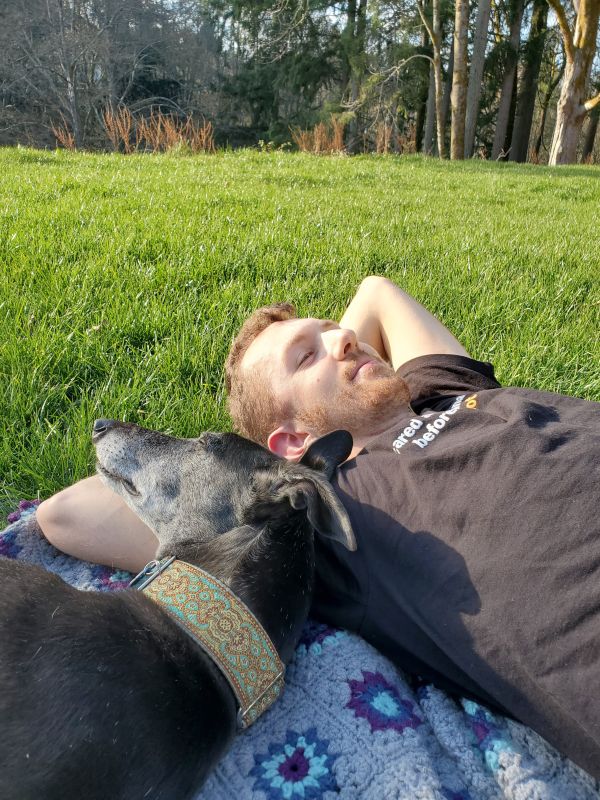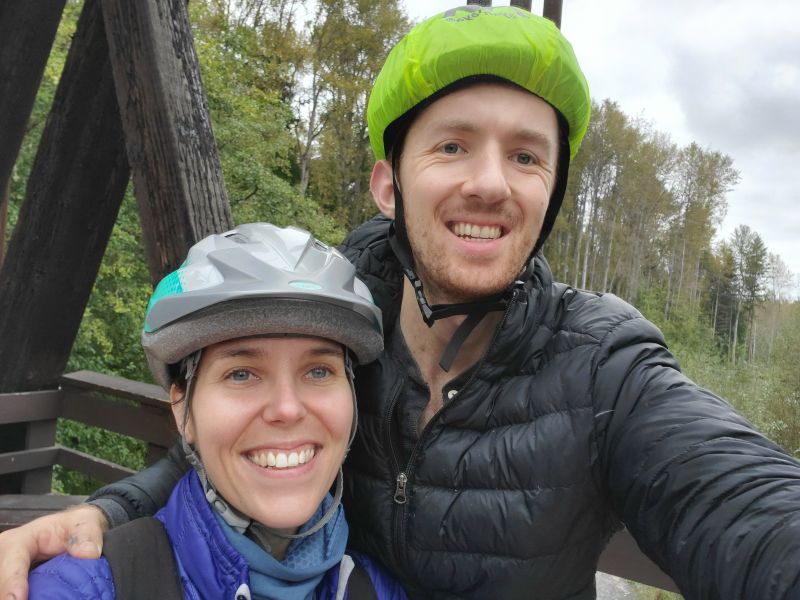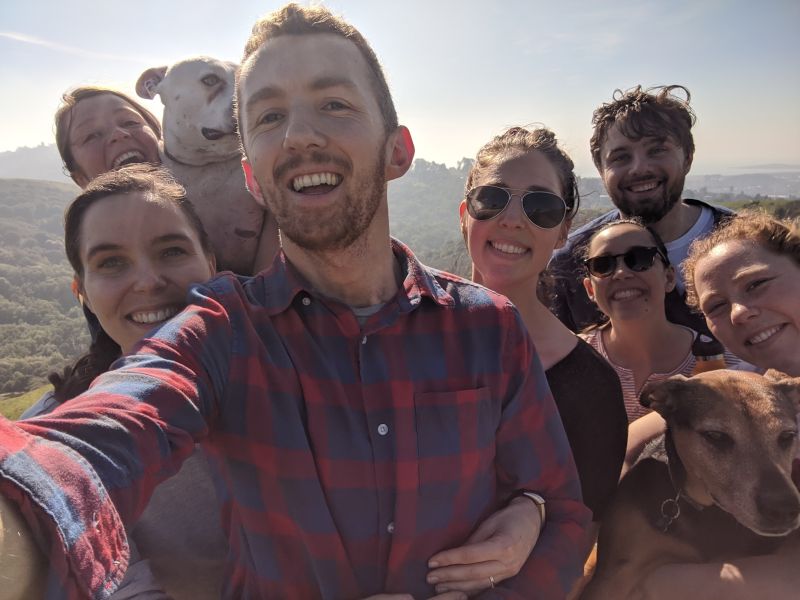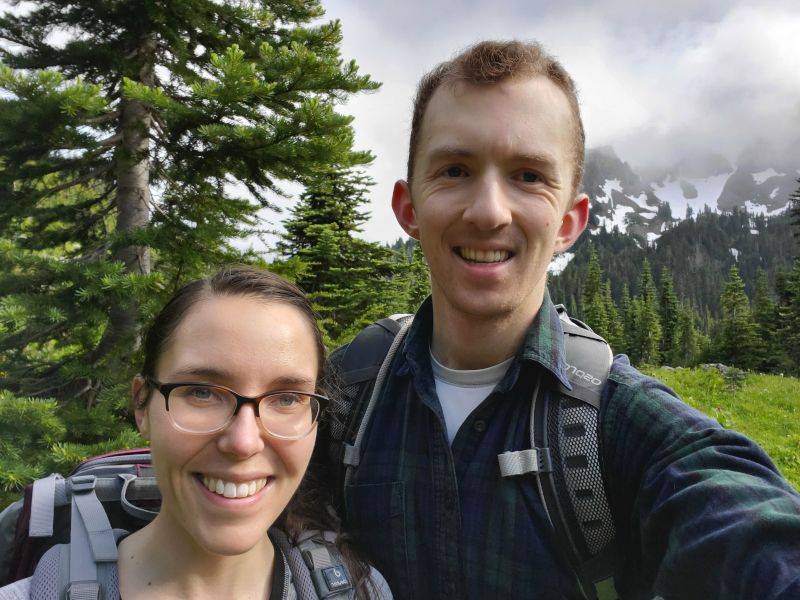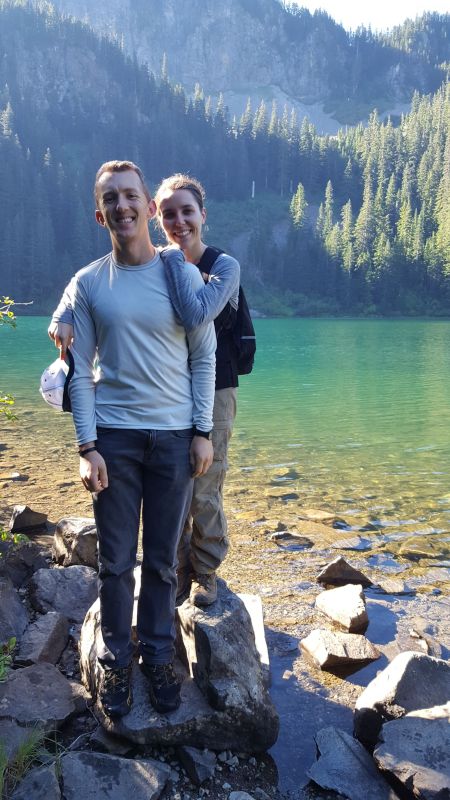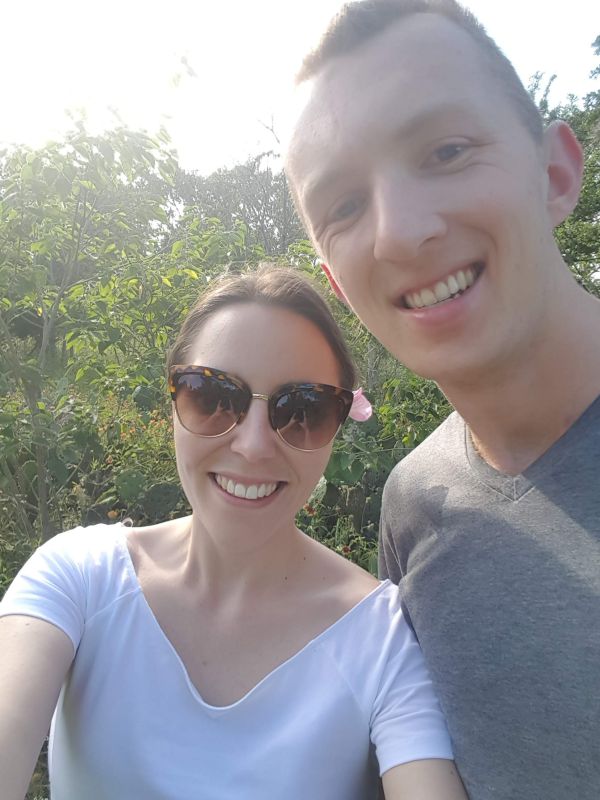 ×
1 / 12
2 / 12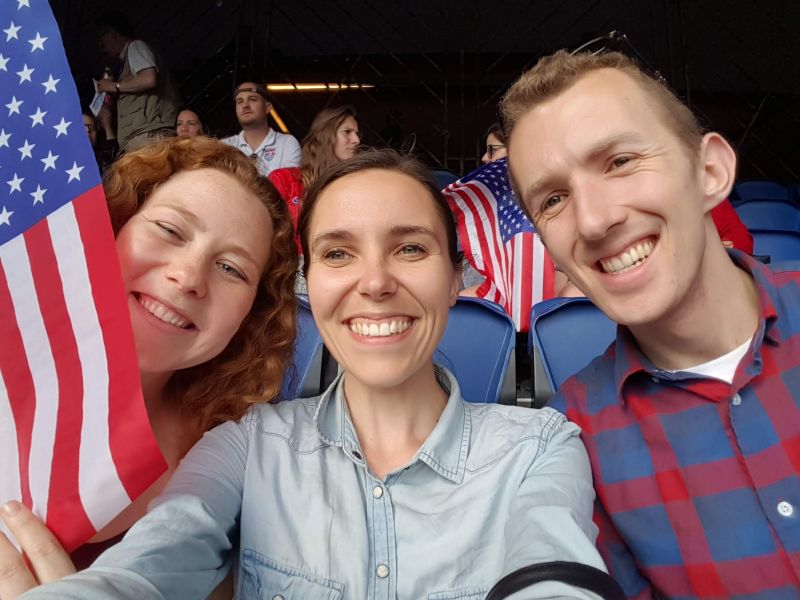 3 / 12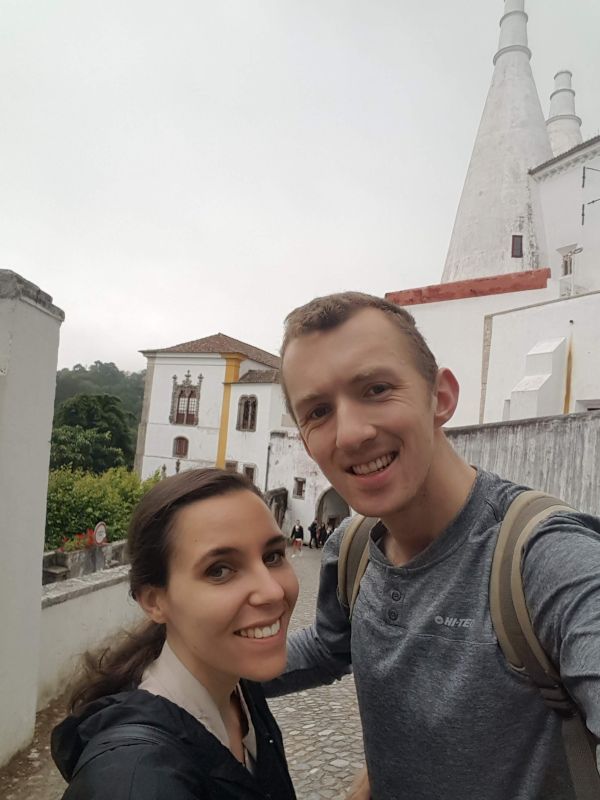 4 / 12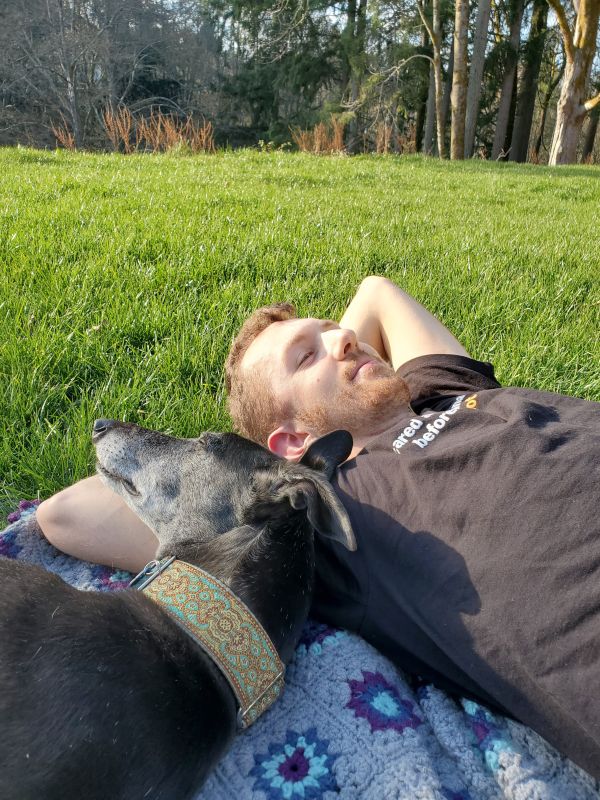 5 / 12
6 / 12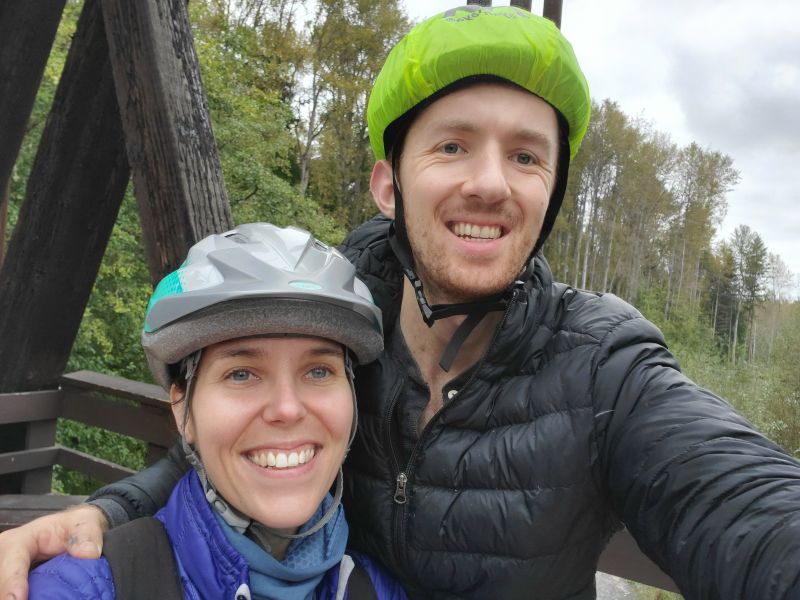 7 / 12
8 / 12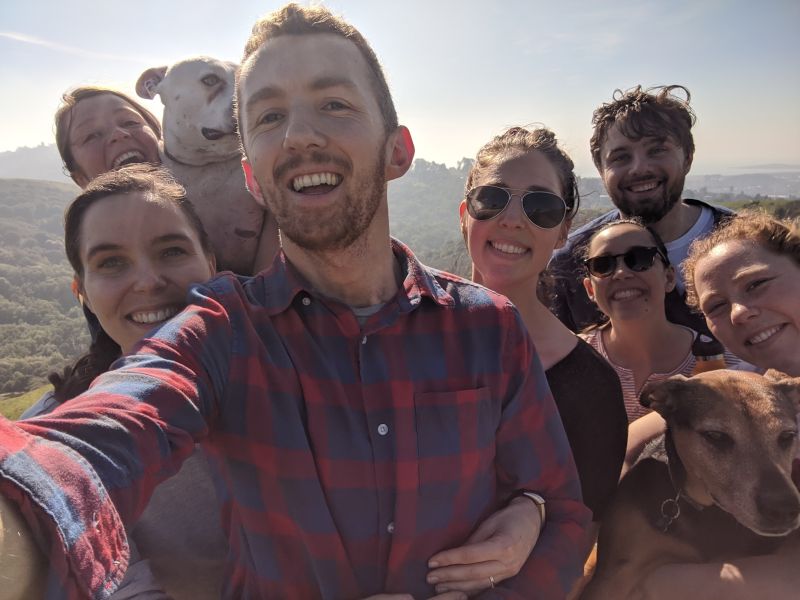 9 / 12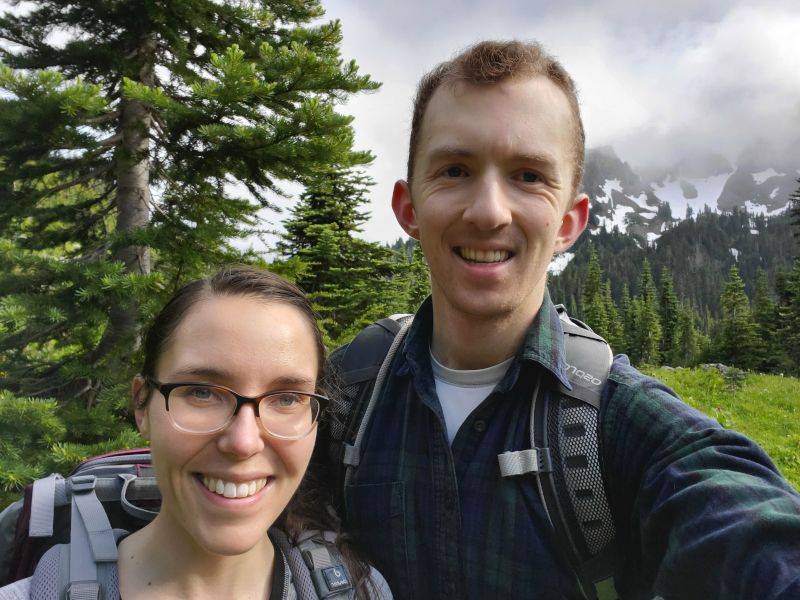 10 / 12
11 / 12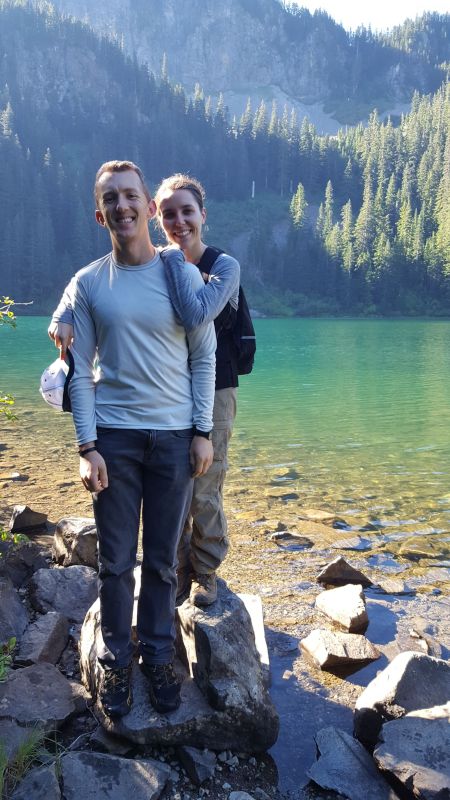 12 / 12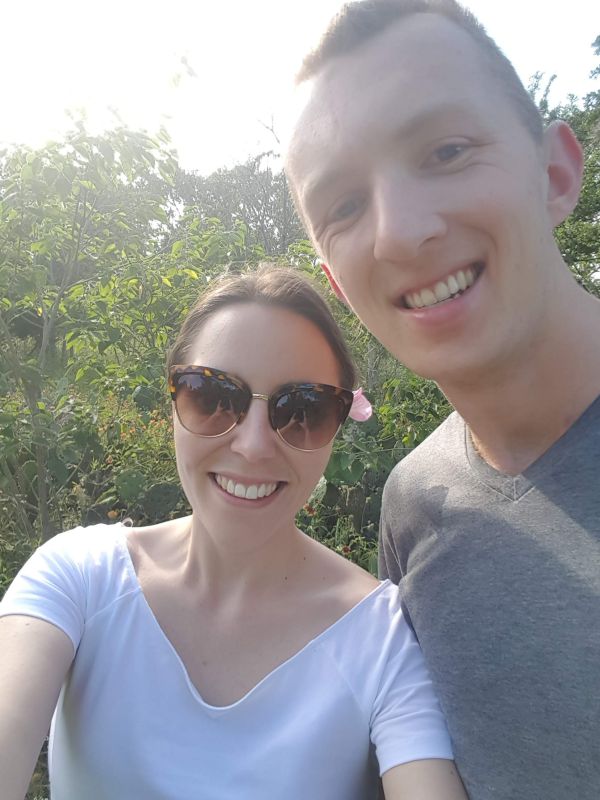 ❮
❯
Our House and Neighborhood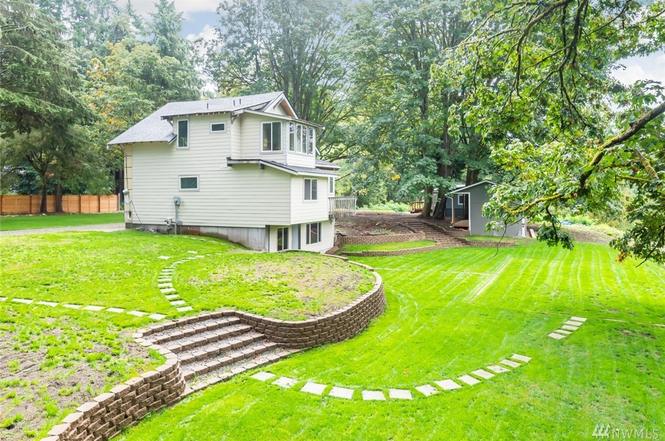 We live in a small town that is just about ten minutes from a mid-size city in the Pacific Northwest. We love that we are so close to the city, while still living in an area with a small-town feel and a strong sense of community. We live on five acres of land, with a big garden and forest to explore. We live with our dog, a sweet, retired greyhound, and our two friendly cats. We are just a short walk away from a bike path where we walk the dog just about every day. We live in a great school district and have an elementary, middle, and high school less than 10 minutes away. Our house has three bedrooms and two bathrooms, and a big kitchen where we love to make meals and baked goods together.
Being outdoors is very important to us, and one of the things we love about where we live is that we are just a few minutes from a beautiful beach. We love to go there to explore and to just sit and watch the boats go by. And we are just an hour from the mountains where we hike in the summer and snowshoe in the winter. We are really excited to share our love of the great outdoors with this child.
Our Extended Families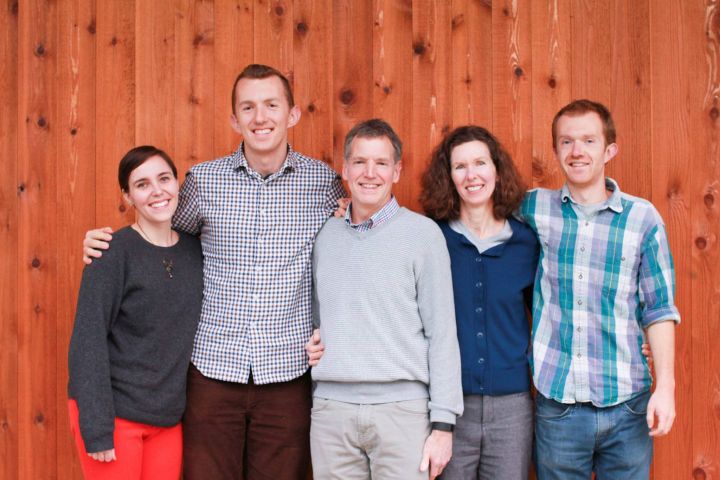 Family is very important to us, and we have been fortunate to both have large extended families with whom we are very close. Jordan's parents live on a farm just a few hours away and visit often. When we are with Jordan's family, we spend our time hiking, cooking together, doing jigsaw puzzles, and working on projects around the farm. He has ten cousins, who we see multiple times a year for big family gatherings at his grandmother's house.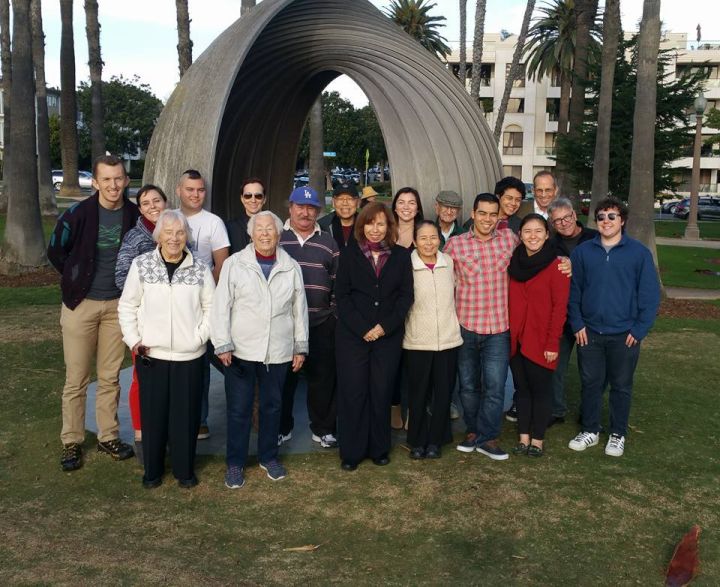 Maureen is very close with her family. Her sister and brother-in-law are foster parents to two boys, and she talks with them weekly. Her family is in Southern California and we trade off visiting with them a few times a year. Our get togethers always include making lots of food, doing puzzles, and going on walks to the beach.
We are lucky to have a close-knit community of friends nearby and around the world who are almost as excited as us for this child. When we all get together there is always a bonfire, yard games, charades, and endless laughter.
Both our families are extremely excited about our adoption plan. One of Jordan's cousins has grown their family through adoption and so adoption is already an important part of our lives. We cannot wait to share our big, close-knit extended family with our future child.
From Us to You
Thank you for taking the time to get to know us. We can only imagine the process you are going through and are so appreciative of your decision to make an adoption plan. If you decide we are the right people to welcome your child into our family, we cannot wait to support you through this journey and we want you to know that your love will always be a present and important part of your child's life.
We want to make sure that our child grows up knowing their adoption story and feeling proud of where they came from. We want this child to know who you are, and to see you as a part of who they are. We are open to and excited about fostering this relationship however you choose - whether that is through emails, letters, phone calls, and/or in-person visits. We will honor your choice on how open this relationship will be, knowing that your choice can change over time.
We hope that you can learn a little about us and consider us as potential parents. From when we first started dating, we recognized how important starting a family would be for us, and the only way we could see ourselves starting a family was through adoption. We started out as friends in college but became closer one summer as we bonded over our love of the outdoors, the same music, and our shared sense of humor. We have been together seven years and married for two. Jordan works from home for an environmental nonprofit and has flexible work hours. Maureen works at a local library, where she enjoys helping the community and fostering the love of reading for all ages. Our work is an important part of our lives, it is an outlet for us to improve our world and our community. But most importantly, our relationship has been the greatest source of support and joy. We share our triumphs and challenges and have only grown closer together. Even during difficult times, we truly enjoy spending time with each other and are so excited to expand that love to include a child. From the very start of our relationship, we knew that we wanted to adopt someday.
We cannot wait to bring a child into our family - to share in our outdoor adventures, homecooked meals, and future memories. Jordan is excited to help our future child explore the outdoors and gain a sense of wonder for the natural world. Maureen has already started collecting children's books and cannot wait to share her love of reading and learning. Above all, we want our child to always feel loved, nurtured, and supported, not just by us but by all the adults in their life. We know that it "takes a village" to raise a child, and we would be honored to share our village with you.
We are so incredibly excited to be parents, to share our lives with a child, and build a lifelong relationship with you. We are deeply honored that you would consider us as parents to your child, and we wish you and your child a lifetime of love and happiness.
With Gratitude and Love,
Jordan & Maureen
Favorites
Actress
Kate Winslet
Emma Thompson
Author
Louise Penny
Naomi Novik
Book
Still Life by Louise Penny
Ella Enchanted
Candy Bar
Jelly Beans
Reese's Peanut Butter Cup
Cartoon
Tom and Jerry
Sailor Moon
Childhood Memory
Raising baby goats on the family farm
Camping road trips with my family
Children's Book
The Phantom Tollbooth
The Paper Bag Princess
Classic Movie
The Princess Bride
Star Wars
Dessert
Maureen's pumpkin pie
Ice cream
Disney Movie
Brave
Beauty and the Beast
Dream Car
Tesla
Thunderbird
Dream Job
Climate Advisor
Librarian
Dream Vacation
Iceland
Visiting friends in Europe
Family Activity
Going for bike rides
Bike rides
Flower / Plant
Lavender
Narcissus (they smell so nice!)
Food
Just about anything Maureen makes!
Pizza
Form of Exercise
Bicycling
Bicycling
Game
Settlers of Catan
Settlers of Catan
Holiday
Christmas
Christmas
Holiday Song
Auld Lang Syne
The Holly and the Ivy
Holiday Tradition
Getting the whole family together for a big Christmas Eve dinner at my grandmother's house
My family's Danish tradition of hiding a nut in rice pudding and whoever finds the nut wins a prize!
Ice Cream
Coffee
Chocolate chip cookie dough
Junk Food
French Fries
Chocolate
Leisure Activity
Watching sitcoms on Netflix
Reading
Magazine
Fine Homebuilding
Bon Appetit
Memory with a Child
Using legos to help the kids learn math
Helping a tutoring student to read and get excited about books.
Memory with Spouse
Making dinners together
Dancing in our living room on a hot summer's day.
Movie
Forrest Gump
Monty Python and the Holy Grail
Movie Munchie
Popcorn (with extra butter)
Whoppers
Movie Quote
"What is this? A center for ants?" - Zoolander
"That there's some good in the world, Mr. Frodo ... and it's worth fighting for." - Lord of the Rings
Movie Type
Comedy
Historical Drama
Musical Group
The Lumineers
The Head and the Heart
Nursery Rhyme
Baa, Baa Black Sheep
Olympic Event
Downhill Skiing
Diving
Personal Hero
Gina McCarthy
My older sister
Poet
Antonio Machado
Mary Oliver
Quality about my Spouse
Her unending care for the needs of others
The genuine desire to make the world a better place for everyone.
Quote
"Life's most persistent and urgent question is, 'What are you doing for others?'" - Martin Luther King, Jr.
Restaurant
A Seattle pizza place where my wife and I celebrated our first anniversary
The local pizza place I went to growing up
Sandwich
Grilled Cheese
Breakfast Sandwich
Shopping Store
Trader Joe's
Trader Joe's
Song
Rivers and Roads by the Head and the Heart
Stay Gold by First Aid Kit
Sport to Play
Rowing
Swimming
Sport to Watch
Soccer
Soccer
Sports Star
Megan Rapinoe
Simone Biles
Sports Team
Reign FC (Tacoma's undefeated women's soccer team)
The LA Dodgers
Subject in School
Biology
English
Superhero
Black Panter
The Unbeatable Squirrel Girl
Thing to Cook
Stir Fry
Bread
Time of Day
Morning
Morning
Tradition
Christmas Eve at my Grandma's house with all my cousins and their families
For every birthday, Jordan puts together a treasure hunt for me
TV Show
Ted Lasso
Parks and Rec
TV Show Character
Ron Swanson
Leslie Knope
Type of Music
Indie Rock
Folk
Vacation Spot
Costa Rica
Oregon Coast
Video Game
Super Mario
Street Fighter