1-800-ADOPTION
Thank you for viewing our profile
If you would like to learn more about us, please call 1-800-ADOPTION (2367846), fill out the form at the bottom of our on-line profile page, or email us at bp_information@americanadoptions.com.
To revisit our on-line profile page and view our profile video at American Adoptions, simply use your mobile phone to scan the QR code on the right. We are looking forward to hearing from you!
Jon & Clare
Hello from Washington, D.C.! Thank you for choosing to get to know us. The day we adopted our daughter Sora was the best day of our lives, and we've treasured every moment of snuggling her, singing to her, laughing with her, and helping her grow. We both come from big families, and we're grateful to you for considering us as parents and potentially giving Sora a sibling.
About Us
Job
Human Rights Lawyer
Special Assistant to the President
Education
Law Degree
Master's Degree in Public Policy
Relationship
Legally Married
Adoption in Our Lives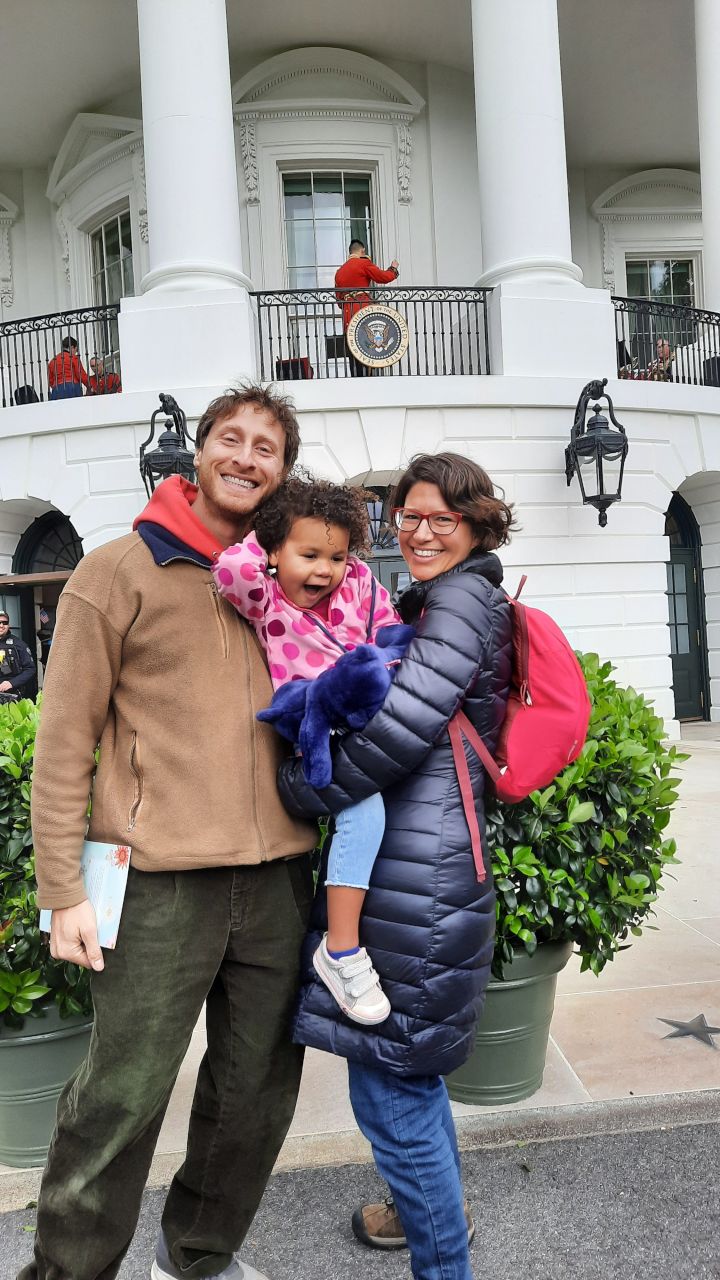 Sora parachuted into our lives on May 10, 2019. Her birth mother decided to place her for adoption just two weeks before she was scheduled for a C-section, so we only had a few days' notice to drop everything and hurry to Florida for the birth. We were excited beyond words, but also nervous and trying to keep our expectations under control.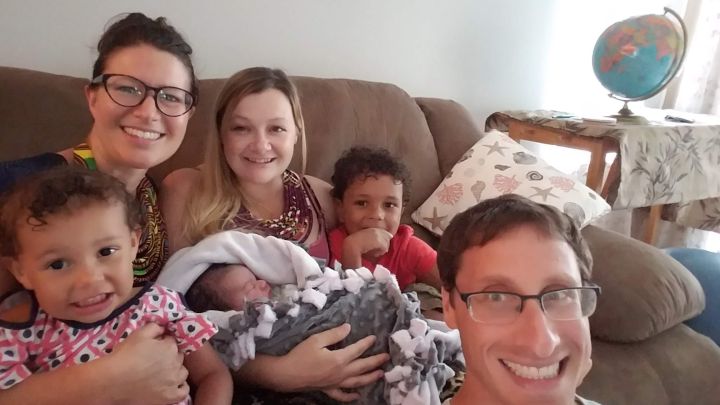 Now, three years later, it's hard to even imagine life without Sora. She makes our hearts sing with her sweetness and snuggliness - the best part of everyday is the half-hour before her bedtime, when we lay together on the cushions in her room, talk about what we're thankful for, and make up silly songs and stories about what happened during the day. She's a total goof-ball - she loves dancing like a crazy person to upbeat hip-hop tunes and belly-laughing whenever she eats something that hits her just right. And her excitement at discovering the world has helped us appreciate the beauty of our everyday lives - when we take her outside to see the animals she loves to greet on the streets of our neighborhood, we're reminded of how lucky we are to live in such a vibrant and joyful place.
We know parenting won't always be easy, whether it's with Sora or another child. But we're so excited for Sora to share her light with a new brother or sister.
Our Leisure Time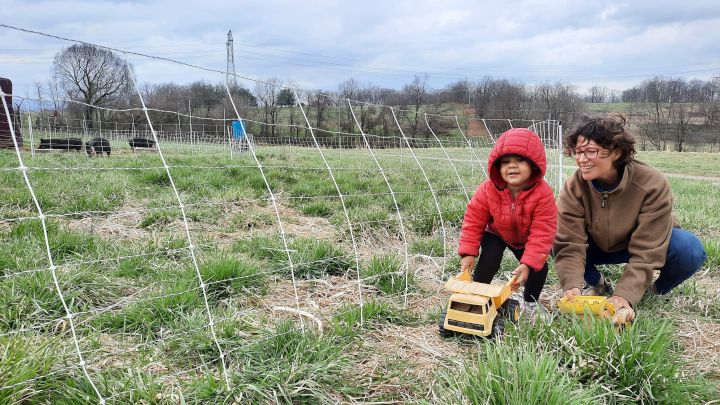 As a family, we love to cook delicious meals, see friends and family, and go adventuring to different corners of the globe. On a typical night at home, Sora goes to bed by 7:30, and then we spend the rest of the evening reading, watching Netflix, or having dinner parties with friends. On a weekend, we might head out of town to the beach or just spend a lazy Saturday at a friend's pool. On vacation, things are a little more unpredictable - you might find us visiting family in Nebraska, hiking in the Rocky Mountains, or going to obscure music festivals in remote West African capitals.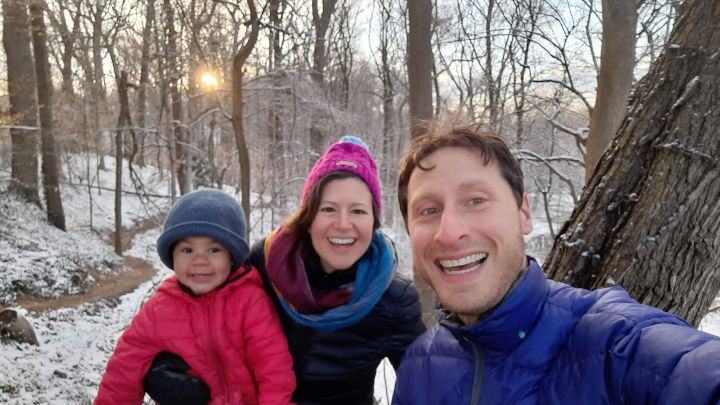 When Jon is away on work travel, he usually comes back to find out that Clare has binge-watched three seasons of her current fave TV show and eaten grilled cheese every night after Sora went to bed.
When Clare is away on work travel, she learns on her return that Jon has filled the freezer with experimental dinners, eaten two tubs of ice cream, and pulled at least two all-nighters reading sci-fi or history e-books.
Qualities We Love, Admire and Respect in Each Other
Jon says: Clare is a creative soul who's always looking to make someone feel special or turn an ordinary day into a dance party. She has a sharp mind, a big heart, and believes we're in this world to make life better for others.
Fun Facts about Clare:

After working and saving up for years, Clare spent her 25th year traveling, planting trees in India, hiking in Australia, and working to protect the environment in China.
Her favorite food is anything with cheese.
At age 10, a chunky Clare decided she either needed to eat less or start exercising. She refused to go on a diet, so instead she started doing her mom's "Dancing to the Oldies" workouts in the basement every night.
President Obama once called Clare a "shorty" - one of the proudest moments of her life.
Clare says: Watching Jon with Sora is so special - his passion for life, kindness, and teaching spirit make him an awesome dad.
Fun Facts about Jon:

He makes up hilarious new lyrics to old songs
His favorite food is cereal, but he's an excellent cook
He loves nature and can't resist jumping into any body of water
He works as a human rights lawyer, but at home he's always making Sora and me laugh, playing piano, or talking about something interesting he's reading.
Jon has lived with Tanzanian Masai warriors, worked with tribes in the Amazon rainforest, and traveled to almost every Midwestern state.
Photos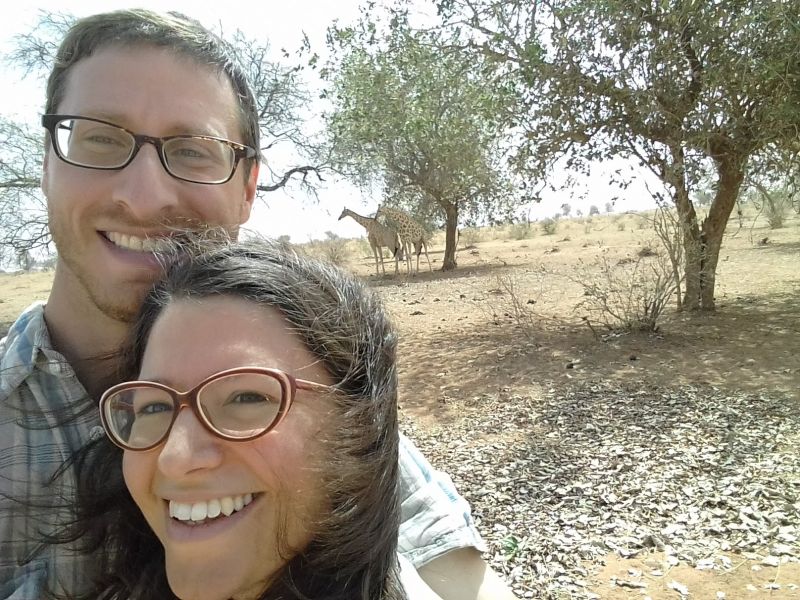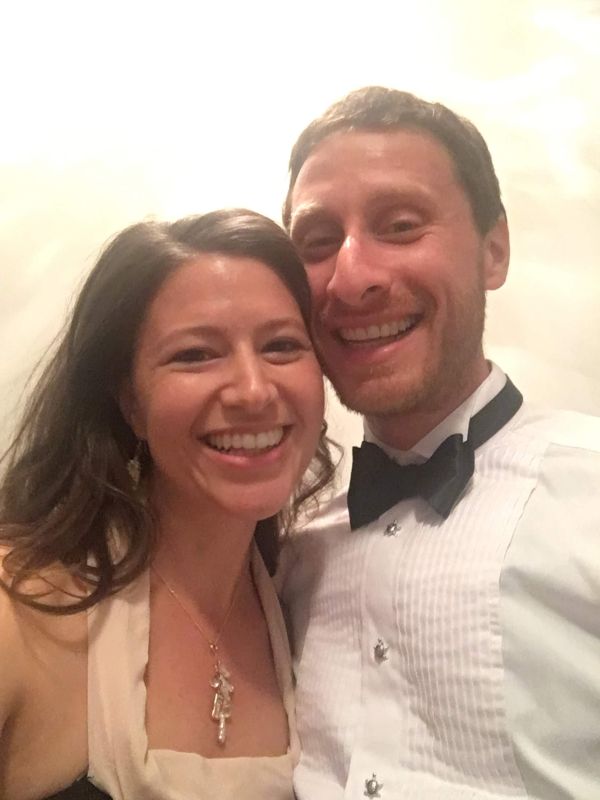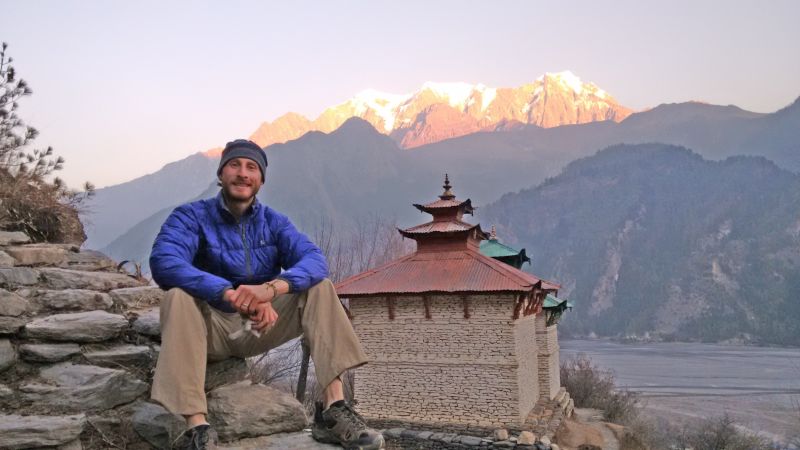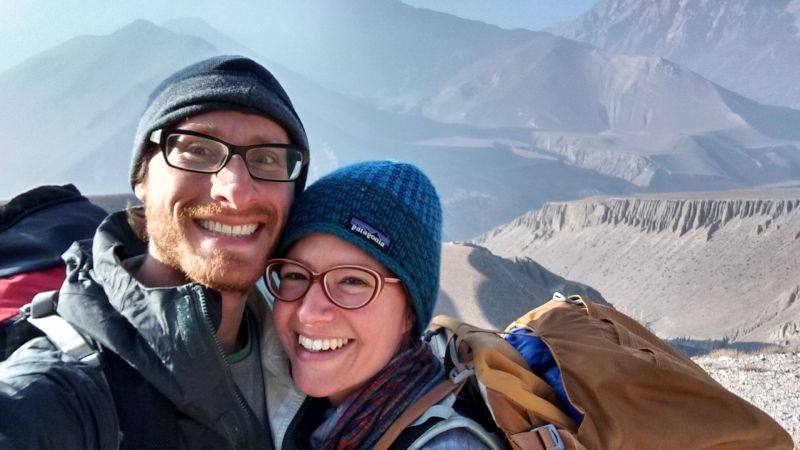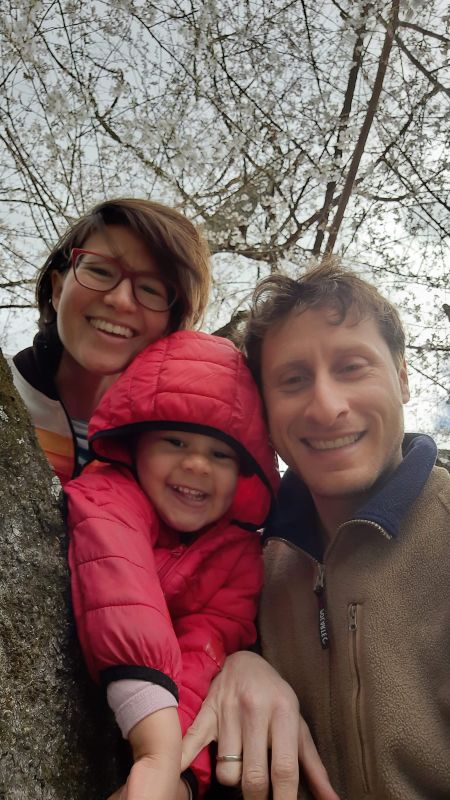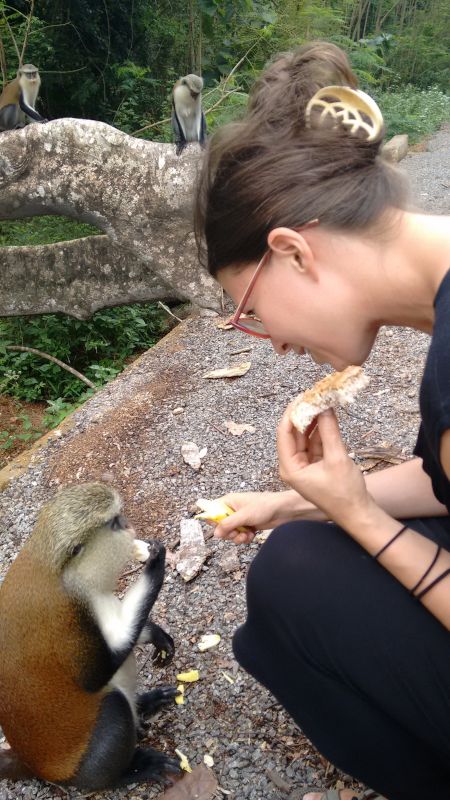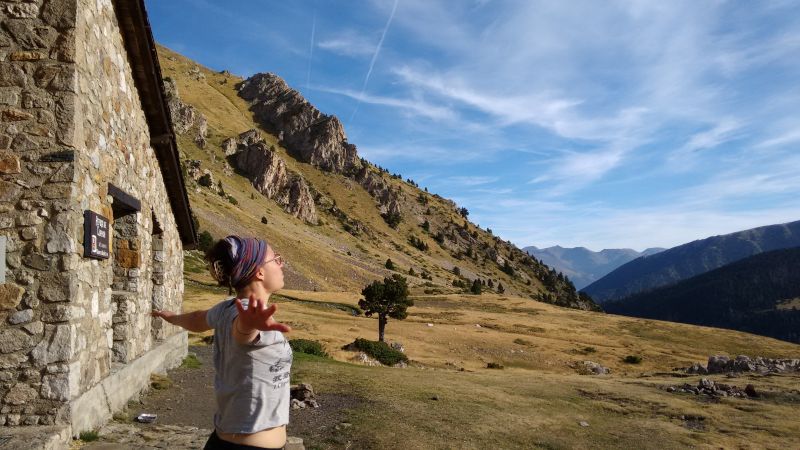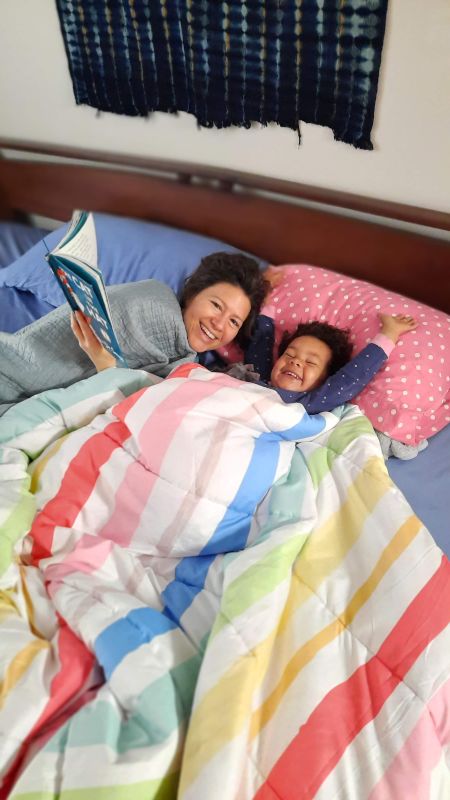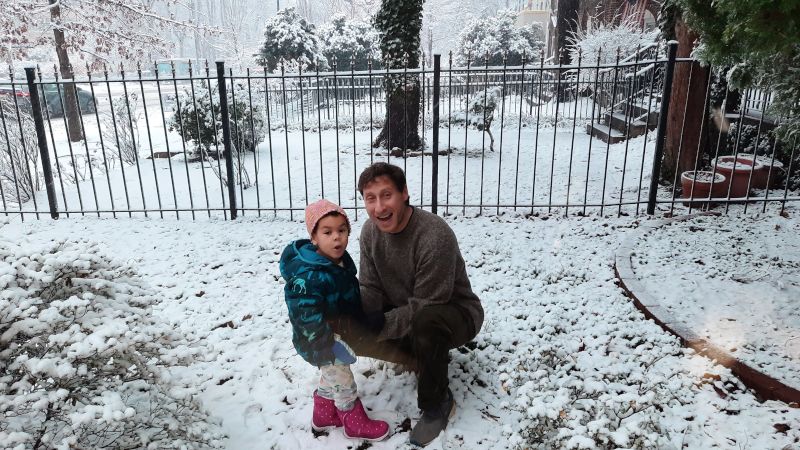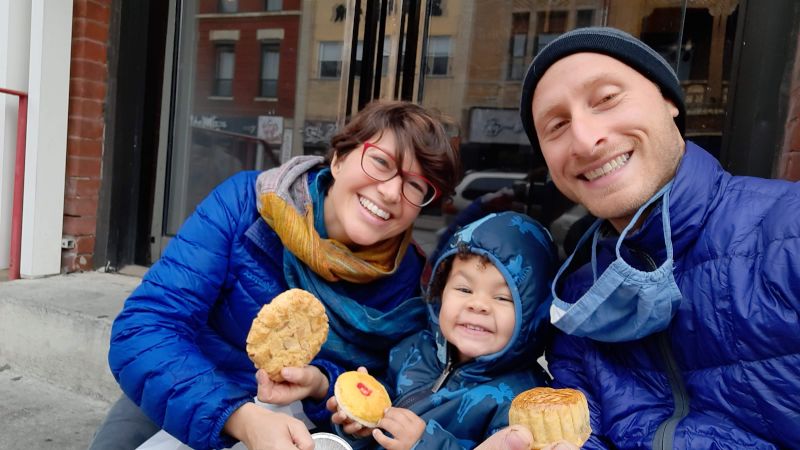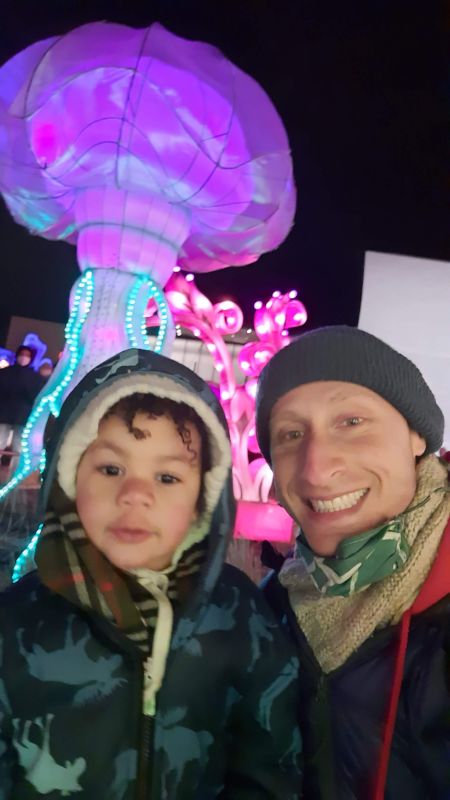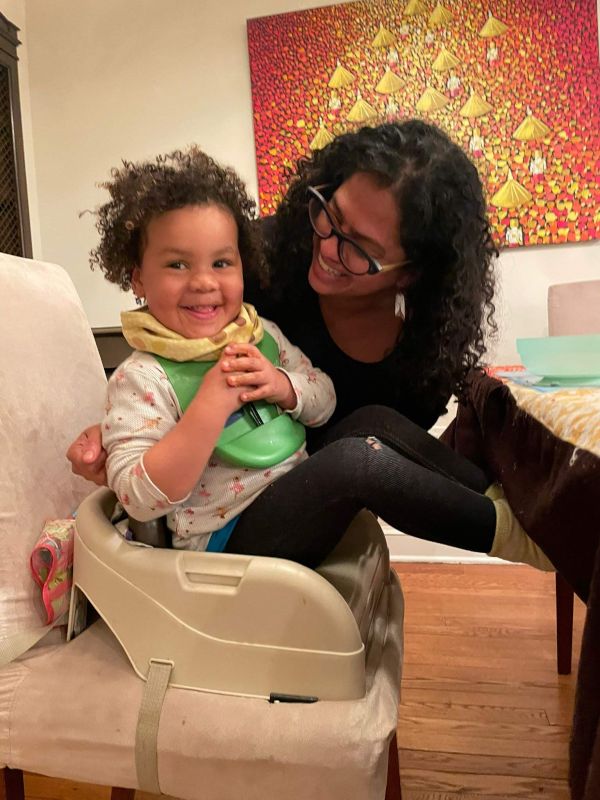 ×
1 / 12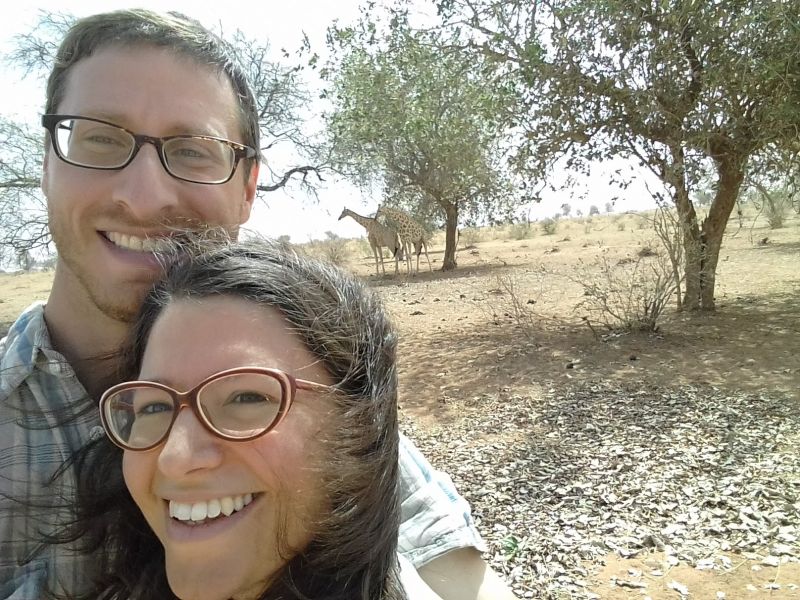 2 / 12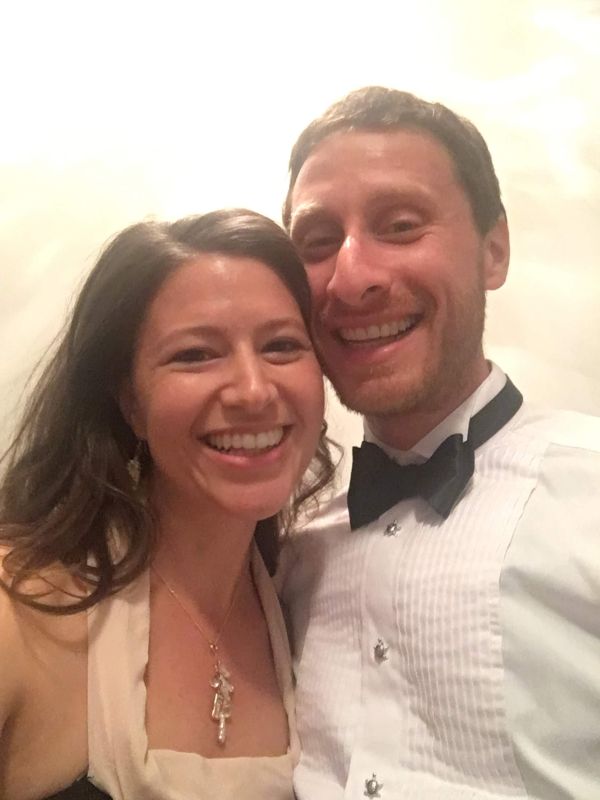 3 / 12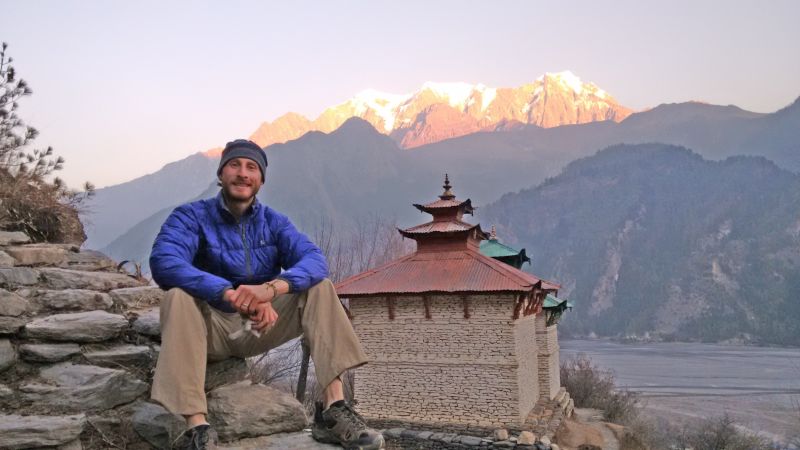 4 / 12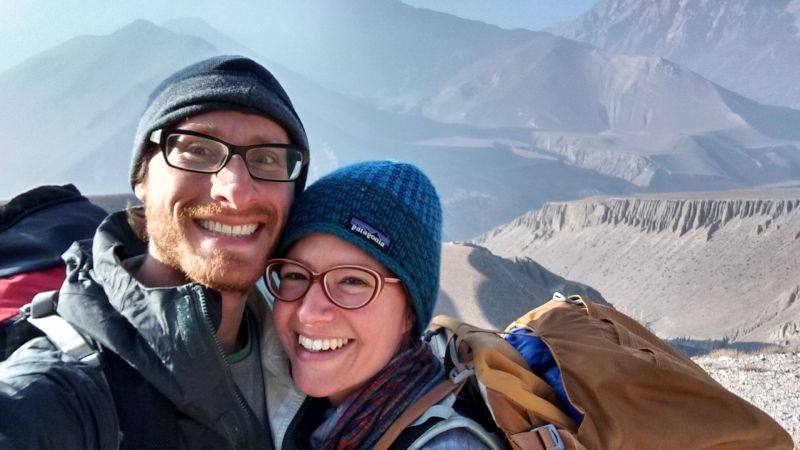 5 / 12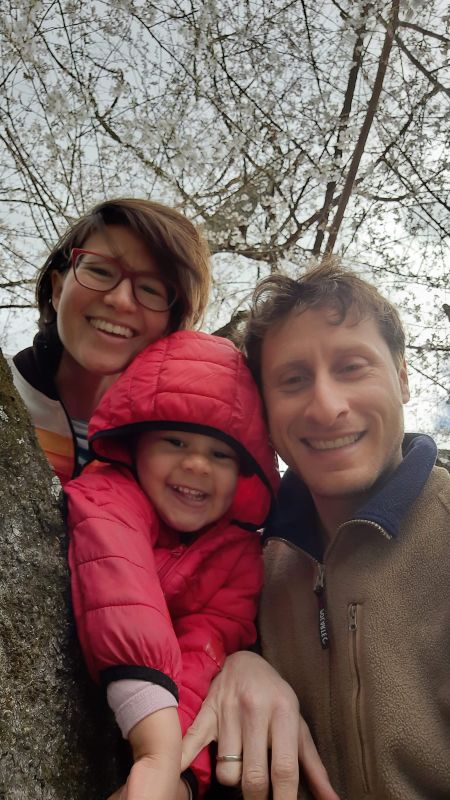 6 / 12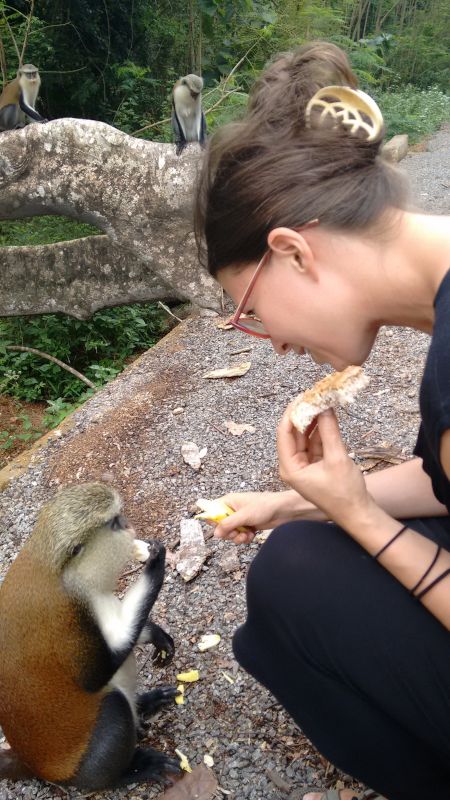 7 / 12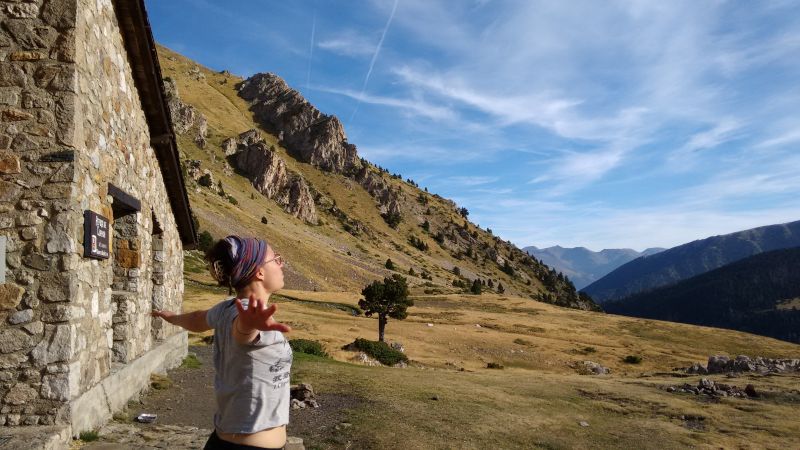 8 / 12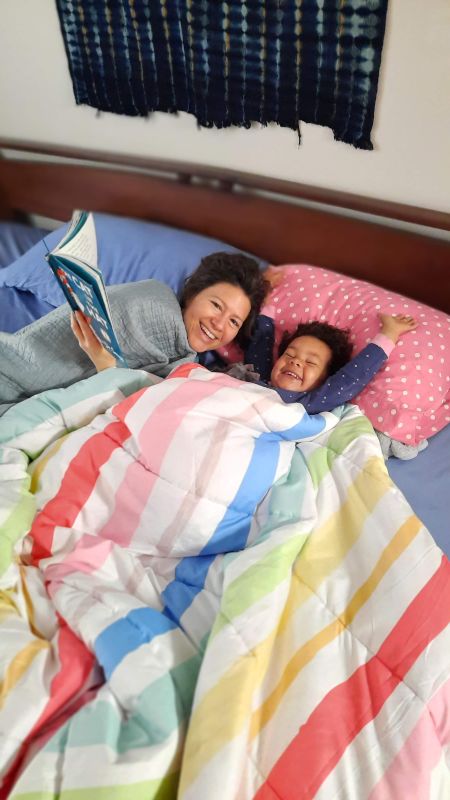 9 / 12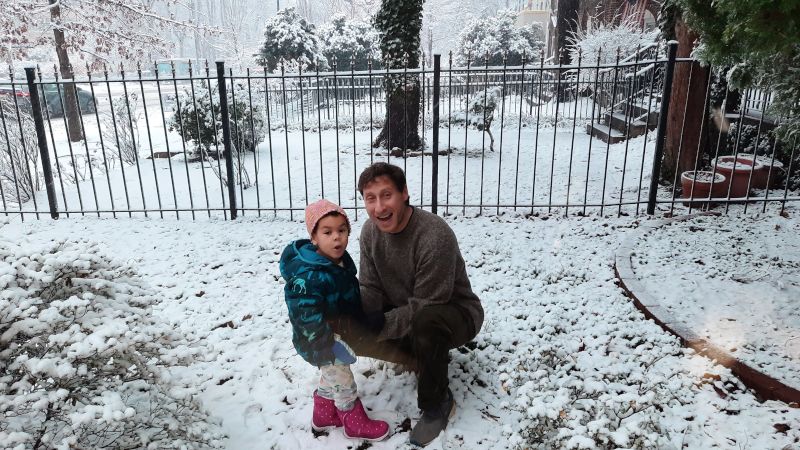 10 / 12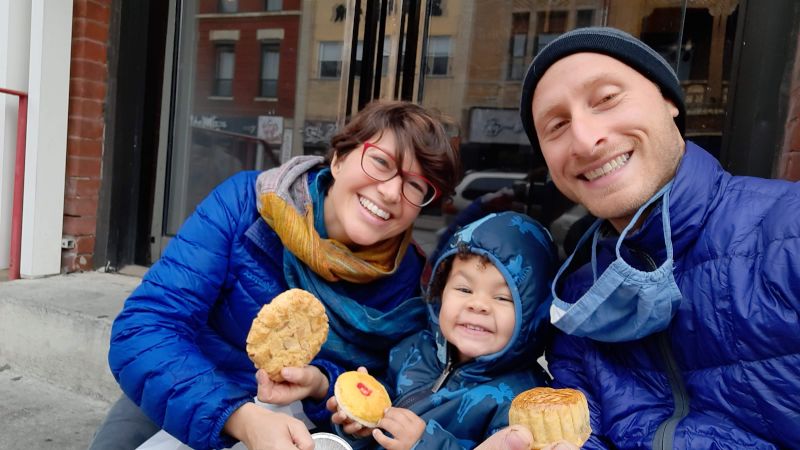 11 / 12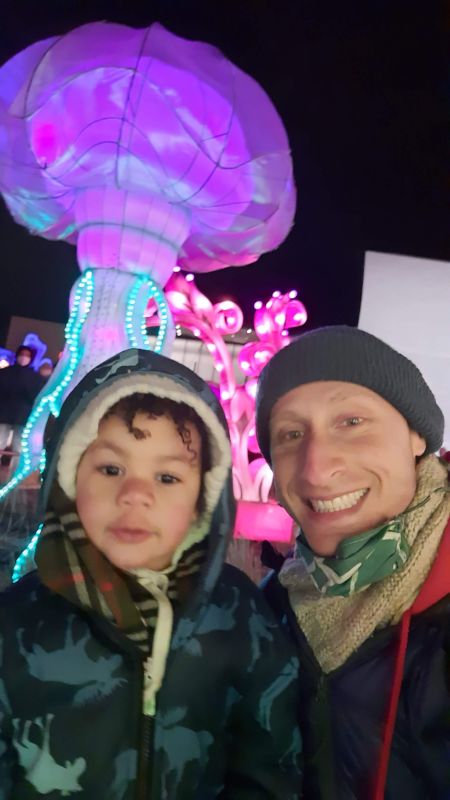 12 / 12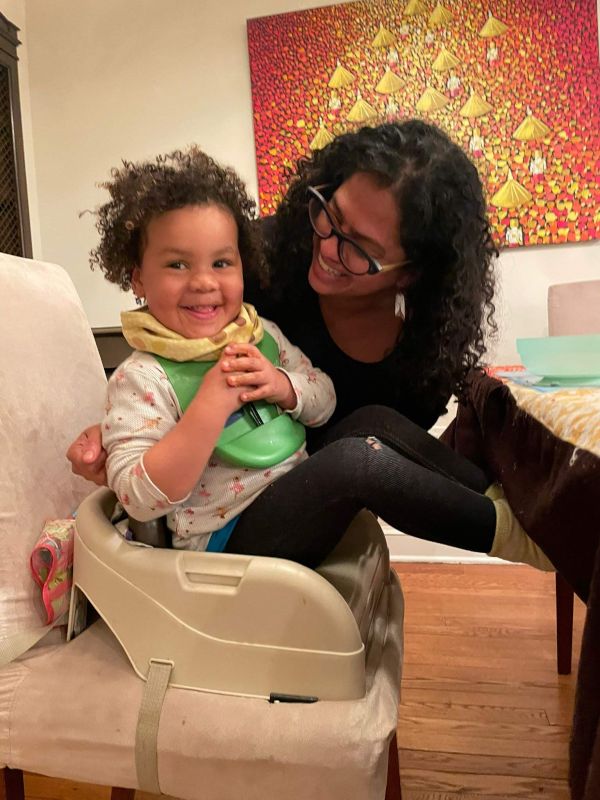 ❮
❯
Our House and Neighborhood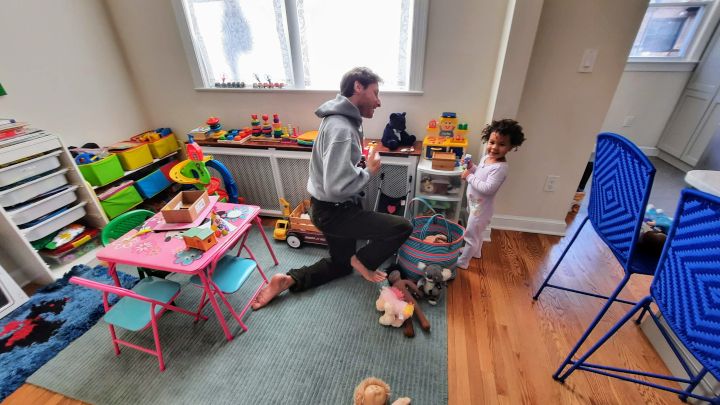 We live in a vibrant part of Washington, D.C., where we moved after spending almost six years in West Africa. Everything we could ask for in a neighborhood lies within easy walking distance: supermarkets and farmers' markets, playgrounds, schools, leafy parks, indoor and outdoor swimming pools, public libraries, and restaurants with every kind of food imaginable. On our block alone, there's incredible diversity and at least five families with young kids. We love the fact that neighbors always say hi to each other and stop to help each other out. And the alley behind our house is sort of a neighborhood crossroads, where we all barbecue and throw block parties.
Our home is a bright, airy rowhouse with lots of space for a child to explore and a little garden out front. The ground floor is open and spacious – a big dining room, modern kitchen, and a cozy front room with a fire place that looks out on the garden. Upstairs are three bedrooms, one of which Jon has been using as an office to manage his human rights non-profit. Then there's another, secret flight of steps to our "bonus room" – a big space on the third floor where kids and adults alike can run around or just stretch out and relax. We've filled our home with bright fabrics and artwork from our time living in Ghana and our trips all over the world, so it sometimes feels as if we're living in a rainbow.
Our Extended Families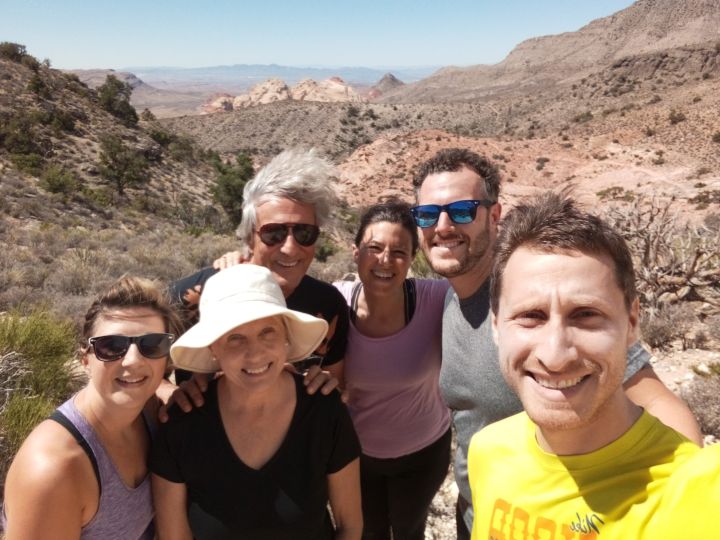 Dozens of cousins bouncing on cushions in the basement. Six sets of aunts and uncles, ready to read a child a story, take them for a walk, or just play board games. A grandmother, two grandpas, and a great-grandma (Noni) to watch over you, sing you to sleep, and make sure you pee before you go to bed! That's how we'll spend Christmas and other holidays with Clare's family in Omaha, Michigan, and Tennessee.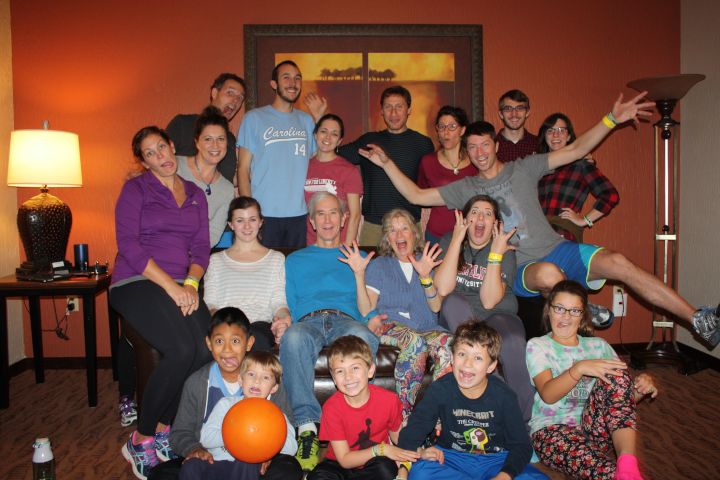 A goofy grandpa with bottomless energy and endless stories to fool around with. A doting Bubbe (the Jewish word for grandmother) who will always send you home with your favorite baked dessert. An aunt and uncle who will make time for any activity that catches your interest, and two cousins who will always include you in their crazy games. That's what weekends with Jon's family in New York will be like.
Then there are the friends – also our family – who are just waiting to welcome another child into our Tuesday fun nights and Friday night Shabbat dinners. And our crew back in Ghana, who are always asking us when we're coming back next to see them and their kids.
And of course, there is us – two completely devoted parents, head over heels in love with our daughter Sora and hoping to adopt again. Two parents who try to make every single day full of adventure, joy, and learning. Two parents who are ready to nurture another child and make our family complete.
From Us to You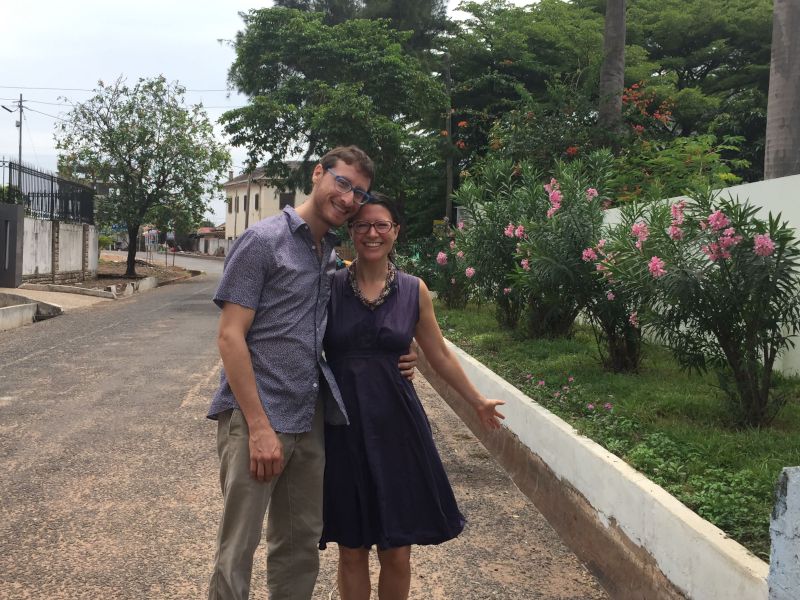 Adoption is a crazy process. For you, making the tough decision to entrust your child to other people to raise and then choosing who those people should be. For us, going through 27+ layers of paperwork and process, all the while wondering when and how it will end. But we want to do it because we want to give a child the best shot at a great life, a loving upbringing, a stable environment, and a nurturing home.
We know the adoption process is long, intense, and uncertain. When we set out to adopt our first child, the first opportunity fell through at the last minute. But the world had a surprise in store: three months later, our case worker called. A woman named Stephanie was scheduled for a C-section and had chosen us to adopt the baby. We jumped on a plane, not knowing if this would be the time that we really got to become parents.
When we met Stephanie in person and held little Sora for the first time at the hospital, all the stress and exhaustion was washed away by the joy of forming a new family. A day later, we took Sora home; two days later, we spent Mother's Day with Stephanie and her two other kids. We text them pictures and videos of Sora regularly, and they joined our families on Zoom for Sora's one-year birthday. We love Stephanie, and we are grateful to her for bringing Sora into this world and helping us become parents.
We recently moved to Washington when Clare got a job at the White House. Her passion is climate change and environmental protection, and she was given the chance to work for the President on transforming our financial systems to stop global warming. Before that, we lived in Ghana for nearly six years for Jon's work. He is a human rights lawyer and had been working from the U.S. for years supporting human rights lawyers in their cases around the world. A group of West African lawyers eventually asked him if he would move here to start a non-profit to provide them with more regular support and greater financial resources for their cases protecting communities against large corporations - usually mining companies - that destroy their environment and their livelihoods. His work is awesome - he is empowering communities to fight for their rights. We are both dedicated to trying to make this world a better place in whatever way we can.
Washington is a wonderful place to raise a child – we have such easy access to parks, playgrounds, great schools, and cultural institutions. Being close to our families has also been a game-changer – all the grandparents have visited more than once, and we look forward to spending more long weekends and holidays with our brothers, sisters, nieces, and nephews. But Ghana was an amazing place for Sora to spend her first two years, and we plan to take our children back there so they can maintain the connection. Our neighborhood was full of schools, churches, vibrant restaurants, big flowering trees, and Ghanaian neighbors who took us into their family. And diversity - awesome diversity of people, cultures, and beliefs. We think that living in different parts of the world is important - our experiences abroad have helped us realize who we are and inspired in us greater compassion for others. Our children will grow up knowing diverse cultures, including those of their birth parents. For example, Sora's birth father is from Nigeria, and we plan to make sure her Nigerian heritage is part of her life.
Thank you for reading to the end of our profile. We are not perfect, but we are thoughtful people who love each other and have a lot more love to give. Any child who joins our family will grow up seeing the world with us. We will give them love, support, and encouragement as they pursue their dreams in life. And they will have fun! We love to sing, dance, eat, have adventures, and be silly – life is meant to be lived! They will also have the roots and grounding that come from an open, accepting, and hilarious circle of family and friends. Their birth parents will receive letters and pictures, and we'd be open to more consistent contact as well. Most importantly, they will be loved.
We hope that you will want to get to know us better and consider helping us complete our family. We send you our love and gratitude as you decide your next step,
Jon & Clare
Favorites
Actress
Marisa Tomei
Meryl Streep
Author
N.K. Jemisin
Clive Cussler
Book
The Luminaries (amazing book about New Zealand during the gold rush)
How to Slowly Kill Yourself and Others in America by Kiese Laymon
Candy Bar
Almond Joy
Twix and Reeses Peanut Butter Cups...
Cartoon
Danger Mouse
Mighty Mouse and She-Ra
Childhood Memory
Milkshakes at Arby's on long road trips with my family
Swinging on a swing set and making flowers talk.
Childhood Toy
Voltron
Trolls
Children's Book
The Little Train
Hands Hands Fingers Thumb by Dr. Seuss
City
New York City!!!
Paris
Classic Movie
The Wizard of Oz or The Never-ending Story
Godfather and Top Gun
Color
Blue
Green and Yellow
Day of Week
Thursday
Thursday
Dessert
My mom's sour cream coffee cake
Chocolate Lava Cake
Disney Movie
The Little Mermaid
Little Mermaid
Dream Car
A flying car!
Red Porche
Dream Job
Astronaut (yes, still, a little bit)
Ambassador
Dream Vacation
Rafting in the Grand Canyon
Hiking in New Zealand
Family Activity
Bedtime stories
Making Cookies or Road Trip!
Flower / Plant
Lilacs
Redwood Tree
Food
Ice cream
Chocolate Chip Oatmeal Cookies
Form of Exercise
Running
Running, Swimming, and Dancing
Fruit
Blackberries
Watermelon
Hobby
Figuring out songs on the piano
Dancing and Learning Guitar
Holiday Song
Shalom Aleichem (Jewish sabbath song)
Jingle Bells
Holiday Tradition
Friday night Shabbat dinners with family
Singing Happy Birthday to baby Jesus on Christmas morning (and then eating cinnamon rolls with hot chocolate:).
Ice Cream
Baskin Robbins German Chocolate Cake ice cream
Mint Chocolate Chip, Peanut Butter Chunk, and Coffee (I love ice cream!)
Junk Food
Hard pretzels
Potato Chips (they get me every time)
Leisure Activity
Sleeping in
Reading
Magazine
Conde Nast Traveler
Us Weekly
Memory with a Child
Falling asleep with Sora on my chest when she was a newborn
Holding Sora in the early morning when she's still sleepy and reading to her as she cuddles on my lap.
Memory with Spouse
Saying I love you for the first time in a giant pile of leaves in Shenandoah National Park
Our wedding day - all of it - it was so beautiful.
Movie
Any Mission Impossible movie
Mission Impossible
Movie Munchie
Good 'n Fruities
Popcorn (I'm crazy for popcorn, especially movie theatre popcorn!)
Movie Quote
"There's no place like home"
"Leave the gun, take the canollis."
Movie Type
Spy thrillers
Action
Musical
Carousel
Sound of Music
Musical Group
A Great Big World
Jason Derulo
Nursery Rhyme
Hickory Dickory Dock (because it was Sora's first favorite)
The Itsy Bitsy Spider and Twinkle Twinkle Little Star
Olympic Event
Speed skating
Gymnastics
Personal Hero
Ken Saro-Wiwa (Nigerian environmental activist and martyr)
Gandhi and Martin Luther King Jr.
Play
Death of a Salesman
Hamlet
Poet
Langston Hughes
Maya Angelou
Quality about my Spouse
Her sunniness and ability to let loose and have fun
He is goofy,thoughtful, and a good singer (and funny dancer:).
Quote
"Not all those who wander are lost" (Tolkien)
"Be the change you wish to see in the world." - Gandhi
Restaurant
Brothers Italian World (amazing Italian sandwiches in NYC!)
Thip Khao in Washington DC (amazing Loatian food!)
Sandwich
Grilled veggie sandwich with mozzarella and balsamic vinegar from Brothers
Egg Salad on Rye Bread with Cheddar Cheese
Scripture
Book of Ruth
Luke 2:52
Shopping Store
Thrift stores (you never know what you're going to find!)
Marshalls
Song
What I Got by Sublime
Nina Simone "I wish I knew how it would feel to be free", Meghan Trainor "I feel better when I'm dancing", and Jason Derulo "Trumpets"
Sport to Play
Baseball
Soccer
Sport to Watch
Soccer
Gymnastics
Sports Star
Darryl Strawberry
Michael Jordan
Sports Team
Yankees (don't hate me!)
Chicago Bulls
Subject in School
Foreign Languages
History
Thing to Cook
Pizza
Cookies
Time of Day
Late afternoon
The early evening light.
Tradition
Everyone in my family opens each other's fortune cookies at the Chinese restaurant instead of their own
Family dinner
TV Show
Poirot
The Good Place
TV Show Character
Capt. Holt from Brooklyn Nine-Nine
Pepe Le Pew (the amorous skunk)
Type of Music
Big Band
Hip Hop and Jazz
Vacation Spot
Rocky Mountains
Anywhere in nature and near water OR Barcelona
Video Game
Super Mario Bros.
Pac Man and Tetris
Get in Touch
Provide more information, so American Adoptions can connect you with this family.
---