1-800-ADOPTION
Thank you for viewing our profile
If you would like to learn more about us, please call 1-800-ADOPTION (2367846), fill out the form at the bottom of our on-line profile page, or email us at bp_information@americanadoptions.com.
To revisit our on-line profile page and view our profile video at American Adoptions, simply use your mobile phone to scan the QR code on the right. We are looking forward to hearing from you!
Cade & Alycia
Humbled by your decision to consider us, we want to be the family that can fulfill your desire to find a loving home for your child. After seeing our profile, we hope that you will have an idea of the fun, happiness, and love that our family has to share with another child. We are excited and oh so ready to bring a sibling in to our family!
About Us
Job
Physical Therapist
Registered Nurse
Education
Physical Therapy
Nursing
Relationship
Legally Married
Our Child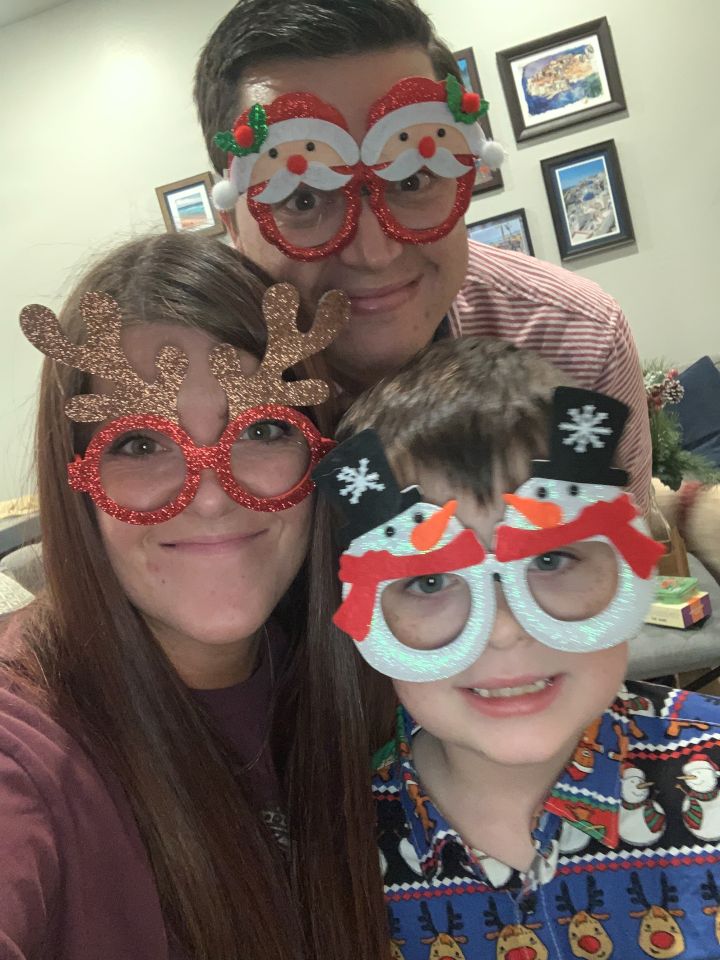 Lincoln is our 8 year old son who is finishing the second grade, loves math, recess, and has also recently become quite the little bookworm. He is a Lego master builder, Minecraft know it all, and loves to spend his time swimming and playing soccer. When playing with other children he is often the one trying to involve everyone, giving everybody a role and not wanting to leave anybody behind. He loves to play imaginary battle games and is a self proclaimed Guess Who board game champion. He has an infectious belly laugh, an inquisitive mind and an incredible memory. Plus, he has lots adorable freckles across his face!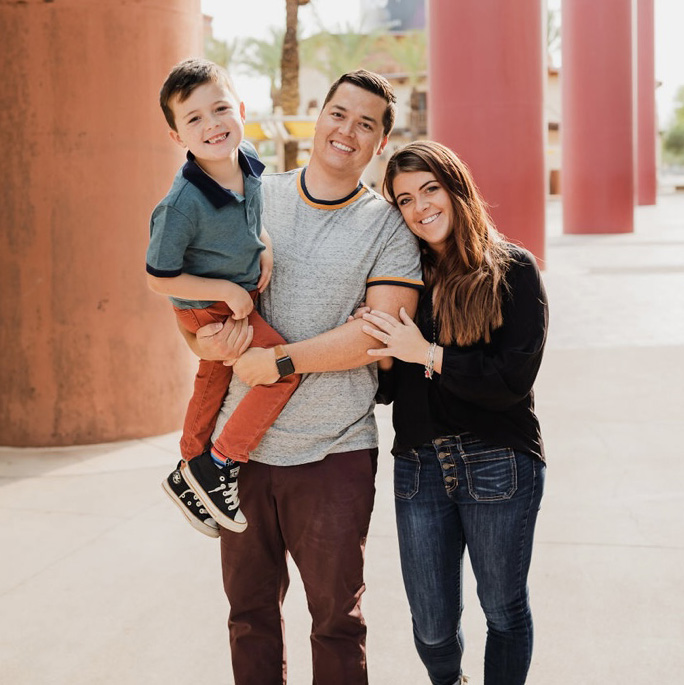 Whether we add a little brother or a little sister, this kiddo doesn't care. As he puts it, he "just can't wait to have a little best friend who wants to copy everything I do." We know he is going to make an amazing big brother because he already says how much he loves his future sibling every night in his prayers.
Family Traditions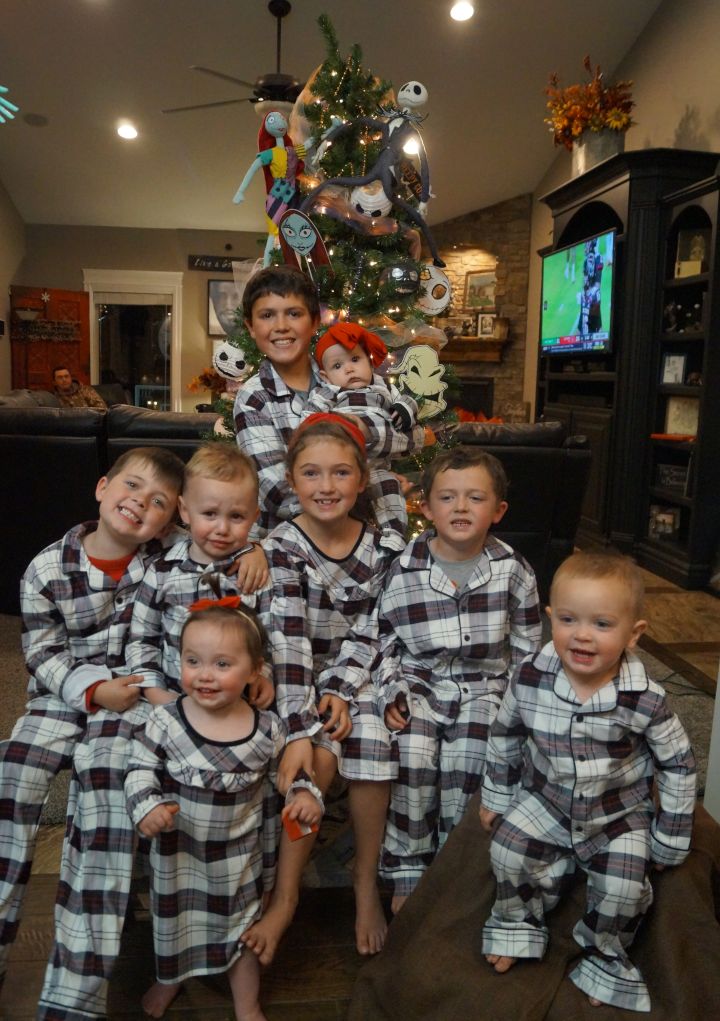 Traditions are something that we cherish. Some have been started by our parents and some we have started on our own. We love that traditions can connect our family and create lifetime memories!
Sunday mornings are spent at church. We like beginning each week with being grateful for what we have and for the blessings to come.
We love seeing Christmas lights and finding light tunnels to go through. Lucky for us, our neighborhood goes all out with a Christmas light competition each year.
Attending University of Utah football games is a favorite of ours. Seeing a home game or traveling for a game, we always cheer on our Utes!
A new tradition is signing up for family 5k races. Bubble runs, glow in the dark runs, or runs in the mud, we enjoy being active and competitive together.
As a child, Cade spent summers at his family's cabin in Wyoming. One week every summer, we replicate that. Fishing, hiking, four-wheeling, anything outdoors that we can do to spend time together.
In Arizona, we like to spend our free time out on the local lake with Alycia's family. Swimming, paddle boarding, listening to music and driving the boat always create a good time.
We both grew up traveling so we've incorporated into our traditions. Lincoln has been traveling since he was a few months old and is always up for Disney or beach vacation. We can't wait to see the world as a family of four!



Discussing Adoption
We full heartedly know that adoption is a gift and is a gift that we are hopeful and grateful to receive. We plan to have the topic of adoption as an open door. It never has been, nor will it ever be a secret. We will not hide that we are not your child's biological parents, but instead celebrate their origin and heritage. Your child will not be loved any less for having different genes. They will be welcomed and loved by our family, grandparents, aunts & uncles, cousins, and friends.
From the beginning of the possibility of adoption, we've also discussed with our son, Lincoln, about his sibling being genetically different. That your baby will not look identical to him and may have a different skin tone than us. Does it matter to him that your baby grew in your tummy? Will he feel connected to a little brother or sister who is also loved by you? Will he introduce your baby to his friends as his sibling? He has never wavered in saying that they will be his sibling in every way no matter how they came to be. That he will always love his "new little best friend."
When your child becomes old enough to ask questions about their adoption, we vow to be fully forth coming with the information that we have. Your child will know of their path to our hearts and of the great love that you have for them. This we promise to you.
Photos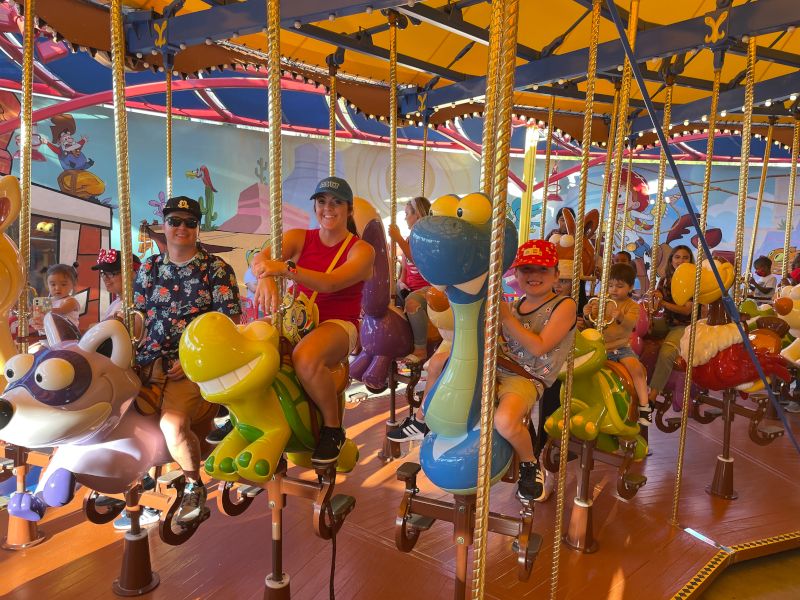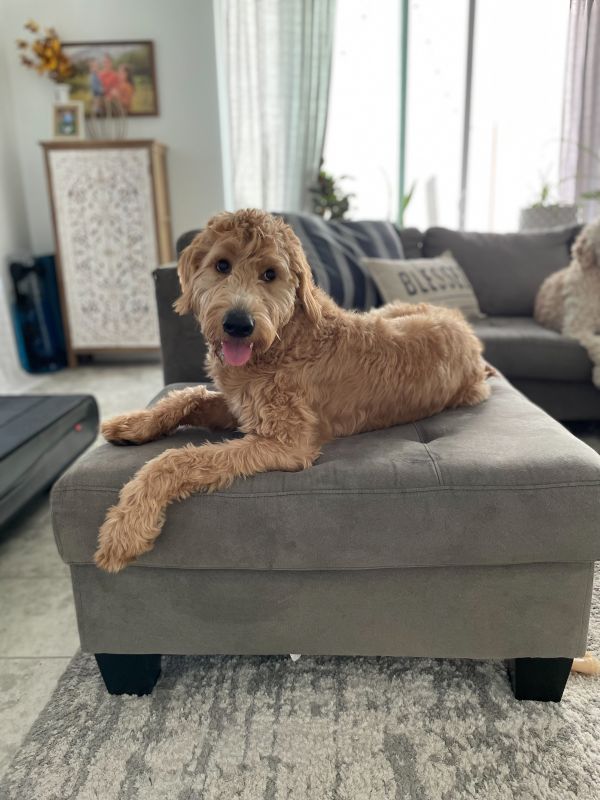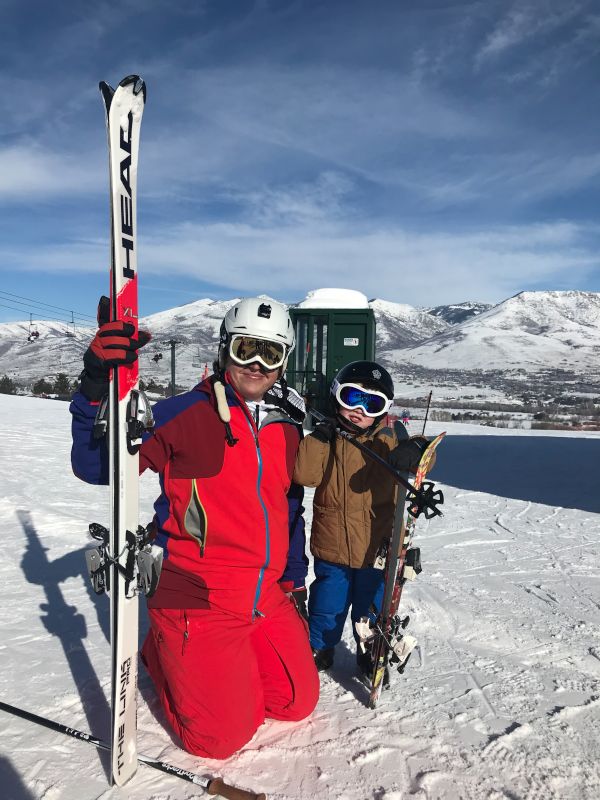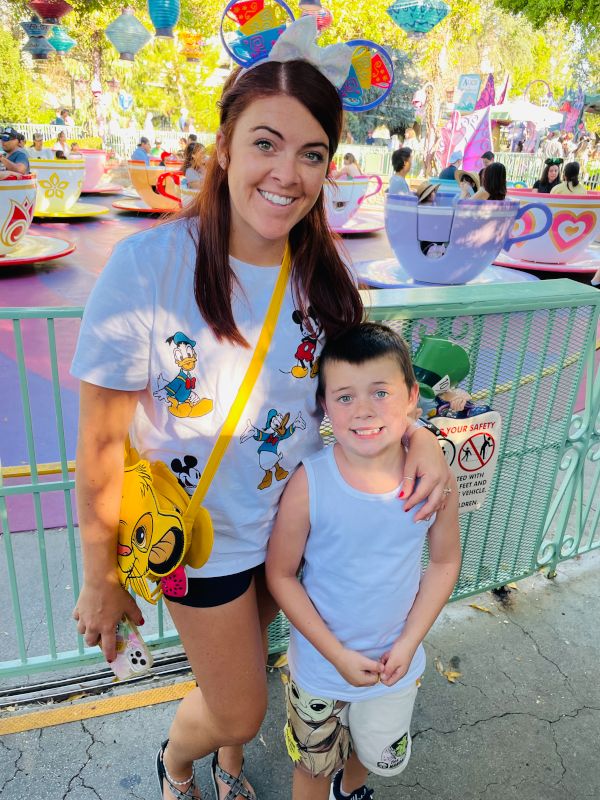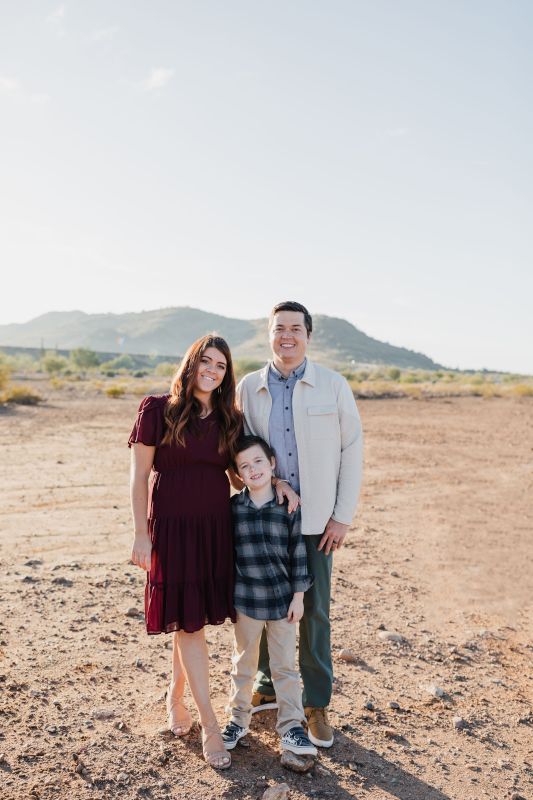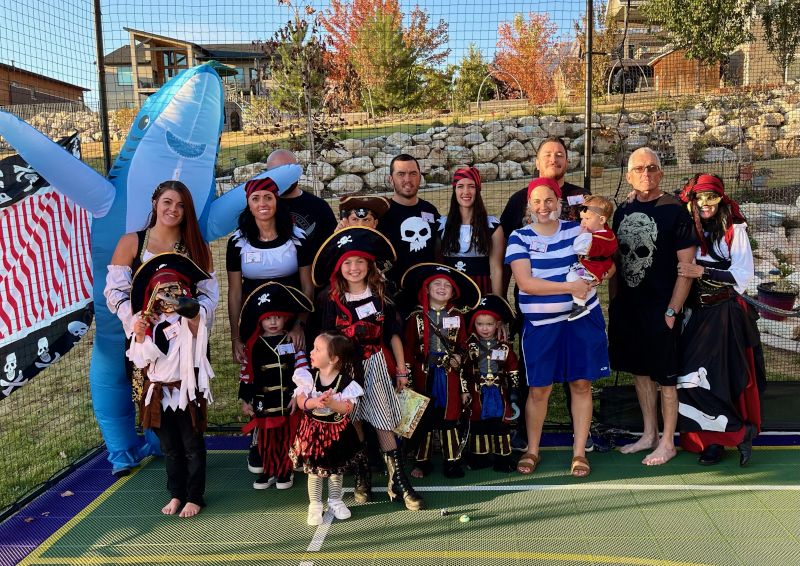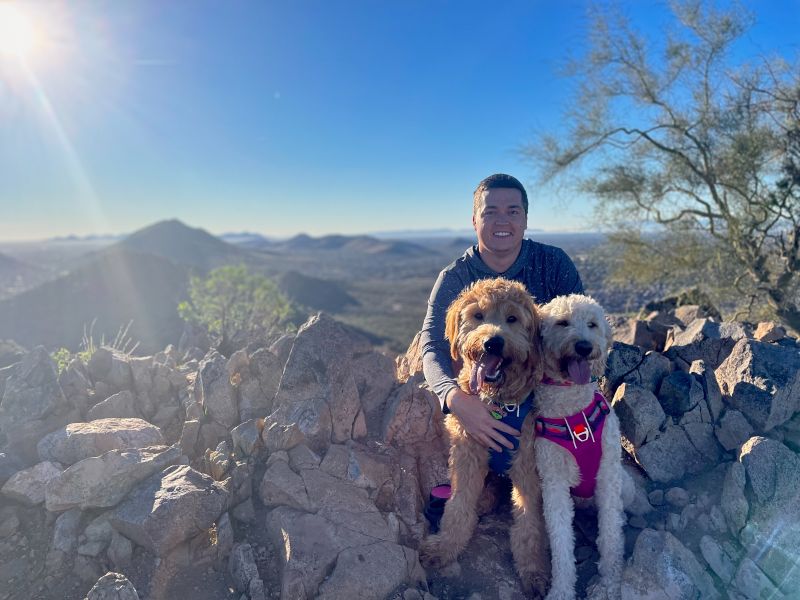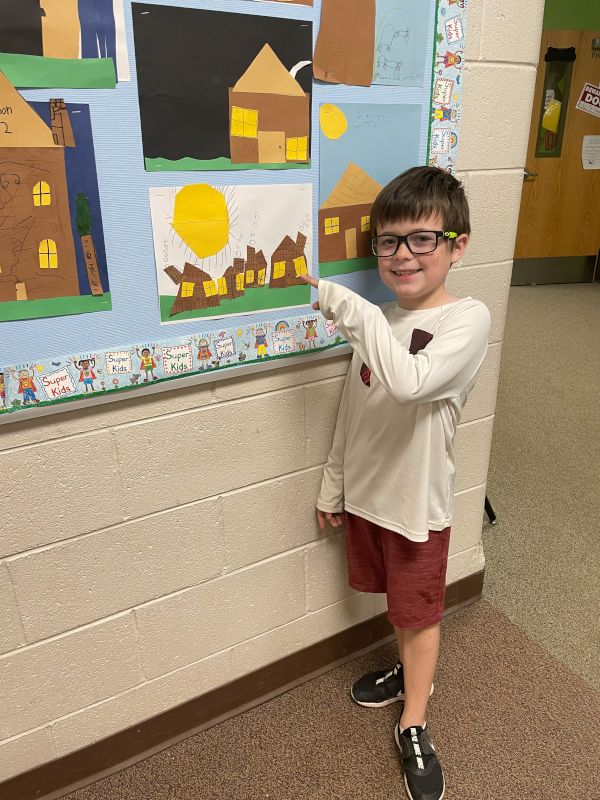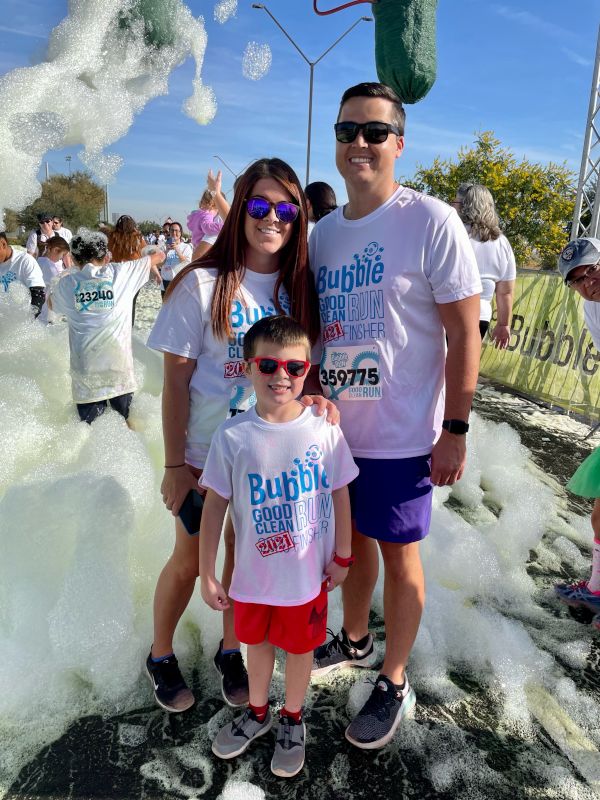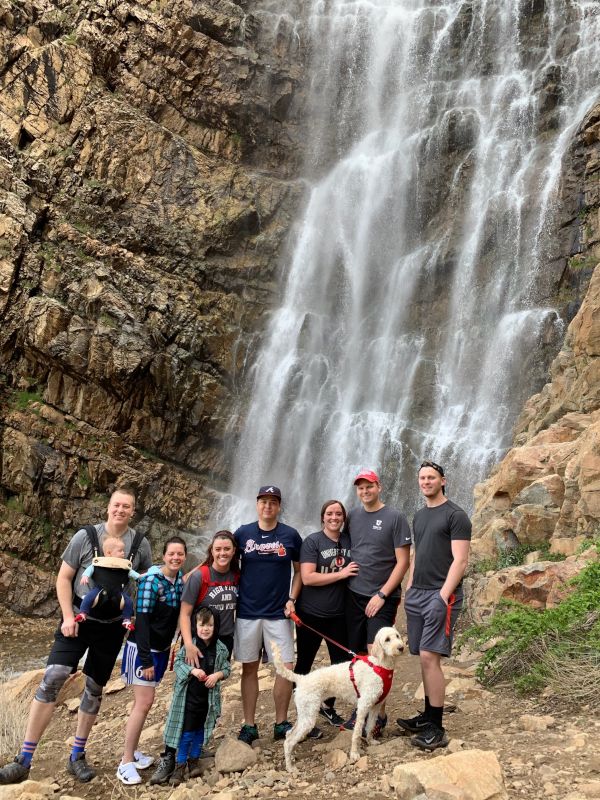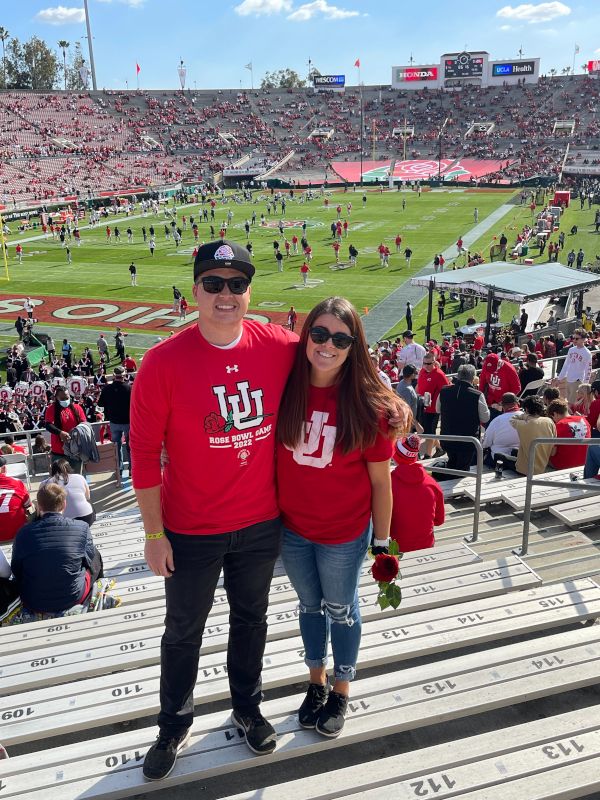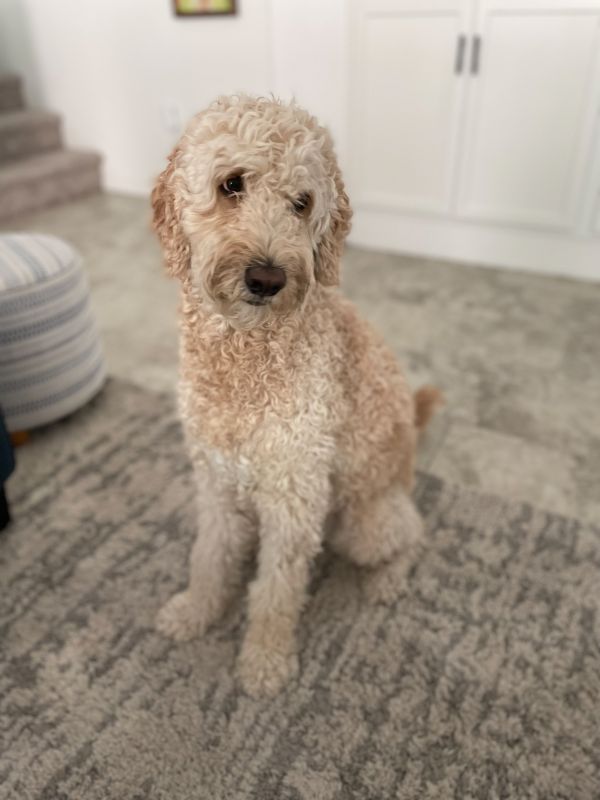 ×
1 / 12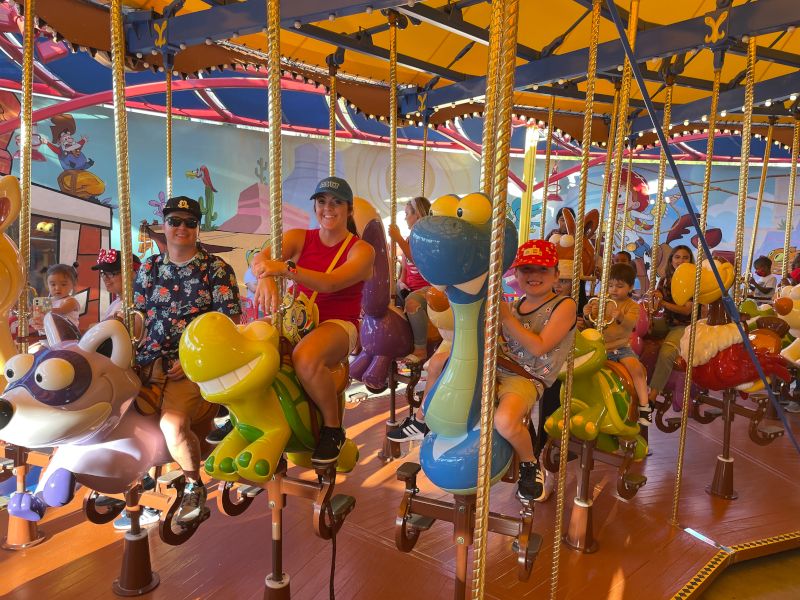 2 / 12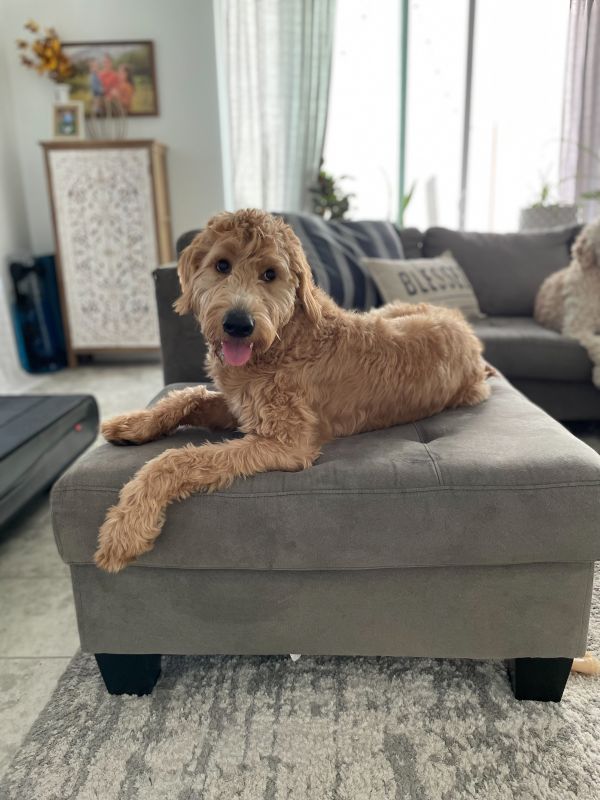 3 / 12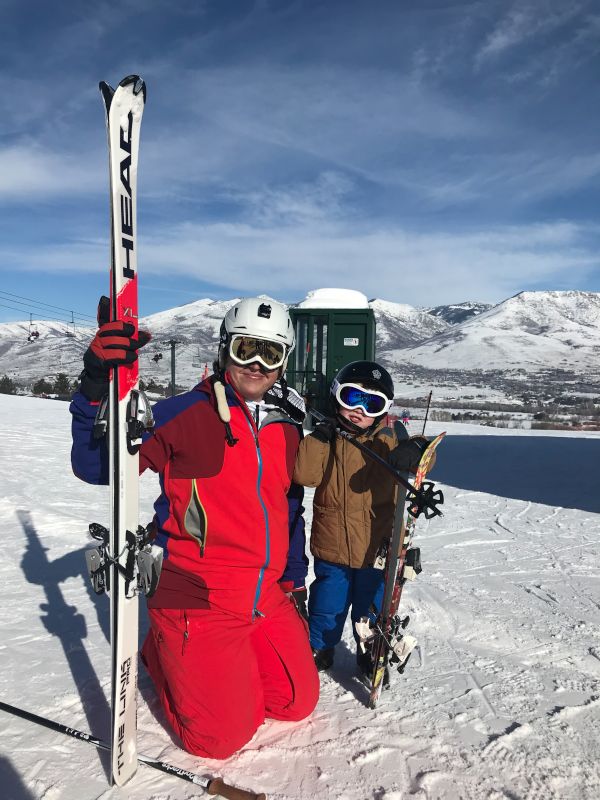 4 / 12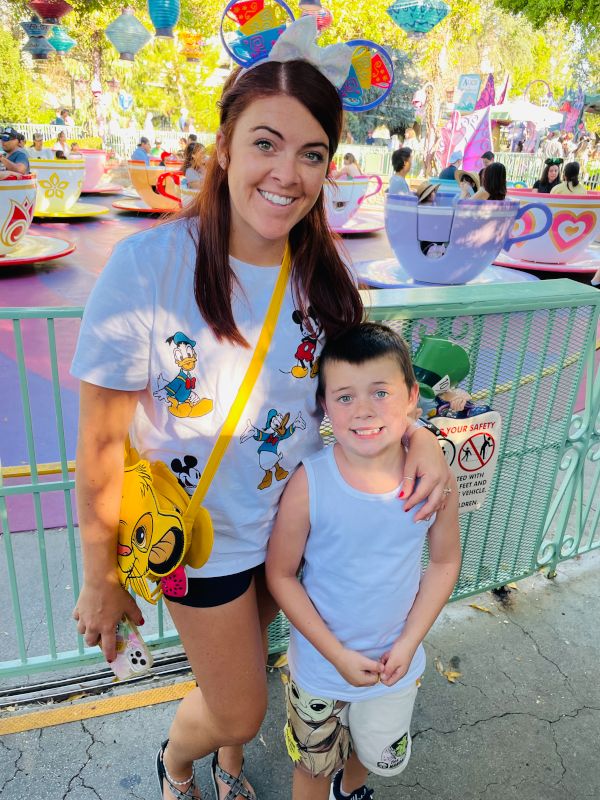 5 / 12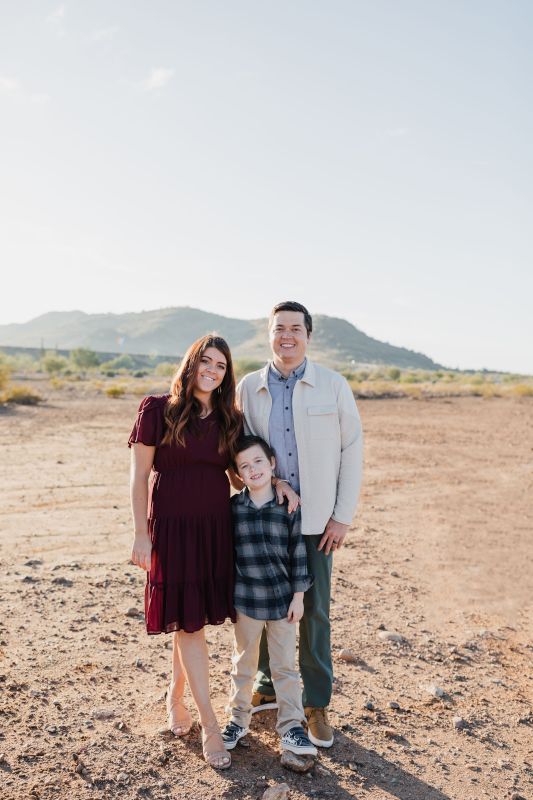 6 / 12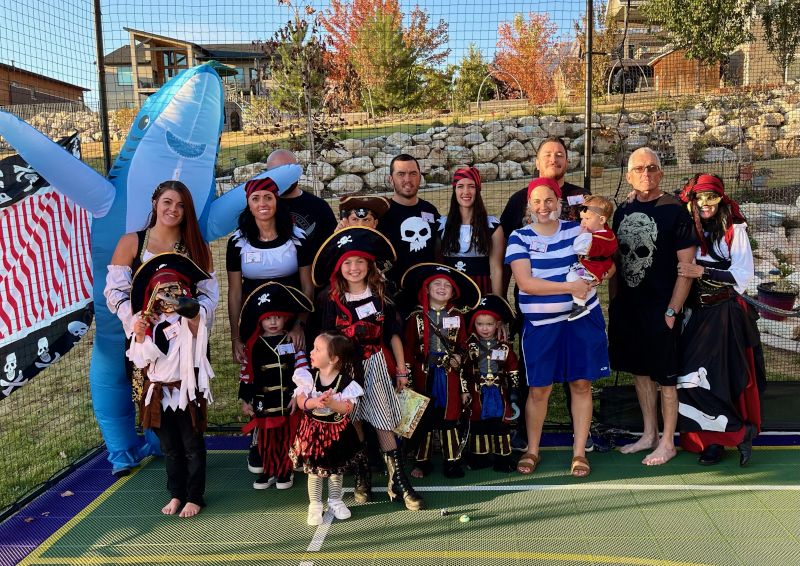 7 / 12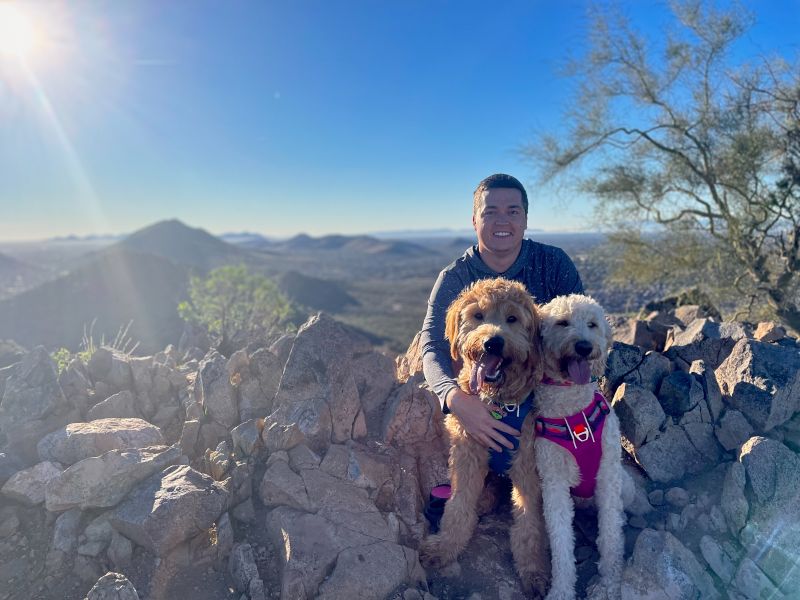 8 / 12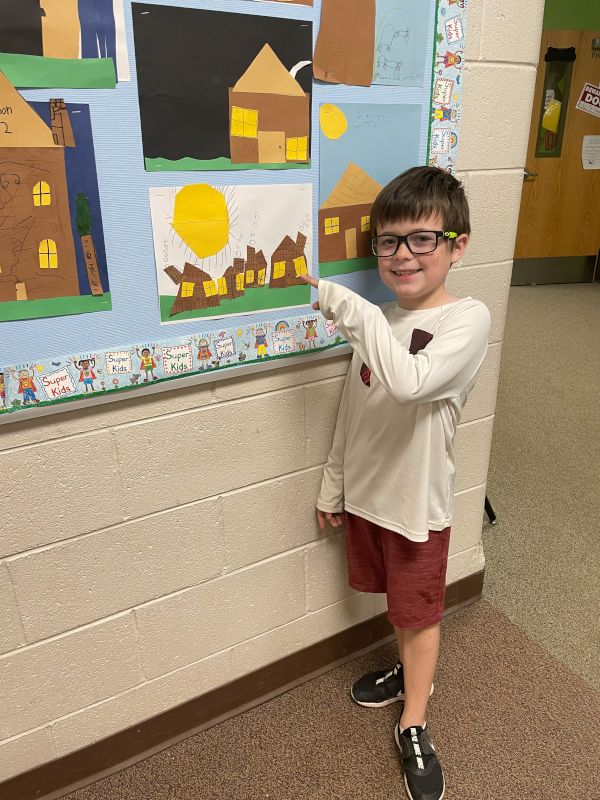 9 / 12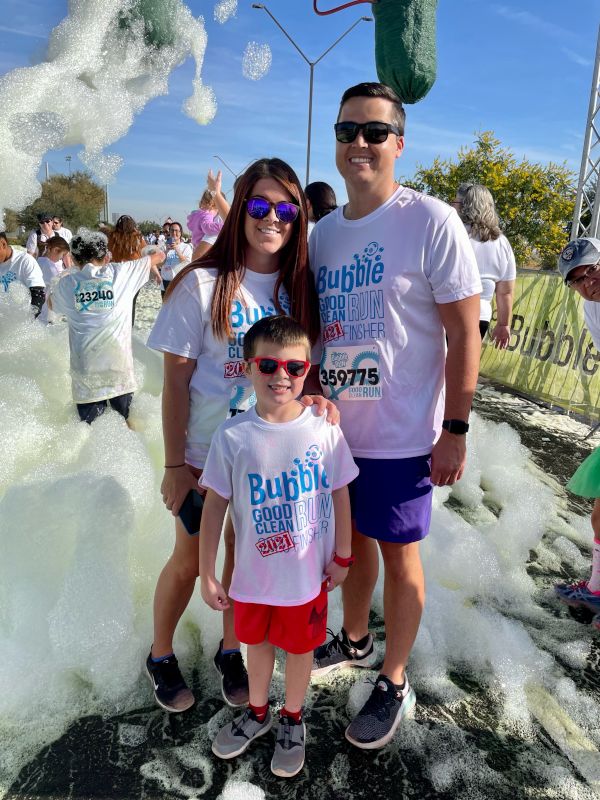 10 / 12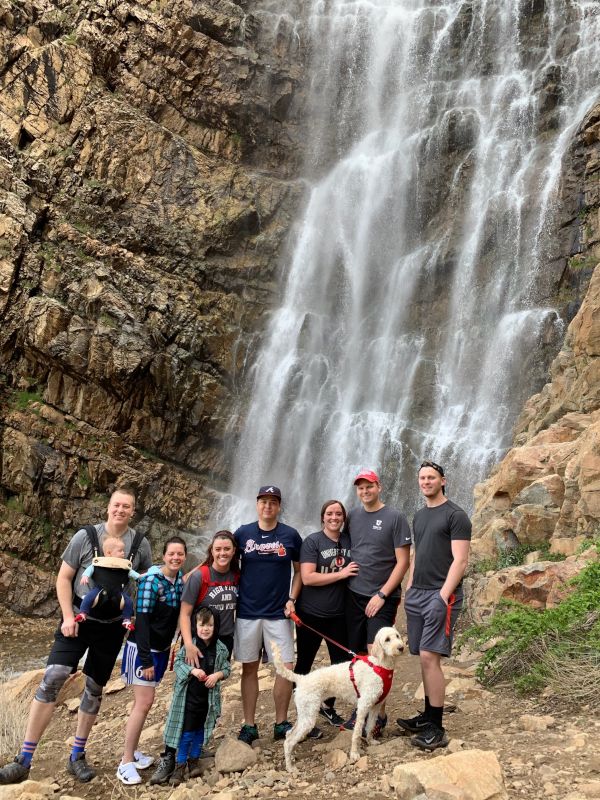 11 / 12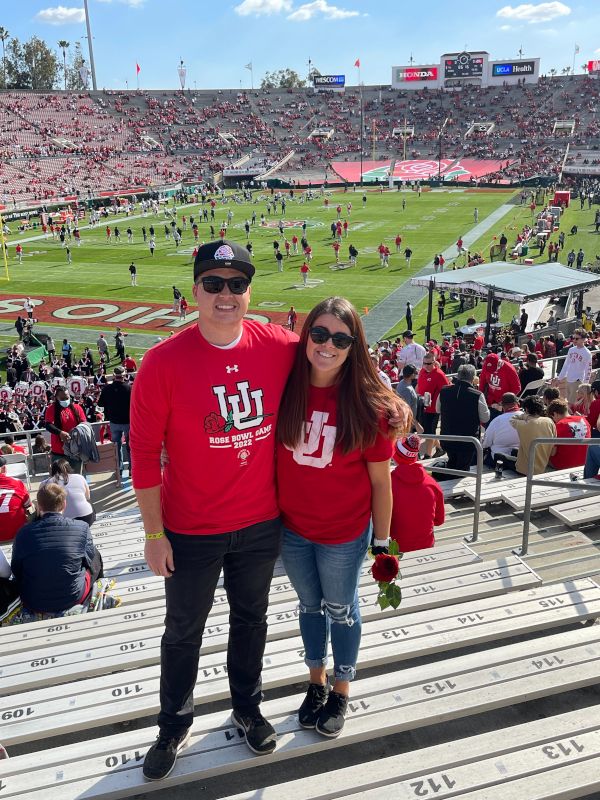 12 / 12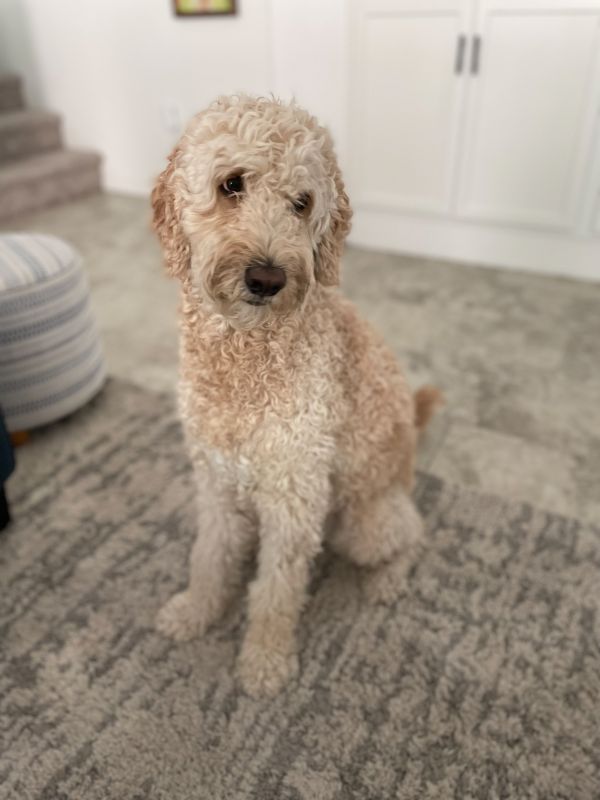 ❮
❯
Our Extended Families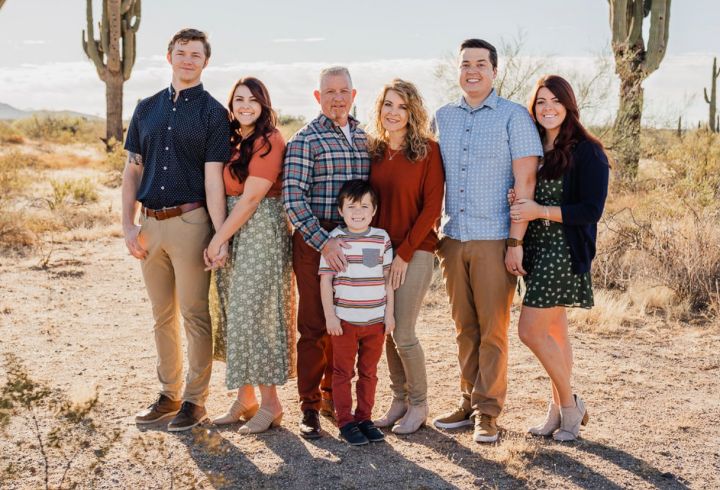 Cade's family lives in Utah but we take every chance we have at visiting one another. Every couple of the months, the 8 young cousins are all reunited and take off as if they've never been apart. They are always playing in the dress-up box at Nana's house, watching Disney movies, or having foam sword battles in the backyard!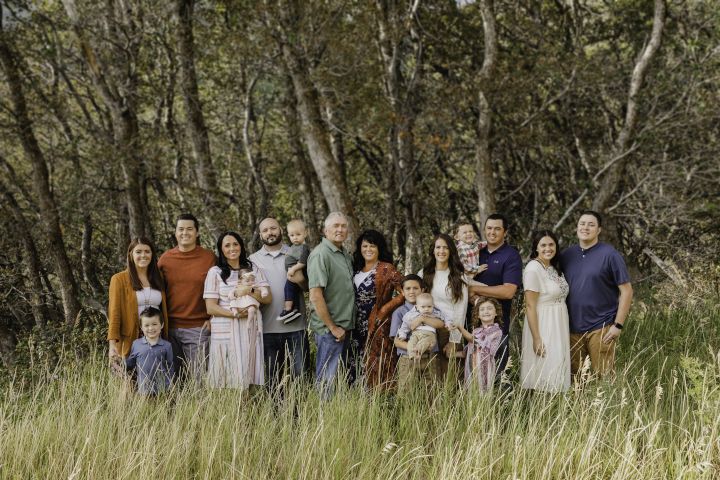 Aly's parents are here in sunny Arizona with us. They don't live too far away and are frequently a part of ours lives. Lincoln's Grandma and Papa even take turns watching him after school a few days each week while we work.We attend soccer games together, hang by the pool, and enjoy Sunday night dinners together as a family. Aly's sister lives in Colorado, but her and her husband visit frequently as well. They are full of adventure and are always encouraging us to try new hikes or activities when they are in town.
Sure, we may be biased but our families rock! They are all incredible in the amount of fun, support, and love they provide to us. Family will always be one of our top priorities in life and we are so pleased in saying that we fully supported in this blessing of adoption by each member of ours.
Our House and Neighborhood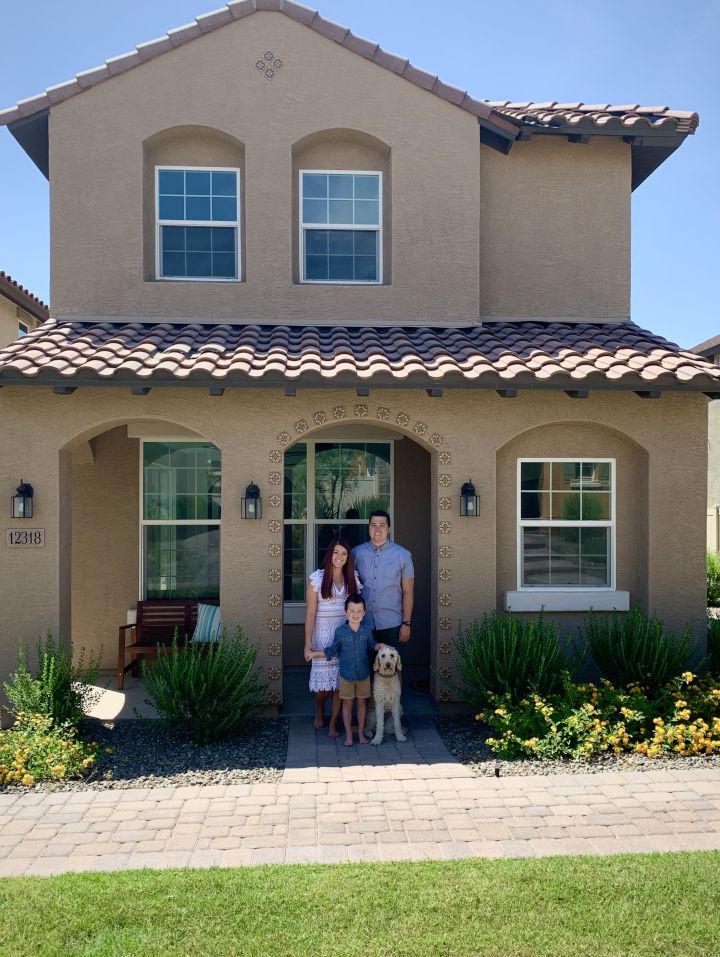 We live in a friendly, family oriented neighborhood in Arizona. We love our cute house and we have had fun decorating and making it ours with our special touch. Lincoln's favorite part is the fun loft to play in. It is perfect for building Lego towns, having nerf gun battles, or watching movies together in. We have a spare room that we dream of turning in to a nursery. You can look out the window on to the grass area with swings behind our house. But until then, we use it to host family when they come in to visit.
Our backyard is home to our growing lemon tree and we enjoy having relaxing evenings under our string light canopy. Our neighborhood is surrounded by green spaces, walking trails, parks, and it is only a short drive to the local lake. We can even walk the short distance to the elementary school to pick up our son each afternoon.
Our neighborhood loves to decorate for holidays; most going all-out for Christmas. There is always a family out walking their dog, kids riding bikes, and during the summer we love to meet friends at the neighborhood pool.
Our house is filled with love, laughter, support, and just the right amount of space to share our life with our family and friends.
From Us to You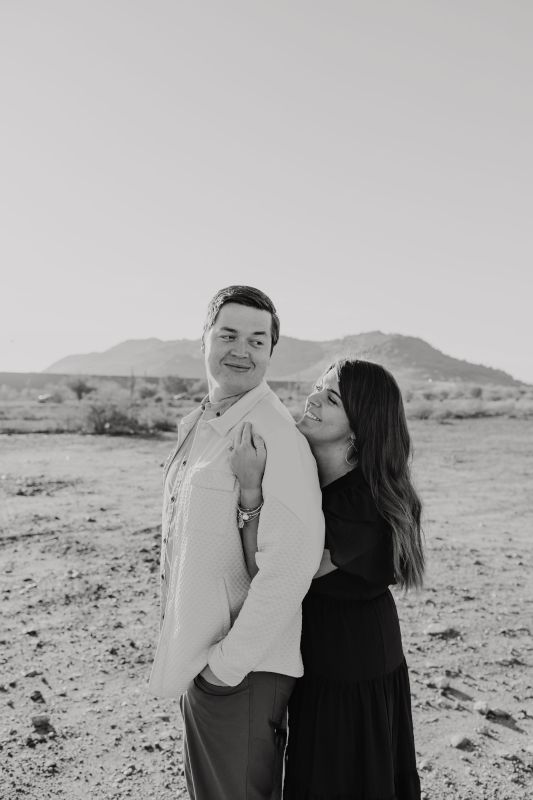 We cannot thank you enough for giving us this opportunity to introduce ourselves and have you see who we are as a family. Having been together for over 15 years and as a family of three for 8 years, we have been blessed with the life we live. It is a life of happiness and of joy. It is a life that we are experiencing together. However we have also felt sadness and sorrow; had times where we have had to lean on the support of one another to find the light again. We feel that because we know both ends of the spectrum that we can fully appreciate the opportunities that we currently have and may be blessed with in the future. We always pictured multiple children, closer in age, however that wasn't God's plan for us. Before Lincoln was born, we couldn't imagine how much love we would have for our children. He has taught us true love, patience, imagination, and what comes first in life. Lincoln is at an amazing age for a sibling. He talks about wanting a "little best friend" frequently, and shares our journey of adoption and how he can't wait for that day to come with just about anyone he meets!
This child's ethnicity, race, diversity, personality, everything that makes them who they are is critical to their individuality. We first and foremost plan to recognize and embrace that uniqueness. We understand that as parents, helping our child develop their identity will be one of greatest things we do. Second, we plan to provide a safe and secure home. And an atmosphere of honesty and acceptance where your child can celebrate their natural self. A home where as a family, diversity is not only discussed but celebrated and incorporated. As your child grows we understand that we may not be their cultural role model, but we aim to provide those who can be. We acknowledge the chance of cultural diversity in our family and we do not plan to hide it. Nor will we accept harsh criticism against it. Conversations will be started at a young age regarding acceptable terms, acceptable behavior, and acceptable ways to handle those who may feel differently that us.
We look forward to many adventures as a family! We want to experience new hobbies, try new foods, and travel the world together. However, we also are eager to share the simpler things we do in our daily lives - singing in the car while driving to soccer practices, family game nights, and walking the dogs around the neighborhood. More than anything, we want you to know that we will love this child unconditionally! One of the greatest responsibilities we are fortunate to have as parents to Lincoln, and to any other child we are blessed with, is to make sure they know they are loved. We will devote our lives to providing them with love, support, security, adventure, and all of the opportunities that we can provide. They will know of the unique origin of their adoption and the path that lead to our hearts. They will also know of the great love that you have for them. We hope to achieve a relationship that is comfortable for all. We plan to be open to contact through phone calls, emails, and the possibility of occasional visits. We want to celebrate your child through exchanging photos documenting their growth and milestones in life.
We know that we were meant to be parents. We have plenty of room in our hearts to love another child. All children are gifts, and if you feel that we are the right family for your child, we would be blessed and honored to welcome your child into our lives. We are praying for you and your child; that God and peace will be with you and whatever decision you make.
Cade & Alycia
Favorites
Author
JR Tolken
Jodi Picoult
Book
Lord of The Rings
The Girls at 17 Swann Street
Cartoon
The Simpsons
Hey Arnold
Childhood Memory
Taking trips to our family cabin
Playing in the sprinklers in our backyard with my sister and neighbors
Childhood Toy
Ninja Turtles
Barbies
Children's Book
Goosebumps
Inside your Outside - by Dr Seuss
Classic Movie
Star Wars
Harry Potter Series
Dessert
Oreo Shake
Strawberry Shortcake
Disney Movie
Hercules
Beauty and the Beast
Dream Car
White Jeep Wrangler 4x4
Dream Job
Physical Therapist for a sports team
Mother and Nurse
Dream Vacation
Greek Islands
Anywhere in Europe
Family Activity
Swimming
Trips to the dog park or playing in the backyard
Flower / Plant
Mammoth Sunflower
Daisies
Food
Anything Asian Inspired
Fried Chicken
Form of Exercise
Hiking
Running
Hobby
Playing the guitar
Quilting, running, baking bread
Holiday
Fourth of July
Thanksgiving
Holiday Song
Party in the USA
I want a Hippopotamus for Christmas
Holiday Tradition
Family Christmas parties
Decorating the Christmas tree as a family
Ice Cream
Vanilla with caramel
Chocolate peanut butter
Leisure Activity
Playing Xbox
Playing family board games
Magazine
National Geographic
Memory with a Child
Teaching Lincoln to ride his bike
Our son running out to give me a hug every day at school pick up
Memory with Spouse
Riding a rollercoaster while watching Disneyland fireworks
Road tripping to anywhere
Movie
Star Wars series
Billy Madison
Movie Munchie
Popcorn
Popcorn
Movie Quote
"Hello there."
Musical Group
Blink 182
Joan Jett
Nursery Rhyme
Five Little Monkeys
Olympic Event
Basketball
Swimming
Personal Hero
My dad
Martin Luther King Jr.
Quality about my Spouse
She is a great mother and truly loves our son. She is very detail oriented and keeps our family on track. She also has a great sense of humor and is my best friend
His creative imagination and ability to make a game out of anything. His ease with connecting with others easily and serving those in need. The love and devotion he has for his family and friends.
Quote
"If you can't fly then run. If you can't run then walk. If you can't walk then crawl, but whatever you do you have to keep moving forward" -Martin Luther King Jr
Restaurant
Korean BBQ
Chick-fil-A
Sandwich
Club sandwich
Turkey with lettuce and cucumbers
Scripture
Isaiah 41:10
2 Chronicles 15:7
Shopping Store
Dicks Sporting Goods
Target or Nike
Song
"Something to Talk About" by Bonnie Raitt
Sport to Play
Football
Dance
Sport to Watch
Football
Football
Sports Star
Jerry Rice
Fletcher Cox - Philadelphia Eagles defensive tackle
Sports Team
San Francisco 49ers, Utah Jazz, Atlanta Braves
Philadelphia Eagles and Utah Utes
Subject in School
Anatomy
Math
Thing to Cook
Stir fry
Bread
Time of Day
Midnight
Morning
Tradition
Family meals at holidays
Family walks or getting a real Christmas tree
TV Show
The Office
Chicago Med or Greys Anatomy
TV Show Character
Dwight Shrute
Type of Music
Anything but Country
Country
Vacation Spot
Alpine, Wy or Kauai
Anywhere with a beach or DisneyWorld
Get in Touch
Provide more information, so American Adoptions can connect you with this family.
---