1-800-ADOPTION
Thank you for viewing our profile
If you would like to learn more about us, please call 1-800-ADOPTION (2367846), fill out the form at the bottom of our on-line profile page, or email us at bp_information@americanadoptions.com.
To revisit our on-line profile page and view our profile video at American Adoptions, simply use your mobile phone to scan the QR code on the right. We are looking forward to hearing from you!
Kevin & Noelle
Thank you for taking the time to read our profile. We are honored that you would consider us as potential parents for you child. We hope as you look at our profile, you see that we have so much love to give a child. We will offer a home that is full of love, joy, stability, and acceptance.
About Us
Job
Real Estate Professional
OB/GYN
Education
Bachelor's Degree in Business
Doctor of Medicine
Relationship
Legally Married
Adoption in Our Lives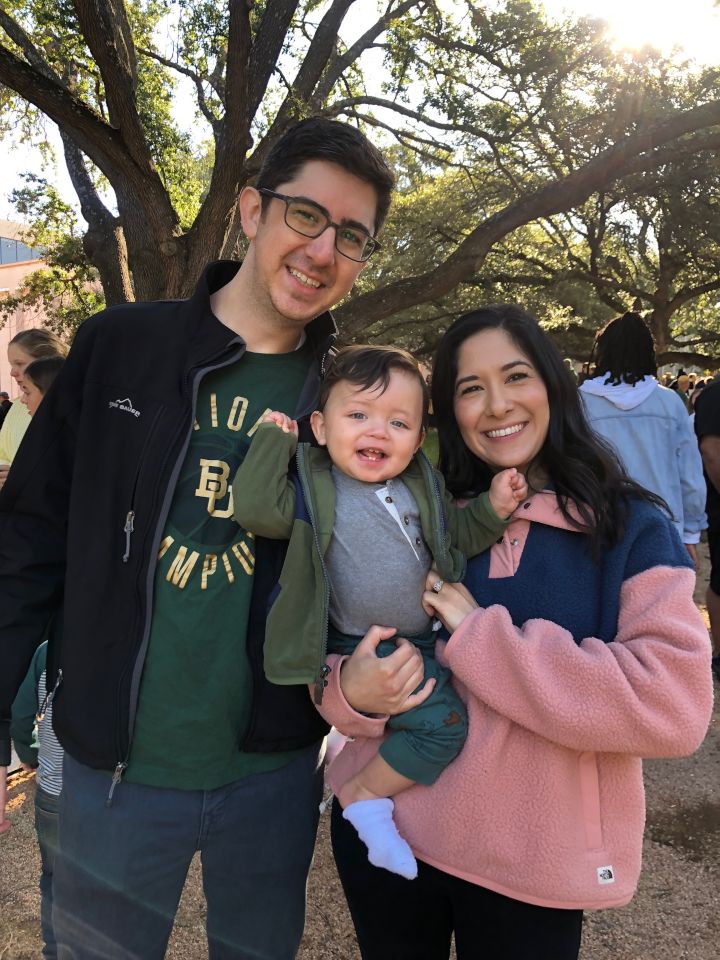 Adoption is already a wonderful part of our lives. From the time we were engaged, we hoped we would have a big family. We waited patiently for about a year before we had testing done and realized it would be very difficult for us to conceive a baby naturally. This was difficult to accept, but we ultimately decided to trust in God's plan for our lives. We turned to adoption as a way to grow our family and adopted our son, Drew, in November 2020. Drew is such a wonderful gift and blessing and we feel so lucky to be his parents!
Drew is very easy-going. He can be a little shy around new people, but is silly and playful at home with us. He loves laughing and making us laugh. He loves looking at books and loves sitting in our laps for storytime. He likes to dance with Noelle to cumbia music. He enjoys playing with his toys, riding around the neighborhood in his little red wagon and loves puppies. He is very affectionate and loves giving hugs and kisses. He is going to be a sweet, caring big brother. Like Noelle, Drew is Hispanic and we are excited to share Hispanic traditions and experiences with him as he grows up. He has Honduran heritage, and we will encourage him to learn about and take pride in his unique heritage. We know that adopting another child will be not only a blessing to us as parents, but will also be such a gift to Drew, who will grow up with a sibling to play with and love. They will also both have a shared experience with adoption as part of their stories. We know Drew will be a fun and loving big brother to a new child in our family.
Qualities We Love, Admire and Respect in Each Other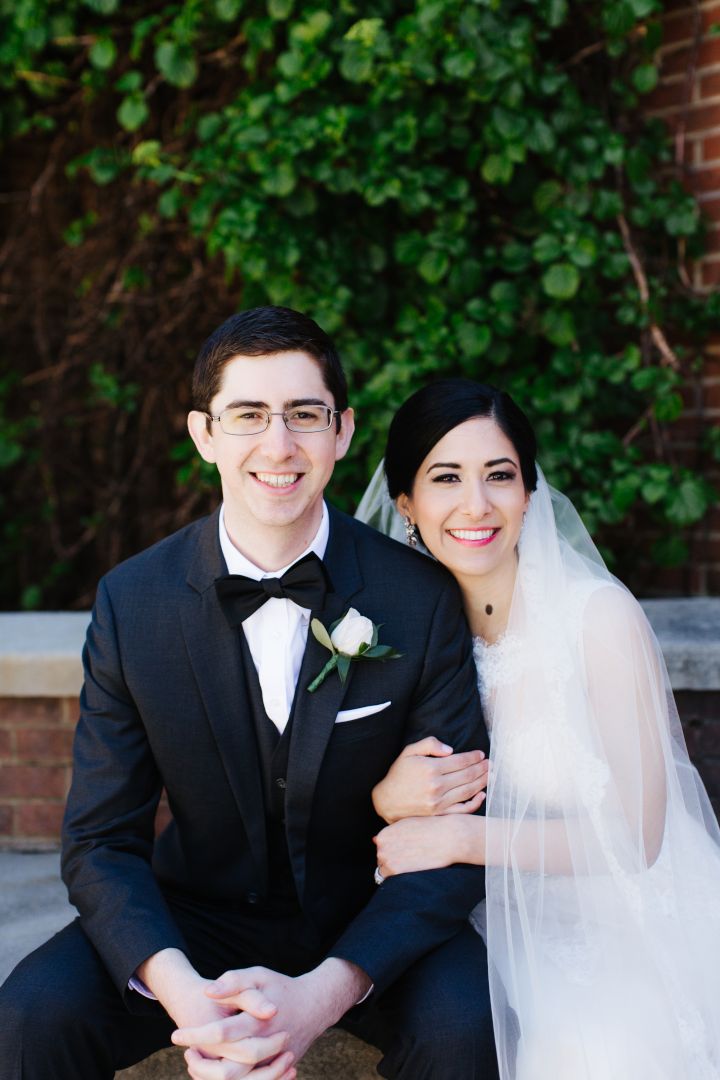 Noelle About Kevin: When I first met Kevin, what stood out to me was his genuine kindness and easy-going demeanor. He has a way of making others feel comfortable and at ease in his presence. He is lighthearted and never stern or too serious. He is a wonderful listener. He stands strong in his faith and values, but also listens attentively and non-judgementally to other points of view. He is sweet and affectionate with our son: playing with him, singing to him, tucking him into bed with prayers at night. I know our children will have a father who is patient, fun, and loving, and he will always be a steady hand to guide them through life.
Kevin About Noelle: When I met Noelle, I was immediately drawn to her easy going personality and fun loving nature (after all, we did meet while playing dodgeball!). I love how Noelle enjoys taking on new adventures and trying new things with me. Life with her is a wonderful adventure! I also admire her drive and dedication to serving the women who come to see her for care. Her compassion and ability to sympathize with others is something that I deeply respect. Noelle is a wonderful mother to our son. She is always thinking about his needs and doing the things to help him grow into a happy and healthy young man. And I know with her dedication to our family, she will continue to be a wonderful mother as our family grows!
Our Professional Lives
Noelle is an OB/GYN. It is a wonderful career that gives her the opportunity to walk with women through some of the most intimate times of their lives. These times can be happy and joyful, but can also be stressful and sad. It is an honor to walk with women through all of these times. She enjoys developing relationships with these women and helping them along the way of their unique journeys. It has been a wonderful blessing for her to have brought so many babies into the world as a physician. While her career is very fulfilling, her most important job is that of being a mother. She is fortunate to be able to continue her career as an OB/GYN with part-time hours, giving her more time at home.
Kevin works for a commercial real estate company. He runs financial models to analyze real estate deals. He has been with the same company for over 8 years and really enjoys what he does. He works from home, so he gets to see our son throughout the day.
Photos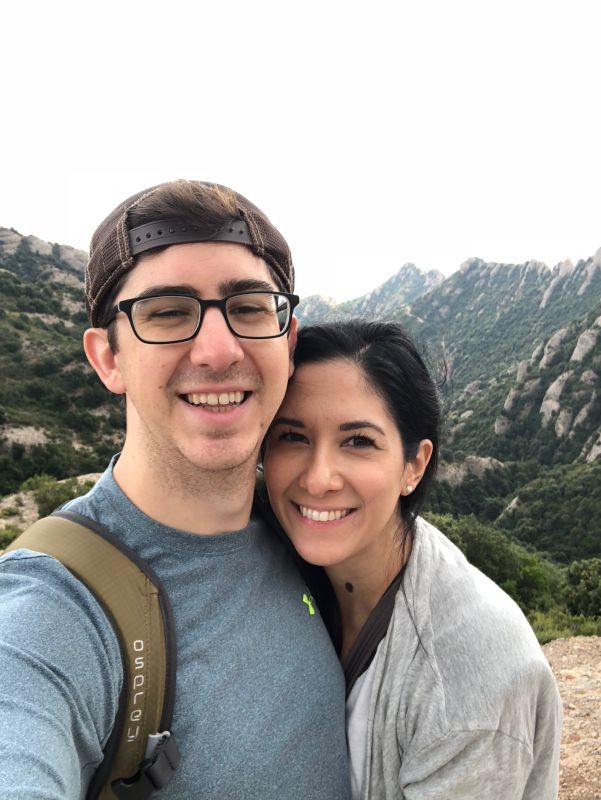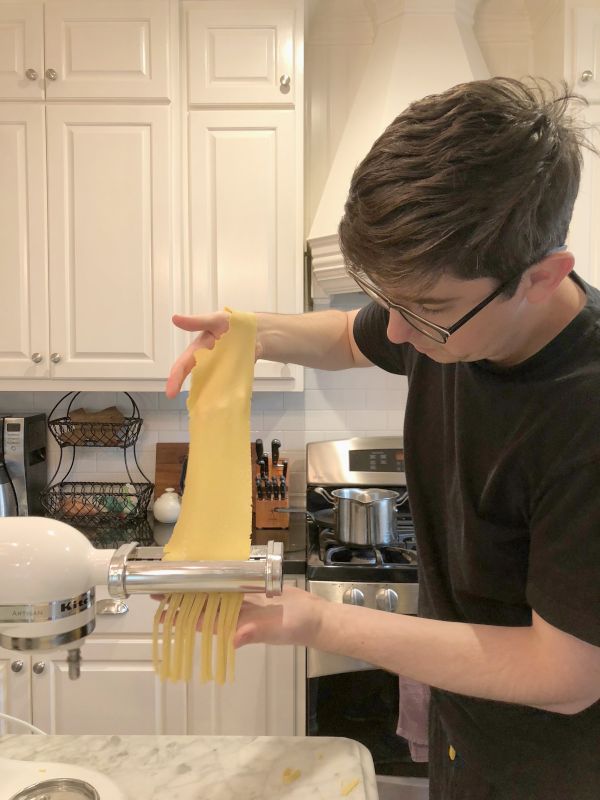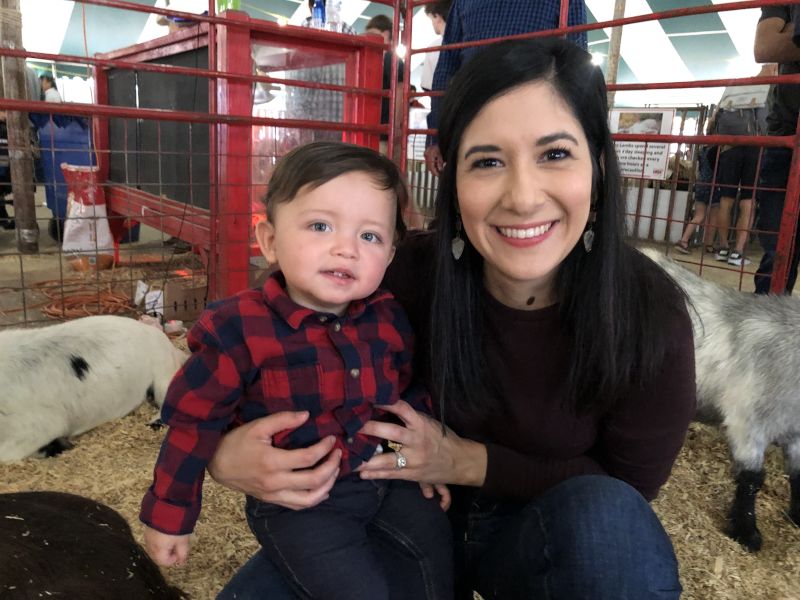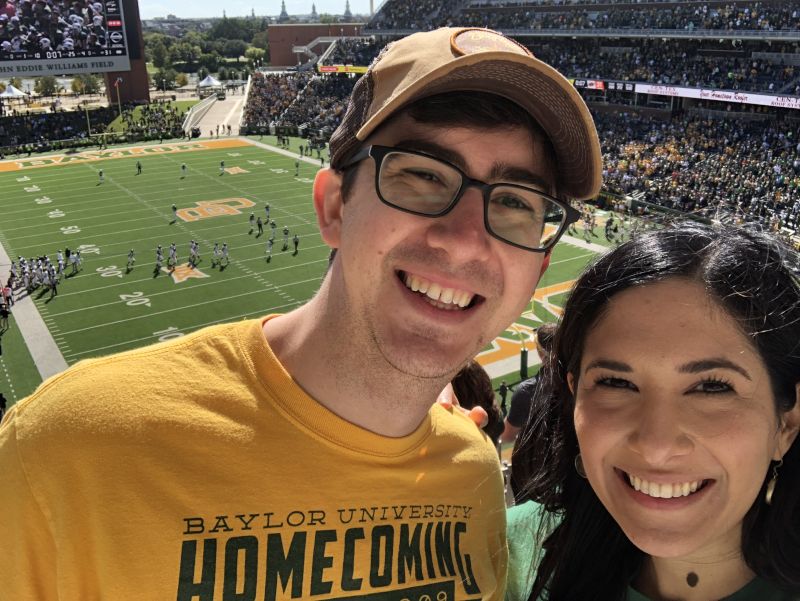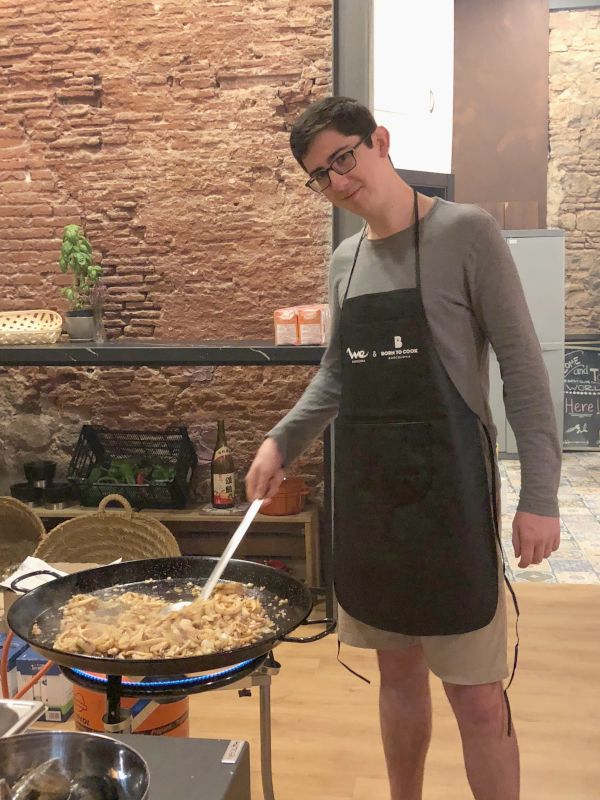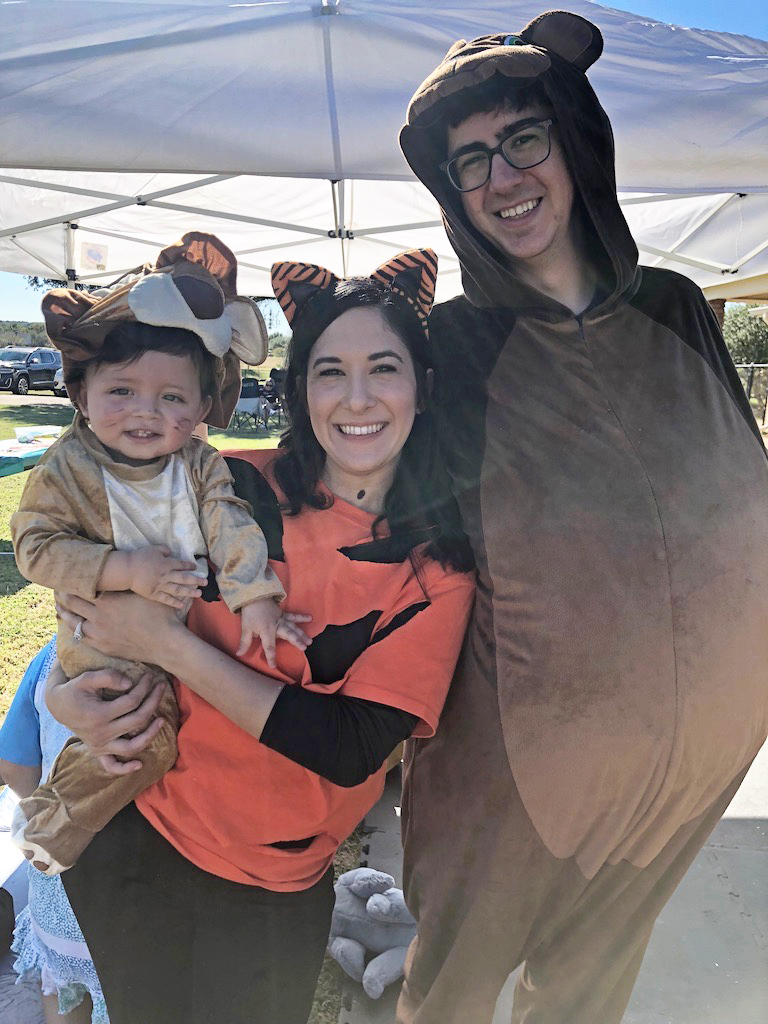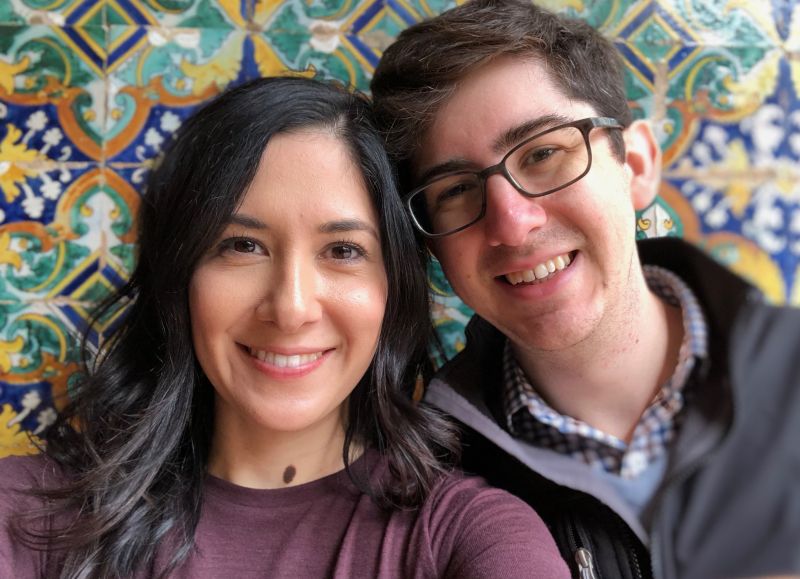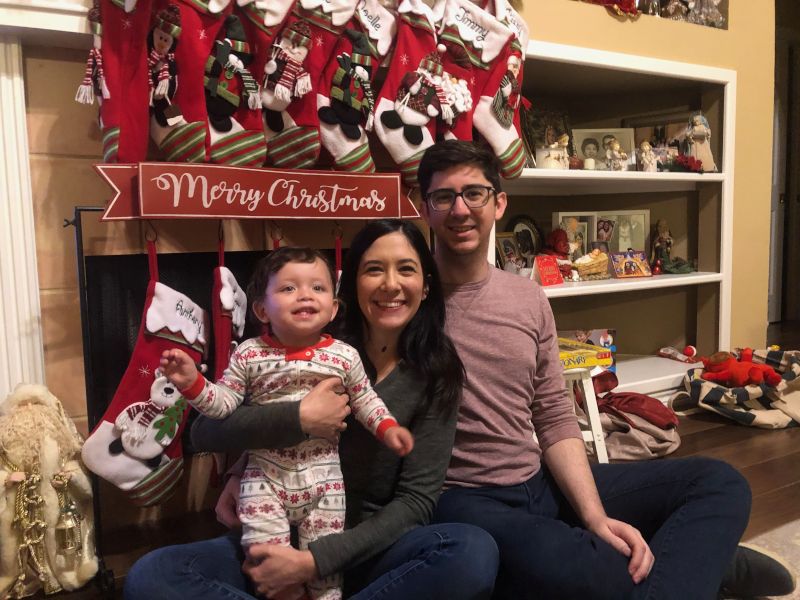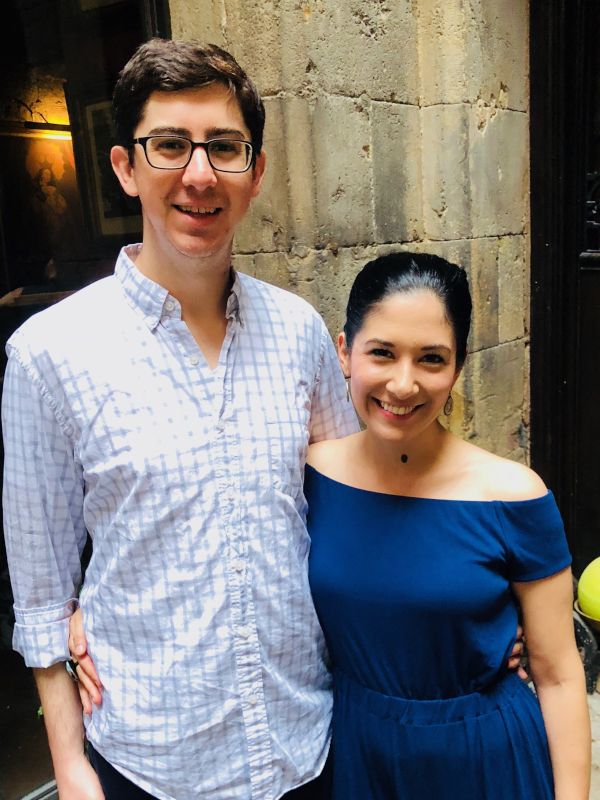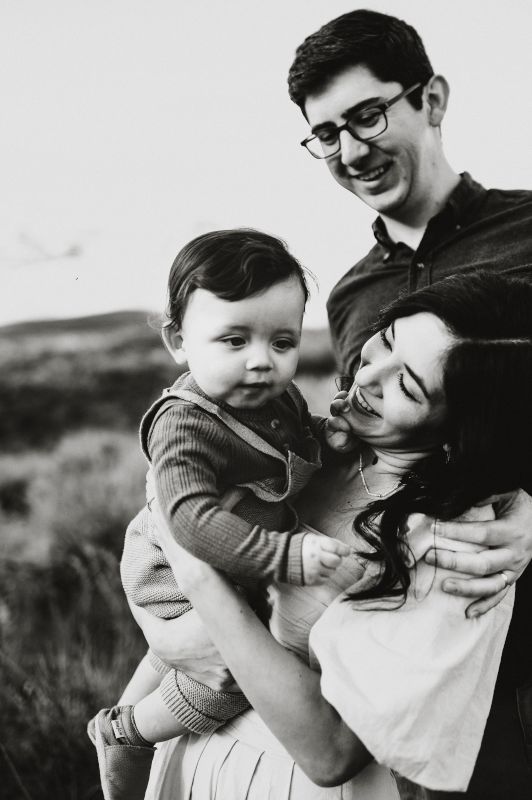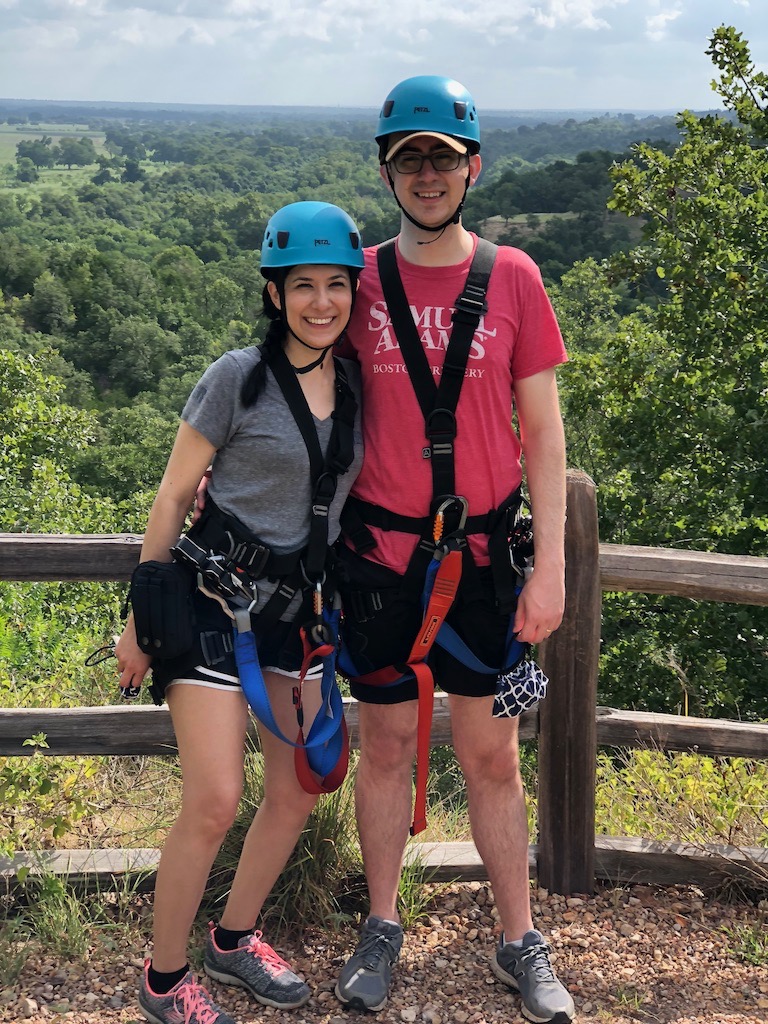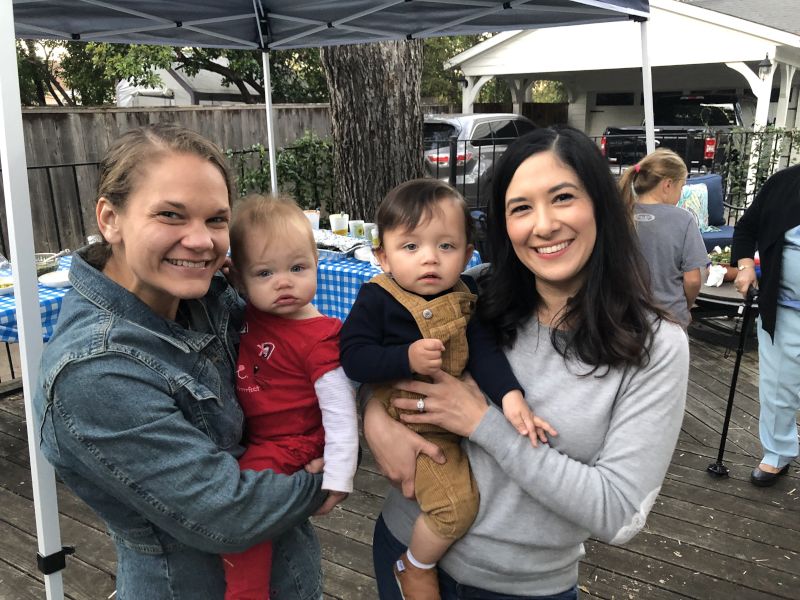 ×
1 / 12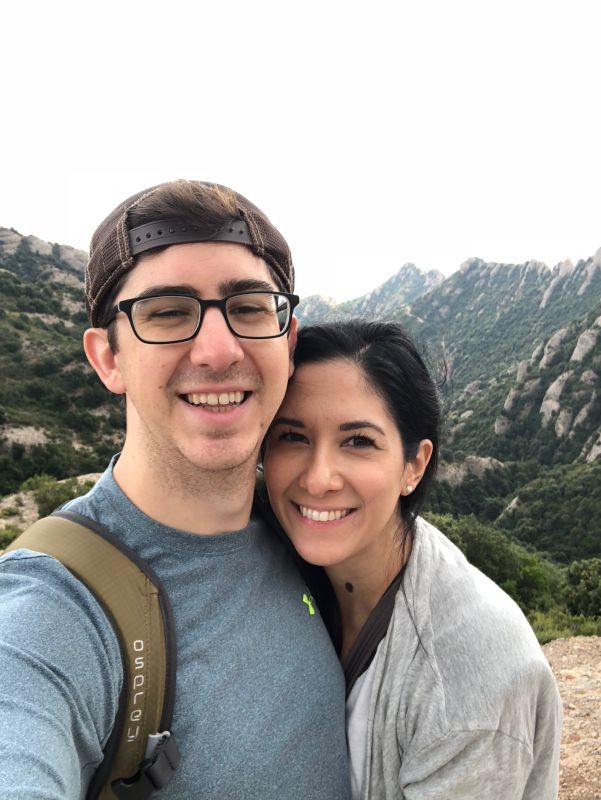 2 / 12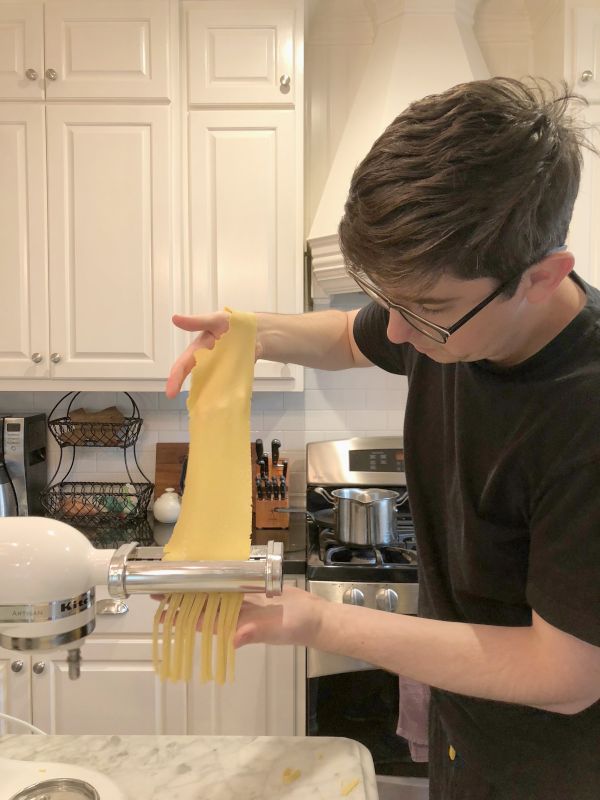 3 / 12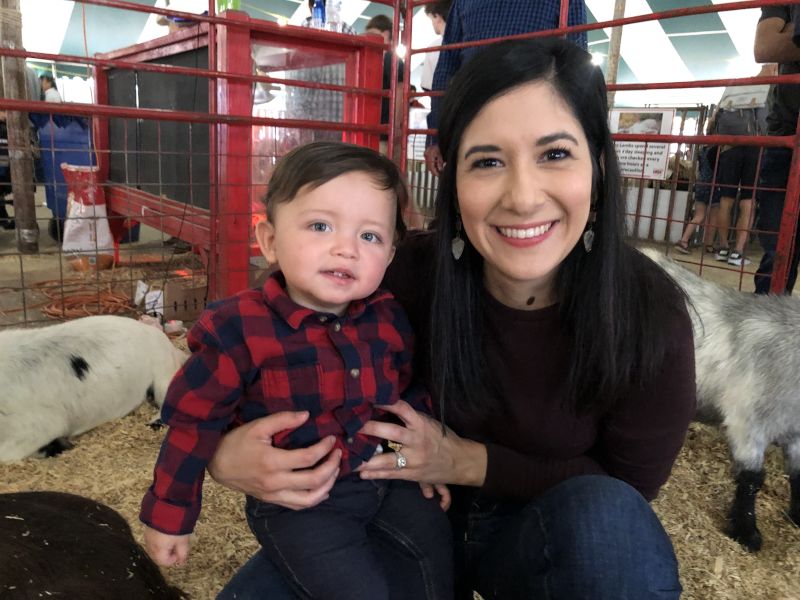 4 / 12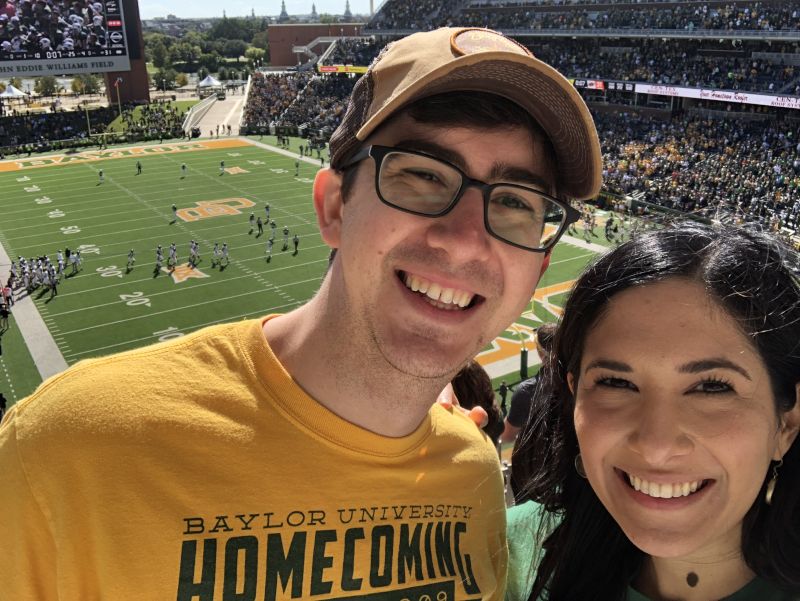 5 / 12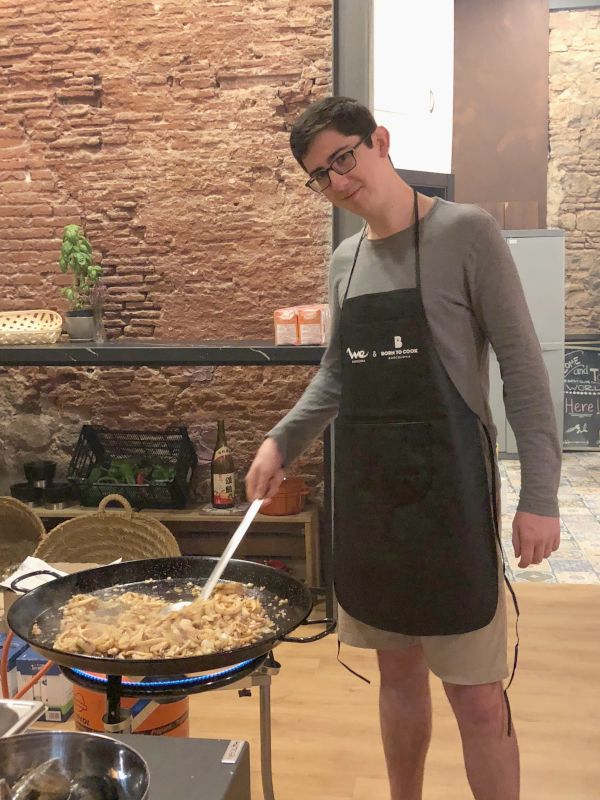 6 / 12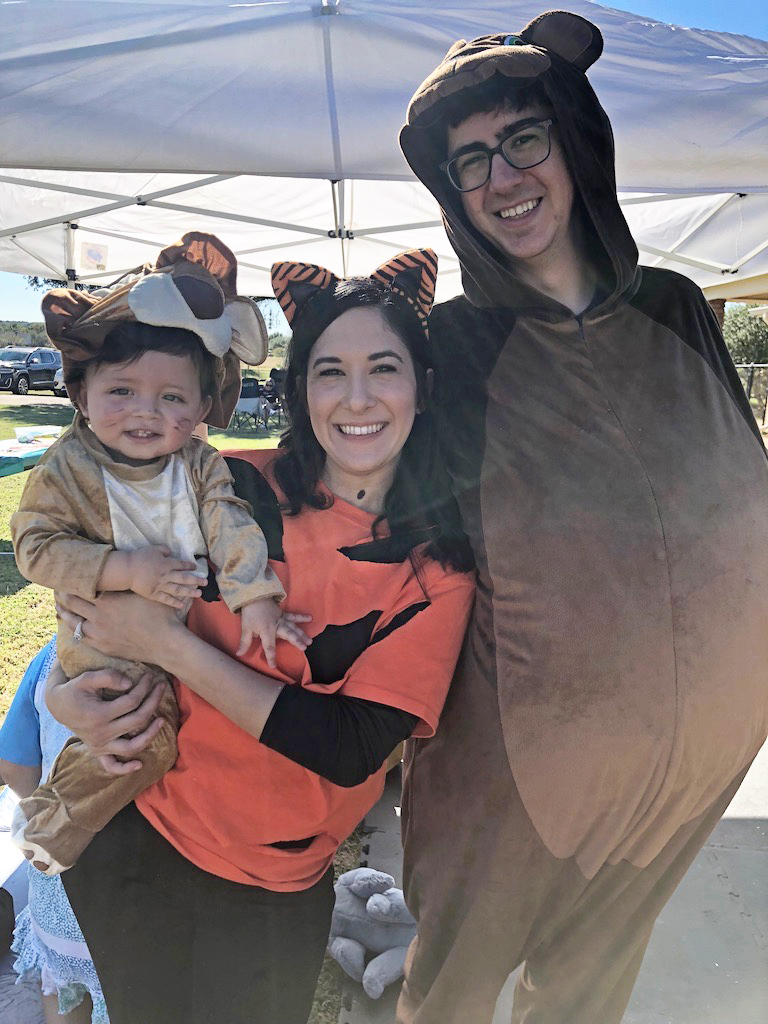 7 / 12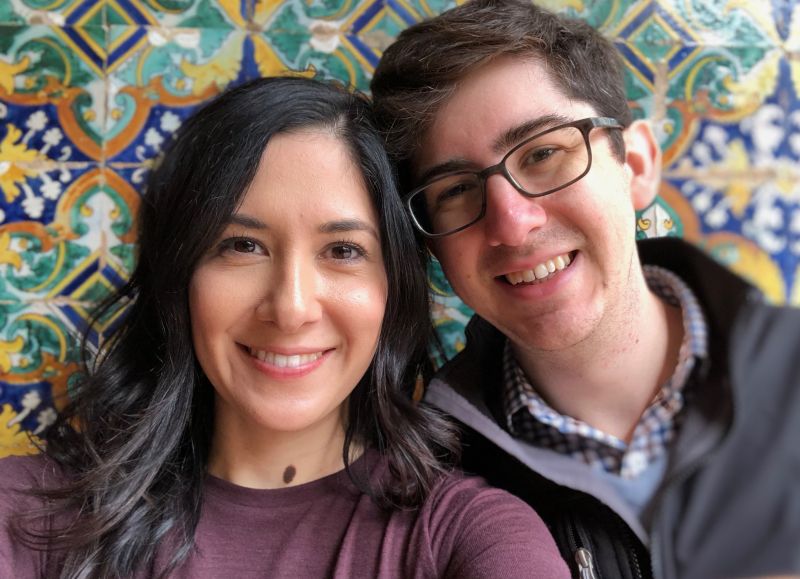 8 / 12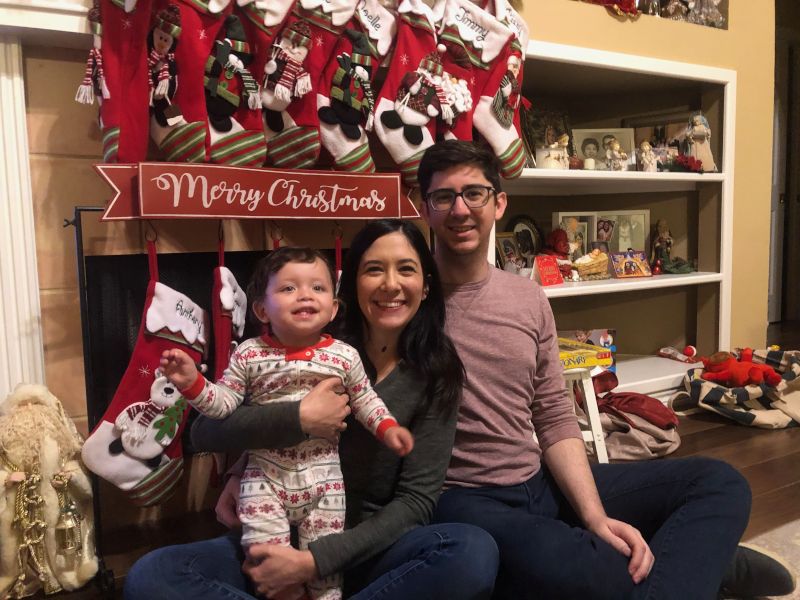 9 / 12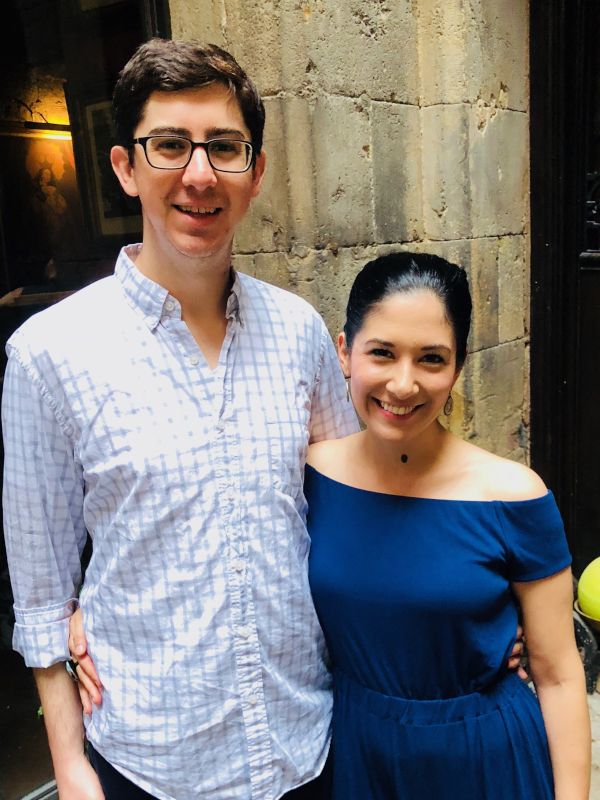 10 / 12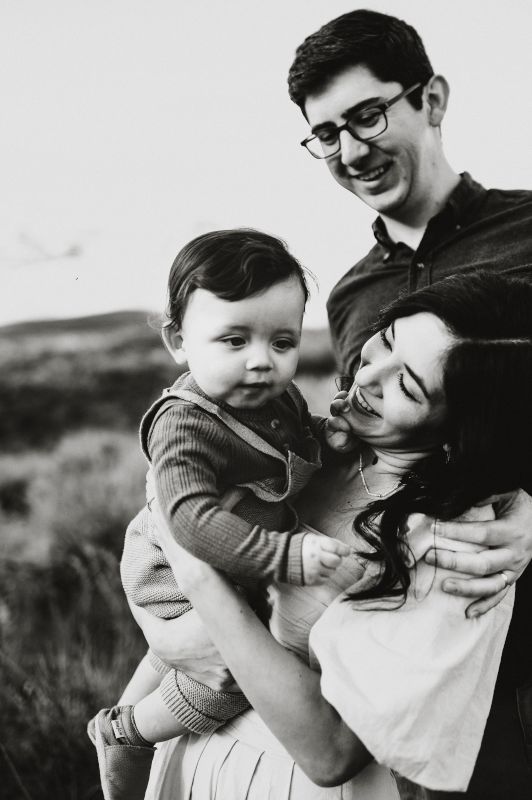 11 / 12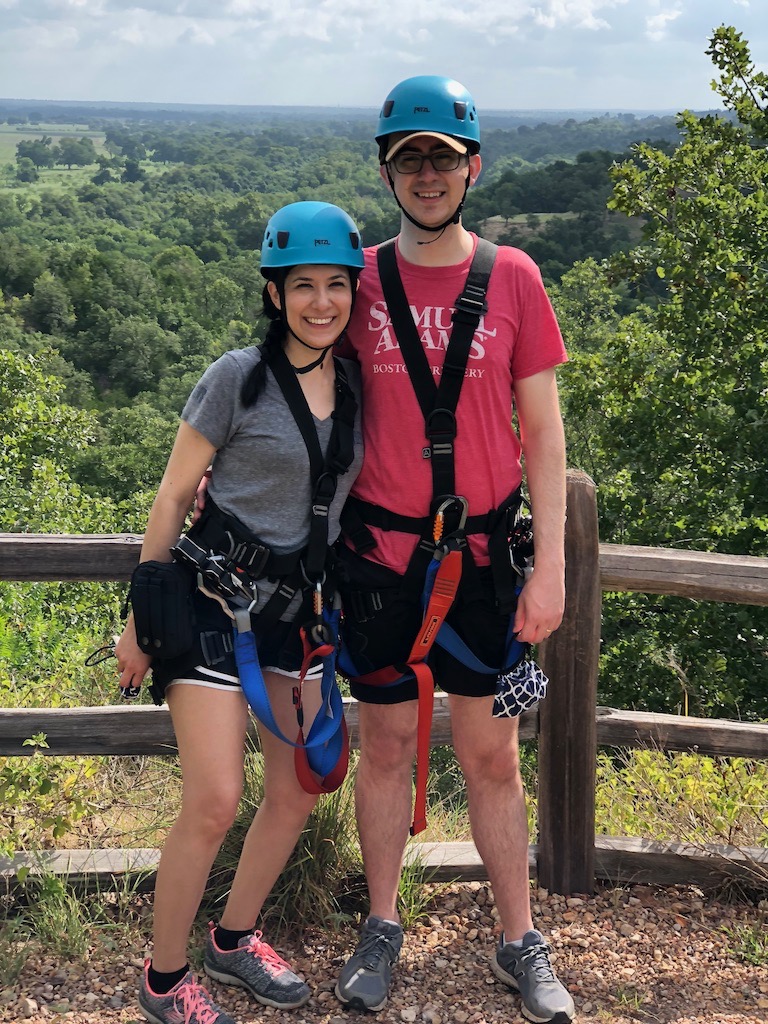 12 / 12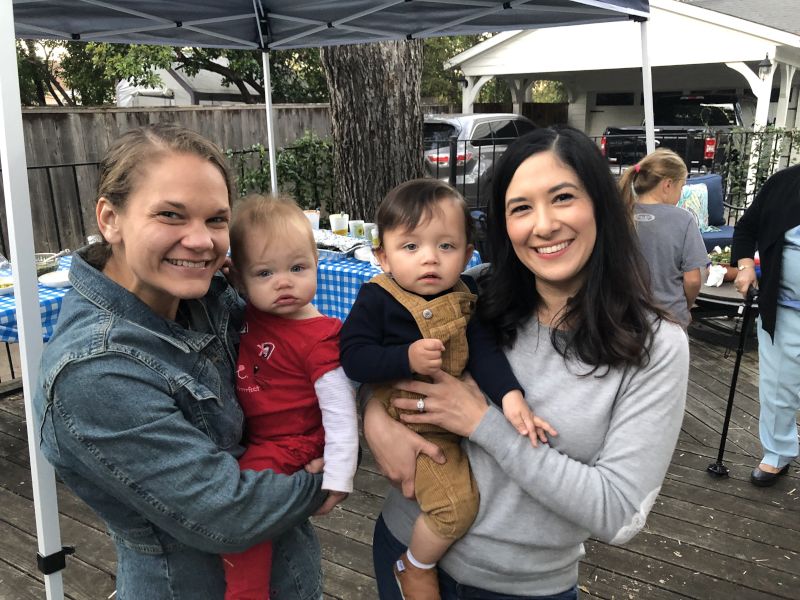 ❮
❯
Our House and Neighborhood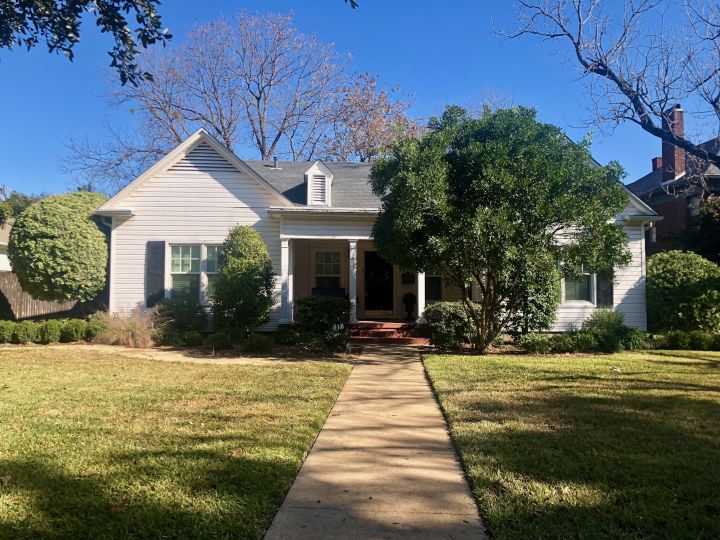 We live in a small city in Texas and it is a wonderful place to raise a family. We live in a cute cottage style house located in a historic neighborhood. We have a nursery, a guest room for when family visits, a home office where Kevin works, a big kitchen where we enjoy cooking meals, and a large living room where we relax and where our son plays. Shade trees hang over our back patio and there is a large open backyard with plenty of room to play games and run around. On cool fall and winter nights, we light up our fire pit to roast marshmallows.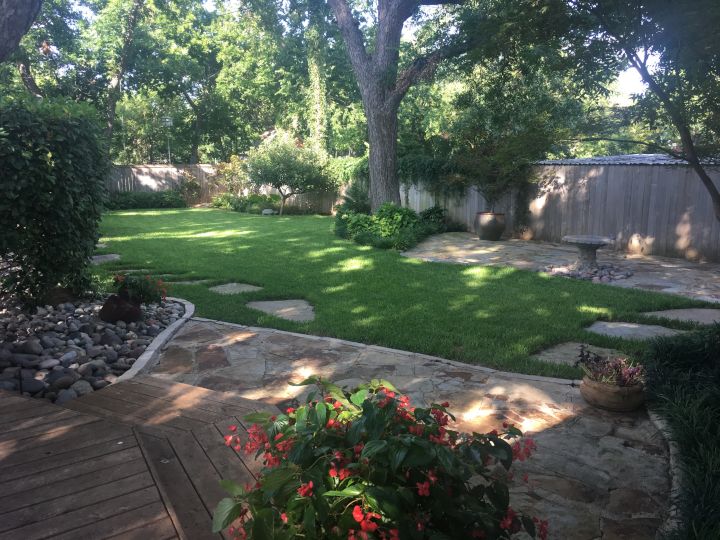 Our city is very family-friendly. There are several museums, a zoo, and dozens of parks. The university in town has plenty of sporting events to watch, and we enjoy bringing Drew to games. There is a nearby library to check out books, and a local bookstore that does a children's storytime. We live in a neighborhood where there are a lot of young couples with small children. Every year, the neighborhood hosts a large Fourth of July parade for the kids, featuring fire trucks, music and food. Halloween is a big celebration in our neighborhood, with hundreds of kids coming to trick-or-treat.
We have many friends in our church community who have young children. We are excited for our children to grow up and spend time playing with lots of kids in our faith family.
Our Extended Families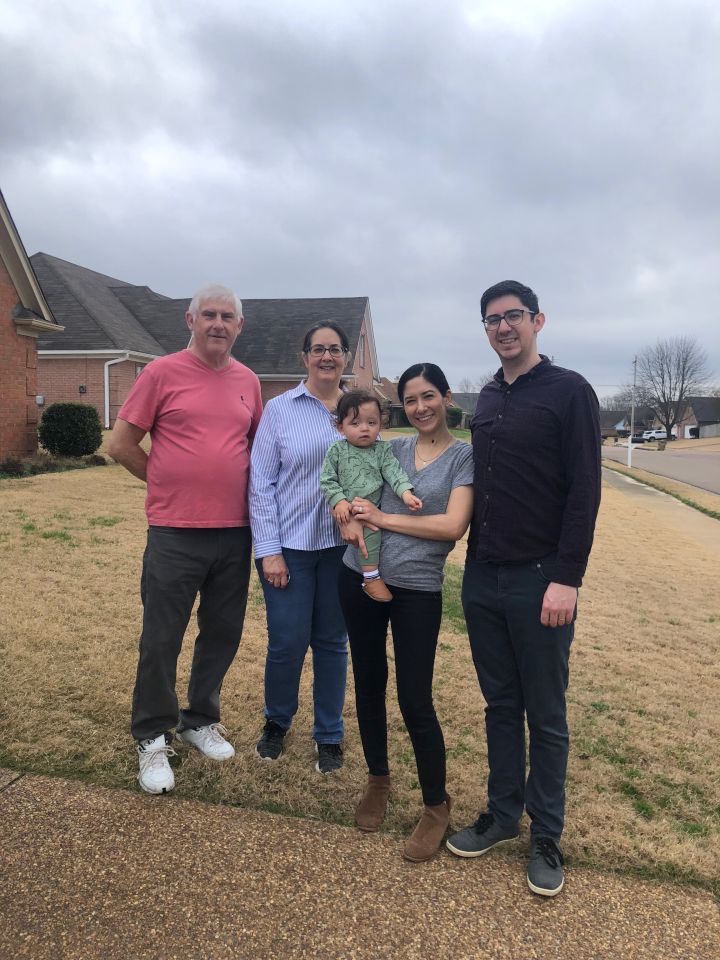 Noelle grew up in Texas, and most of her family lives here. Her youngest sister and parents live in Texas, within driving distance. She has one sister who lives in California with her husband and their four kids. We usually visit them 1-2 times a year, and FaceTime them often. We are excited for our children to have cousins close in age to play with when we visit family.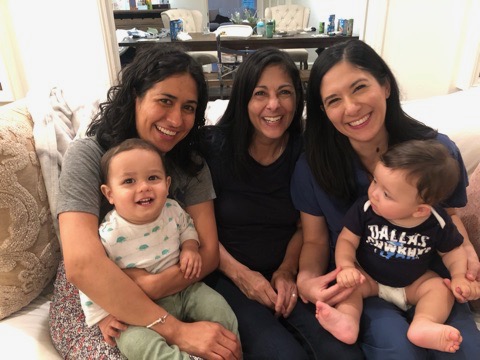 Kevin grew up in Tennessee, and his parents still live there. He has a younger sister who lives nearby in Texas, and another younger sister who lives in New York. We cherish family time, and while we don't all live in the same city, we make an effort to see each other often. We typically visit or host our families each Thanksgiving and Christmas. This past Christmas, we all gathered together in Tennessee and our son received so much love and attention!
Noelle grew up in a Hispanic-American household. A typical Christmas would include a Christmas Eve dinner of tamales, rice, and beans, and a Christmas day lunch of turkey, stuffing, and all the fixings. Our holidays centered around food, family, and God. Both of our families have been so supportive and excited for us to add a child to our family through adoption. This child will be lovingly welcomed into our family, and treated no different than a biologic child. They will be cherished, spoiled by grandparents, and know the love and stability of a generous and fun family.
From Us to You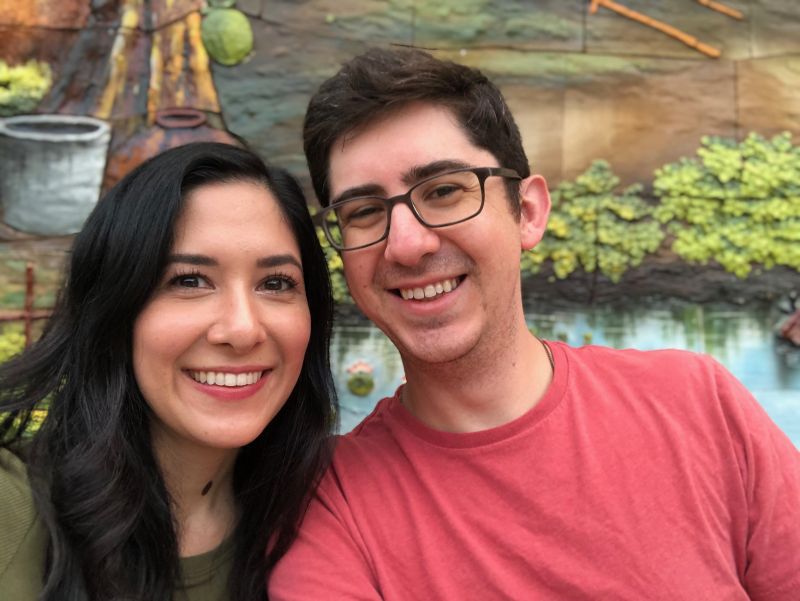 Thank you for taking the time to consider us to be the parents of your child. We understand that your decision is difficult and we are praying for you during this time. We are filled with joy to know that we can become parents through adoption. And we are deeply humbled to know that we can become parents because of a selfless act of a mother placing her child for adoption.
We have been married for six years. From day one, we wanted a large family with lots of children. We experienced the gift of adopting our son, Drew, in 2020. He has filled our lives with so much joy! We are filled with anticipation to give our unconditional love to another child and grow our family. We are ready for all the adventures that await our family. There will inevitably be ups and downs in raising children, but we are prepared to meet every challenge head-on and to celebrate every beautiful and happy moment. One thing that will always remain is our love for each other and our love for our children.
We promise to give ourselves to this child with our whole hearts and to love them from the moment we become their parents. We are filled with overwhelming joy at the idea of adopting an infant. But we are also so happy at the thought of raising that child from toddler to teen: to be able to teach a child how to find his/her true self, to understand the unique purpose that God has planned for his/her life. We also love imagining all the wonderful things we will do with our children: sporting events, picnics, birthday parties, riding bikes, and family vacations. Our parents gave us all the tools and opportunities to succeed at life and we are very grateful to them. Our hope is to be able to provide the same chances for our children to grow academically, socially, and spiritually. Our hope is to raise a well-rounded son or daughter, one that not only we are proud of, but a son or daughter that you will be proud of.
We hope to have a relationship with you that evolves in trust and friendship. We hope to have open communication with you in whatever way you are comfortable. We will be happy to send you pictures and letters, and are open to additional contact such as email, phone calls, and visits over the years. We want you to feel secure in your decision and to know your child is happy and thriving. We want our child to know their adoption story, and will talk with them about their adoption from the beginning. We will always speak of you in a positive light. We will always express gratitude and love for you, so that our child will come to connect you and their adoption with love and hope. As our child grows and has questions about their adoption, we will give them answers honestly, emphasizing your love and selflessness that allowed you to make this decision.
Know that we are praying for you daily as you consider an adoption plan. We admire your maturity and thoughtfulness in carefully considering you and your child's future. We pray for you to have the strength and courage you need to make the decision that is best for you and your child.
With Love,
Kevin & Noelle
Favorites
Actor
Steve Carell
Tom Hanks
Actress
Maggie Smith
Amy Poehler
Author
John Grisham
LM Montgomery
Book
Confessions by Augustine
Anne of Green Gables
Candy Bar
Milky Way
Reese's
Childhood Memory
Summer Vacations to the Beach
Playing "pretend" with my sisters
Childhood Toy
My Bicycle
Bike
Children's Book
Llama Llama Red Pajama
Madeline
City
Sevilla
Sevilla, Spain
Classic Movie
It's a Wonderful Life
It's a Wonderful Life
Day of Week
Friday
Saturday
Dessert
Blue Bell Ice Cream - any flavor!
Ice Cream
Disney Movie
Big Hero 6
Beauty and the Beast
Dream Car
My Ford F-150
I'm not really into cars!
Dream Job
Fighter Jet Pilot
Book critic
Dream Vacation
A Trip to New Zealand
Europe Vacation
Family Activity
Walking Together Around the Neighborhood
Going on walks
Flower / Plant
Pentas
Hydrangeas
Form of Exercise
Playing Tennis
Yoga
Game
Ticket to Ride
Pictionary
Hobby
Brewing Beer
Gardening
Holiday
Christmas
Christmas
Holiday Song
Feliz Navidad
O Holy Night
Holiday Tradition
Tamales on Christmas Eve
Baking Christmas cookies
Ice Cream
Blue Bell Cookie Two Step
Vanilla Bean
Junk Food
Barbeque Chips
Candy
Leisure Activity
Reading
Reading
Memory with a Child
Meeting my Son for the First Time
Playing with my nephews
Memory with Spouse
Honeymoon in Italy for Two Weeks
Meeting our son
Movie Munchie
Popcorn with butter
Sour Patch Kids
Movie Quote
"Just keep swimming" - Finding Nemo
"There's no place like home."
Movie Type
Comedy
Christmas movies!
Musical Group
The Black Keys
Taylor Swift
Nursery Rhyme
If you're happy and you know it, clap your hands
Five Little Monkeys
Olympic Event
Swimming
Women's Gymnastics
Personal Hero
My Parents
Our son's birthmom
Play
Fiddler on the Roof
Macbeth
Poet
Edgar Allen Poe
Shel Silverstein
Quality about my Spouse
Her Compassion
His patience
Quote
"Do not be afraid. Do not be satisfied with mediocrity." - Saint Pope John Paul II
"I have found the paradox, that if you love until it hurts, there can be no more hurt, only more love." Mother Teresa
Restaurant
Chickfila
Clay Pot
Sandwich
BBQ Brisket Sandwich
BLT
Scripture
"We know that in everything God works for good with those who love him, who are called according to his purpose." Romans 8:28
"Trust in the Lord with all your heart and lean not on your own understanding"- Provers 3:5
Shopping Store
Home Depot
Target
Song
Sweet Home Alabama
Make You Feel My Love
Sport to Play
Tennis
Tennis
Sport to Watch
Football
Basketball or College Football
Sports Star
Drew Brees
Manu Ginobili
Sports Team
Tennessee Volunteers Football
San Antonio Spurs
Subject in School
History
History
Thing to Cook
Baked Salmon with Veggies
Coconut chicken curry
Time of Day
Early Morning
Evenings
Tradition
Annual Trip to San Diego to Visit Nephews and Nieces
Baking Christmas cookies
TV Show
The Office
Parks and Recreation
TV Show Character
Michael Scott from The Office
Leslie Knope from Parks and Rec
Type of Music
Folk Americana
Country
Vacation Spot
I can't pick one! I like trying new vacation spots.
Exploring new cities
Video Game
NBA Jam
I don't really play video games!
Get in Touch
Provide more information, so American Adoptions can connect you with this family.
---