1-800-ADOPTION
Thank you for viewing our profile
If you would like to learn more about us, please call 1-800-ADOPTION (2367846), fill out the form at the bottom of our on-line profile page, or email us at bp_information@americanadoptions.com.
To revisit our on-line profile page and view our profile video at American Adoptions, simply use your mobile phone to scan the QR code on the right. We are looking forward to hearing from you!
Ben & Ashlee
We know adoption is beautiful, and we are honored that you are taking the time to review our profile. We are a Christ-following, fun-loving, and family-oriented couple who consider our roles as parents to be one of the greatest privileges we have in life. We know that you have difficult decisions to make, and we admire your bravery and selflessness during this time. We pray that you feel God's peace throughout your decision-making.
About Us
Job
High School Social Studies Teacher & Head Football Coach
Assistant Principal
Education
Master's Degree in Educational Administration
Educational Specialist Degree in School Administration
Relationship
Legally Married
Adoption in Our Lives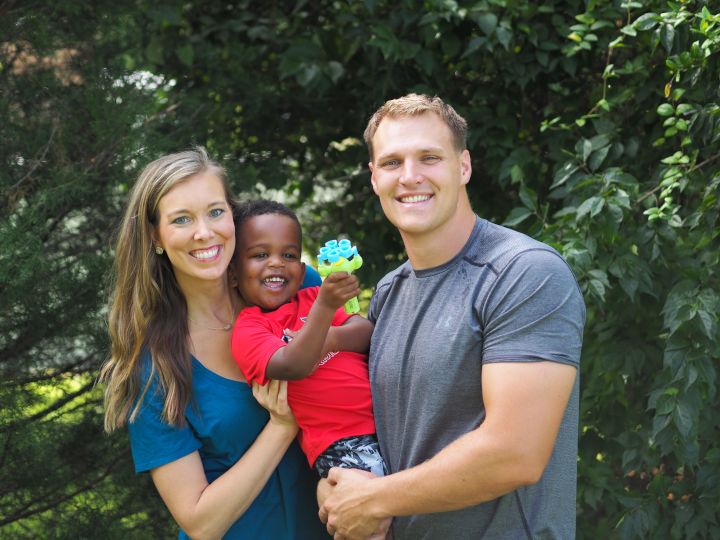 In 2019, we received a phone call that changed our lives forever; a birth mother chose us, and her due date was in 2 weeks! Ashlee was able to be in the delivery room and hold Barrett's birth mother's hand during delivery. It was absolutely beautiful. Within Barrett's first minutes of life, we were already in love and in awe of God's faithfulness.
We continue to send emails and pictures to Barrett's birth mother. Words cannot express how grateful we are for her. We are so proud of our adoption story, and we share that excitement with Barrett. He has such a special story. It is incredible how God works! Barrett brings so much joy to our lives. You can't help but smile when you hear his infectious giggle, see him dance, hear him pray before dinner, see him take care of others, and the list goes on and on. He has the biggest personality and brings light wherever he goes. He is smart and super-fast! Our hearts melt when he gives us hugs and says that he loves us. We can't imagine life before him, and we can't wait to see him as a brother. To have a sibling who is adopted as well will create even a stronger sibling bond.
Our Leisure Time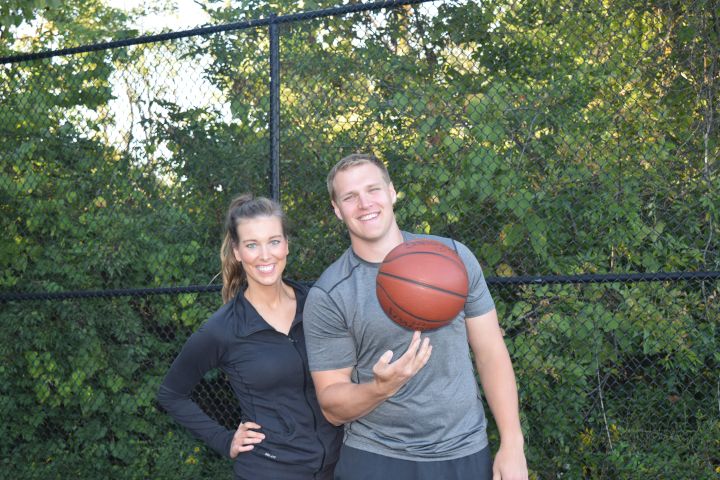 In our leisure time, we enjoy spending time as a family. We love being outside. We have amazing parks in our community that we go to as a family. We are fortunate to live in a family-oriented community. As a result, we love going to the zoo, children's museum, waterpark, and sporting events. Since Ben is a head football coach, we are lucky to go to Friday night football games. Barrett loves all of the activity at the games, and the players get a kick out of Barrett! Since we were both college athletes, sports have been a major part of both of our lives. As a result, we are constantly playing sports with Barrett or having some type of friendly competition from playing basketball to board games to swimming pool games at Ashlee's parent's pool. Besides spending time together, we love spending time with the people we love. We are blessed to have family members who are extremely loving and fun. Also, we are fortunate to have many close friends who are also considered family. Most of our friends have children, so it's fun to have everyone's kids together.
Cultural Diversity
We think it is important to embrace and celebrate who we are. What makes us unique and different is beautiful. We especially saw this through sports. Since we both played sports at a competitive level, we had the opportunity to play and live with people of many different racial, religious, and ethnic backgrounds. Our son, Barrett, is African American. It is very important for us to nurture self-worth in Barrett. We recognize the importance of embracing heroes and seeking settings with people who look like Barrett. We have an impressive library of books in our house. We have a large collection of books with characters and people who look like Barrett. We will always do what is best for our son and future child. We are eager to learn and ask questions. Ben continues to have conversations with Godly, black men he trusts about raising a black son. Additionally, we have several friends who have adopted children that are a different race from them. We are lucky to have been a part of many conversations and relationships that are helping us learn and grow in how we address cultural diversity. Ben has two cousins and Ashlee's sister's niece are African American. Also, our family and church embrace and love adoption and are eager to grow and learn themselves.
Photos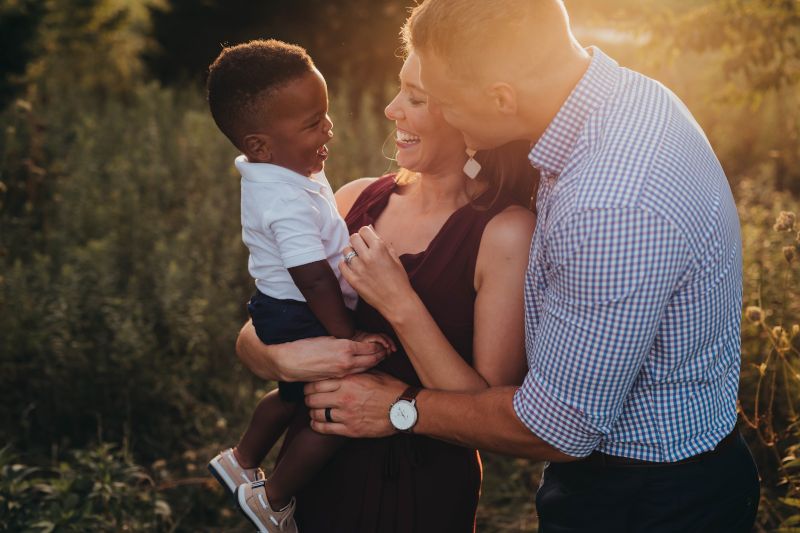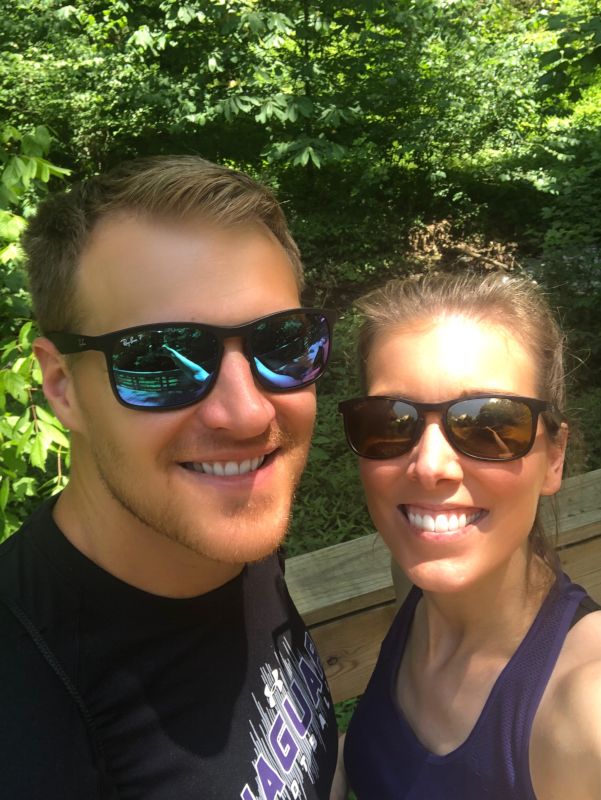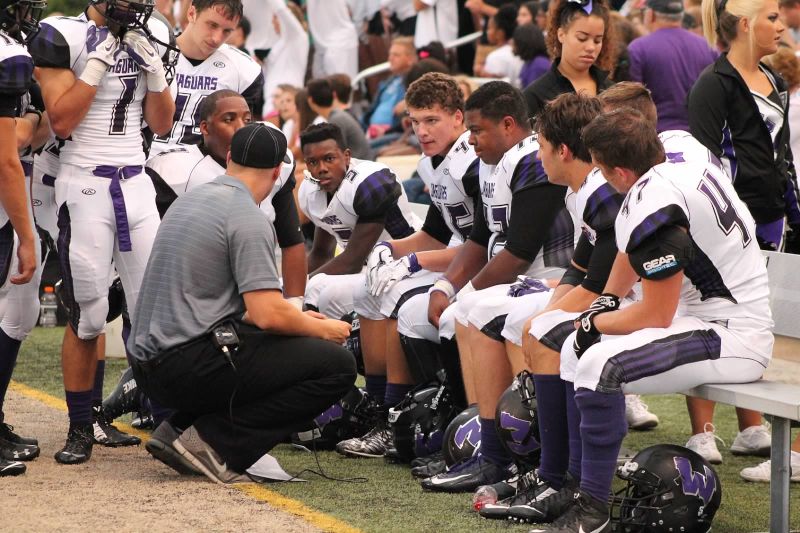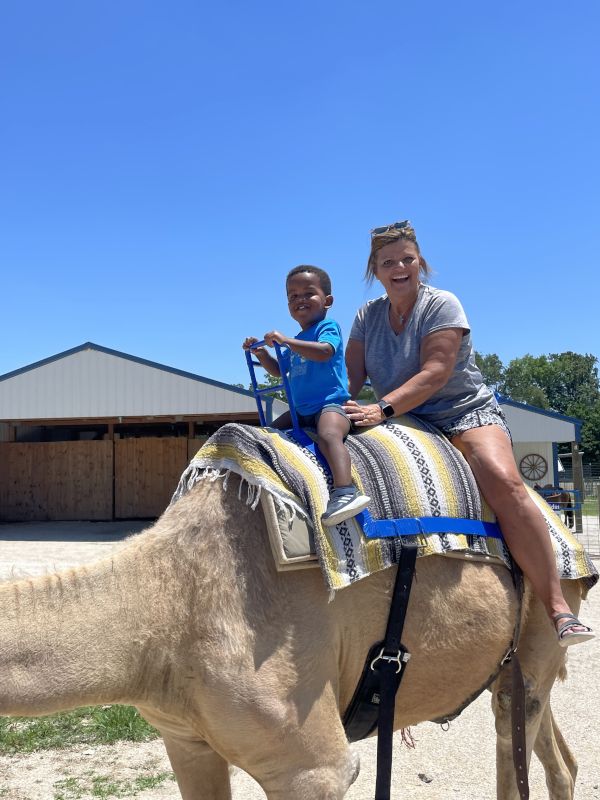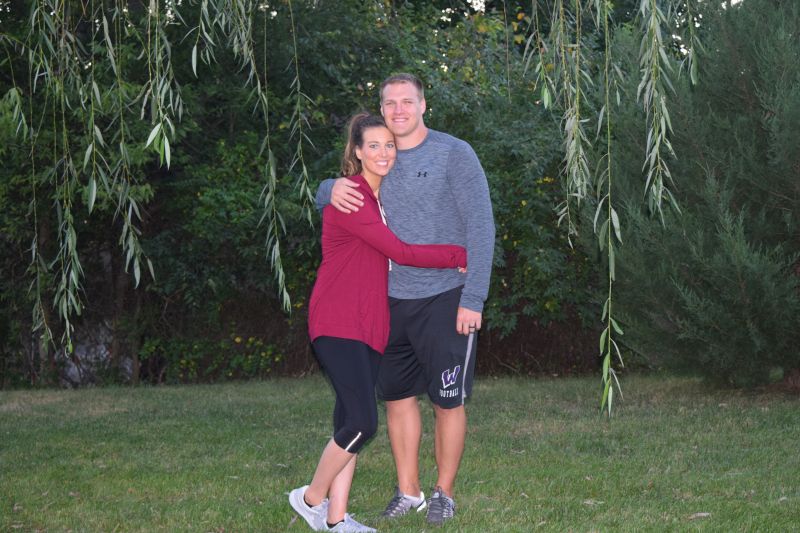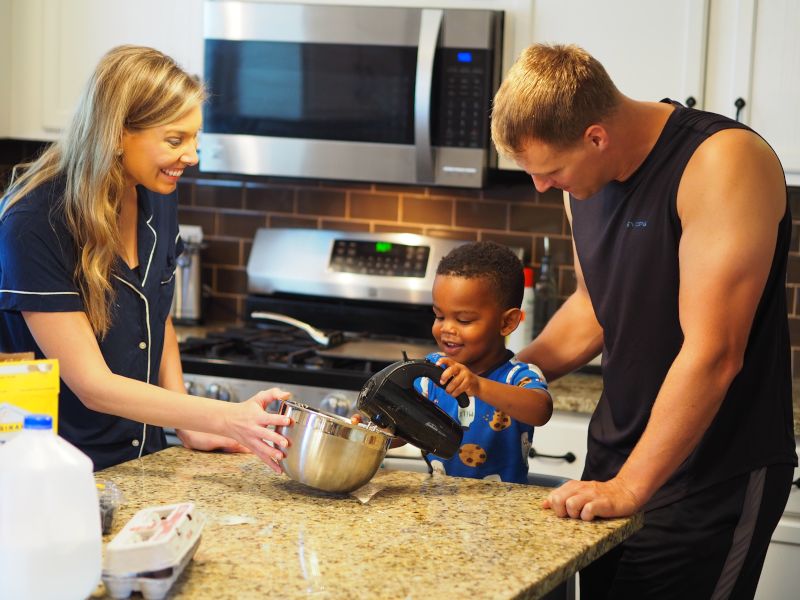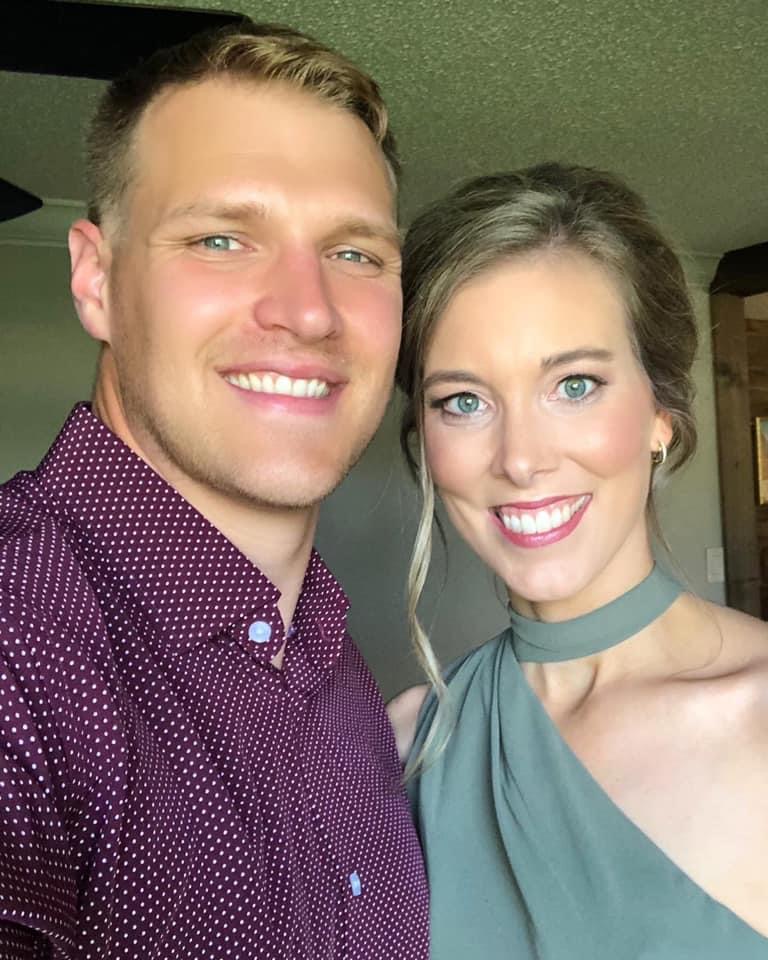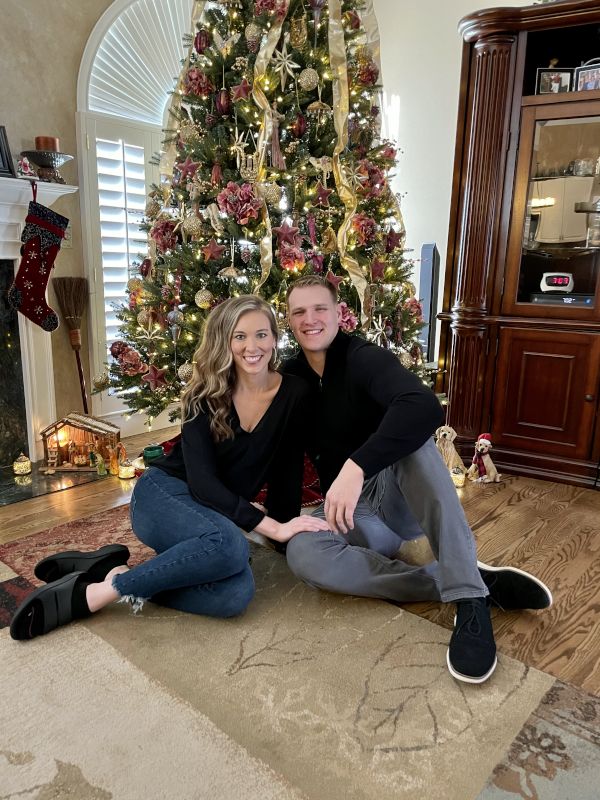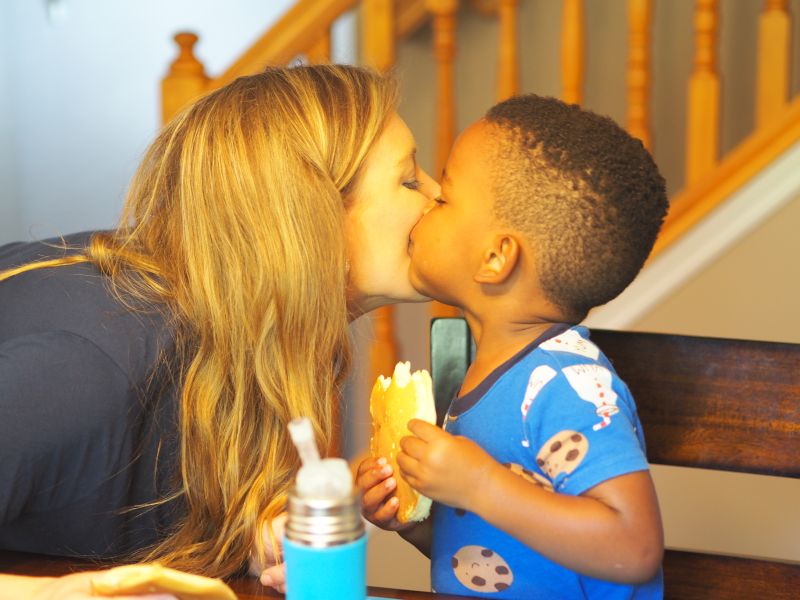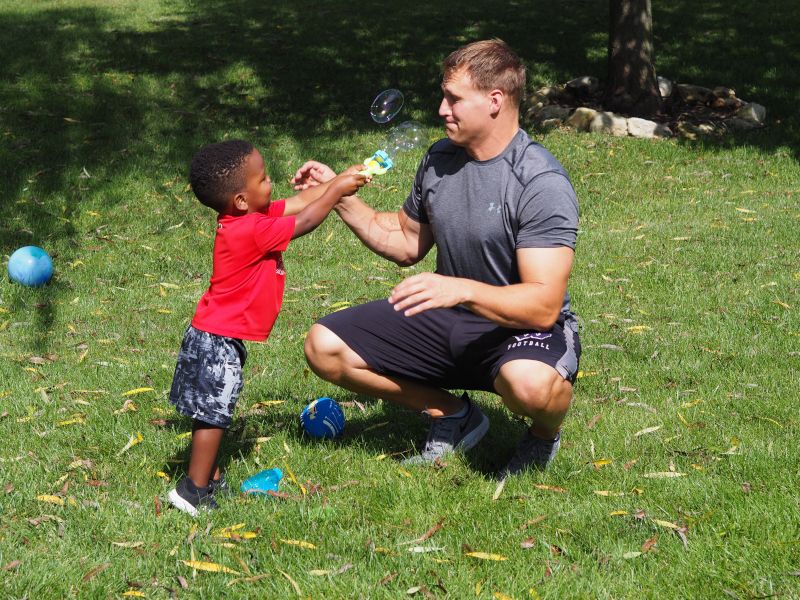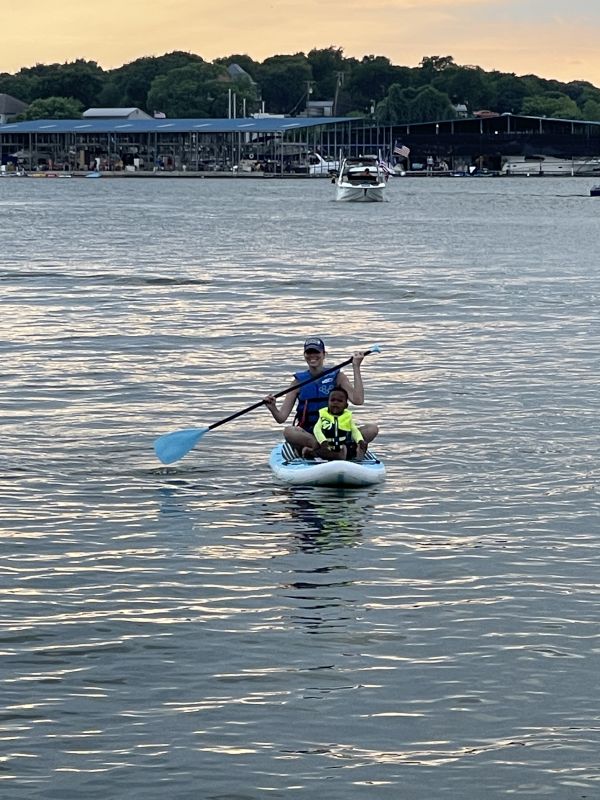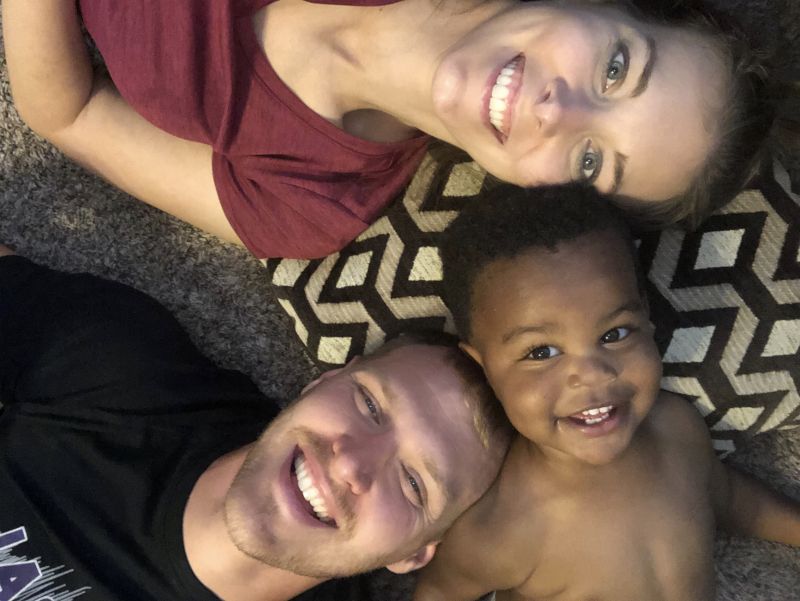 ×
1 / 12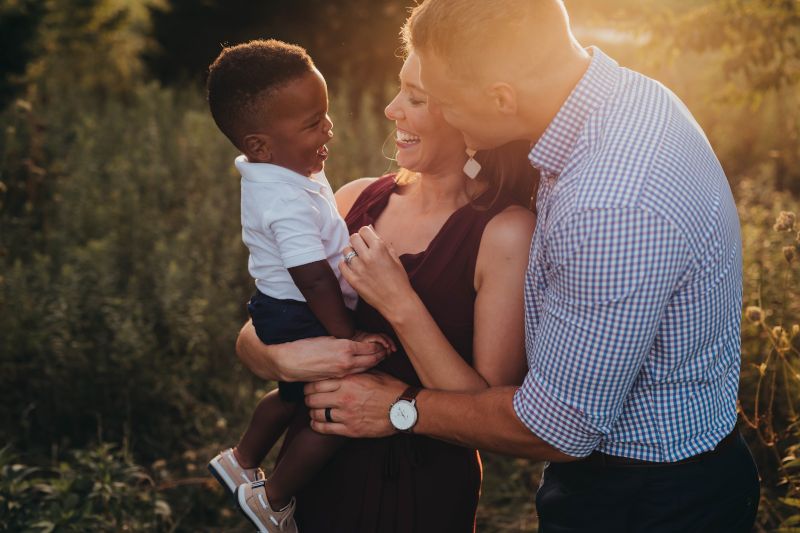 2 / 12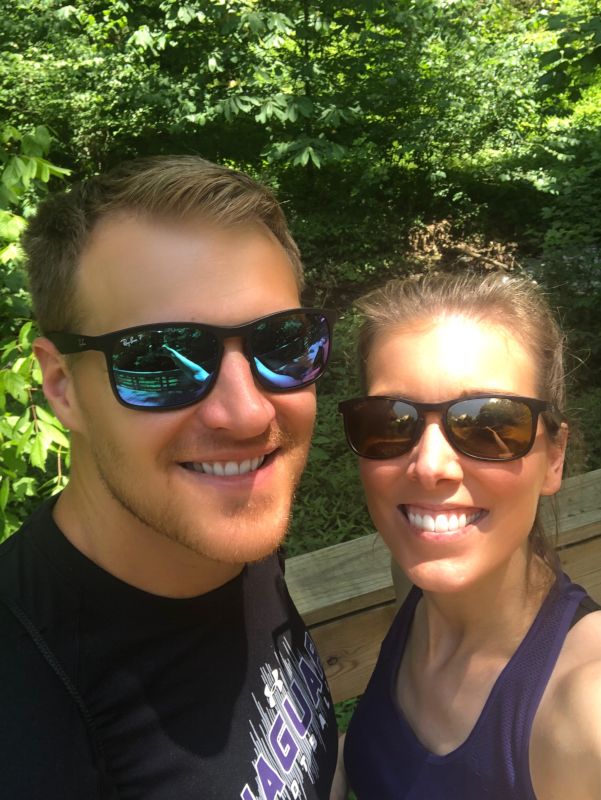 3 / 12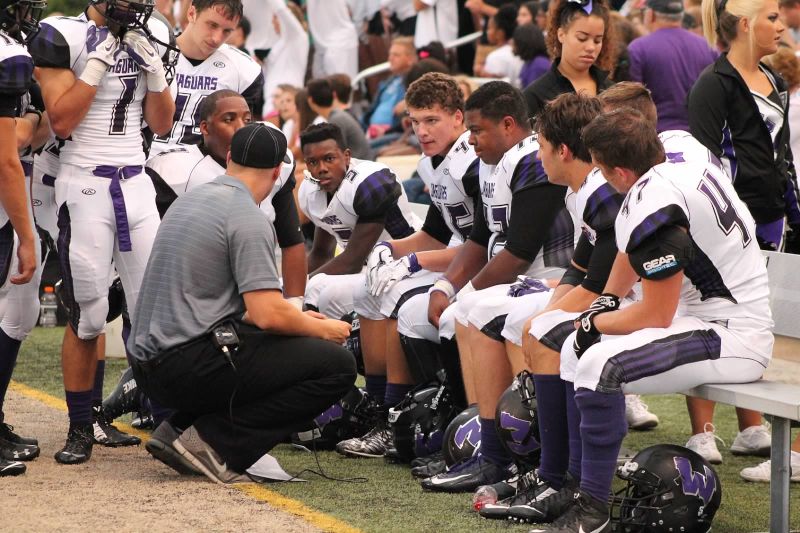 4 / 12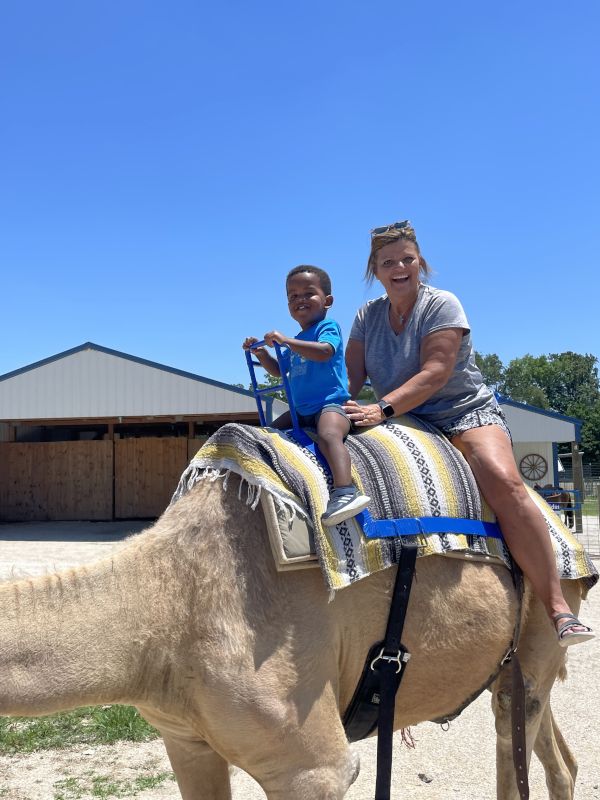 5 / 12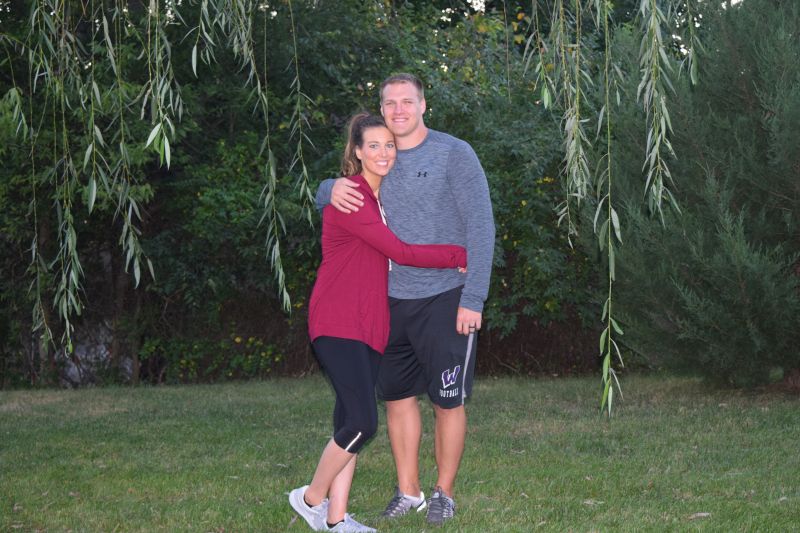 6 / 12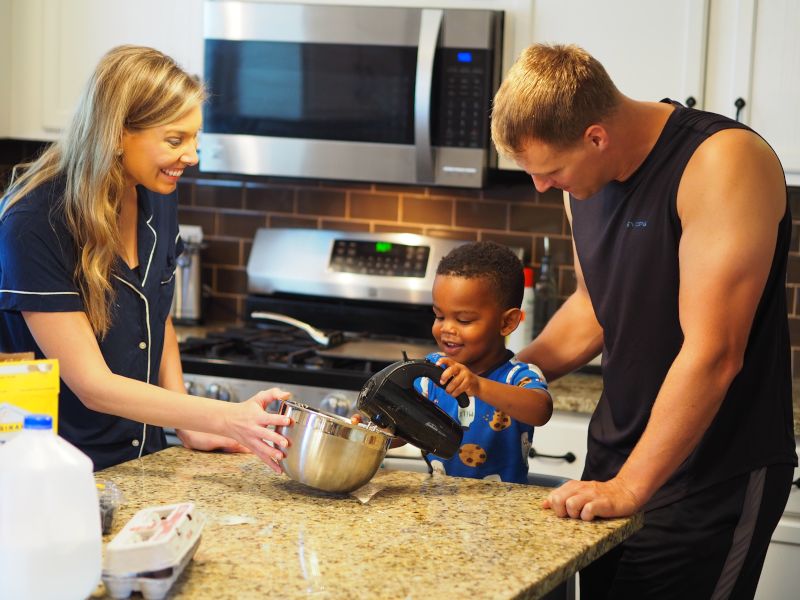 7 / 12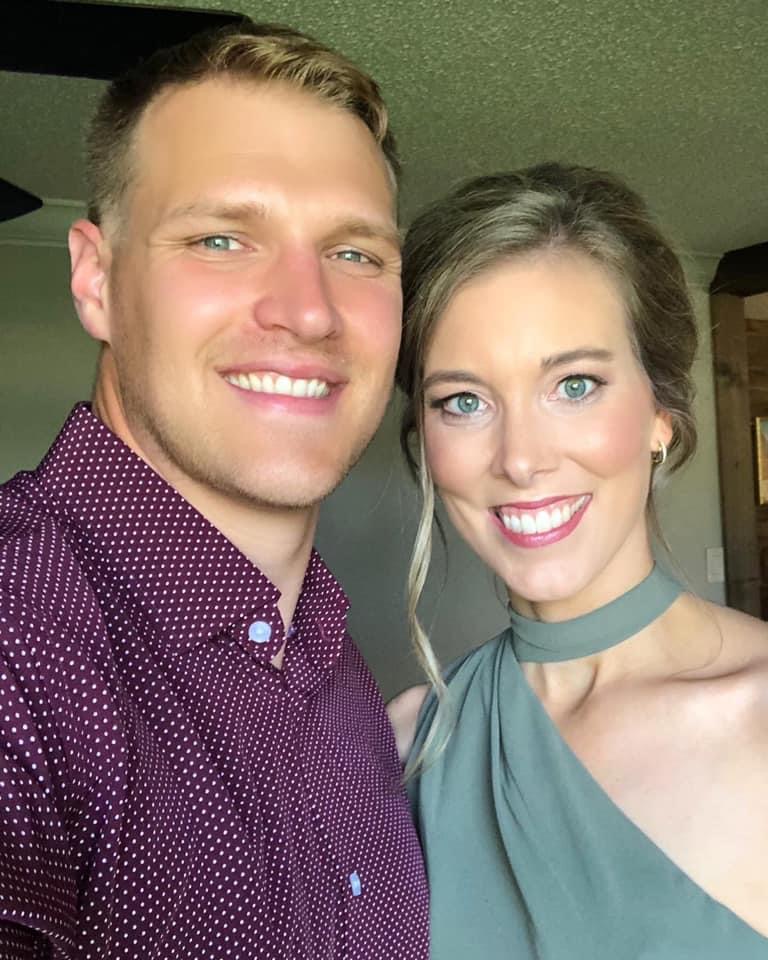 8 / 12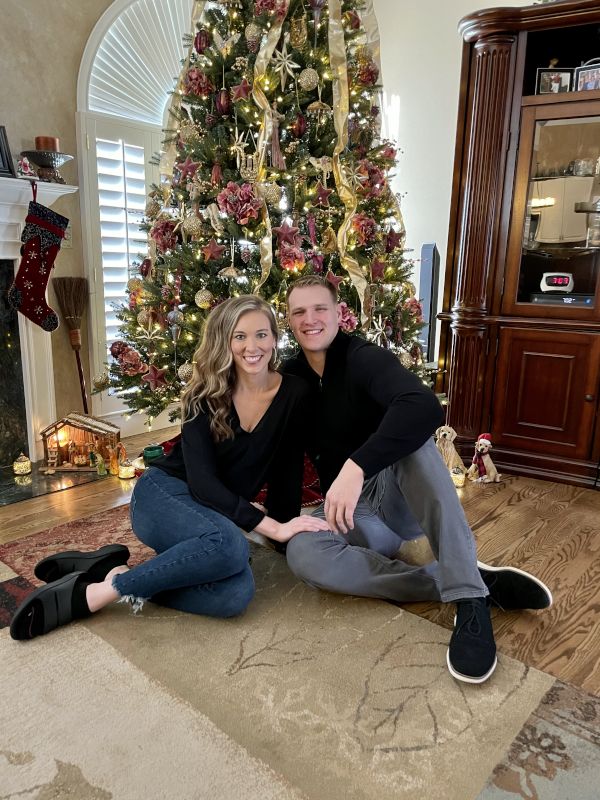 9 / 12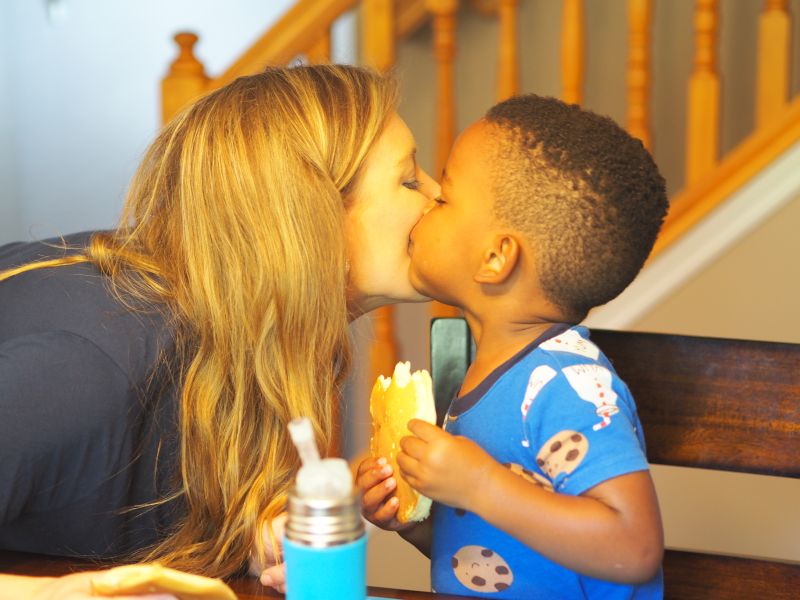 10 / 12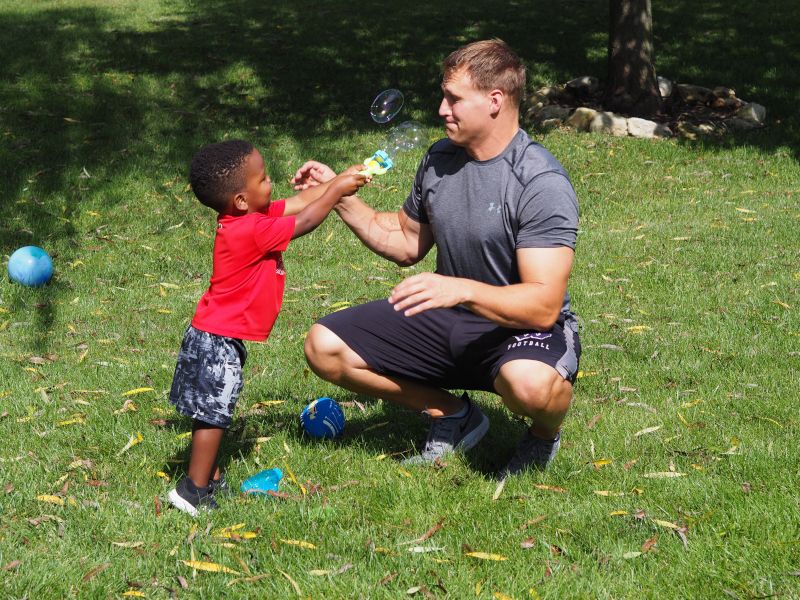 11 / 12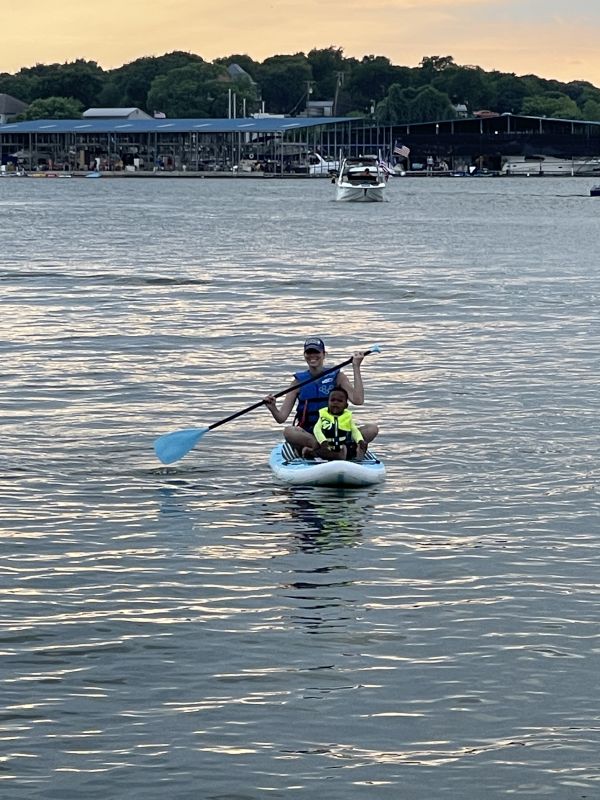 12 / 12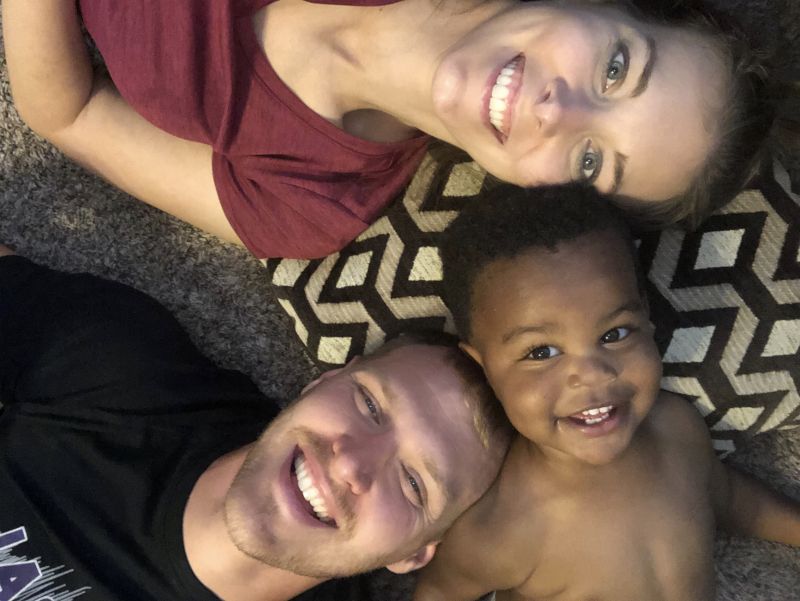 ❮
❯
Our House and Neighborhood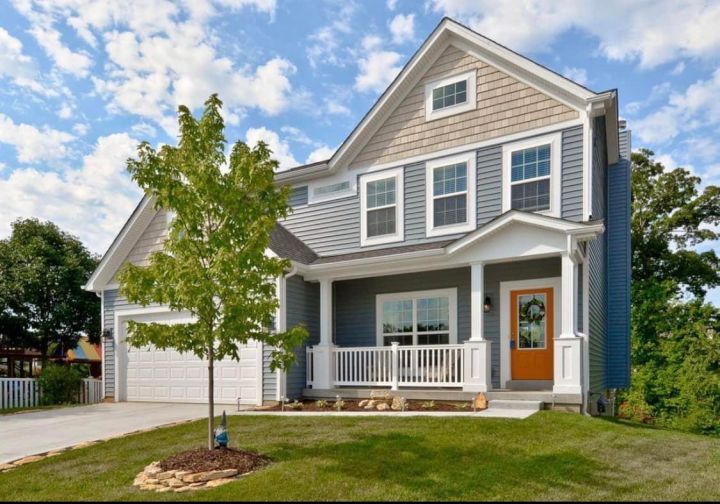 We love our home! It is full of love, memories, and fun including spontaneous football games in the living room, our son's artwork covering the refrigerator, forts in the basement, bubbles in our large backyard, races on the main level, family pictures, and praying at our kitchen table after cooking a meal together. Our house feels like a home; people often comment on how cozy it feels.
In our neighborhood, we have a playground, walking trails, and a basketball court. We are near several parks, and we live in a terrific school district. We love our family-oriented community, which is in a large metropolitan area in the Midwest. Last year, our city was ranked in the top ten cities for families in the US! There is always a great parade for the 4th of July, where the streets are lined with people of all ages watching the marching band, fire department, old-fashioned cars, and more. We love how our community decorates for Christmas time. On Main Street, the brick streets are decorated with lights and wreaths. People dressed as Santa Clauses from every country pass out trading cards to kids. There are live reindeer, an ice-skating rink, hot cocoa, and carolers around the old-time shops and restaurants. We enjoy going on carriage rides and walking the streets with our family. Although we are in the suburbs, we are very close to the Science Center, History Museum, and Zoo, which is ranked in the world's top ten zoos!
Our Extended Families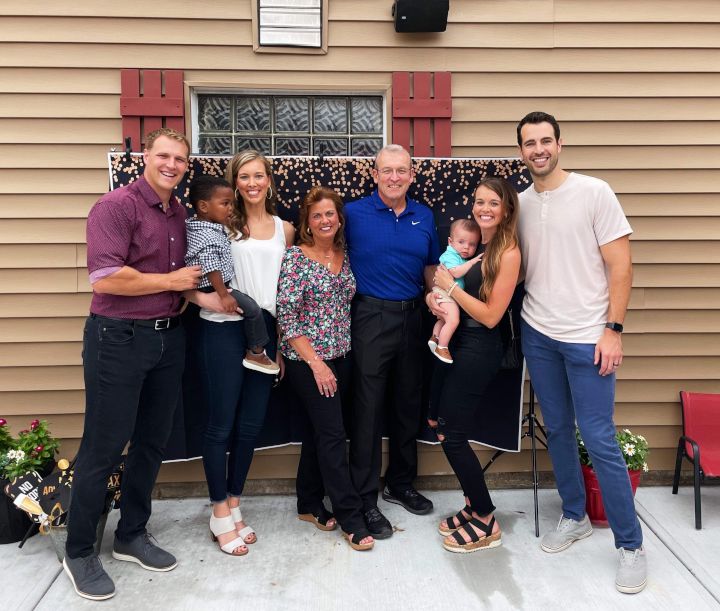 Family is extremely important to both of us! We feel so blessed to have parents and extended family members who have always been there for us. All of Ashlee's family lives nearby, and both of her parents are retired. We see Ashlee's family at least once a week. We enjoy swimming at Ashlee's parents' pool, watching Ben's football team play, playing golf in Ashlee's parents' basement, and going out to eat. When we are together, we are always laughing and having fun. Although Ben's family lives out of town, we see them often. We love our visits with them, which end up including some sort of adventure from obstacle courses in the backyard to camel rides! Our parents are beyond thrilled to have more grandchildren. They are devoted grandparents who love, support, celebrate, and spoil their grandchildren. We both would not change one thing about our childhood and incorporate many of our childhood traditions today including ice cream cake on birthdays, pick-up basketball games, Christmas on Main Street, and new pajamas every Christmas Eve. Besides our parents, we both have younger sisters, cousins, aunts, uncles, and grandparents who are eager for us to have another child. Everyone is excited and supportive about our adoption plan. They cannot wait to be a part of our child's life!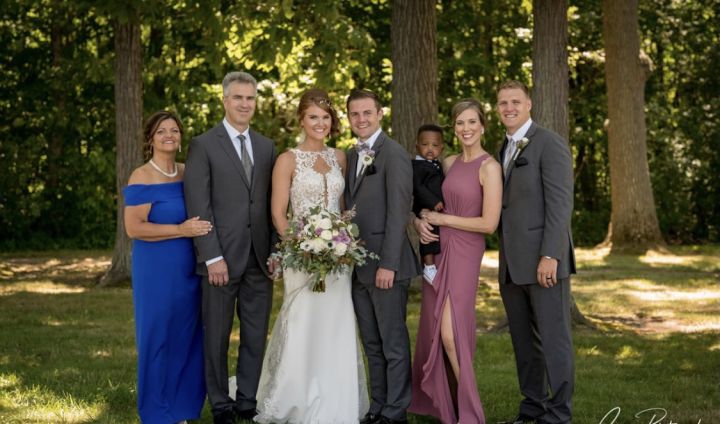 From Us to You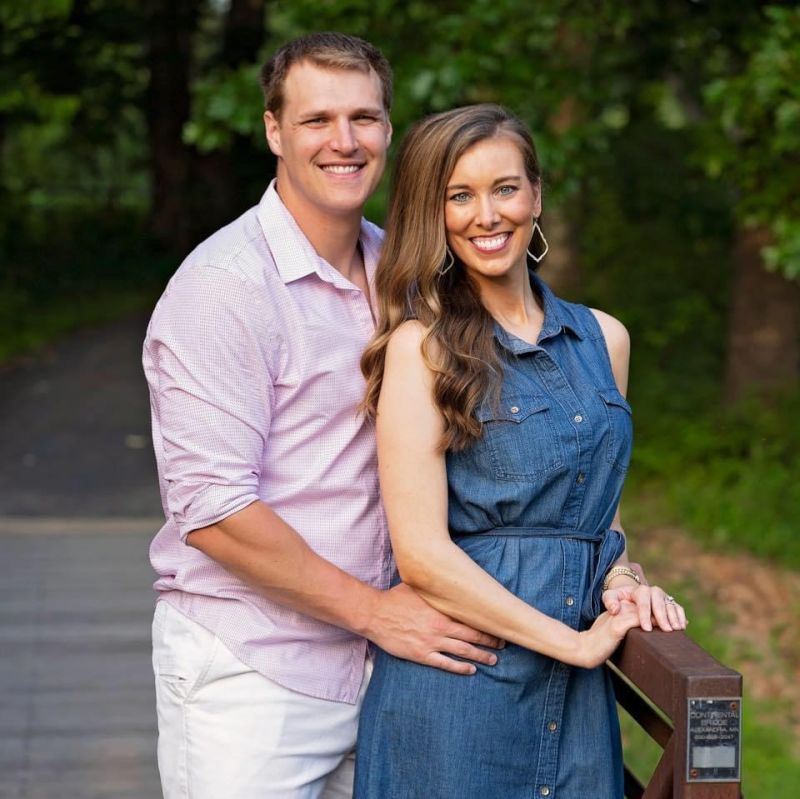 Hello! Our names are Ben and Ashlee. We would first like to sincerely thank you for taking the time to read our profile. We think that it takes courage and love to make a decision on your baby's future.
We met almost 12 years ago in college at a bible study for college athletes. Ben played football, and Ashlee played basketball. When we began dating, we quickly found out that we had a lot in common including a love for God, family, sports and a desire to have children. We've been married for over eight years now. After getting jobs and completing our master's and specialists' degrees, we were anxious to expand our family. Unfortunately, we were unable to get pregnant. However, we completely trusted God's plan for us and believe that we were always meant to adopt. We adopted our son, Barrett, in 2019.
Just like God has adopted us, it has been an honor to adopt ourselves. When Barrett entered the world, we weren't even aware we could love someone so much! Being parents to Barrett has given us greater joy than we could ever imagine. When it came time to add to our family again, adoption was the obvious choice. We are so excited to welcome a baby into our family again. We believe there is great value in the gift of siblings, and we look forward to nurturing that lifelong bond. We believe that having a sibling who is also adopted will benefit both Barrett and our future child. We know that having Barrett as a big brother will give a child someone to play with, look up to, learn from, and relate to.
We have an extremely loving marriage built on faith and family. Through any valley we have had, our marriage and faith in Jesus Christ have only gotten stronger. We think it is essential to model a loving marriage and faith to our children.
We are both in education; Ashlee is an elementary school assistant principal, and Ben is a high school teacher and the head football coach. We both chose to work with children every day. We value the importance of education and want to instill a love for learning in our children. Both of us are gifted at developing lasting relationships with students. Ashlee is very gifted at building self-confidence and improving self-worth in students. Students at her school feel incredibly loved by her. Ben is the teacher that students feel comfortable going to when they are in crisis, are facing a tough decision, or simply just need a laugh. Ben has a gift of motivating his players and is a very animated coach. We both love what we do, and it is extremely conducive to family life.
One thing to know about us is that we are constantly surrounded by love. We feel beyond blessed to be supported by family members who are our biggest fans and support system. We have the type of family who will be at our side in a moment's notice. Besides our family, we have a large, church family who we see regularly. We are part of a life group, which is a weekly, bible study. We meet at our friend's house, which is full of children, who range from four months old to ten years old, for food and fellowship. It is so much fun going through life together! Additionally, we both work in amazing, close-knit school communities. We often socialize with our coworkers.
We cannot imagine the emotions that you have right now. We know the processing and decision-making you are doing takes a lot of serious thought. We have so much admiration for your bravery and the love you have for your child. Knowing this, we will share with you your child's growth and experiences through photos, letters, and emails. We will always be open and honest with a child in regards to adoption. We will make sure that your child knows how much you love them and how hard the decision was for you. We believe God's timing and plan is perfect.
With love and respect,
Ben & Ashlee
Favorites
Childhood Memory
Vacations in North Carolina
Going to my grandparents' farm
Children's Book
Are You My Mother?
Love You Forever
Classic Movie
Young Frankenstein
Parent Trap
Dessert
Cheesecake
Ice cream
Disney Movie
Toy Story
Monsters Inc
Dream Job
Head Football Coach
I have the best job!
Dream Vacation
Rome, Italy
Rome, Italy
Family Activity
Dinner and a movie
Dinner and a movie
Flower / Plant
Weeping Willow Tree
Peonies
Form of Exercise
Weightlifting
Sports
Fruit
Watermelon
Watermelon
Hobby
Weightlifting/playing sports
Walking
Holiday
Thanksgiving
Christmas
Holiday Song
Silent Night
All I Want For Christmas Is You
Holiday Tradition
Game night on Christmas Eve
Famly dinner and gift exchange
Ice Cream
Cookie Dough
Vanilla with toppings
Junk Food
Kettle Corn
Kettle BBQ chips
Leisure Activity
Watching Sports
TV
Memory with Spouse
Honeymoon in San Diego
Vacation in Memphis
Movie
Rocky Movies
The Legend of Tarzan
Movie Munchie
Icey
Kettle Corn
Nursery Rhyme
The Wheels on the Bus
The Wheels on the Bus
Olympic Event
Track and Field
Track and Field
Personal Hero
My wife
My husband
Quality about my Spouse
Loving
Integrity
Quote
Your comfort zone is a garden, but nothing grows there.
Faith not Fear
Restaurant
Joe's BBQ
Chick-fil-A
Sandwich
Buffalo chicken
French dip
Scripture
Jeremiah 29:11
Romans 8:28
Song
Bless the Broken Road
Sport to Play
Football
Basketball
Sport to Watch
Football
Basketball
Subject in School
Social Studies
Math
Thing to Cook
Hamburgers
Stuffed Peppers
Tradition
Family birthdays
Christmas with family
TV Show
Ted Lasso
The Office
TV Show Character
Ted Lasso
Michael Scott
Type of Music
Country
Country
Vacation Spot
Holden Beach in North Carolina
Holden Beach in North Carolina