1-800-ADOPTION
Thank you for viewing our profile
If you would like to learn more about us, please call 1-800-ADOPTION (2367846), fill out the form at the bottom of our on-line profile page, or email us at bp_information@americanadoptions.com.
To revisit our on-line profile page and view our profile video at American Adoptions, simply use your mobile phone to scan the QR code on the right. We are looking forward to hearing from you!
Shannon & Nicole
We are so excited to meet you. Thanks for taking this step in getting to know us! We are honored you are considering our family, and want to express how much love, laughter and comfort we have to share with your child...a little bit of goofiness too, as it's a constant with us. We hope you consider learning more about us; welcoming your child to our family would be a dream come true!
About Us
Job
Support Manager
Senior Vice President of Sales Operations
Education
Bachelor's Degree in Hospitality Management
Bachelor's Degree in Marketing
Relationship
Legally Married
Our Family Traditions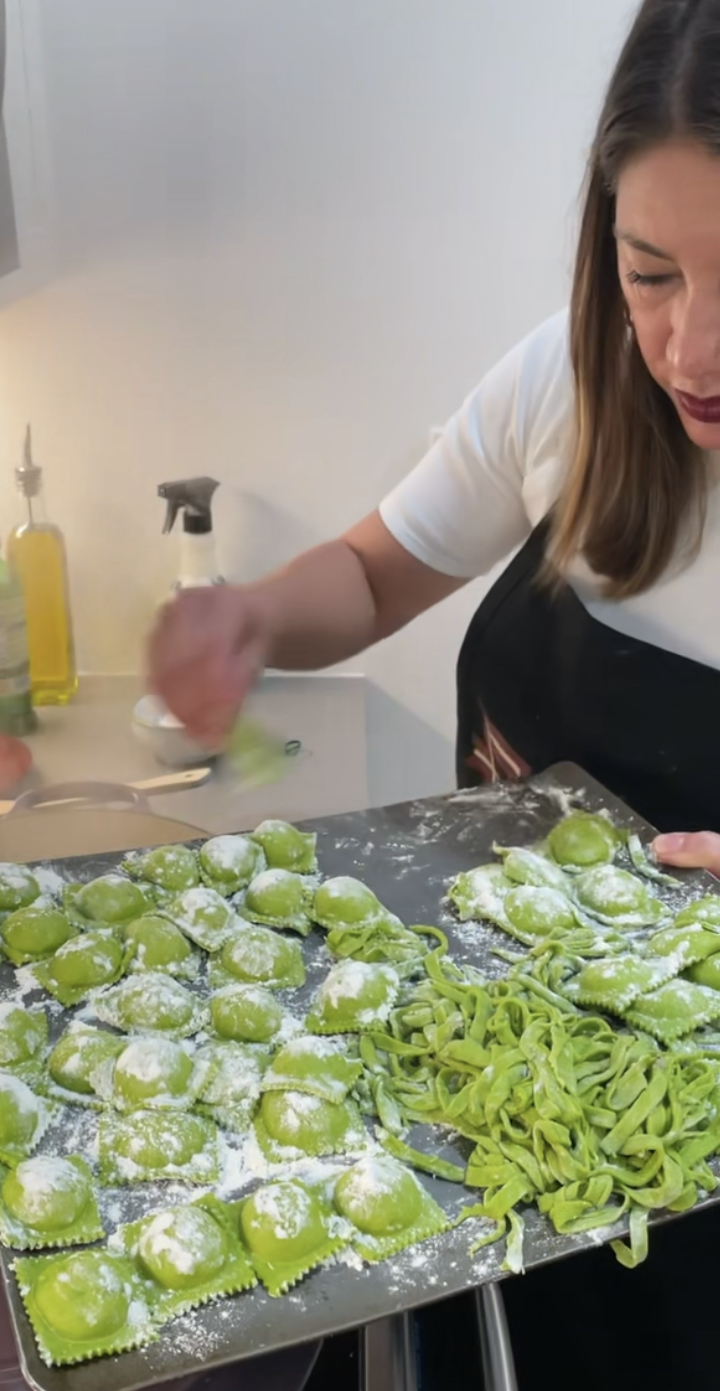 We both come from a family of restaurateurs. With that in mind, most of our family traditions revolve around food! We love cooking together. Most weeknights, you'll find us cooking and eating dinner together in our kitchen - it's a tradition we truly enjoy. Nicole grew up with Sunday barbecues where her dad would smoke ribs and her mom would make potatoes and onions. We were always calling aunts, uncles and cousins to join us. Shannon grew up helping his mom in her restaurant and learning to cook incredible Thai dishes from scratch. He shares his love of cooking with his brothers and extended family. At holidays, we center around the kitchen! Our favorite tradition of all is making fresh ravioli together on Christmas Eve. We make the pasta dough, roll it out, stuff it, and feast on our homemade creations. This year, we even made the dough green for the holiday. No family tradition would be complete without dessert. Nicole loves to bake, and she shares that with her nieces and nephews regularly, from icing cookies to making scratch muffins, she loves being in the kitchen with them all!
Our Leisure Time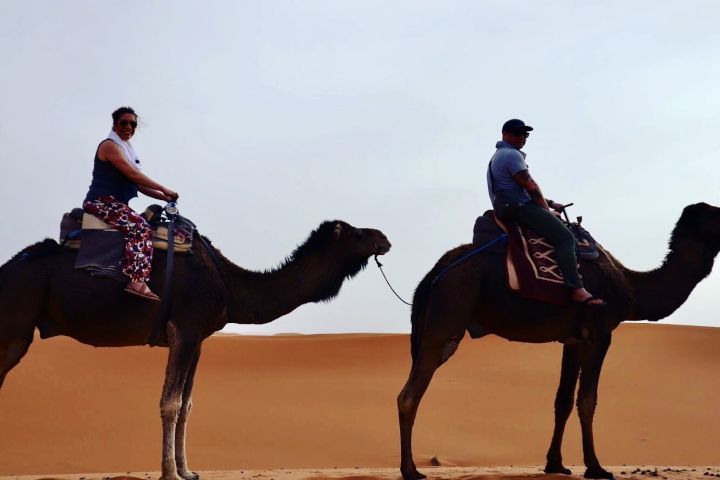 We love to travel together! Whether traveling here in the U.S. or internationally, we've gotten to visit some amazing places. From the Sahara Desert and the coast of Spain to New York City, Savannah, Austin, or Chicago, we love taking advantage of time together away from our day-to-day routines to relax and recharge.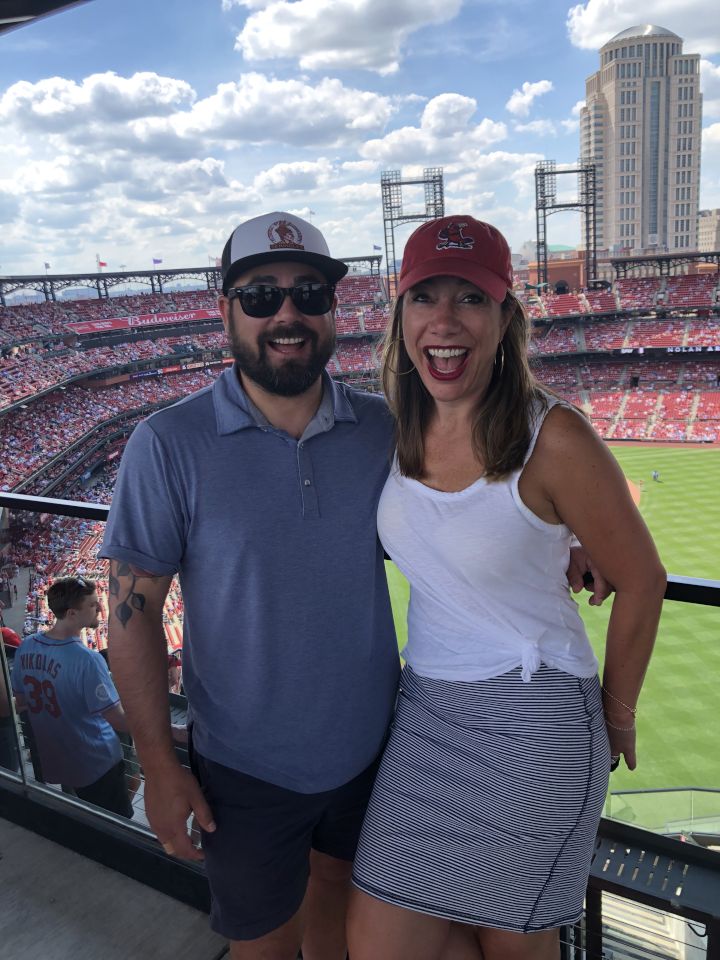 When we are home, we strike a balance of being "on the go" and enjoying down time in our home. Our community offers a ton of outdoor activities, and we take full advantage! Most days, we take family walks with Blue, our big puppy. One of our favorite Saturday activities is riding bikes over to our nearest state park, riding the trails, and biking to a local restaurant to enjoy lunch.
While we love the outdoors, we also enjoy just being at home. We are huge college football and professional baseball fans. On Saturdays in the fall, you'll find us cheering on our teams, the Missouri Tigers and Florida State Seminoles, and hosting friends and family for football parties. We love watching the kids and Blue run around the yard while the adults enjoy the game. We also share a really fun rivalry in baseball! Nicole is a big Saint Louis Cardinals fan, while Shannon is a die hard Cubs fan. We keep up with rankings all summer to tease each other with love. We can't wait to share all of these things we enjoy so much with a little one, incorporating him or her in every way.
Adoption in Our Family
Nicole's brother-in-law is adopted, and we've had the honor to support him as he found his birth father at 40 years old. We've always known Danny was adopted as it's something he's always shared openly. As someone whose been through adoption, he's always been incredibly supportive of our journey. We always knew he didn't know his birth father, but watching Danny learn of, and eventually meet, his birth father was an awe-inspiring event for our family. He's grown as a result of knowing his birth father, and it has made our connection to him even deeper. Seeing how Danny developed through his journey strengthened our commitment to a very open adoption that values your relationship with your child from the very start. We plan to cherish your selflessness and work together to a strong, open and honest relationship as a family.
Photos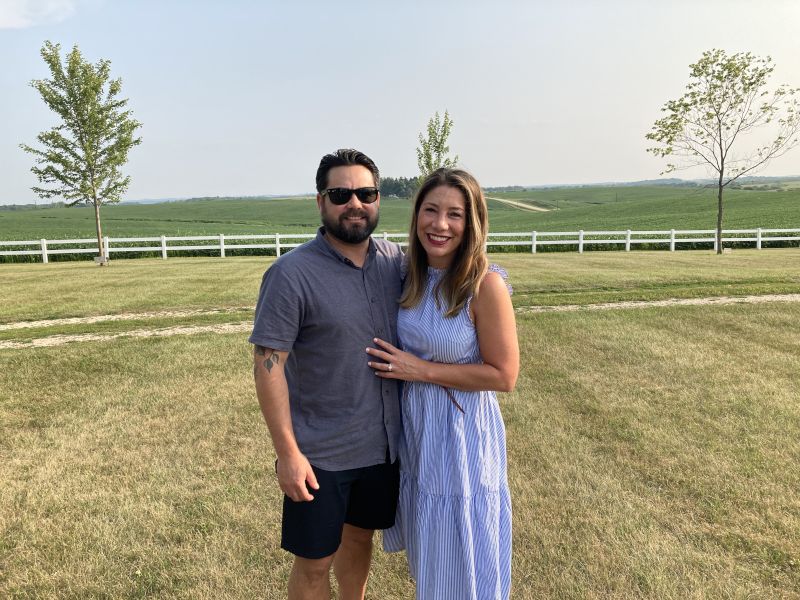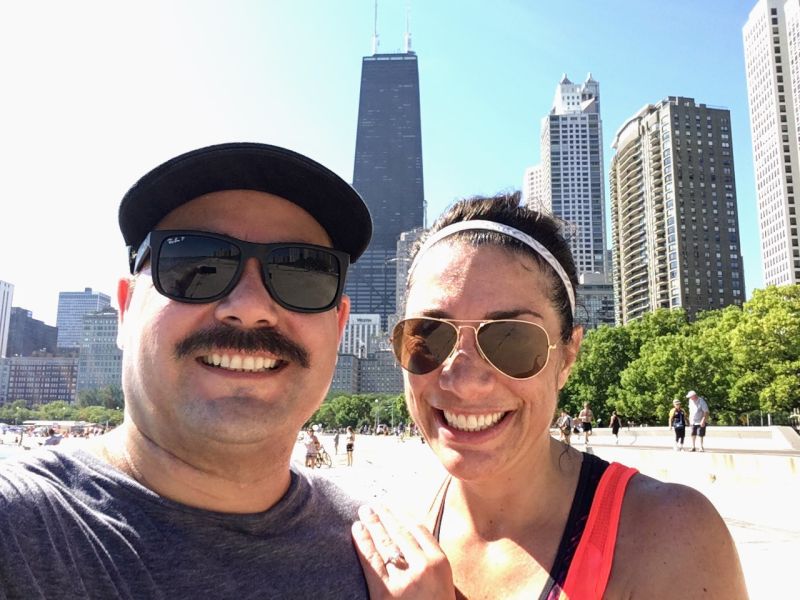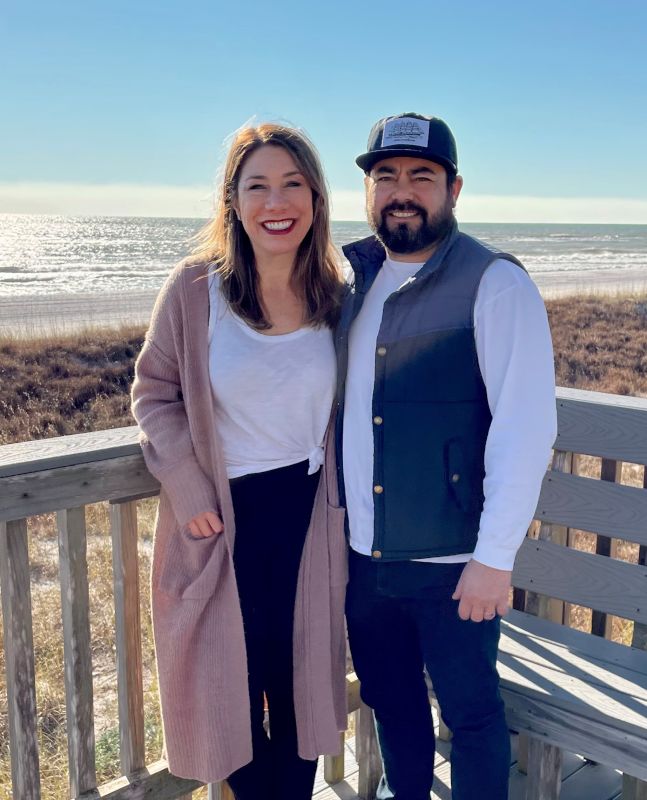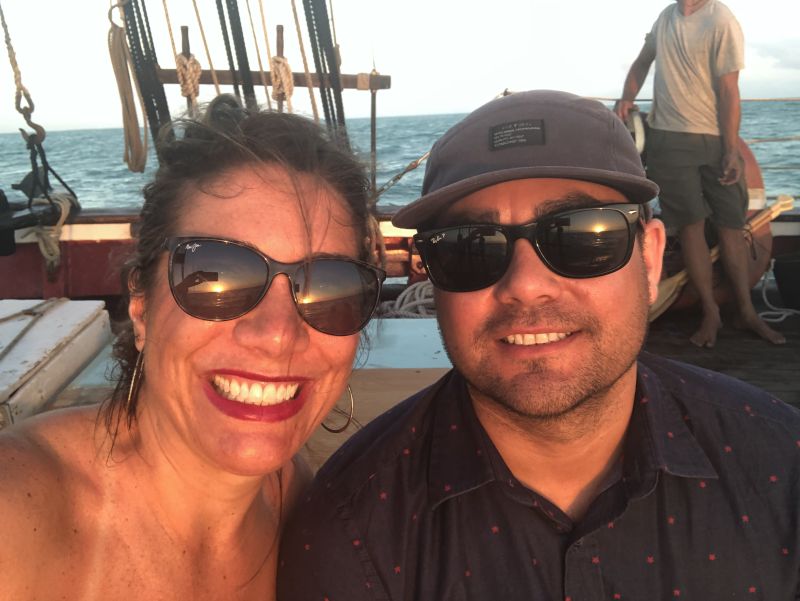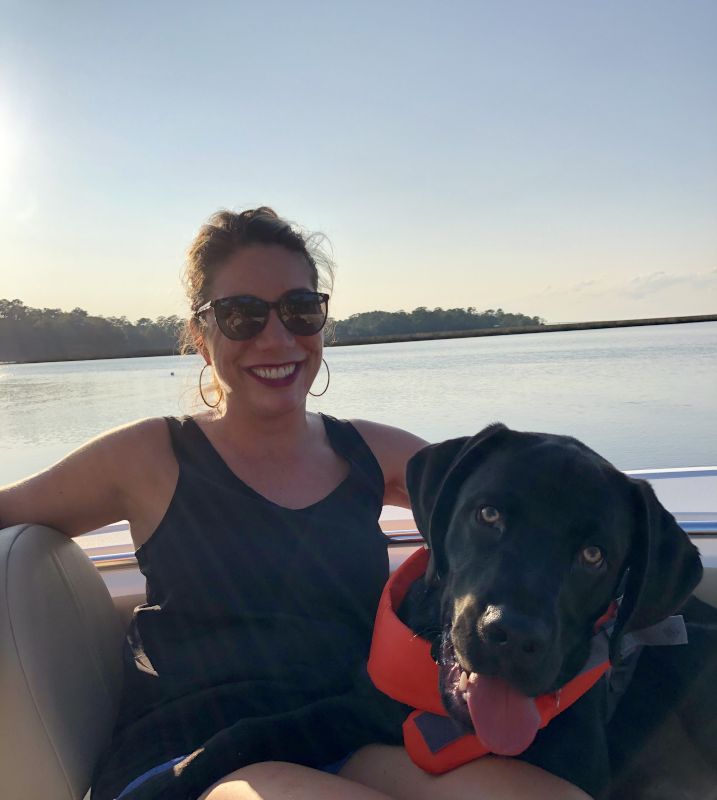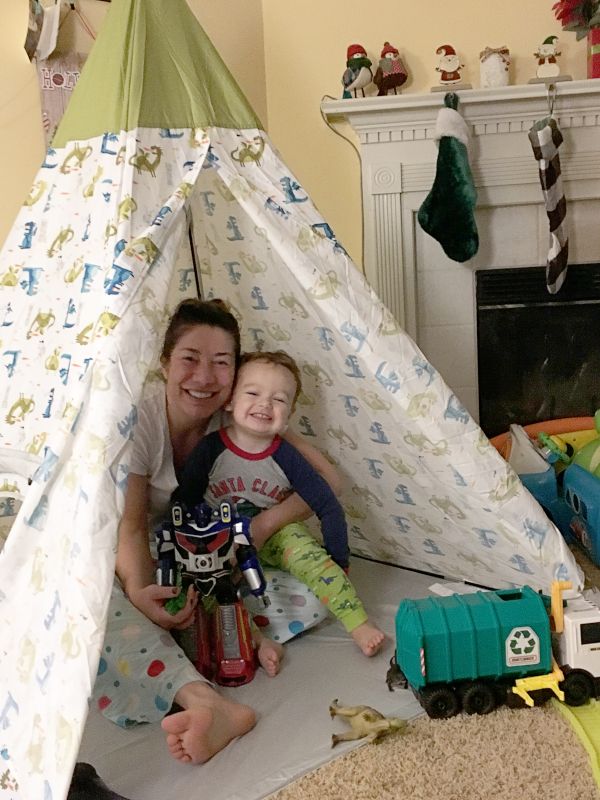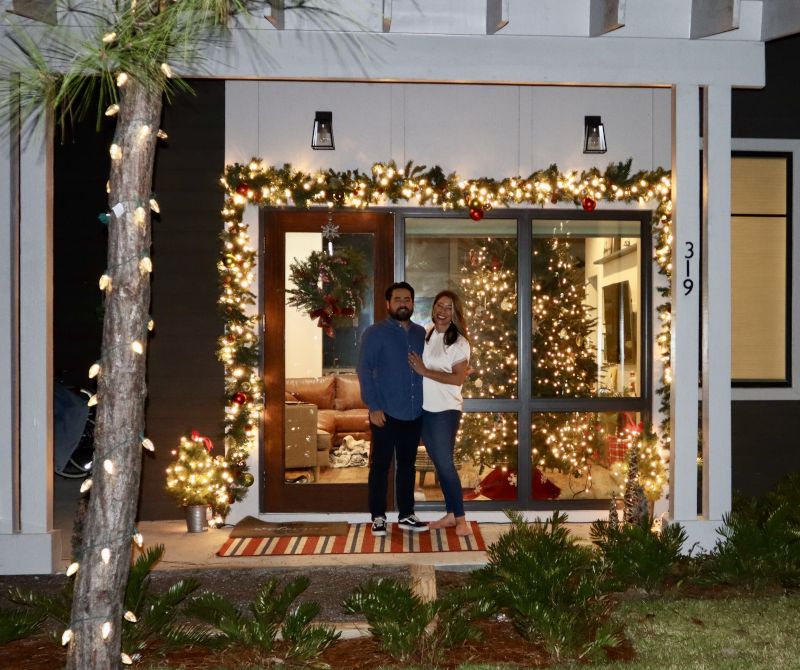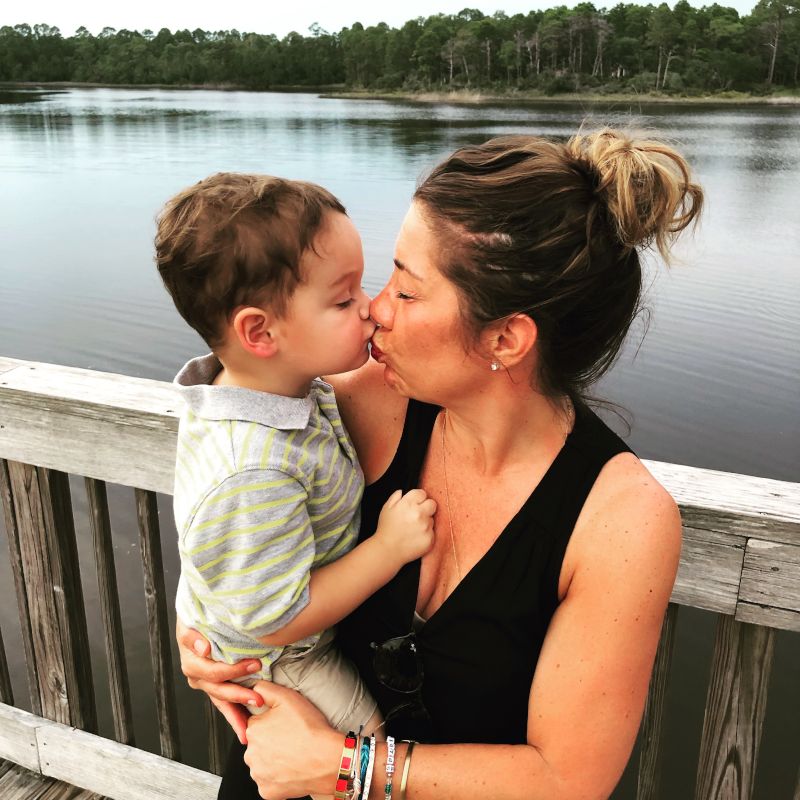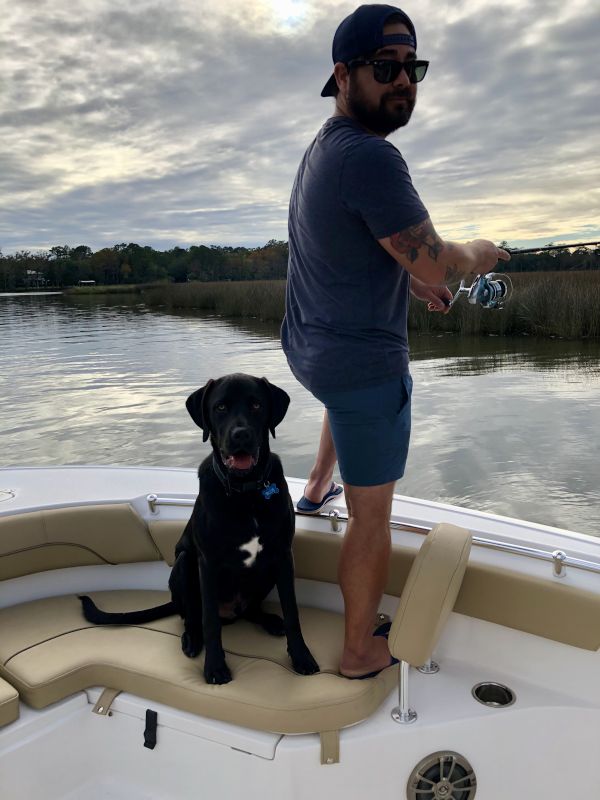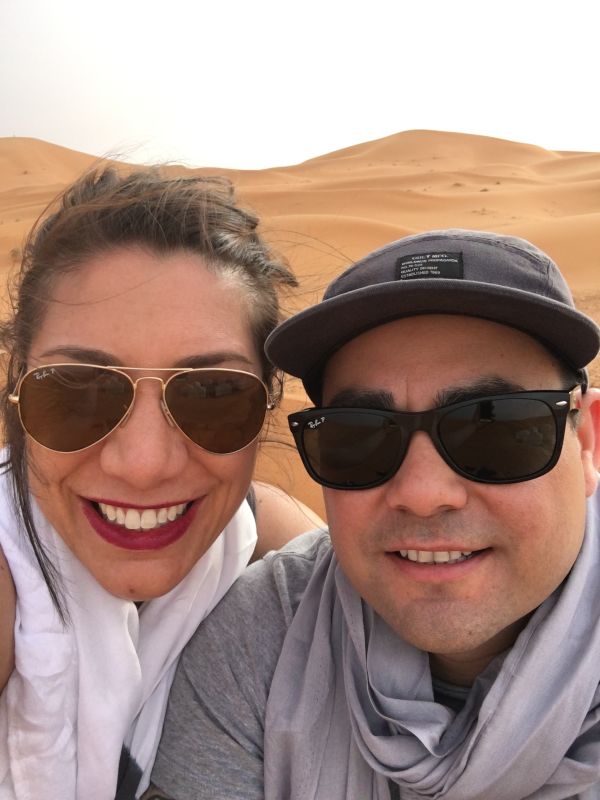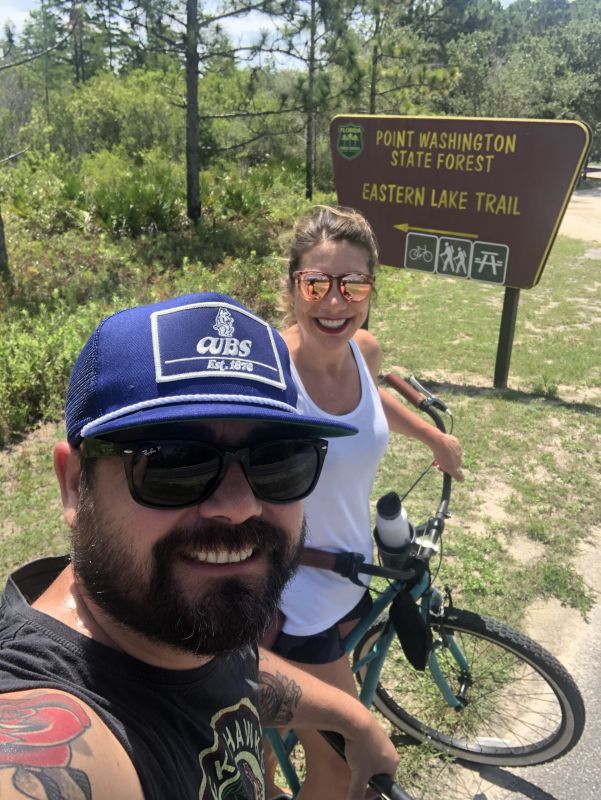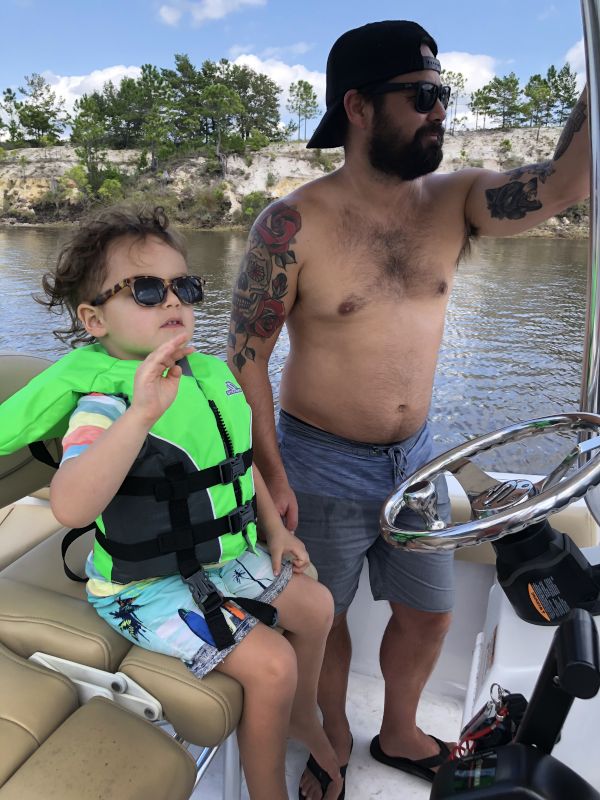 ×
1 / 12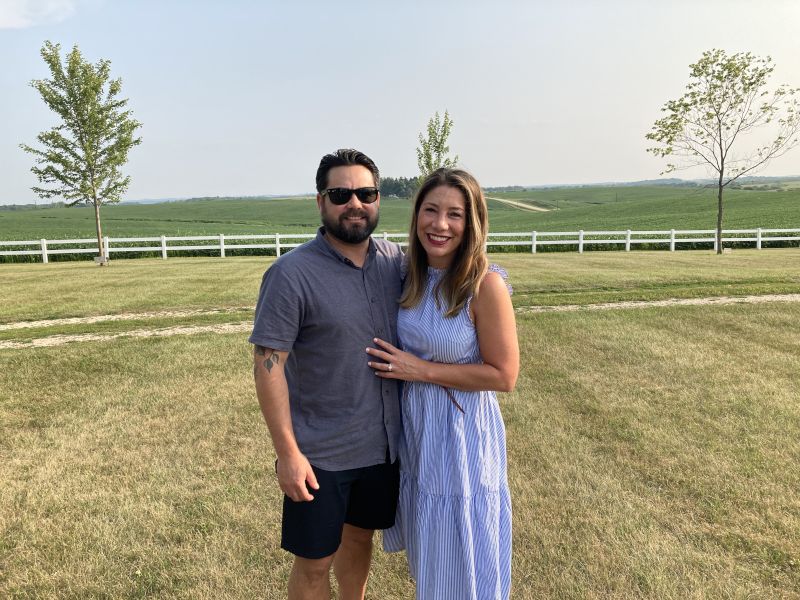 2 / 12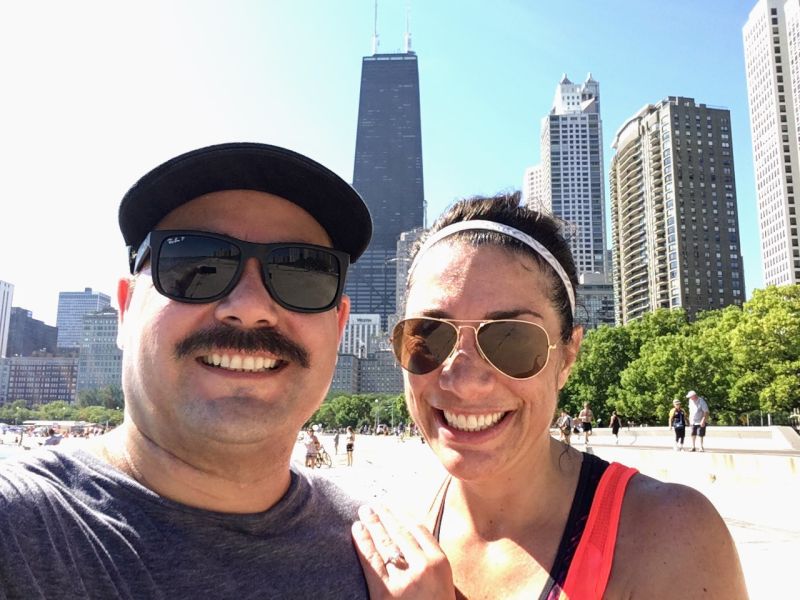 3 / 12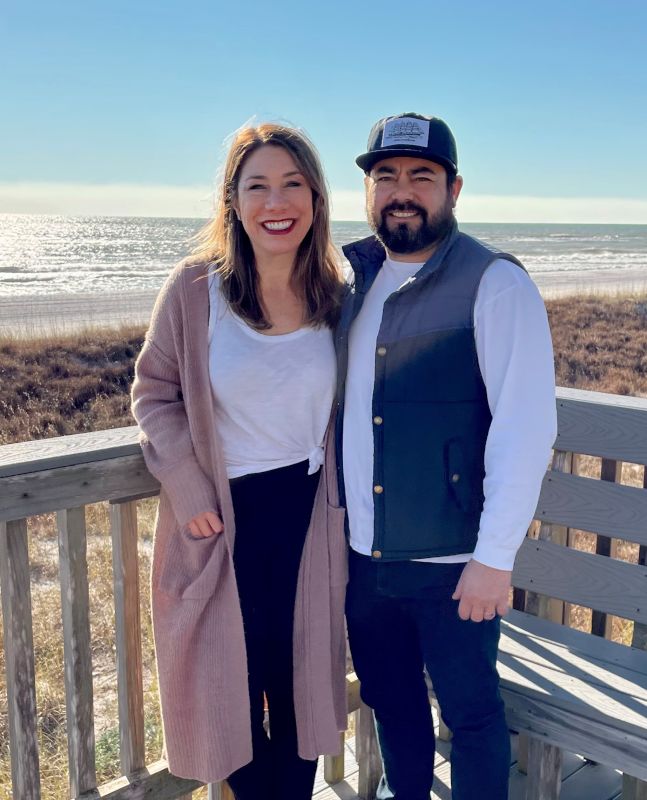 4 / 12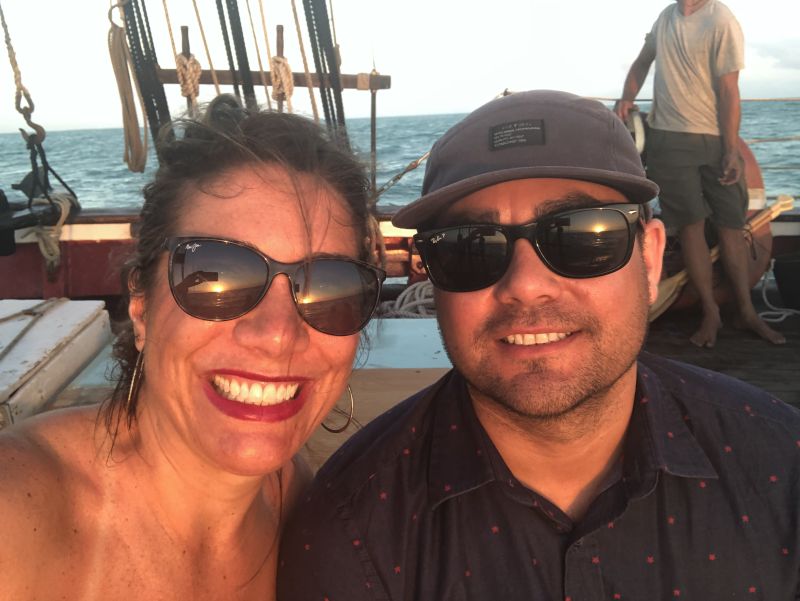 5 / 12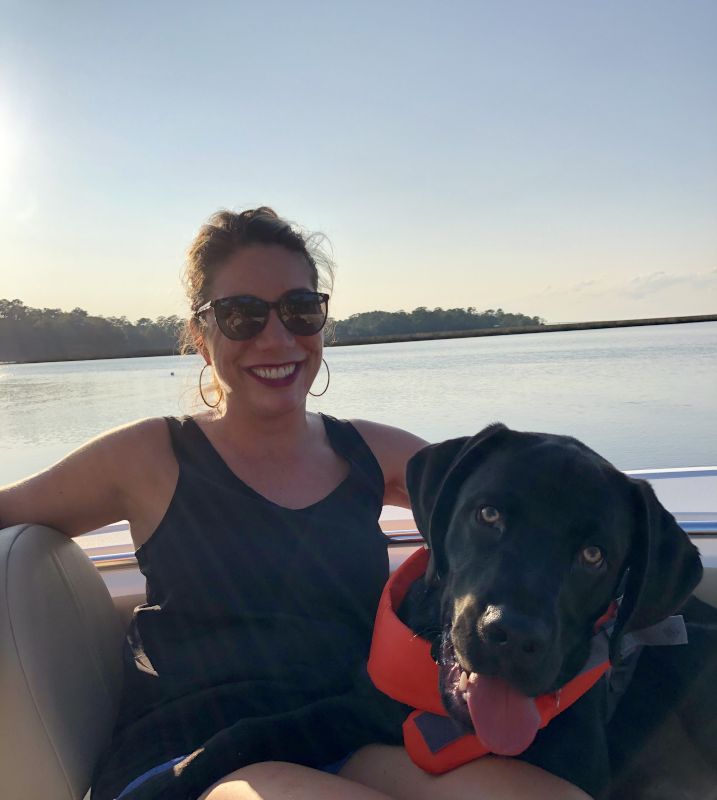 6 / 12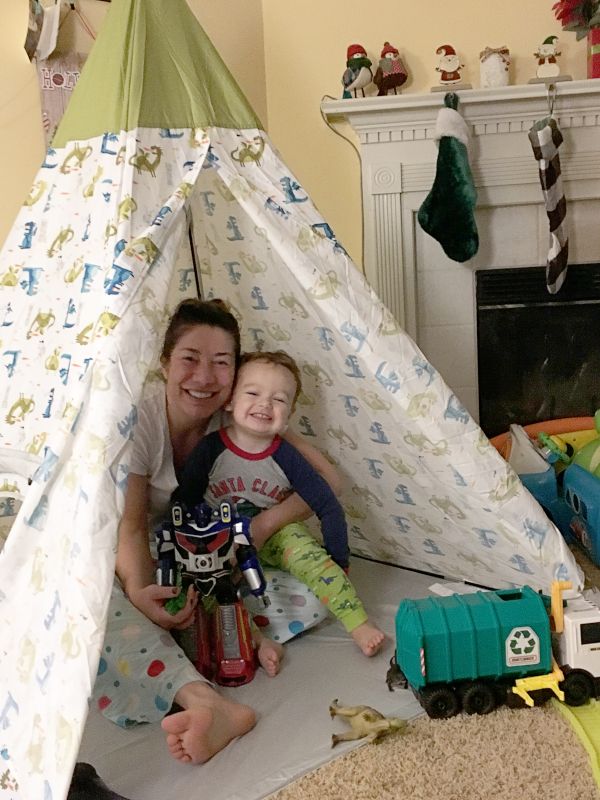 7 / 12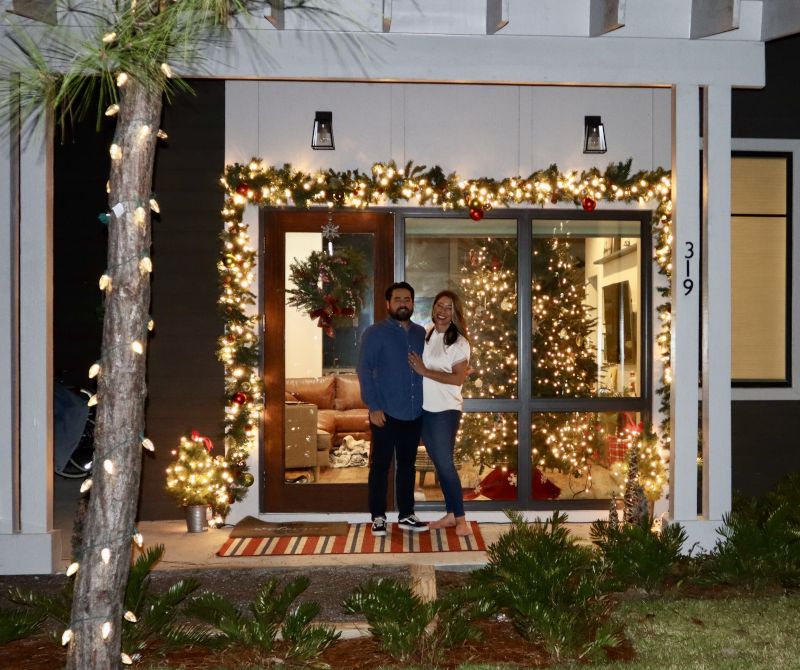 8 / 12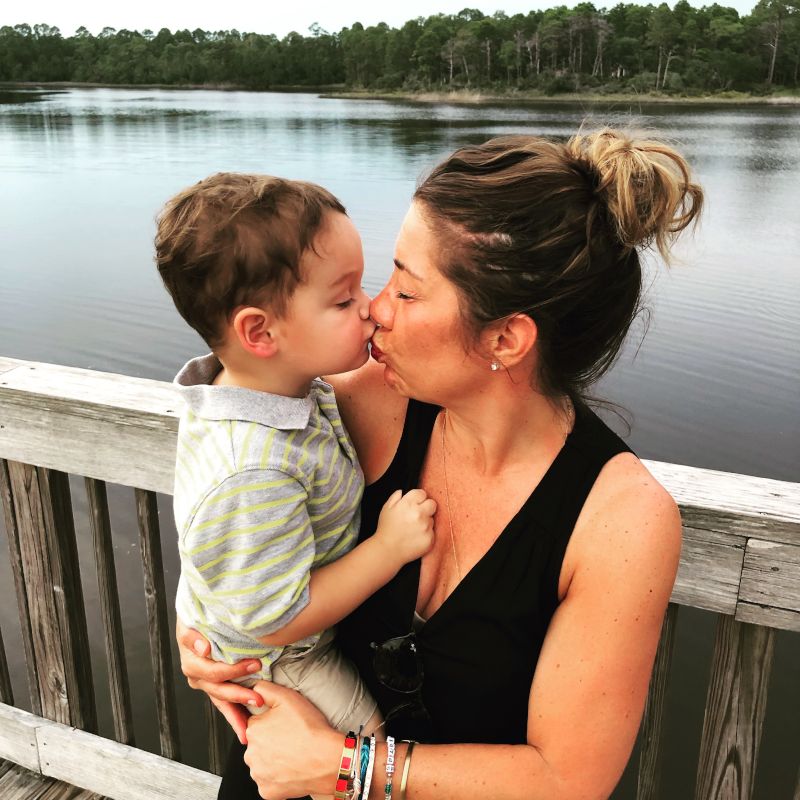 9 / 12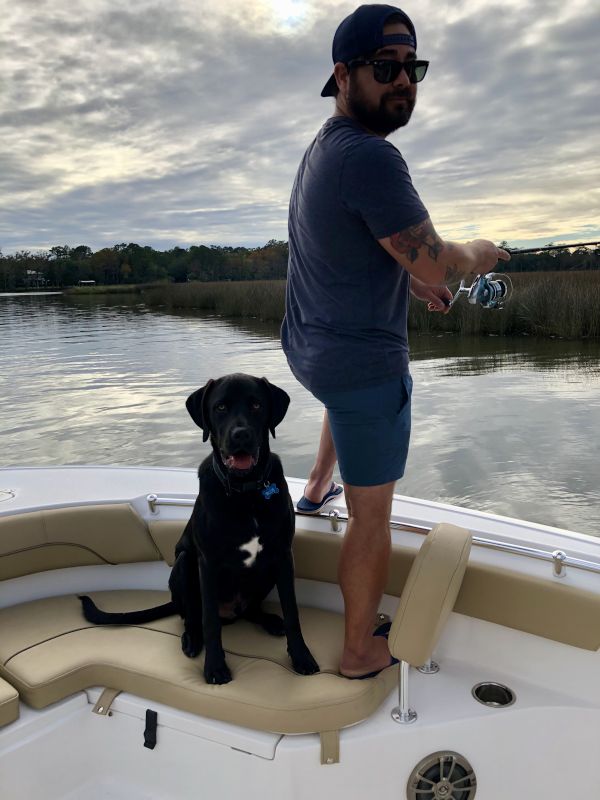 10 / 12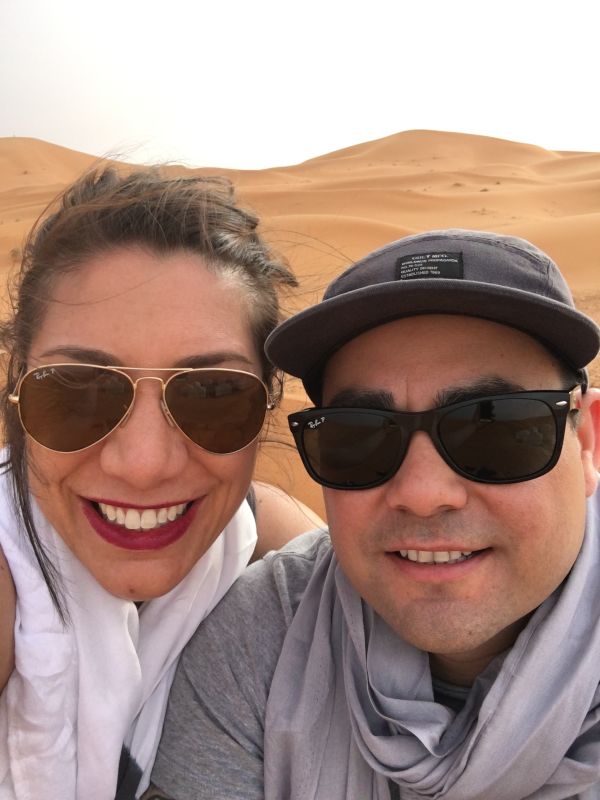 11 / 12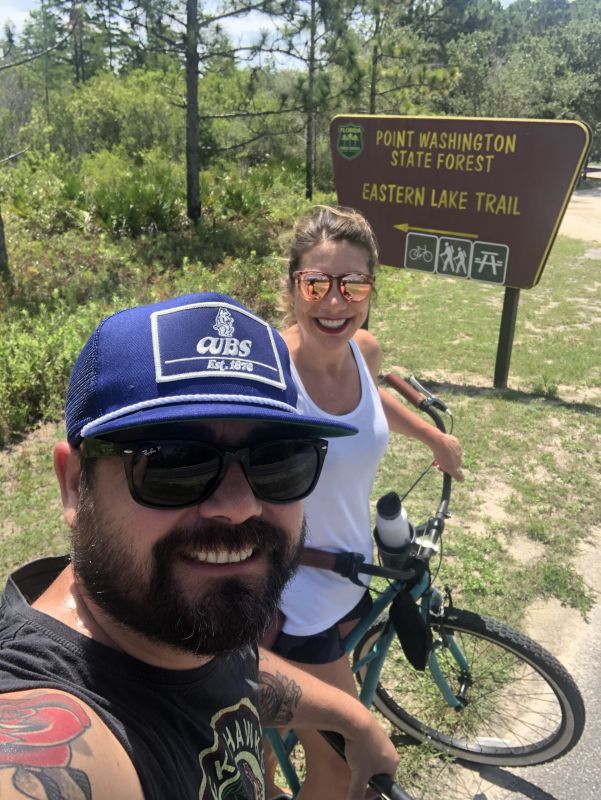 12 / 12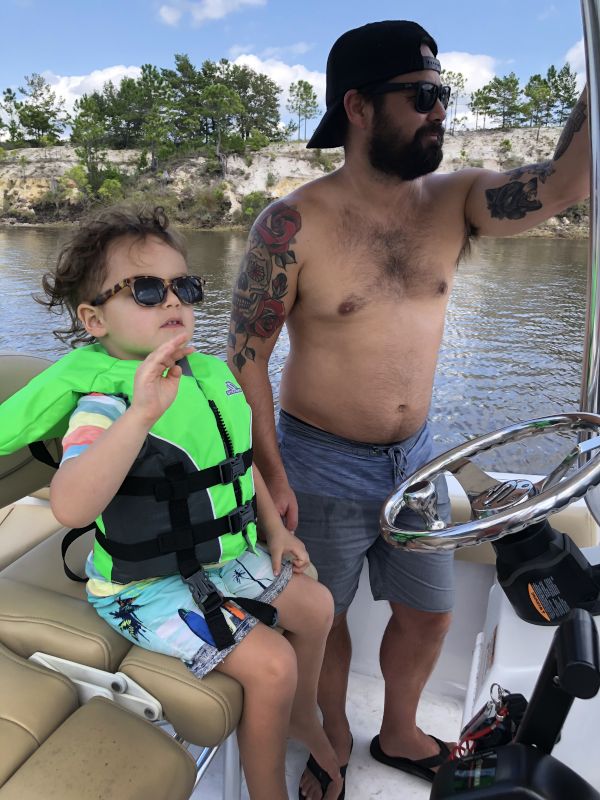 ❮
❯
Our House and Neighborhood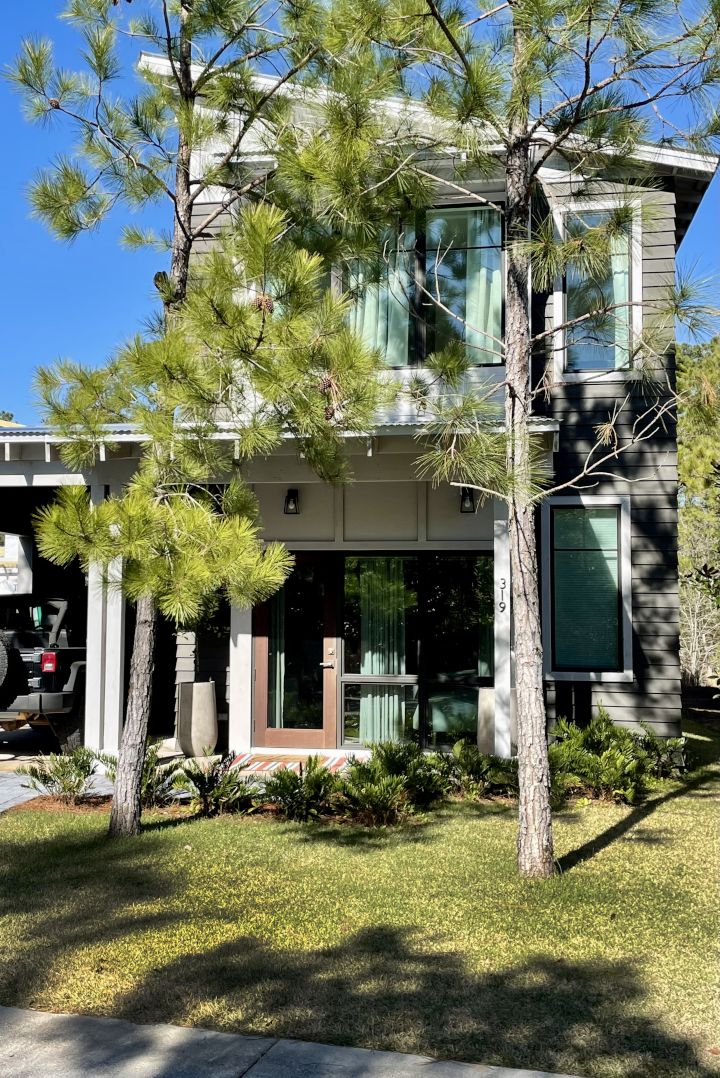 ,p>We live on the Emerald Coast of Florida, in between the bay and the gulf, meaning we are a quick bike ride to both. We love to take advantage of our community with beach days, taking our boat out on the bay, riding bikes and hiking on the local trails. We chose our immediate neighborhood because of the community we saw building. We've lived in our home for two years and have built a close connection with our neighbors. We are surrounded by all family types, including kids of all ages. Because we work from home, we are able to enjoy hearing the commotion when school gets out and everyone walks home from the elementary a few blocks away. Blue, our dog, loves following the kids around on their bikes and skateboards. On the weekends we are often asked to judge cannonball contests at our neighborhood pool!
We have a three bedroom, two-story home with lots of space to grow a family. We love how open our first floor is, allowing us to do what we love the most: host family and friends! Our favorite area is outdoors. We love to work in our garden and watch our favorite teams on the outdoor TV, from our patio or around our fire pit. We have fun decorating for all the holidays and sharing that with our community!
We can't wait to welcome your child into our home and a community that is so welcoming of families of all types!
Our Extended Families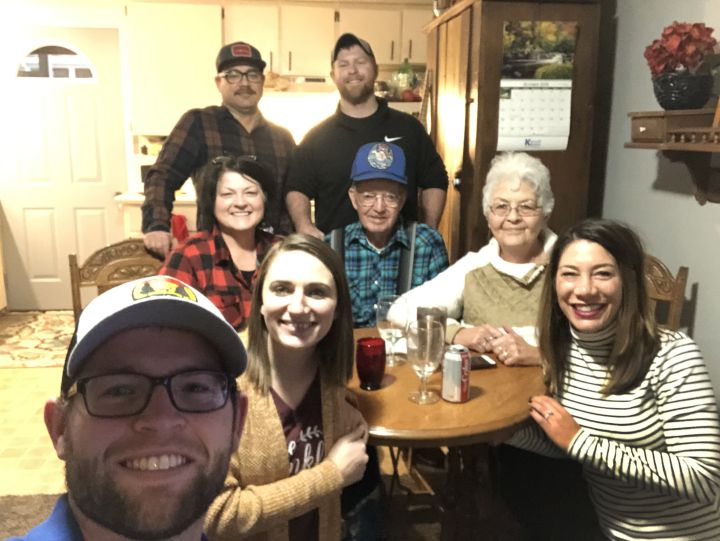 We are lucky to have close families that share a lot of love and support with us. Shannon's family is nearby, and we spend time with them often. You will find Auntie Nicole on the floor building forts or playing dinosaurs with our nephews, while Unk (Shannon) loves to play games and take the kids on our boat. Yiyi (Shannon's mom) is always cooking, and is eager to teach her grandkids all of her amazing Thai recipes. Shannon's dad, step-mom and twin brothers are in Iowa, and we love traveling to visit them. They live on farms, and we spend time feeding cows, cooking together, and kayaking as much as we can. Gram Lisa (Shannon's step-mom) helped us move into our house, and everyone still remembers the massive box fort she built for our nephew!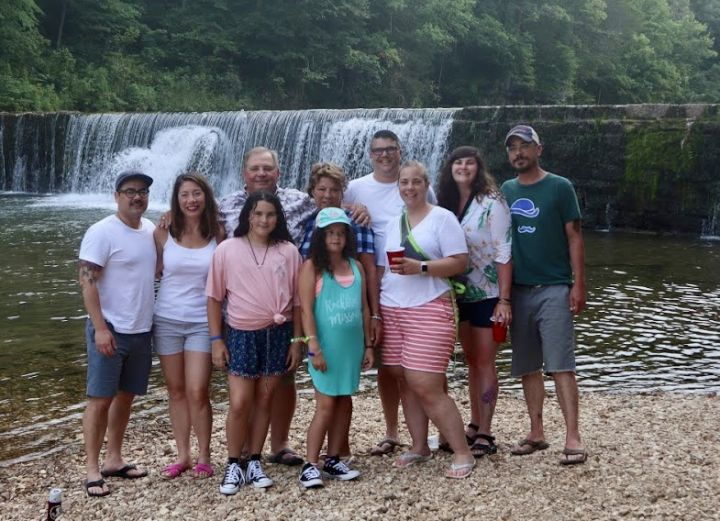 Nicole's family is in St Louis. Her siblings and parents are all restaurant owners, which makes for amazing family meals. Papa Bear (Nicole's dad) loves to fish, and he's taught Shannon a trick or two, while Nicole's mom is always looking for a new recipe to test out on her grandkids and loving family. We love visiting St Louis, touring their restaurants, and having our older nieces show us around like experts! We also love traveling with Nicole's family and we've traveled to rural Missouri to go fishing, Key West, Savannah and New Orleans in recent years. One thing we love about our families is how much we laugh when we are all together!
From Us to You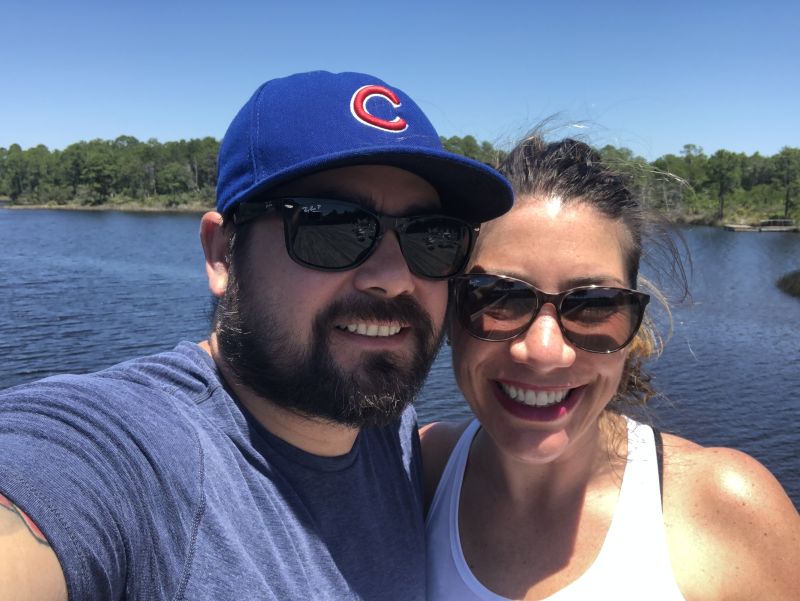 We are so thankful you've taken the time to learn more about us. It's humbling for us to think about the decision you are facing, as we believe it must be one of the most challenging things you've ever done. We promise you that we will fill your child's life with love, stability, support, and safety. We are filled with love to share, and we are honored you are considering us to raise your child.
Building a family has been a cornerstone for us since very early in our relationship. In fact, we reminisce about the first time we knew our future together involved raising a child, when just a couple months into our relationship we whispered to each other over dinner with friends that we couldn't wait to be parents. It didn't take long for us to start trying naturally, however that hasn't been the path for us that holds our future family. We were able to conceive many times over the past 4 years, but we have not been able to carry a biological child successfully to birth. It's been a long and challenging journey for us both. We are typically a "bright side" family, and we know that while it's been incredibly hard for us, it's led us to a much stronger bond in our marriage, it's helped us ask for support from our friends and family, and has strengthened our desire to raise a child and share all of our love with him or her.
We met 6 years ago in January, truly on the coldest day of that year in Chicago! We joked together about how our mutual interest was the only thing that got us out of the house that blustery morning. Our first date was a marathon; we found ourselves starting with breakfast, and then still seeking out a spot for dinner together 8 hours later. The connection we felt was an immediate pull, and honestly felt very natural and comfortable from the start. Just a couple of days later we met again, and we'd agree that it wasn't long at all before we felt we'd found best friends in each other and knew this was something really special. We married a little over a year and a half later, in October on a lawn in our now hometown before God and our family and friends. We've now been married more than 4 years and feel lucky that our marriage gets stronger every week that passes. While we love the life we've built together, we know it isn't complete until we expand our family. Our parents, siblings, nieces and nephews couldn't agree more, and encourage us every step of the way to bring a child into our lives - particularly our parents who can't wait to be grandparents again.
We can't wait to share our love and our passions with our future child. We value stability, connection, education, integrity, cultural diversity, and building knowledge through experiencing life together, actively, as a family. We also value honesty and transparency which is so important to us on this journey to adoption. Our future child will know you and honor you, through our daily actions and through the relationship we build with you. We can't wait to share pictures, letters and updates with you on your child's growth and development, and their life in our family. We will always be open with our child about who you are and the selfless decision you made to share him or her with us.
We can't express enough thanks to you for spending some time getting to know us. We know this journey must be incredibly challenging, in more ways than we can understand. We want you to know how committed we are to building a family focused on love and support above all else. Even though we don't know you yet, we think of you and your child every day as we look forward to our shared future. Our heart is open wide, and we are honored you are considering sharing your journey with us.
Shannon & Nicole
Favorites
Actor
Will Ferrel
Brad Pitt
Actress
Jennifer Aniston
Kristen Bell
Author
News Analysts
Malcom Gladwell
Book
Reading the news
A River Runs Through It
Candy Bar
Kit Kat
The shaped Reese's (egg, pumpkin, tree...has to be a shape!)
Cartoon
Transformers
Ducktails
Childhood Memory
Boating and swimming the bay, and running through the pines with my friends.
My Dad making up the best bedtime stories every night!
Childhood Toy
Transformerrs
Cabbage Patch Kid
Classic Movie
Breakfast at Tiffany's
Dessert
Ice Cream
Ice Cream
Disney Movie
The Incredibles
The Little Mermaid
Dream Car
Land Cruiser
Range Rover
Dream Job
Captain of a sailboat
Running a small, local florist shop
Dream Vacation
A tropical island
A family house on a tropical island
Family Activity
Hiking
Hiking
Flower / Plant
Anything we grow in our garden
Tiny petunias
Form of Exercise
Hiking
Running
Fruit
Blueberries
Strawberries
Holiday
Christmas
Christmas
Holiday Song
God Rest Ye Merry Gentleman
Holiday Tradition
Cooking and eating
Cooking together
Ice Cream
Dark chocolate
Vanilla with hot fudge
Junk Food
Beef jerky
Brownies
Leisure Activity
Boating
Biking
Memory with a Child
Helping my little nephew drive our boat
Walking on the beach with my youngest nephew
Memory with Spouse
Being in the Sahara desert together
Traveling in Spain and Morocco together!
Movie
Blade Runner
13 Going on 30
Movie Munchie
Popcorn
Brownies and ice cream
Musical Group
The Gaslight Anthem
The Menzingers
Nursery Rhyme
Shell Silverstein stories
Olympic Event
Track and field
Track and field
Personal Hero
Abraham Lincoln
Quality about my Spouse
Her laugh
His quiet disposition yet strong support
Restaurant
Old Florida Fish House
The Piccadilly at Manhattan
Sandwich
Roast Beef
Publix chicken sub
Shopping Store
Amazon
J Crew
Song
Mae by The Gaslight Anthem
Mae by The Gaslight Anthem
Sport to Watch
Football
College Football
Sports Star
Dalvin Cooke
Tiger Woods
Sports Team
Florida State Seminoles
Missouri Tigers
Subject in School
Science
Statistics
Superhero
Superman
Wonderwoman
Thing to Cook
Thai Soup
Fresh homemade pasta
Time of Day
Bedtime
Early evening
Tradition
Cooking
Cooking together for holiday meals
Type of Music
Punk rock
Genuinely enjoy everything!
Vacation Spot
Bahamas
Beach
Video Game
Love video games, favorite changes frequently