1-800-ADOPTION
Thank you for viewing our profile
If you would like to learn more about us, please call 1-800-ADOPTION (2367846), fill out the form at the bottom of our on-line profile page, or email us at bp_information@americanadoptions.com.
To revisit our on-line profile page and view our profile video at American Adoptions, simply use your mobile phone to scan the QR code on the right. We are looking forward to hearing from you!
Austin & Kait
We are a family of three (with three cats and a fish) and are so excited to grow our family through adoption. Thank you so much for reading our profile and considering us as parents for your child. We cannot wait to have another child to love and care for.
About Us
Job
PE Teacher
Registered Nurse
Education
Associate's Degree in Criminal Justice
Bachelor's Degree in Nursing
Relationship
Legally Married
Why Chose Adoption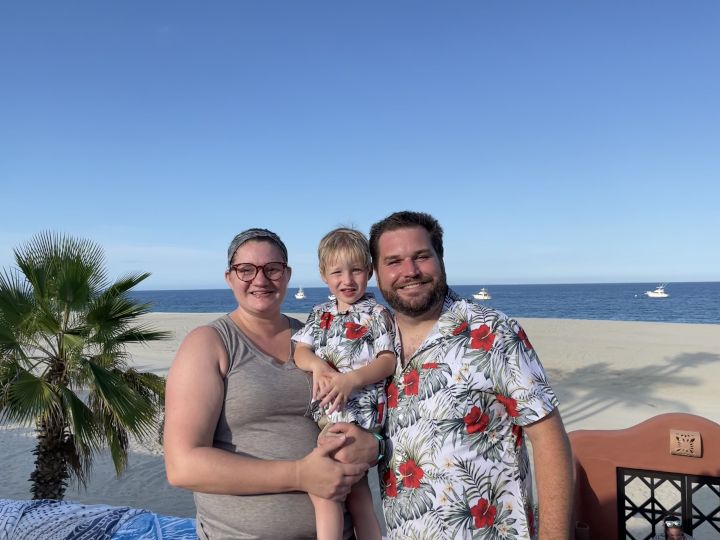 We have one son, Cillian, who is almost 4 years old. He is such a blessing to our lives everyday. Austin, as a PE teacher, loves to teach him about sports and get outside with him to run around. He also teaches him about gardening and where our food comes from. We both love seeing him learn new things and experience places for the first time. His wonder and excitement at things that we may take for granted gives us both a new perspective on life. We recently took him to our County Fair for the first time. Seeing his joy on the rides and interacting with animals further cemented our desire to expand our family.
We have always talked in our relationship about having a family that we can love and spend time with. We have so much love for one another, that we couldn't imagine not sharing it with others, which is a major reason why we wanted to have children. After having our son, we tried for a few years to have another child, and were not able to. Adoption had always been something we considered. We both grew up with multiple friends and family members who were adopted. Rather than seeing what medically we could do to have another child, we decided that we wanted to support a family that was not in the position to raise a child for whatever reason that may be. We plan on loving our future child with every single bit of love that we have for our son. We both have large families who are so excited to add another child.
Qualities We Love, Admire and Respect in Each Other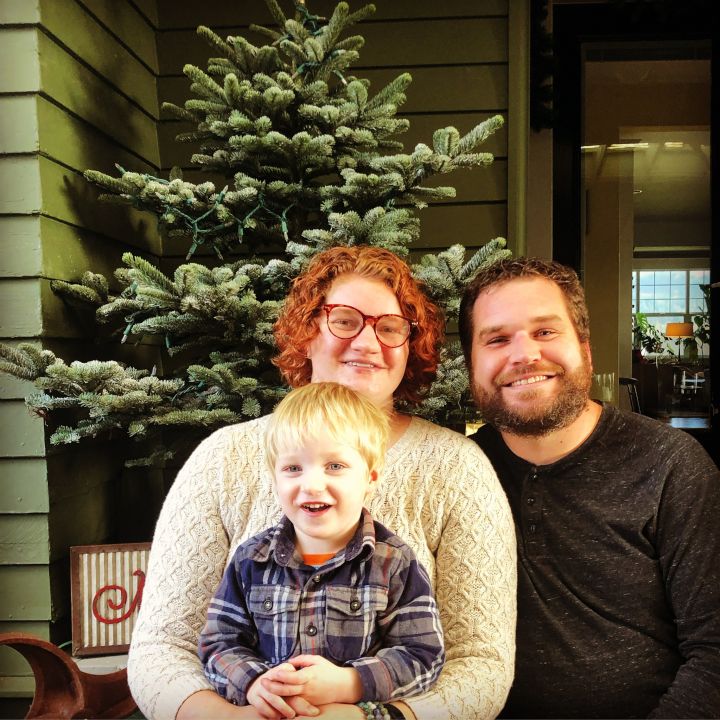 Kait About Austin: Austin is such an amazing person. I love how committed he is as a dad. Austin has always loved kids and has worked as a youth sports director and now PE teacher. Seeing him transition to the role of dad to Cillian has been such a joy. He loves to spend time with Cillian and teach him new things about sports and gardening. Austin is also so caring and committed to his friendships. He is always the first to reach out to friends who may need some support and he is an amazing listener.
Austin About Kait: Kait is one of the kindest people that I have ever met. It doesn't matter who you are or where you come from, Kait will always be kind and loving towards you. She has been an amazing mother to our son Cillian. Watching her interact with him and show him love and kindness has been one of the greatest experiences of my life. I can't wait to see her show love to our new child.
How We Met
We met when we were just 13 years old. We both have older sisters who were best friends at that time. They introduced us and told us that we had to get married as it was the closest they could get to being sisters! We essentially ignored them, but we did start to attend the same high school the next year, so we were casual friends for the next several years. We did not start dating until four years later when we were 17 after a school trip to the state basketball tournament where we had more time to talk. We quickly become inseparable. We took a road trip to Disneyland two years later and got engaged while watching the Disneyland fireworks show. We have now been together for 14 years and married for 10 years. We both agree that it is the best decision we ever made!
Photos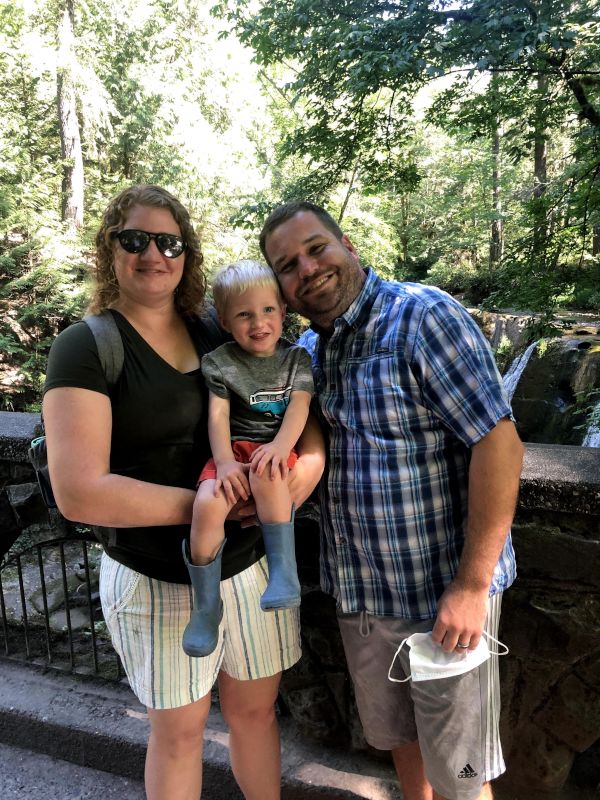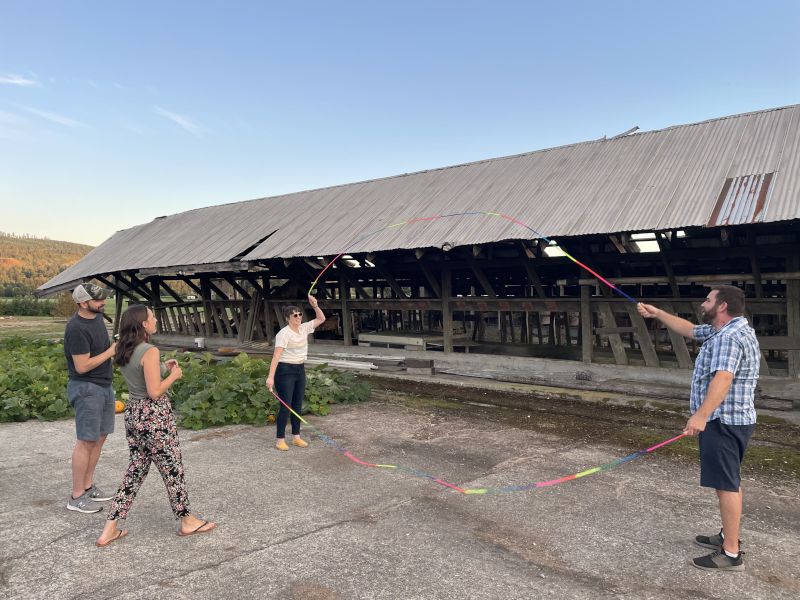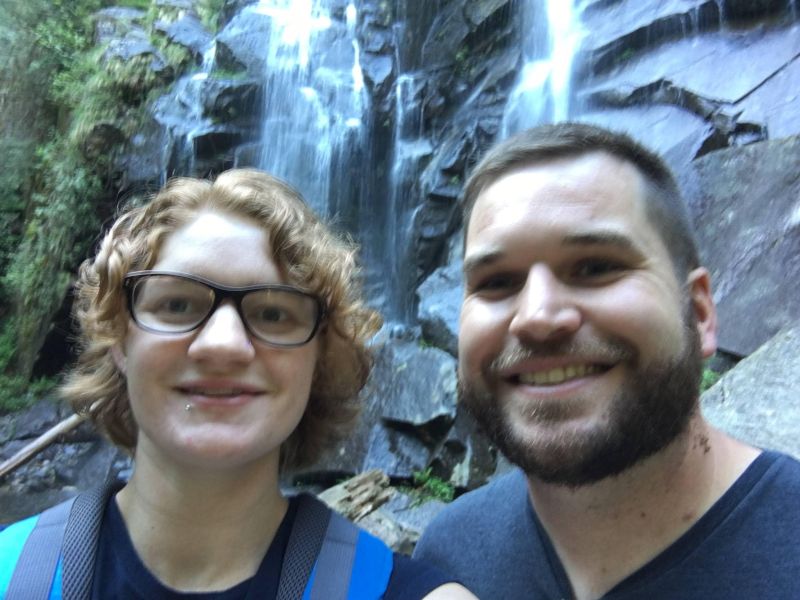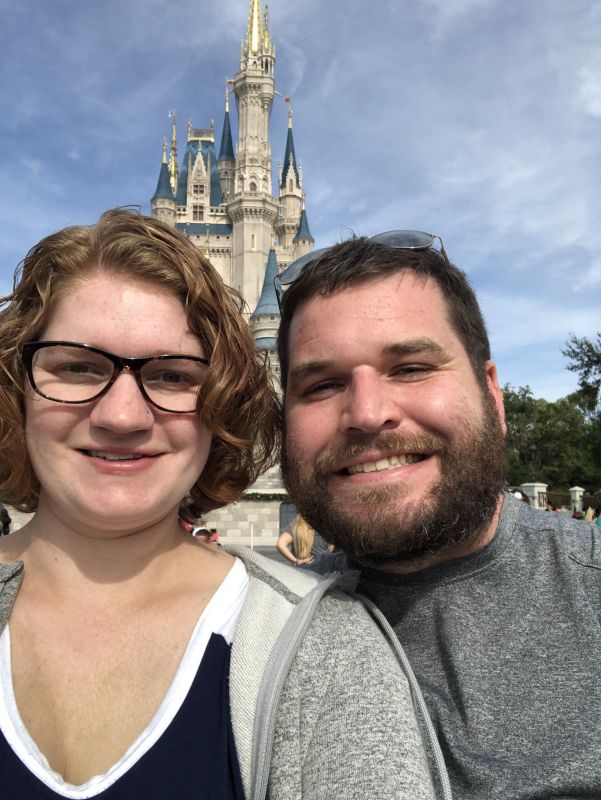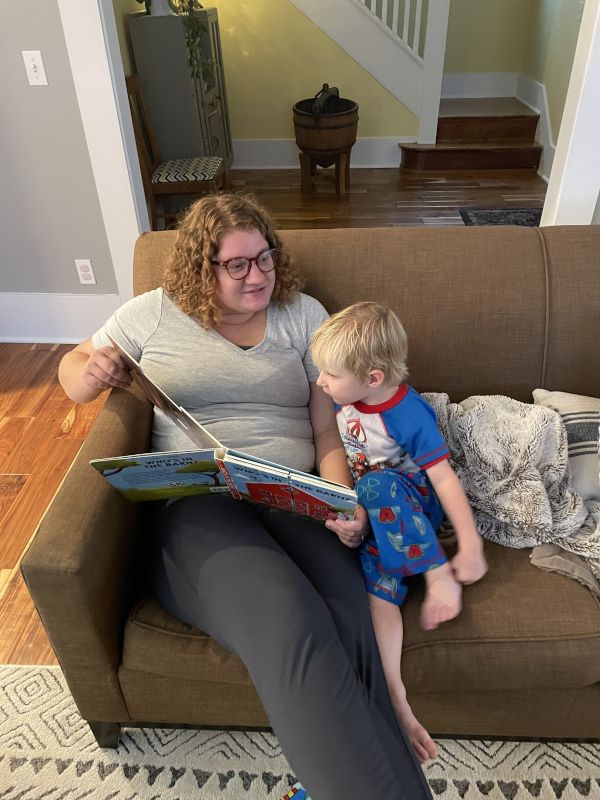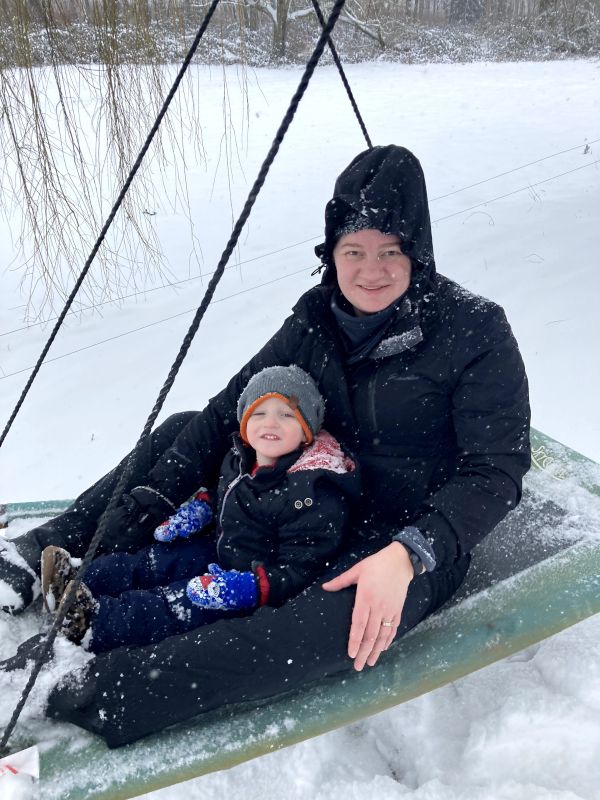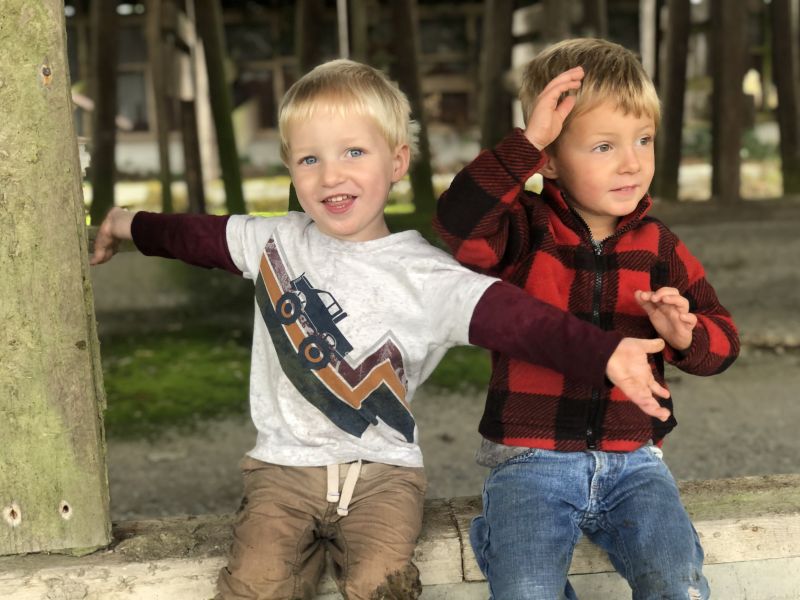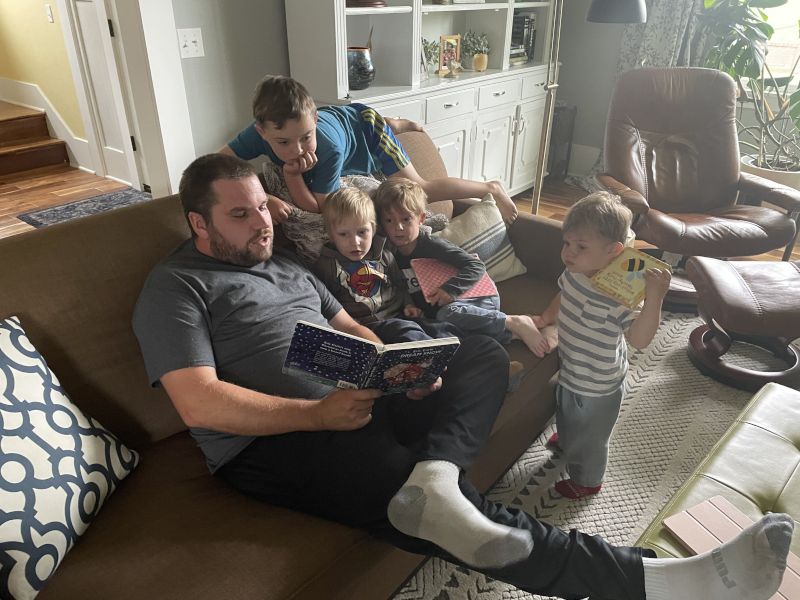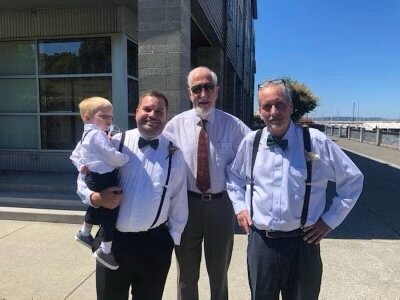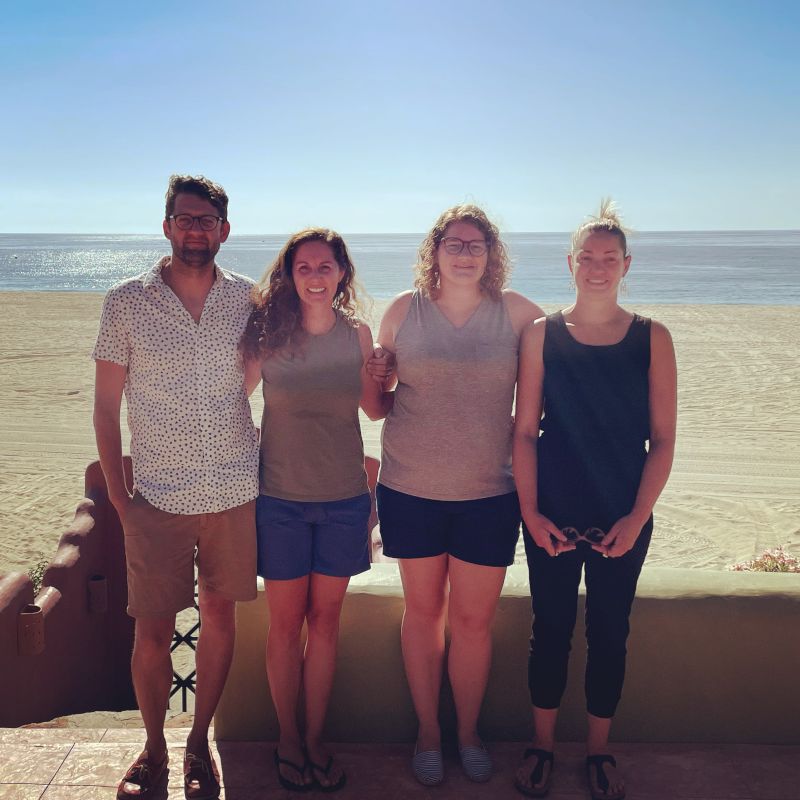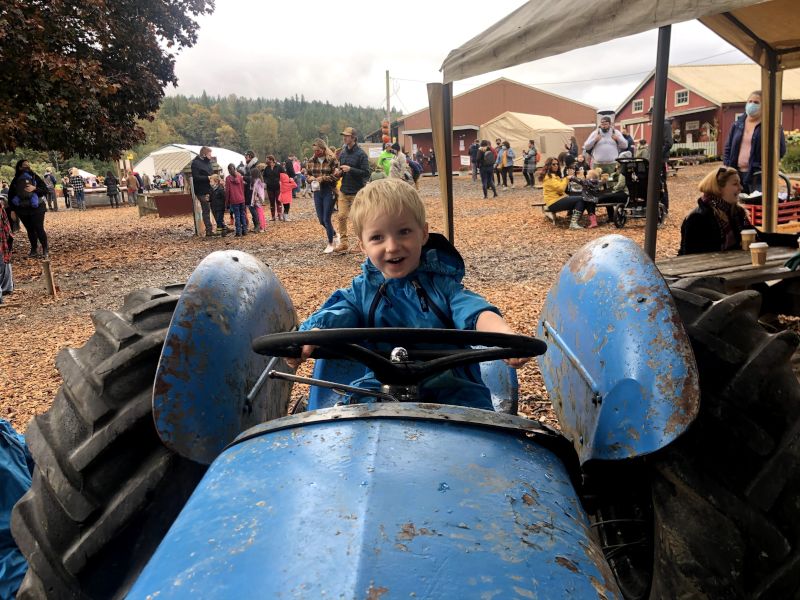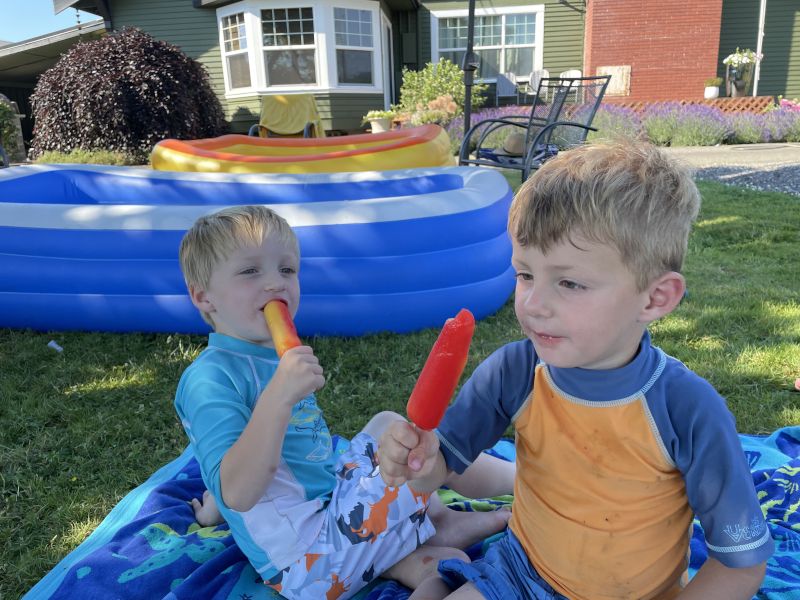 ×
1 / 12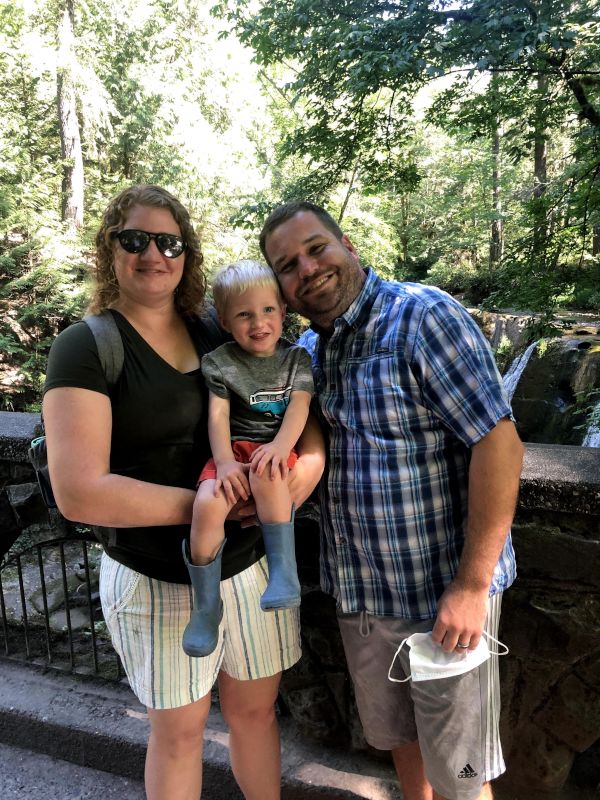 2 / 12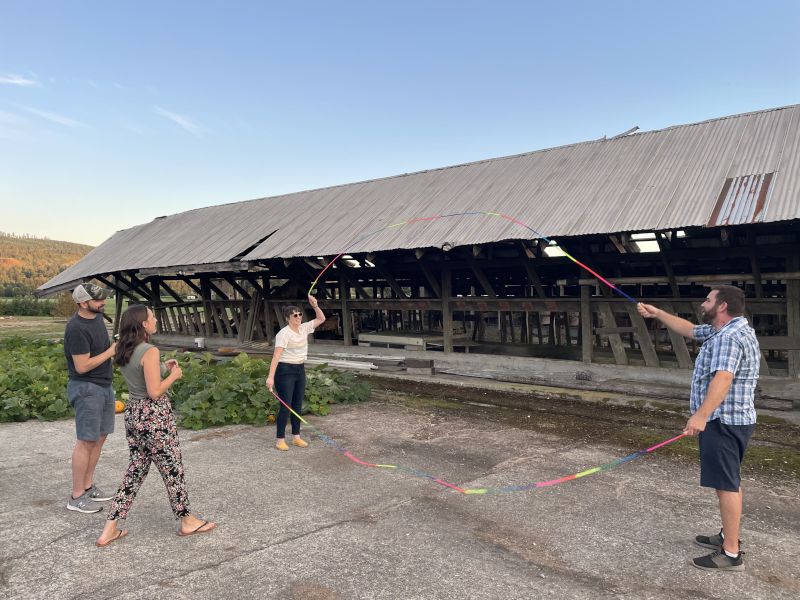 3 / 12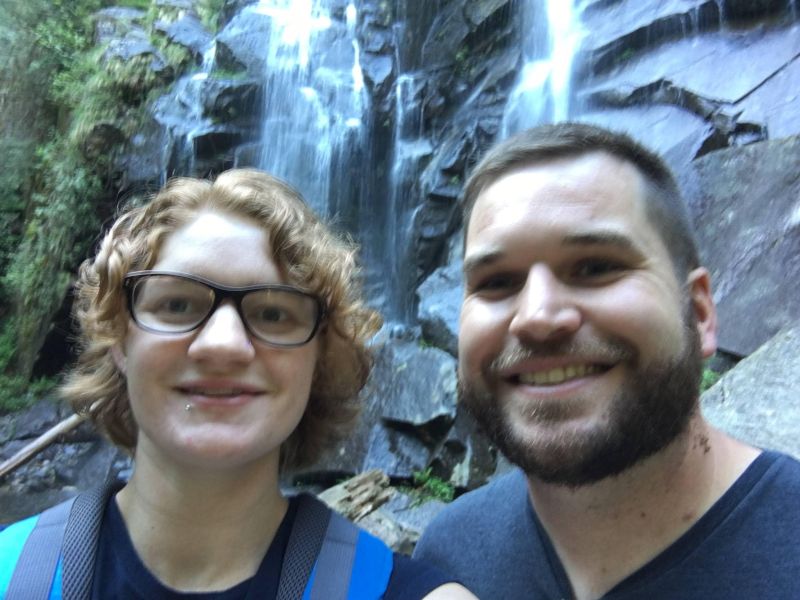 4 / 12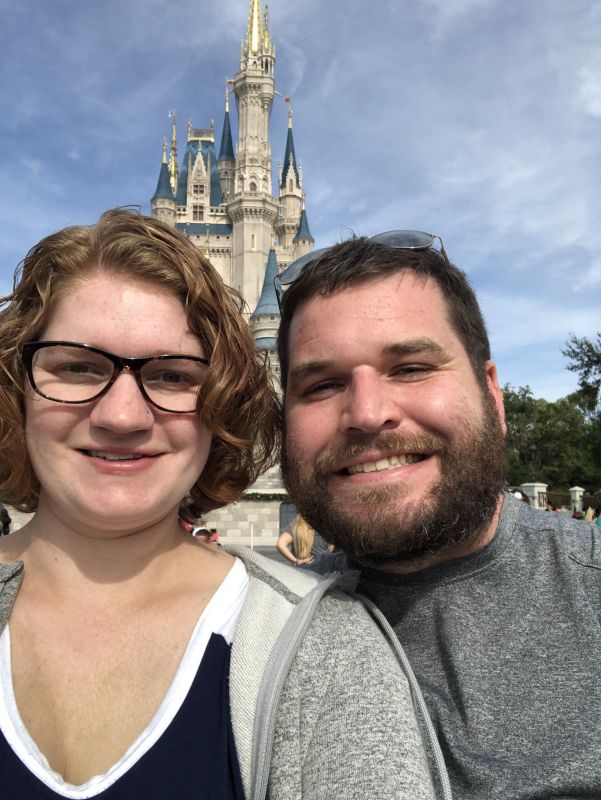 5 / 12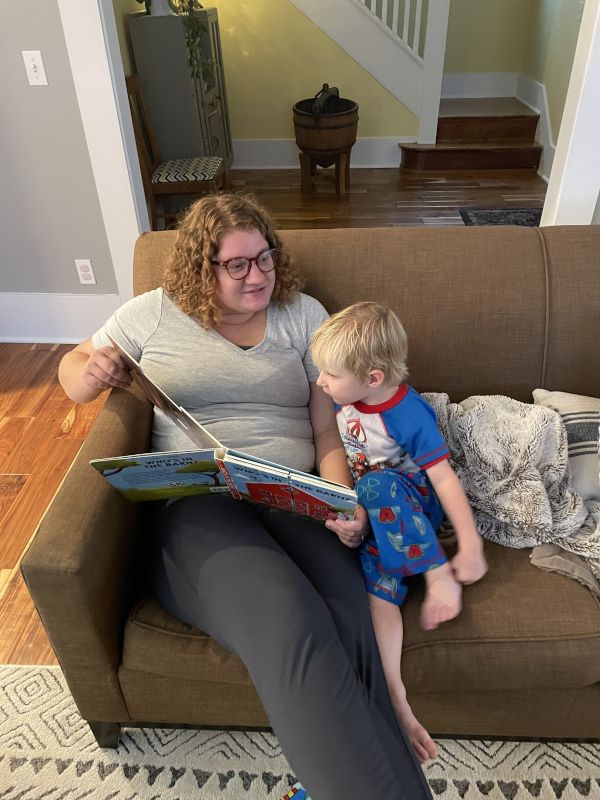 6 / 12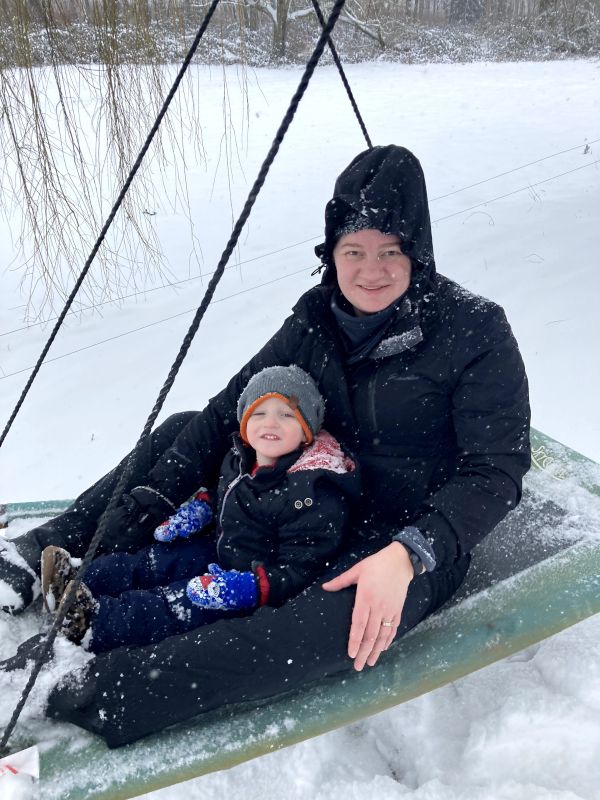 7 / 12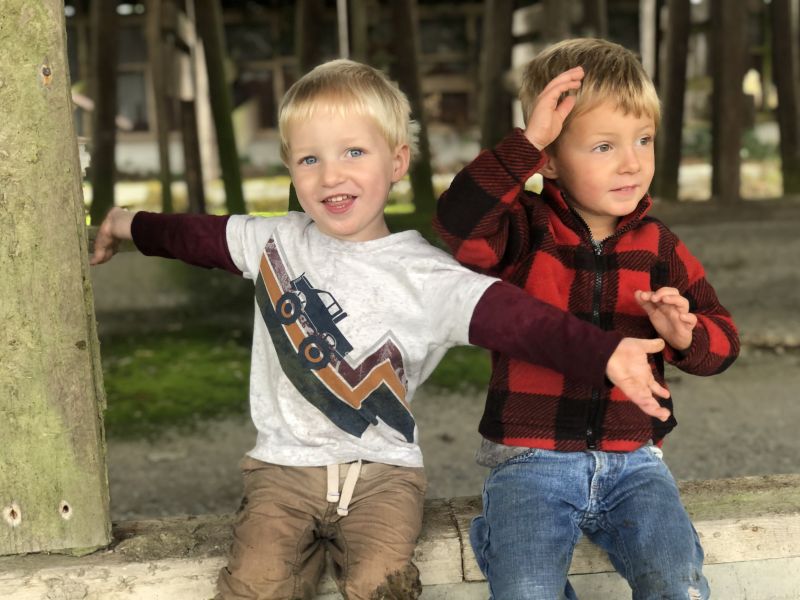 8 / 12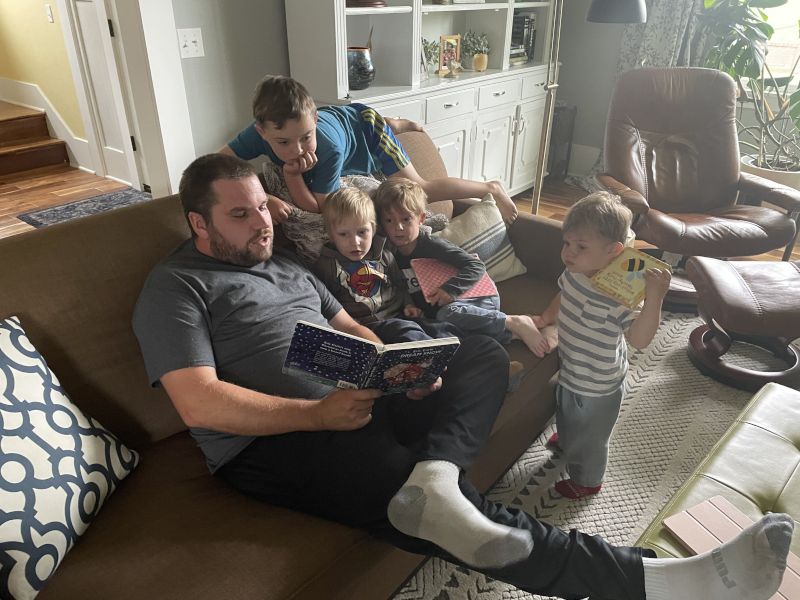 9 / 12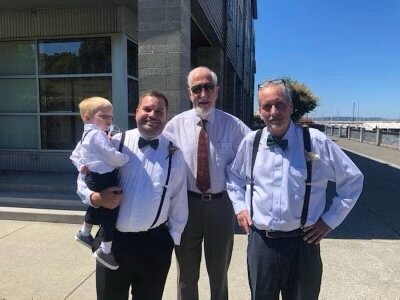 10 / 12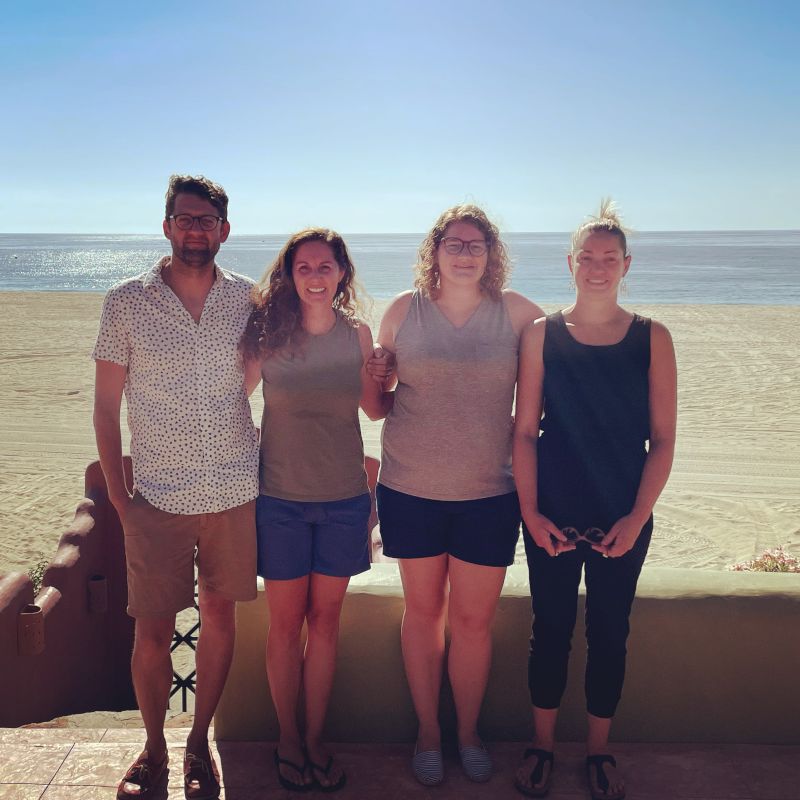 11 / 12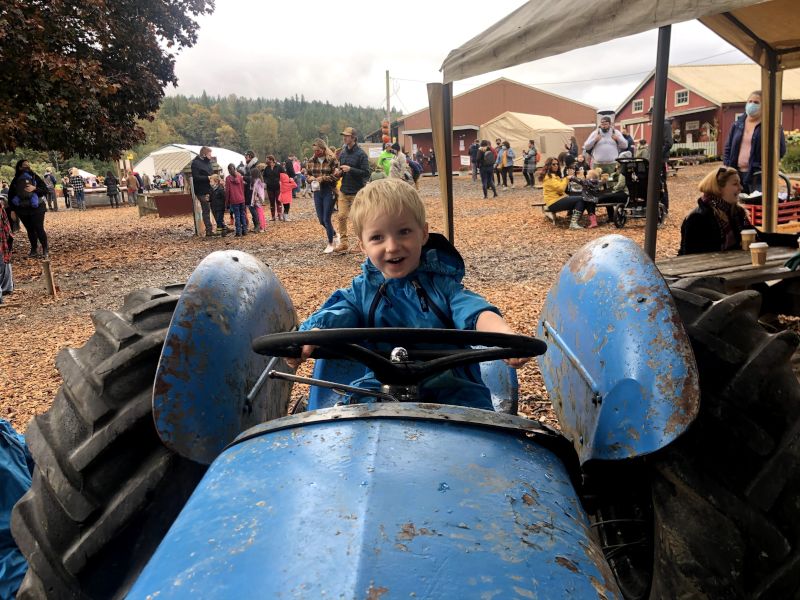 12 / 12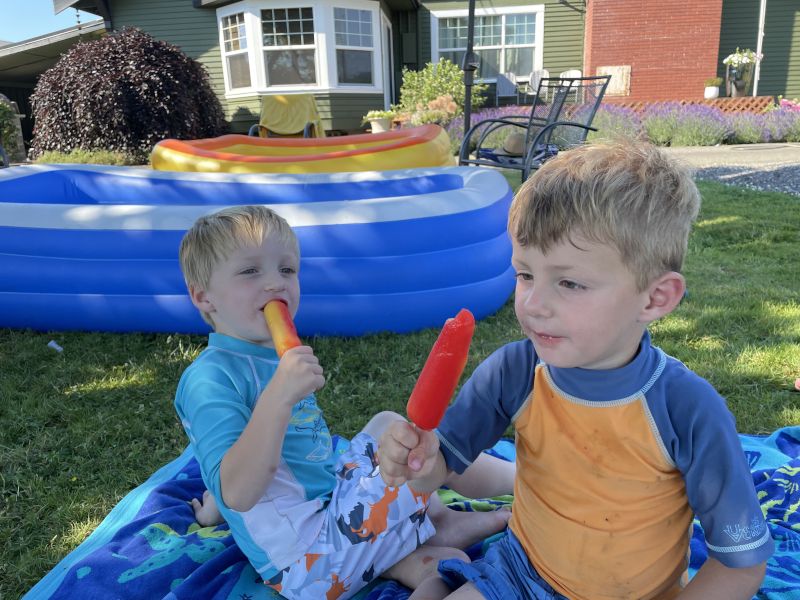 ❮
❯
Our House and Neighborhood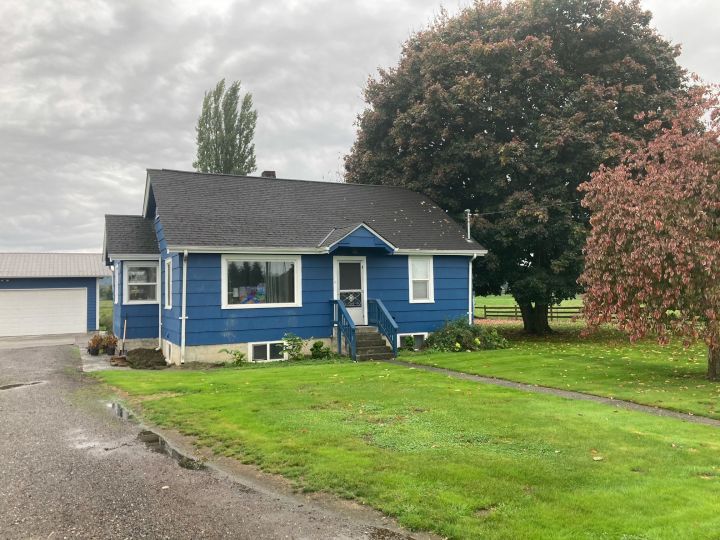 We live in a rural area surrounded by family where Kait grew up. The area is very family oriented with many growing families for our future child to grow up with.
We live in the home where Kait's father grew up. It is a small farmhouse with four bedrooms and one bathroom. The best part of the house is the yard and garden. Austin enjoys the greenhouse and raised vegetable gardens where he grows an abundance of tomatoes, beans, peas, pumpkins, and his favorite plant, peppers. We have trees planted by Kait's grandparents in our large yard where we enjoy playing with Cillian and the other children in the area. Evenings are spent walking across the street to the family dairy farm. Cillian and his cousins love to climb on all the tractors and feed the cows potatoes.
We have an annual Independence Day fireworks show put on by a few families on the block that attracts several hundred friends and family. It is an afternoon of food and fun followed by a big fireworks show!
Our Extended Families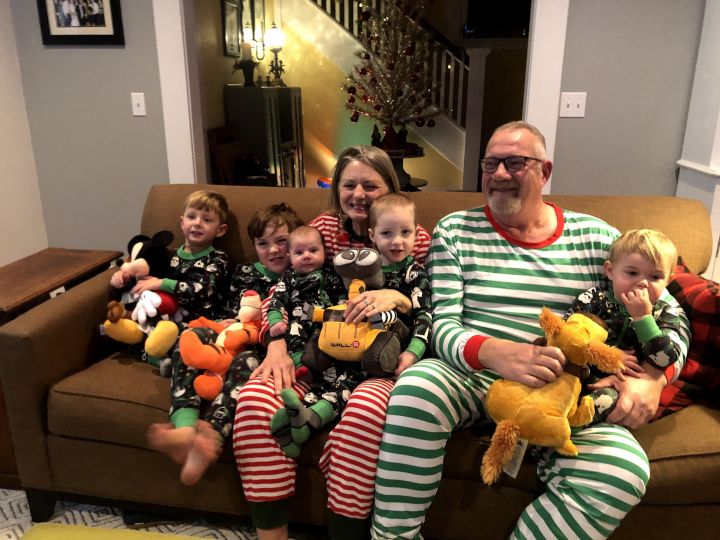 We are both very lucky to have our families close by. Kait's parents and two of her three siblings live within walking distance of our home. Austin's mom and grandma recently moved to our town to be closer to their grandchildren/great grandchildren. It is common for us to spend weekends at each of our parents homes or visiting with siblings. We have four nephews on Kait's side. With our son there are five boys for our future child to grow up with. We spend a lot of time together with family making meals together, gardening, and playing on Kait's parents' tree swing.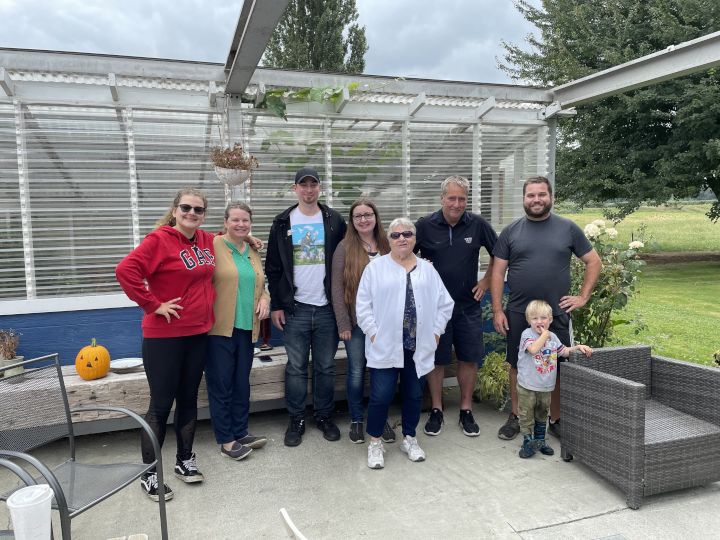 With everyone close by it is easy to celebrate holidays with family. Every year we have a day of making Christmas cookies with Kait's family where everyone competes to decorate the most cookies. Thanksgiving is a big day for Austin's family with his Grandma making a large feast and everyone contributing side dishes.
Both our families are so excited to expand our family through adoption and cannot wait for another grandchild.
From Us to You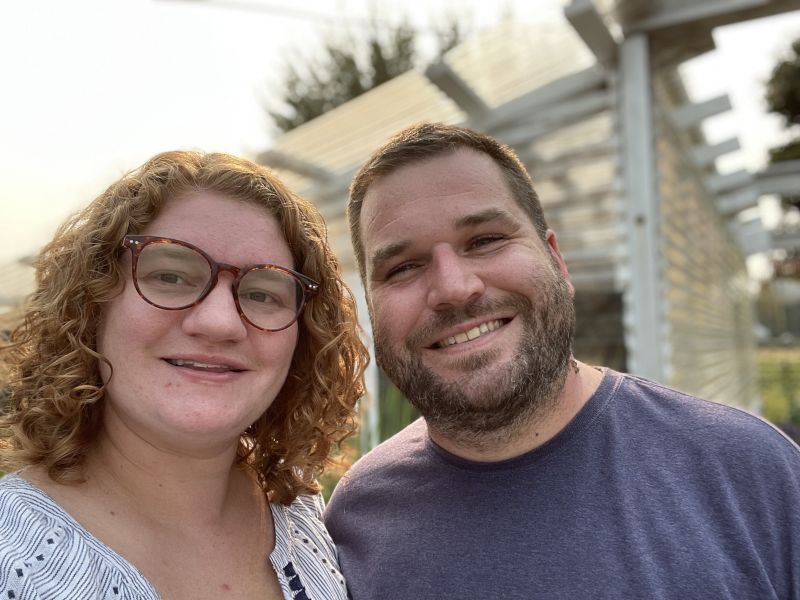 Thank you so much for taking the time to read our profile and consider us as parents for your child. We know this is a difficult time for you and we hope that you find peace and comfort in your decision as you consider choosing an adoptive family for your child.
We would love to be that family for your child and for you. We have so much love to give to another child and cannot wait to give them everything they could need or want. We both know that we can provide this child with a safe and secure home that allows them to learn and grow to be a unique and wonderful human being. We promise you that if you decide to allow us to raise this child, we will do everything we humanly can to raise them in the best environment imaginable.
We both desire an open adoption for this child. It is important to us that they understand where they are from and why we were chosen to be their parents. This will include continued contact with you through letters and pictures as well as being open to other forms of communication: calls, emails, texts. Our goal is to be as transparent with this child as we can so they grow up knowing who they are. We do not want you to feel like this relationship with your child will end as soon as you give birth. We want you to be in contact with them if you so choose.
We have been married for 10 years and have one almost 4-year-old son named Cillian. We also have three cats, Biggins, Griffin, and Carlos, and one fish named Baby Shark (Cillian named him!) Cillian is a great kid and a joy to be around. Our house is right next to Kait's parent's dairy farm which is in the heart of the country. We enjoy seeing the cows, going for family walks to the nearby river, and looking at the mountains, which we can see from our house. Kait's parents, two sisters, and our brother-in-law live less than a minute away from us down the street. We spend a lot of time with them and they are just as excited as we are to be adding to our family.
We have always known that we wanted at least two children. After having Cillian we tried to have a second child and after two years of medical intervention decided that having a second biological child was not important to us. We just want a second child to parent and for Cillian to grow up with. Austin and I both grew up with siblings and know the joy of having close family and wish this joy for Cillian and our future child as well. This child will have many cousins and neighbors to play with and the country around our home provides space to run and explore.
We can tell you for a fact that if you decide to choose us to be your adopting parents, we will without a doubt love your child with every bit of love that we show to each other and our son.
Sincerely,
Austin & Kait
Favorites
Actor
Bruce Willis
Cillian Murphy
Actress
Jessica Chastain
Helen Mirren
Author
George Orwell
Dean Koontz
Book
The Hobbit
The Handmaid's Tale
Candy Bar
Coffee Crisp
Three Musketeers
Cartoon
The Simpsons
The Simpsons
Childhood Memory
Playing Soccer in State Championship game
Working on the Farm
Childhood Toy
Legos
Roller Blades
Children's Book
Chicka Chicka Boom Boom
Llama Llama Red Pajama
Classic Movie
Willy Wonka and the Chocolate Factory
It's a Wonderful Life
Dessert
Vanilla and Chocolate ice cream
Brownie Sunday
Disney Movie
Heavyweights
Wall-E
Dream Car
1970 Dodge Challenger
Tesla SUV
Dream Job
PE Teacher
Nurse at Disneyland
Dream Vacation
Going to Ireland
Galapagos Islands
Family Activity
Watching Football
Board Games
Flower / Plant
Pumpkin
Monstera
Form of Exercise
Dodgeball
Yoga
Game
Crash Bandicoot (video game)
The Farming Game
Hobby
Gardening
House Plants
Holiday
Halloween
Christmas
Holiday Song
Monster Mash
Silver Salmon Bear
Holiday Tradition
Trick or Treating
Making Christmas Cookies
Ice Cream
Chocolate
Chocolate Cookie Dough
Junk Food
Coffee Crisp
Gummy Candy
Leisure Activity
Napping
Reading
Magazine
Sports Illustrated
Memory with a Child
Reading to my son for the first time
Teaching Cillian to ride a bike
Memory with Spouse
First time going to Disneyland together
Movie
Fifth Element
Velvet Goldmine
Movie Munchie
Butterfinger
Junior Mints
Movie Quote
"I'll be back"
Movie Type
Science Fiction
Science Fiction
Musical
Book of Mormon
Hamilton
Musical Group
Rage Against the Machine
The Replacements
Olympic Event
Javelin throw
Modern Pentathlon
Play
Much Ado About Nothing
Poet
Edgar Allen Poe
William Blake
Quality about my Spouse
Humor
Humor
Restaurant
Saigon Kitchen
Saigon Kitchen
Sandwich
Spicy Italian Salami
Roast Beef
Shopping Store
Target
Target
Song
Amazing Grace
Fairytale of New York
Sport to Play
Dodgeball
Dodgeball
Sport to Watch
Football
Soccer
Sports Star
Charles Woodson
Megan Rapinoe
Sports Team
Green Bay Packers
Seahawks
Subject in School
PE
Biology
Superhero
Incredible Hulk
Thor
Thing to Cook
Macaroni (Oma's recipe)
Chinese Green Beans with Pork
Tradition
Morning cup of Coffee
TV Show
It's Always Sunny in Philidelphia
Schitts Creek
TV Show Character
Red Foreman
David Rose
Type of Music
Alternative
Punk
Vacation Spot
Mexico
Disneyland
Video Game
Crash Bandicoot
Mario Cart